Skincare is a game of the everyman, including those who can't be bothered with it. Whether you don't have the energy to carry out your full 10-step glass skin routine or generally don't enjoy skincare because of how complex it gets, we hear you, we feel your struggle, and we're here to fix that. Everyone deserves strong and healthy skin because skincare is every bit as important as physical and mental health. Below we've identified key K-beauty skincare staples that get the job done - cleansing, toning, boosting, moisturizing AND protecting - in as few steps as possible to make your routine a piece of cake. No mess, no fuss, just good ol' staple skincare steps. Ready to start? Just keep scrolling.
---
No. 1
Courtesy of Korean Skincare Brand - heimish
On the days when you're too tired to double cleanse but still need to get rid of makeup, SPF or buildup, heimish gives you the A-OK to use the All Clean Balm as your main cleanser and still emerge post-cleanse with sparkling skin. The VANA Award-winning cleansing balm is a wholesome blend of plant-derived ingredients, including Coconut extract and Shea Butter, that dissolves all traces of dirt and debris with a balm-to-milk texture. This vegan formula is non-irritating, meaning you won't experience any stinging eyes during the first step of your PM routine.
---
No. 2
TONYMOLY - Wonder Ceramide Mochi Toner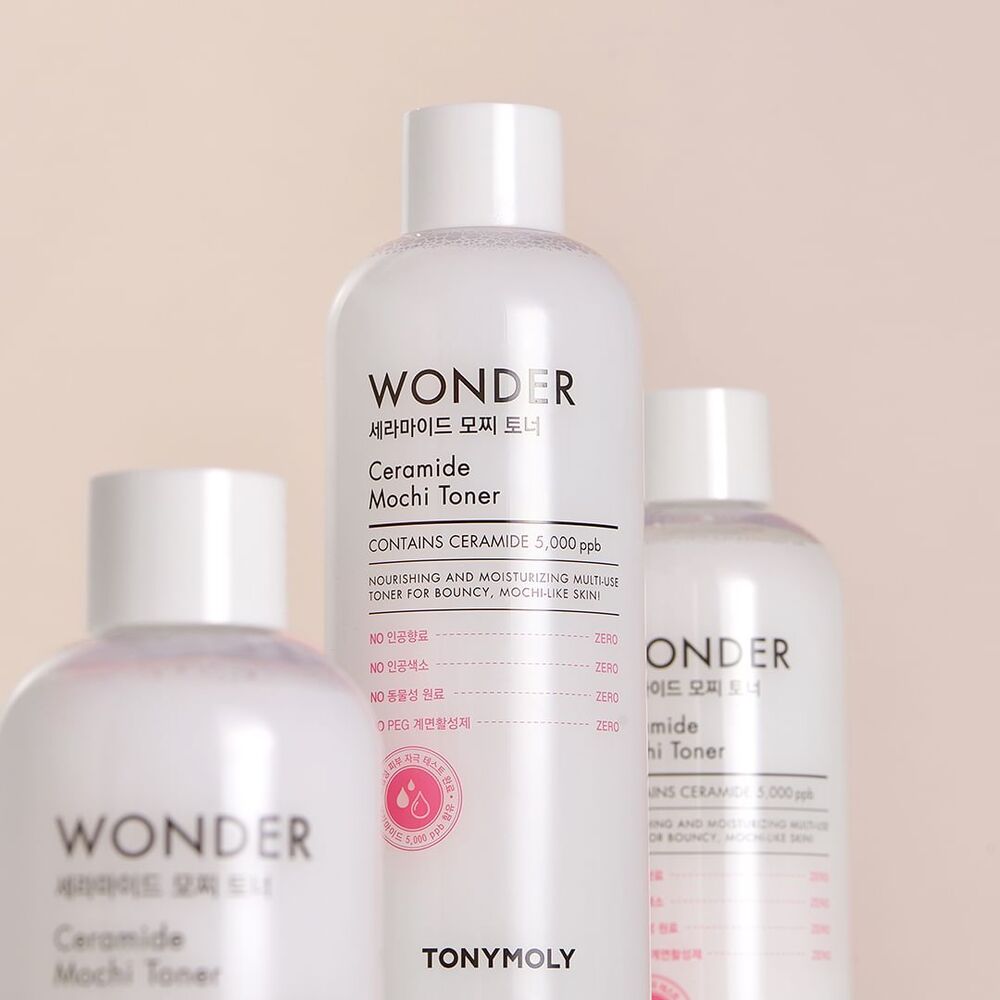 Courtesy of Korean Skincare Brand - TONYMOLY
It's only right that the TONYMOLY Wonder Ceramide Mochi Toner comes in a hefty 500ml bottle, because you'll want to use this nourishing milky formula for everything. This toner is packed with Ceramides, Macadamia Oil, Panthenol and more skin-loving ingredients to soften the skin and hydrate it from the inside out, all the while strengthening the skin barrier for long-term health. A multi-tasking gem, you can use this as a toner post-cleanse, a refreshing face mist for any time of day, or make a DIY sheet mask with cotton pads for when you desire an extra splash of hydration.
---
No. 3
SKIN1004 - Madagascar Centella Probio-Cica Essence Toner
Courtesy of Korean Skincare Brand - SKIN1004
Combine your toner and booster steps with the SKIN1004 Madagascar Centella Probio-Cica Essence Toner. TECA-fermented Centella Asiatica extract takes the skin fortifying and intense hydration benefits up a notch, going above and beyond to reduce acne and dry patches, diminish hyperpigmentation, and prevent irritation. Thanks to its high concentration of pure extracts and innovative formula, the skin laps up this viscous formula and continues to feel soft and supple well after application.
---
No. 4
COSRX - Full Fit Propolis Honey Overnight Mask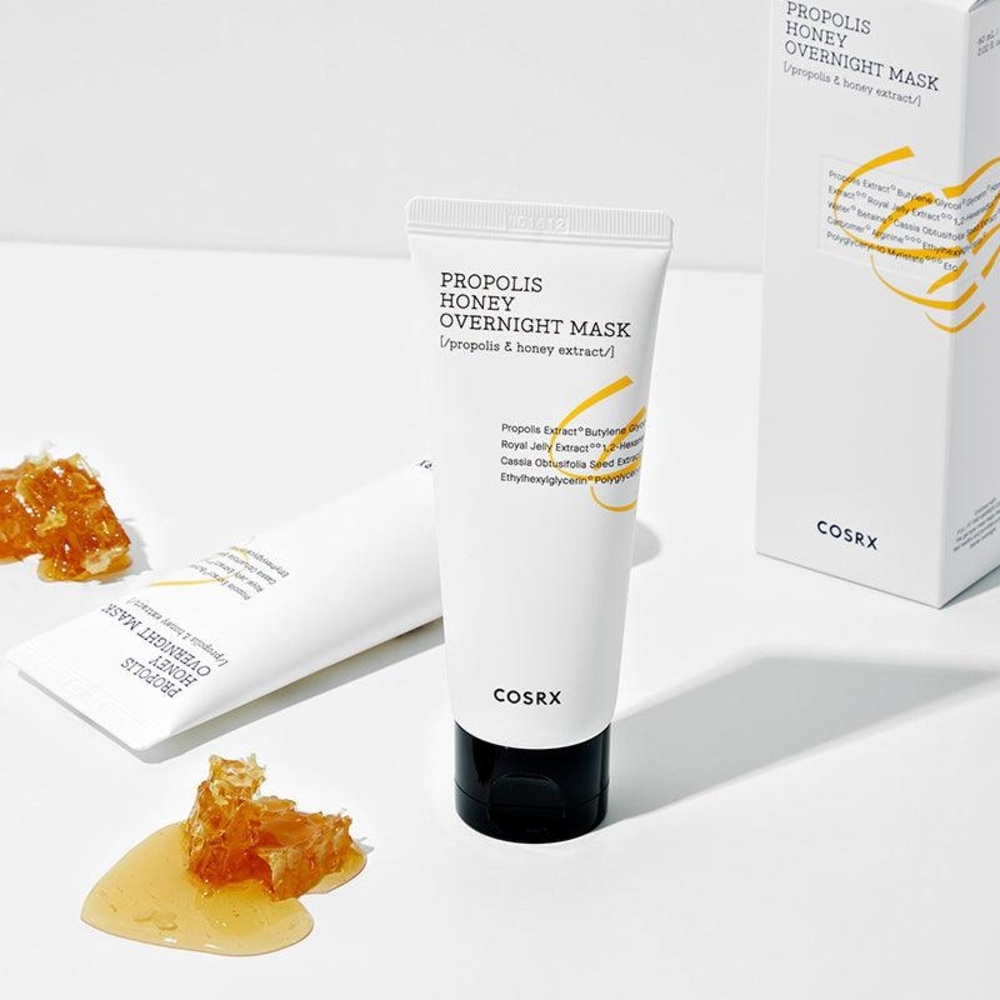 Courtesy of Korean Skincare Brand - COSRX
Layer it as a moisturizer, leave it on as an overnight mask, or slather and rinse as a wash-off mask: when it comes to the COSRX Full Fit Propolis Honey Overnight Mask, you've got full autonomy and flexibility. The star of the show is its 70% Full Fit Pro-Barrier Complex, made up of Propolis, Honey and Royal Jelly extracts, that deeply moisturizes the skin without greasiness and stickiness. Lightweight and revitalizing, it sinks into the complexion and imparts a glass-like radiance.
---
No. 5
Jumiso - Awe-Sun Airy-fit Daily Moisturizer with Sunscreen SPF50+ PA++++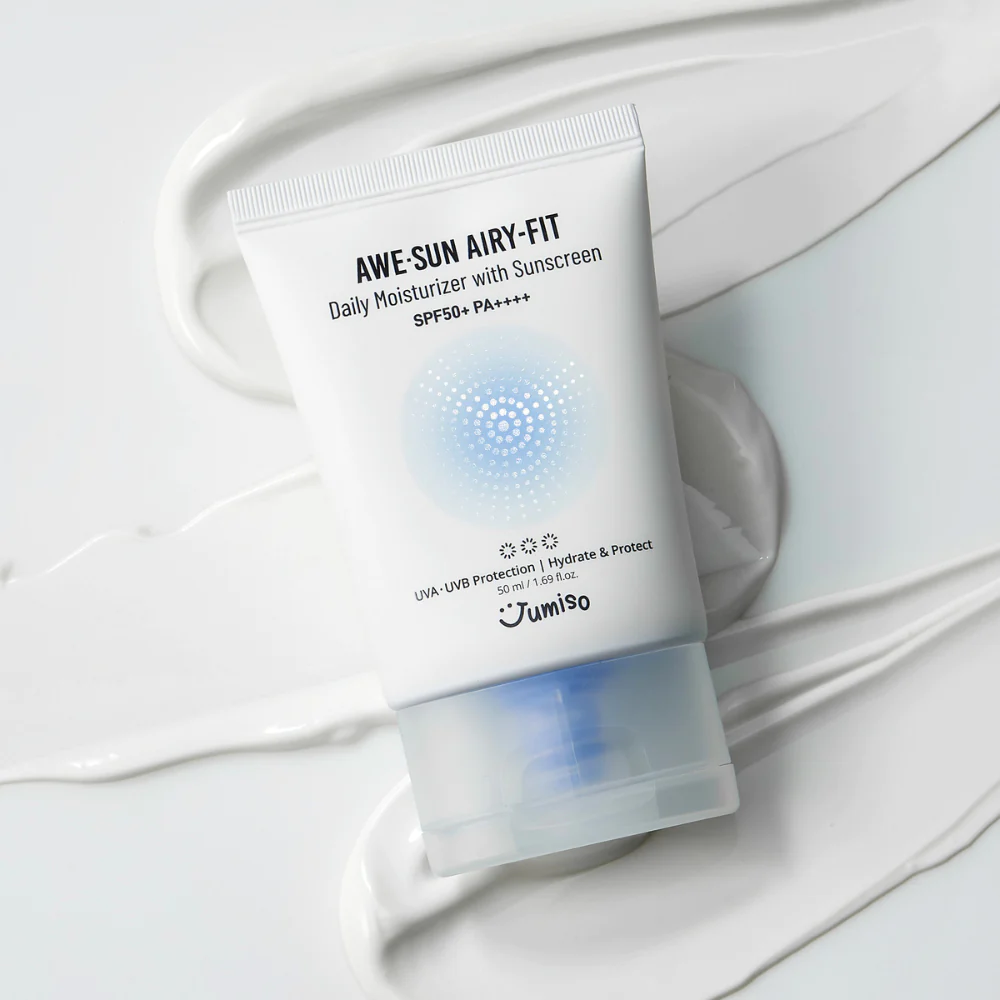 Courtesy of Korean Skincare Brand - Jumiso
If you're someone that forgets to apply sunscreen on a daily basis, curb that bad habit by turning your attention towards the Jumiso Awe-Sun Airy-fit Daily Moisturizer with Sunscreen SPF50+ PA++++. This daily moisturizer-SPF hybrid oversees your daily hydration upkeep while protecting your skin from harmful UV rays (and consequently fine lines, hyperpigmentation and excess dryness). Bamboo Stem Cell extract ensures it absorbs into the skin in record time as Vitamin E supports skin softness and health.
---
No. 6
Courtesy of Korean Skincare Brand - I'm From
You might have come across multi-masking, the skincare technique of applying masks on targeted areas of the face according to your skin concerns and needs. Embodying this idea is the I'm From Fig Scrub Mask that rolls a rejuvenating face mask and physical exfoliator into one delectably-scented product. It's made with 1.2% Fig powder and Black Sugar to dissolve dead skin cells while scrubbing away impurities. Users of all skin types have sung praises about its gentle yet effective performance, and how bright and clear the skin looks right after rinsing it off.
---
Exert that last bit of effort to snag these low maintanence skincare picks, and your skin will thank you in the long term! Make sure you're following us on Instagram and Facebook, as well as keeping an eye on the VANA Blog, so you receive all the latest news, promos and information!