Kim Go-eun first got her start in the Korean Showbiz on movie A Muse in 2012, where she won several Best Actress awards. After a couple more successful movies and TV dramas following, the actress later received unprecedented recognition for her role as Ji Eun-tak in Guardian: The Lonely and Great God. This year, Kim Go-eun co-stars alongside Jung Hae-in in Tune In for Love, a romance movie set in the time from 1994 to 2005.
There is no doubt that Kim Go-eun's impressive styling both on screen and print has secured her as one of the anchors that we look for fashion inspo but the actress's everyday style game should never be overlooked. Here, we take a look back at some of her candid insta-moments, captured in a café, on the street, by the beach, and more.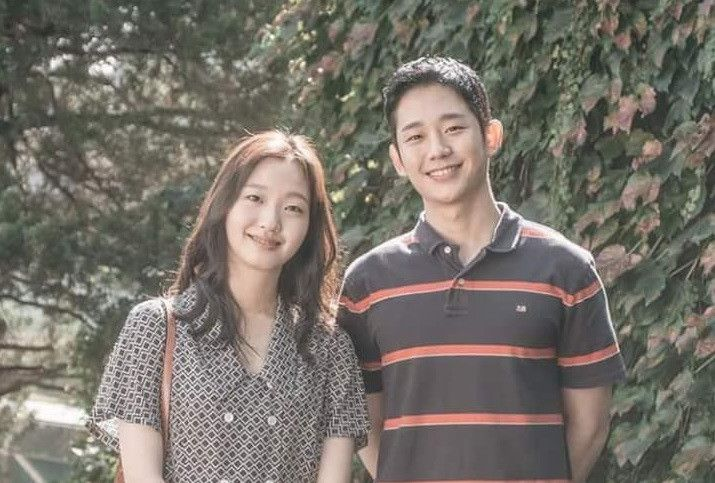 Tune In for Love premiered in Korea on August 28.
Spotted not once, twice, or thrice on Kim Go-eun's Instagram, T-shirts are obviously the key and go-to to the actress' crisp, casual look. Be it the season-transcending slogan staple or the oversized, boxy cut, this wardrobe essential will never go out of style.
Quicker than posting on your Instagram, the fastest way to get your message off your chest is the slogan tee; no matter you are going for a statement, a dash of whims, or a tinge of retro. While the oversized style is rooted in street culture, so it seems authentic to wear it with denim shorts, a baseball cap, and skates.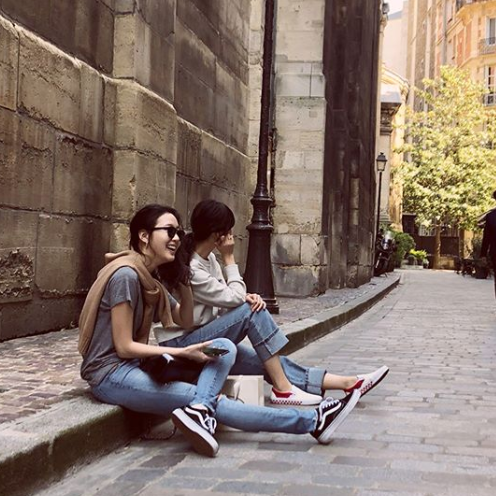 lookbook credit @ggonekim
Humble hoodies may speak to a locker room-esque vibe, but it's now an important staple of every wardrobe that provides comfort and is perfect for layering. Whether you wear yours with jeans, go sweeten up with skirts or dresses, or prefer more of a statement style with a slogan screaming across the chest or back, this sporty essential can be easily worked into your everyday styling.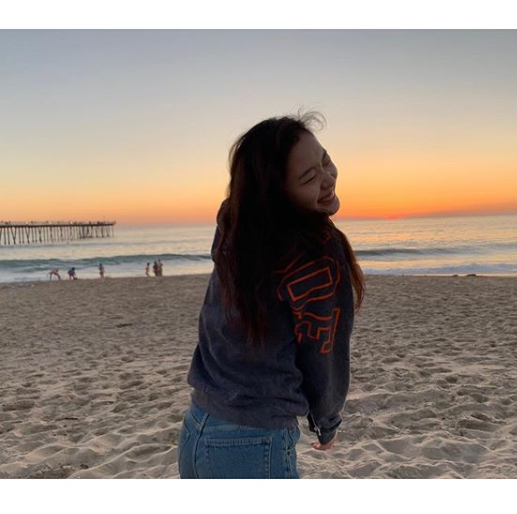 lookbook credit @ggonekim
A good knit works perfectly alone while blending in seamlessly for the sartorial experimentation of layering. You don't need to wait for the temperature to plummet. A 24/7 air-conditioning office (library or café) is the perfect place to cozy up in knitwear.
Wear a plain sweater like Kim Go-eun for a cozy, casual look, layer a cardi over a sweater to take on the prevailing knit-on-knit trend, or top off your fall styling with a cat-embroidered cardigan for an adorable purr.
lookbook credit @ggonekim
Shirts may first sound 'smart casual', but think again — this wardrobe staple is offered in different colours, patterns, textures, and proportions to provide all manner of mix-and-match. Whether you wear the plain style tucked in as an easy everyday work choice or leave a check plaid flannel one unbuttoned for slouchy layering, it's always a staple for all seasons.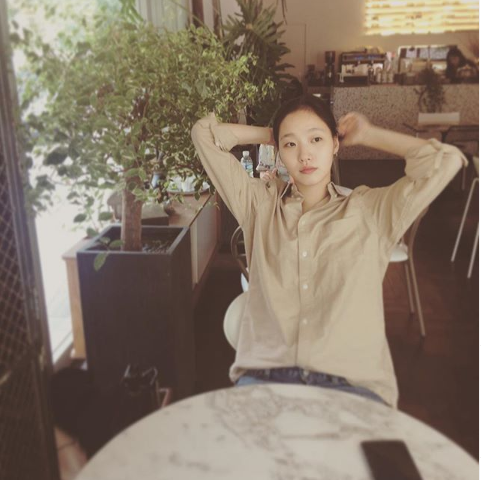 lookbook credit @ggonekim
With the particularly unpredictable fall weather, consider turning city pavements into urban runways with a long overcoat. Cozily padded or lightly unlined; belted or unbelted, ankle-skimming coats are the go-to staple to seal up any breezy styling.
Simple yet so effective: snug into a fuzzy cover-up like how Kim Go-eun worn it, layer a trench style over your daily edit, or belt up in a robe style; the choice is yours.
lookbook credit @ggonekim
Stay tuned for more styling notes and tell us what's your favorite Kim Go-eun's edit.