Valentine's Day is less than a month away, so it's only fair for us to turn to the most romantic and fancy-sounding ingredient for a change: rose water. If you happen to be a fellow ROSE-mantic and a skincare junkie, let us set you up with the best rose-infused skincare products - whether its a rose water spray or a rose water toner - that smell like a bouquet so you can get a real taste of "la vie en rose" IRL. So here's everything you need to know about rose water and how it works for your skin with our list of best rose skin care products you'll thank us for.
---
What is rose water?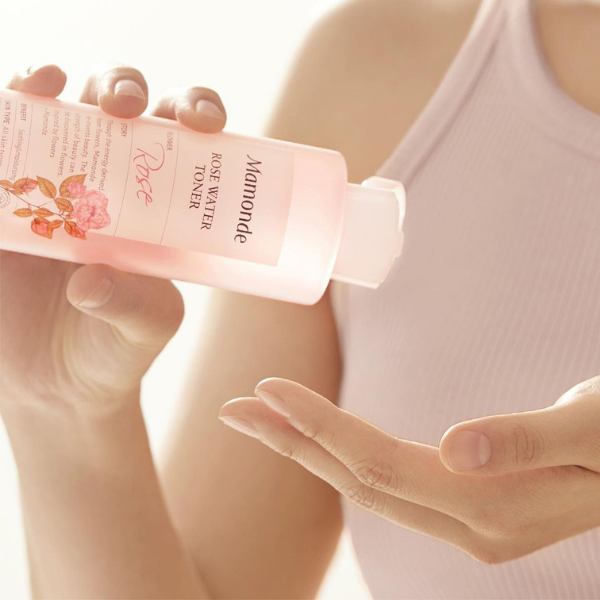 Courtesy of Korean Brand - Mamonde
Rose water is a liquid created by distilling rose petals with steam. It is often featured in perfume formulas because of its sweet scent. Apart from its fragrant nature, there is a long tradition of using rose water for medicinal, culinary, and skincare purposes since as far back as the 7th century. Nowadays, with a rise in skincare advancement and innovation, rose-infused skincare products come in many different forms, such as rose oil, dried flowers, rose hips (the seedpods of the roses), hydrosol and rose extract.
---
What is rose water good for?
Rose water benefits our skin in more ways than we can imagine. In fact, it does quite a lot of heavy-lifting when it comes to boosting our skin's health. For one, the antioxidants in rose water helps protect our skin cells against external damages with antiseptic healing properties.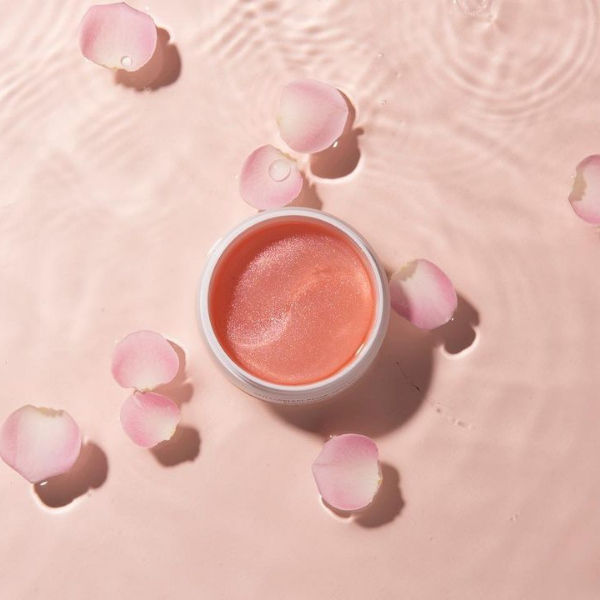 Courtesy of Korean Brand - heimish
Rose water is also known for its anti-inflammatory properties, which is effective in soothing irritated skin caused by environmental stressors, eczema and (in some cases) rosacea.
---
How to use rose water for skin?
With all those beauty benefits in mind, rose water skincare products are as luxurious as they are skin-loving and soothing. While the natural aroma of rose water is a good mood-enhancer, rose water skincare products can help promote skin health in a lot of ways. From rose water spray and rose water toner to eye patches, here are the best rose-infused skincare products you can use in your everyday skincare routine.
No. 1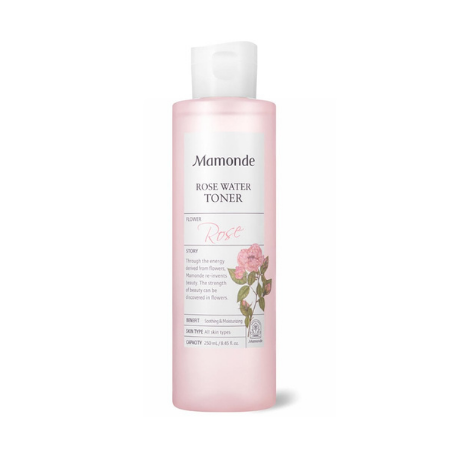 Courtesy of Korean Brand - Mamonde
The reason why Mamonde's Rose Water Toner topped our list of favorites is because of the high concentration of real rose water - at a whopping 90.97%. It literally feels like a bottle filled with hand-picked roses that will get you hooked instantly. Made from 100% organic Damask rose, this rose water toner is super moisturizing and helps your skin absorb your skincare products better. So if you're seeking a refreshed, hydrated feel after cleansing, this Mamonde rose water toner will definitely help you get there.
---
No. 2
Nacific - Real Floral Toner Rose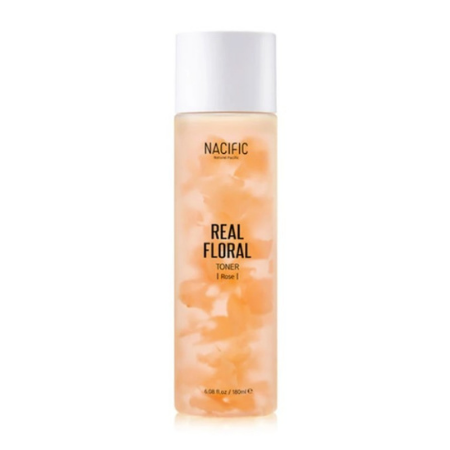 Courtesy of Korean Brand - Nacific
Real rose petals? You bet they are. Nacific's Real Floral Toner Rose checks all the boxes when it comes to vanity appeal PLUS restoring natural vitality to your skin. Designed to brighten complexion and remove impurities, this rose water toner features rose water, centella asiatica and Jeju Herb 7-complex to help soothe redness, stressed-out skin and strengthen skin barrier. So city-dwellers, this rose water toner is calling out for your lacklustre skin.
---
No. 3
heimish - Bulgarian Rose Water Mist Serum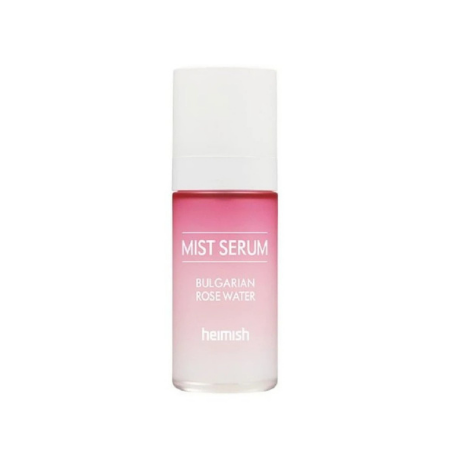 Courtesy of Korean Brand - heimish
When a rose water face mist meets a hydrating serum formula, you'll get heimish's Bulgarian Rose Water Mist Serum. Apart from being a good dupe for FARSÁLI's Rose Gold 24K Skin Mist, this rose water face mist has an impressive line on its beauty resume: 88% Bulgarian rose water, which sounds like an exotic ingredient you skin would love to try. Oh, and did we mention this vitamin and mineral-rich rose water face mist is free from fragrance, artificial dye and irritants? Every ingredient used in this formula is safe and gentle with the EWG rating of only 1 and 2.
ALSO READ: 10 Best K-Beauty Dupes for Your Favorite High-End Brands
---
No. 4
Belif - Rose Gemma Concentrate Oil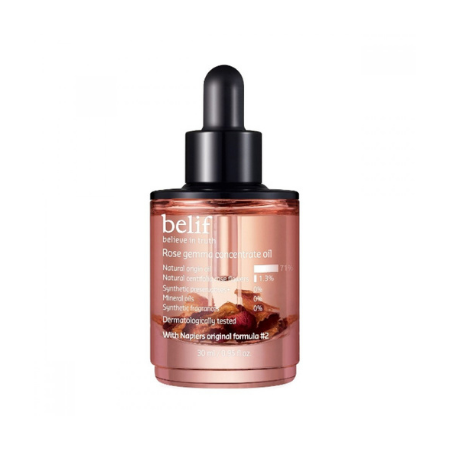 Courtesy of Korean Brand - Belif
Introduce Belif's Rose Gemma Concentrate Oil to your skincare routine and it'll make sure to be the hardest-worker in the bunch. This multi-tasking facial oil delivers natural radiance and nourishment to your skin while providing antioxidant protection, all thanks to the nutritious blend of Centifolia Rose Gemma + 3 different organic plant oils. This rose water facial oil uses the brand's hallmark Napiers Original Formula to lock in moisture while improve skin texture and ward off premature signs of skin aging. Trust us, it's got the WHOLE package.
---
No. 5
heimish - Bulgarian Rose Water Hydrogel Eye Patch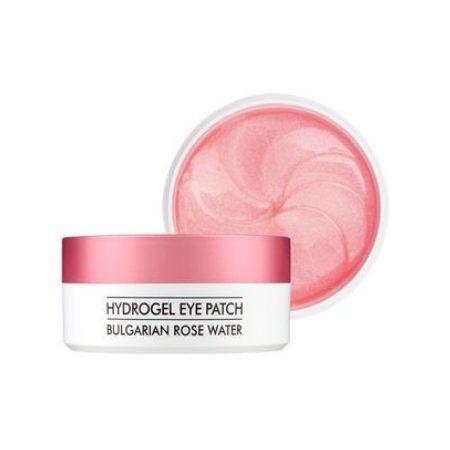 Courtesy of Korean Brand - heimish
We spy with our little eyes another exotic beauty from heimish - the Bulgarian Rose Water Hydrogel Eye Patch. These spa-worthy eye patches are the new best friends for your undereye circles and wrinkles, why? The highly nourishing Bulgarian rose water formula helps brighten dull areas and improves fine lines so you can put your tired eyes to bed. These hydrogel patches can be used on the forehead, around the eyes, nose and mouth, whichever area you feel that needs some extra TLC.
---
No. 6
iUNIK - Rose Galactomyces Synergy Serum
Courtesy of Korean Brand - iUNIK
iUNIK's Rose Galactomyces Synergy Serum has got our team's stamp of approval for good reason. Laced with 10% rose water + 50% galactomyces fermentation water, this powerful face serum is a must for anyone in need of a little (or rather, a lot of) nourishment, pore control and brightening. Minimal but mighty, the serum has a rich blend of rose water and galactomyces to help soothe the skin and reduce the appearance of any redness.
ALSO READ: What is Galactomyces & How Does It Help Your Skin Conditions?
---
No. 7
innisfree - My Real Squeeze Mask Ex (Rose)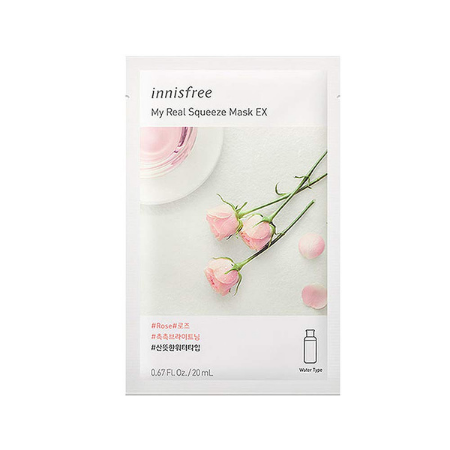 Courtesy of Korean Brand - innisfree
For the days your stressed-out skin start to act up, innisfree's My Real Squeeze Mask Ex (Rose) is something that will save you from the mess. This rose water infused sheet mask is a refreshing essence-type mask that will leave your skin looking smooth, radiant, and supple. This Korean sheet mask also features the brand's signature Jeju green complex which consists of green tea, tangerine, cactus, camellia leaves and orchids to keep your skin healthy. Not to mention the triple-layered sheet that rests comfortably on your skin with a lightweight, skin-fitting design to hug your skin perfectly.
---
Forget full-fledged indulgence and spa-worthy treatments, your pre-Valentine's Day preparation starts right here! If healthy, glowing skin is your ultimate skin goal, you should definitely invest in rose-infused skincare products to help speed up the process!
Disclaimer: We strongly recommend anyone with problematic skin conditions to seek professional advice from dermatologists and sort out what ingredient works best for your skin type to get the result you want.