Building a 10-step Korean skincare routine shouldn't be that complicated if you've been a loyal fan of ours. And speaking as a seasoned skincare junkie, I can practically memorise all the steps like the back of my hands. While my collection of serums is growing at an alarming rate (shopaholic alert!), I have a *serious* confession to make: layering multiple serums is not my strong suit... But after some research, I've learnt a few DOs and DON'Ts that could be useful to my fellow serums addicts and I hope we can learn a thing or two about how to layer our serums with the following skincare tips!
---
1. Start with light consistency.
No matter how many face serums you're working with, always layer your serums according to their texture and consistency. When it comes to your serum skincare step, always begin with a watery, lightweight serum and work your way up to a thicker one (most likely with a creamier texture). This way your skin will absorb each of the serum formulas better.
2. Do not over-layer.
Pick 2-3 serums at a time so you don't go overboard. If you're a real serum lover, chances are you probably have multiple serums ready at your disposal for different skin concerns. We're talking about everyone's most-loved staples: a vitamin c serum for brightening, a hyaluronic acid serum for hydration, a retinol serum for skin repair, a niacinamide serum for skin barrier, and a salicylic acid serum for pores.
Courtesy of Korean Skincare Brand - 9wishes
Instead of layering all the serums you have on your face, apply in moderation as needed with 2 or 3 serums if your skin really need them. Layering too many serums can be irritating to the skin as there could be too many active ingredients involved, especially for sensitive skin so try to keep it minimal and only take the ones you need.
3. Let your serum fully absorb between each layer.
Just like your other regular skincare steps, wait for at least 30 seconds before applying another layer to let your serums fully sink in and absorb into your skin. For better and faster absorption, you can take a facial roller and use it to massage your face in circular motions to let those active ingredients and formula seep deeper into your skin.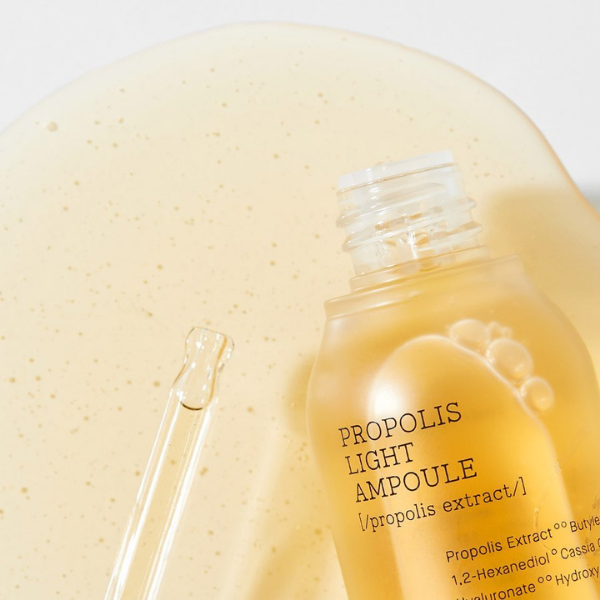 Courtesy of Korean Skincare Brand - COSRX
4. Mix your serums with caution.
Some ingredients work better together and some just don't. So before you mix your own cocktail of serums and think you've got your own unique blend to go, you should pay attention to the ingredients and which one of your serums works best or worst with the others.
Our rule of thumb: do not pair face serums with exfoliating properties together. For example, layering a salicylic acid serum with a vitamin c serum or a retinol serum is a HUGE no-no. You should instead apply a serum with active ingredients and follow it with a soothing or hydrating serum like a niacinamide serum and a hyaluronic acid serum. Scroll down to learn how to apply face serum for your skin types and skin concerns.
- For Dry & Dull Skin -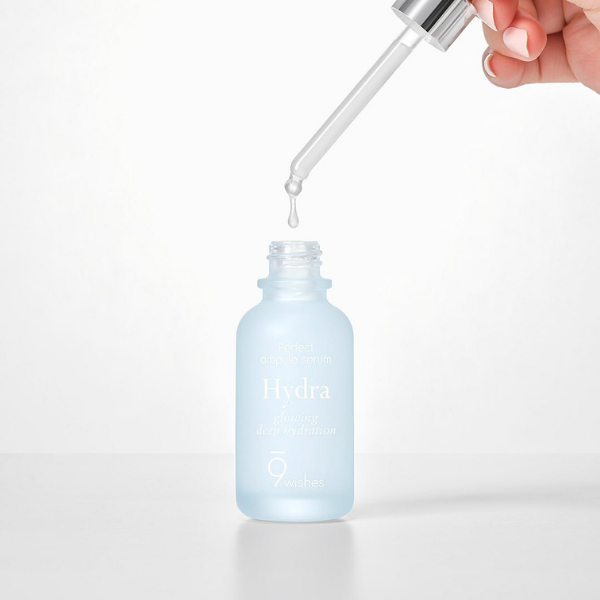 Courtesy of Korean Skincare Brand - 9wishes
The coming fall/winter season can further dehyrate your dry skin so go for a hydrating serum combined with a vitamin c serum to boost your glow. First, go in with a lightweight hyaluronic acid serum like the 9wishes Hydra Ampoule Serum to recharge your skin with deep hydration. Then pair it with a powerful vitamin c serum like the PURITO Pure Vitamin C Serum to brighten up the lackluster complexion.
- For Oily & Acne-Prone Skin -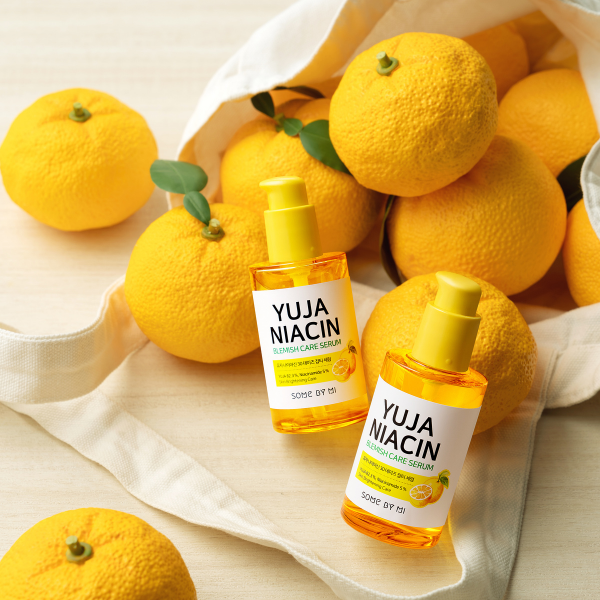 Courtesy of Korean Skincare Brand - SOME BY MI
Troubled by acne breakouts? Take the SOME BY MI Yuja Niacin Blemish Care Serum as your go-to acne serum to help fade acne spots, soothe blemished area and strengthen your skin barrier. This acne serum is formulated with niacinamide and yuja extract to brighten your complexion and treat post-breakout scars and hyperpigmentation. Follow it with the iUNIK Black Snail Restore Serum to heal blemished skin along with mistletoe and soybean ferment extracts to repair and moisturize skin.
- For Sensitive Skin -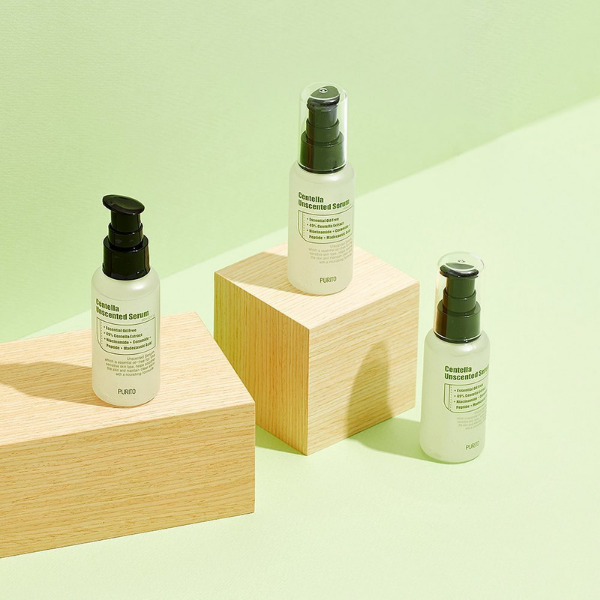 Courtesy of Korean Skincare Brand - PURITO
Your sensitive skin is craving for some TLC from centella asiatica, so pair the skin-soothing PURITO Centella Unscented Serum with the BEAUTY OF JOSEON Calming Serum. This serum combo features a nourishing blend of centella asiatica, green tea + panthenol to soothe irritation, reduce redness, and strengthen your skin's moisture barrier.
---
Spot any of your favorite serums? Explore our serum collection and pick your fave to get your skincare routine ready for the coming season! Follow us on Instagram and Facebook to get more instant product updates and skincare tips!