As editor for Stylevana, I'm always trying out new products and get to test out many formulations, ingredients, and brands. The exciting part of these trials is discovering favorites that become routine HGs, and it's truly a joy to share them with the people around me. The Hello Autumn Sale is now on and it's the perfect time to stock up on tried-and-true staples or try out something new. Below is a collection of star products that have stood out to me on my skin journey, which I'm imparting to you, dear reader, so you can elevate your own routine. Hope you've got your shopping cart ready - keep scrolling to begin.
---
No. 1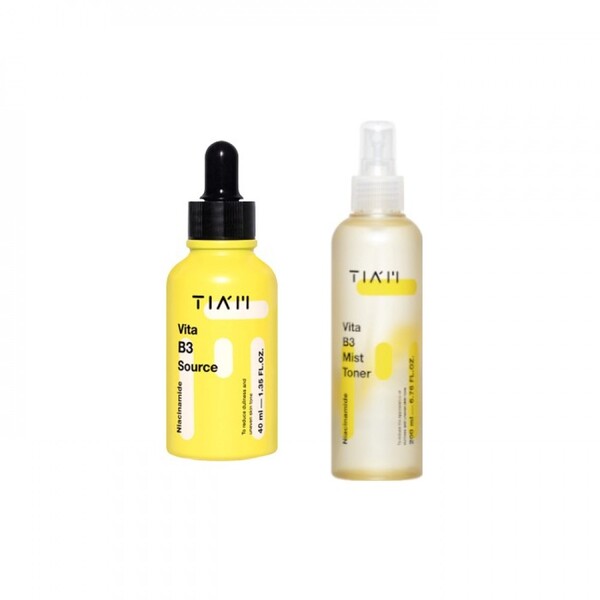 Courtesy of Korean Skincare Brand - TIA'M
While I've been diligent with my sunscreen application all summer long (not that I ever forget it in my daily routine), I've noticed more sun spots after spending time at the beach. Helping me fade my hyperpigmentation is the TIA'M Vita B3 Set, consisting of a serum and toner that both put the spotlight on Niacinamide. With ingredients like Arbutin, Allantoin, Tranexamic Acid and Vitamin C, my sun spots are slowly but surely fading away. Plus, my complexion had become brighter and more radiant.
---
No. 2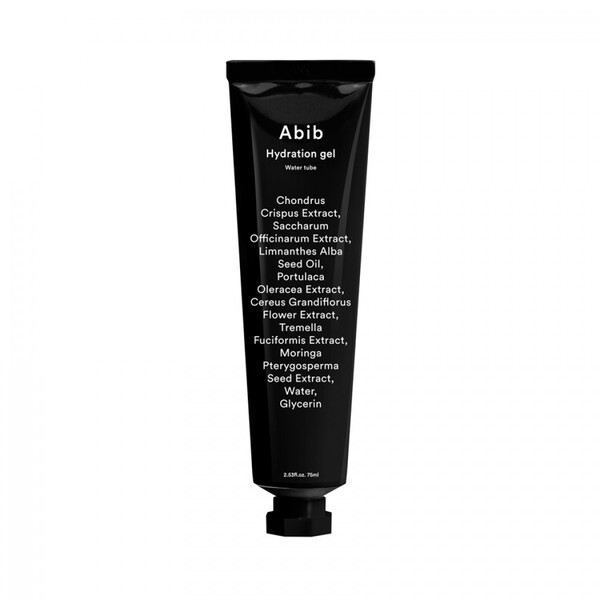 Courtesy of Korean Skincare Brand - Abib
One might think a gel-type moisturizer would not be hydrating enough for someone with dry skin, but the Abib Hydration Gel packs a punch with its lightweight formula. The gel texture sinks into the skin to replenish hydration levels and support skin elasticity with a concoction of Sugarcane extract, Moringa extract, and Red Algae, its Polymer Network System safely delivering nutrients to the deeper layers of skin. Users with oily and combination skin have also sung praises about this moisturizer, highlighting its soothing properties and fresh texture.
---
No. 3
Haruharu WONDER - Black Rice Moisture Airyfit Daily Sunscreen SPF50+ PA++++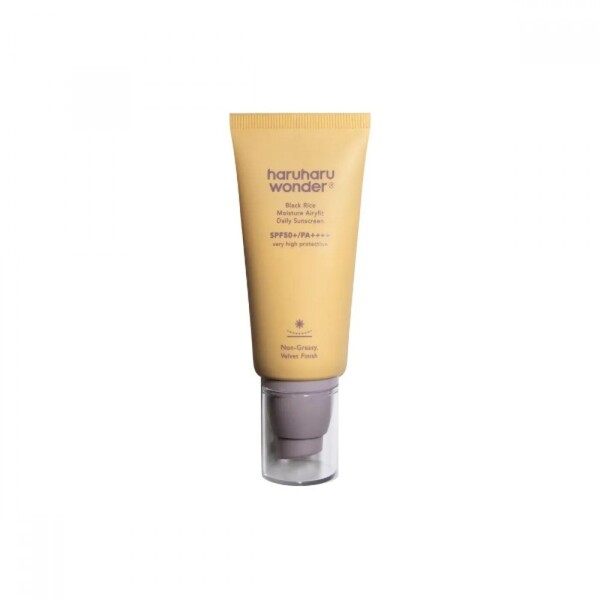 Courtesy of Korean Skincare Brand - Haruharu WONDER
I'm picky when it comes to my sunscreen formulas but the Haruharu WONDER Black Rice Moisture Airyfit Daily Sunscreen SPF50+ PA++++ continues to impress me each time I use it. This chemical SPF contains an impressive ingredient lineup including Black Rice-infused Rice Bran Oil, Heartleaf extract, Niacinamide, and Ceramide NP. Together, these ingredients form a white cast-free, weightless sunscreen that nourishes and soothes as well as it protects. It offers a velvet finish on the skin that is comfortable and doesn't disrupt makeup.
---
No. 4
Romand - Glasting Melting Balm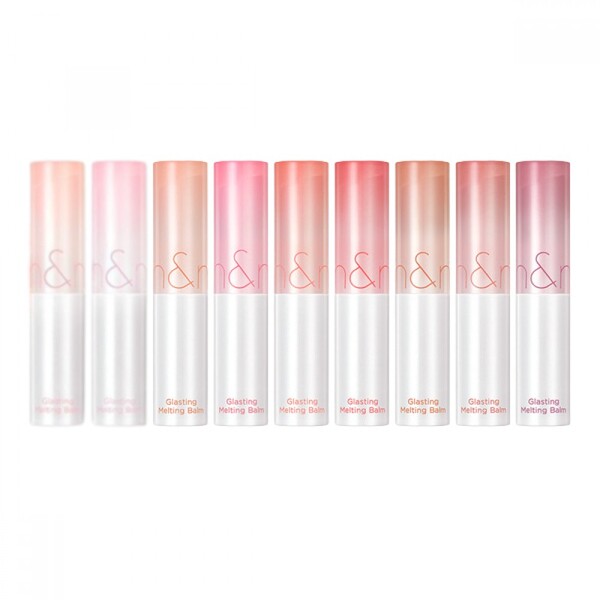 Courtesy of Korean Makeup Brand - Romand
If you combined the skin-loving benefits of a lip balm with the juicy sheen of a lip gloss, you'd get the Romand Glasting Melting Balm. Made with plant-derived oils to keep the lips soft and plush, this balm glides onto the lips to create a luscious pout complete with vibrant pigmentation and a reflective glossy effect. It's a formula that's easy to wear, apply, and pair with different makeup looks so you know it'll look good any time that you choose to wear it. My go-to shade is 06 Kaya Fig but I'm also eyeing up 01 Coco Nude and 07 Mauve Whip.
---
No. 5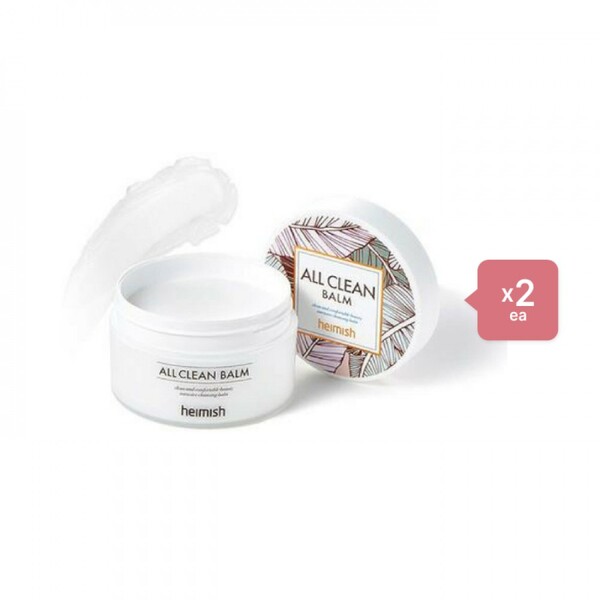 Courtesy of Korean Skincare Brand - heimish
Whether it's buildup, sunscreen, or waterproof mascara, the heimish All Clean Balm gently cleanses it all as step 1 of my double cleansing routine. The VANA Award-winning formula is loaded with Shea Butter, Coconut extract, and natural essential oils that effectively cleanse and condition the skin. From a balm texture it emulsifies into a milky gel that is oh-so-nourishing and washes away without leaving a film behind. Many cleansing balms are known to sting the eyes, but I never get that with this one.
---
No. 6
Derma:B - Narrative Matcha Vanilique Body Wash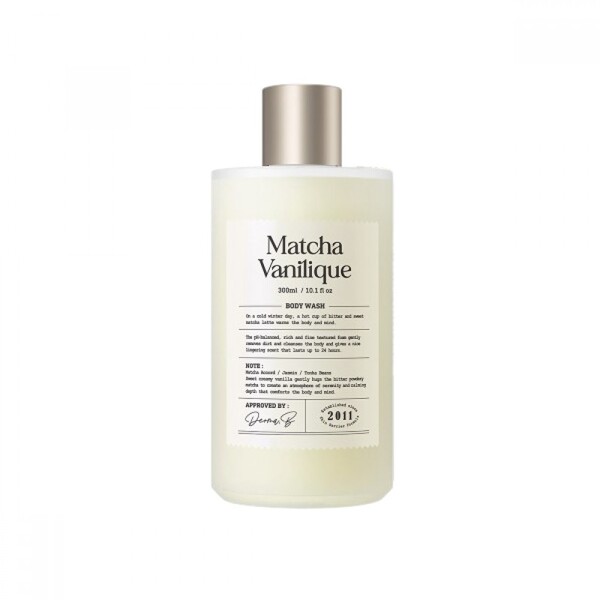 Courtesy of Korean Skincare Brand - Derma:B
Only recently have I been paying more attention to body washes, and the Derma:B Narrative Matcha Vanilique Body Wash was love at first sniff. It truly captures the nuances of a vanilla matcha latte, from the soft sweetness to the earthy bitterness, and it makes showering with this a veritable treat. In terms of the formula itself, the silky gel lathers up to a rich, dense foam that comforts the skin as it balances pH and ups skin moisture levels.
---
No. 7
Dr.Ceuracle - Vegan Kombucha Tea Essence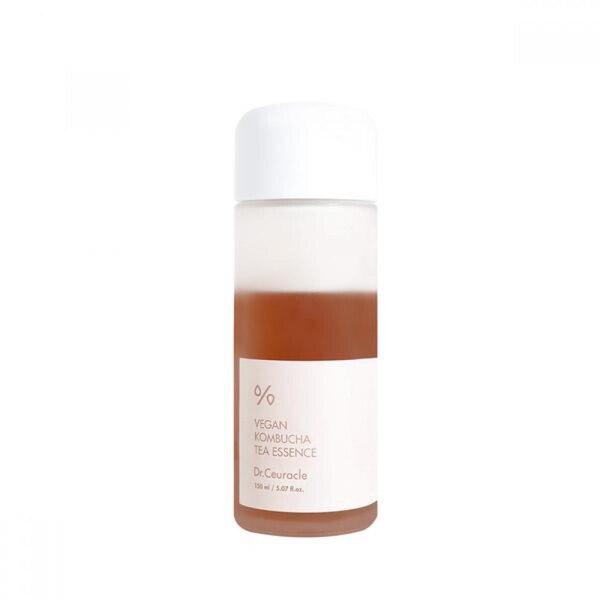 Courtesy of Korean Skincare Brand - Dr.Ceuracle
The Dr.Ceuracle Vegan Kombucha Tea Essence is a beloved favorite amongst our Stylevana fans and the minute I splashed on this milky, nourishing essence, I immediately fell in love. It's packed with an antioxidant-rich Vegan Tea Complex and Kombucha that is abundant in Probiotics and Vitamin B, and to tell you my skin just slurps it right up would be an understatement. The result is an unbelievably glowy and plump complexion that definitely qualifies as mochi skin.
---
No. 8
CELIMAX - The Real Noni Energy Ampule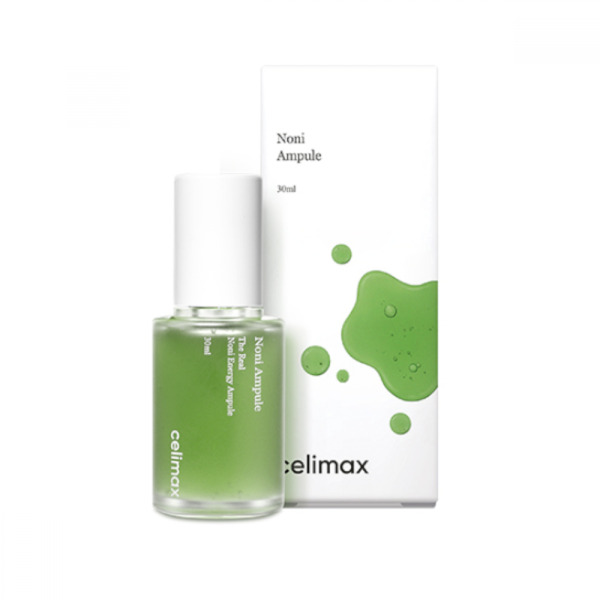 Courtesy of Korean Skincare Brand - CELIMAX
Dealing with a lackluster complexion? It's time you got the CELIMAX The Real Noni Energy Ampule on board. This multitasking ampoule addresses a wide range of concerns, such as dehydration, dullness, and dark spots to name a few, with its star ingredient, Noni. This fruit is rich in minerals and vitamins to revitalize the complexion, making it look and feel smoother as well as packed with 150 antioxidants to even skin tone and enhance brightness. TLDR; it's the super skin product your routine's been missing out on.
---
No. 9
CLIO - Pro Eye Palette in 02 Brown Choux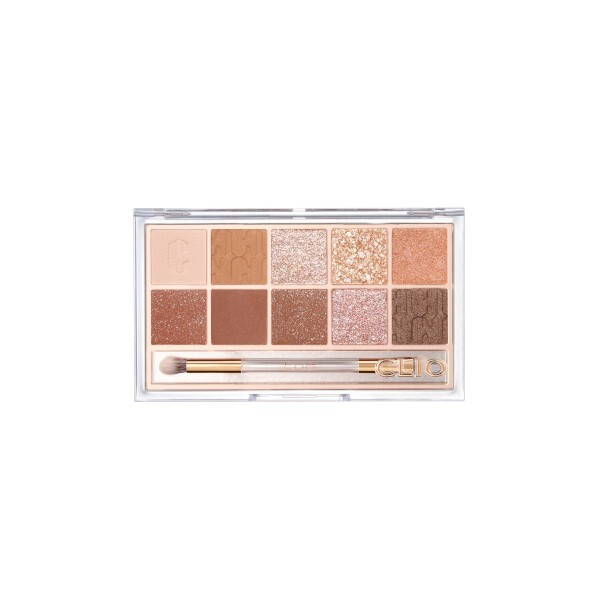 Courtesy of Korean Makeup Brand - CLIO
Versatility is a vital characteristic of any eyeshadow palette, and you won't come across a more versatile one than the CLIO Pro Eye Palette in 02 Brown Choux. The 10-pan palette features an array of mattes, shimmers, and glitters that help you nail all your makeup looks, whether you're opting for a simple MOTD or getting ready for a night out. Each of the shades within the warm-toned color story compliment each other so well, but I really have to applaud it for its exquisite multidimensional glitter shades that are one-of-a-kind and simply outstanding.
---
No. 10
Elizavecca - Cer-100 Hair Muscle Essence Oil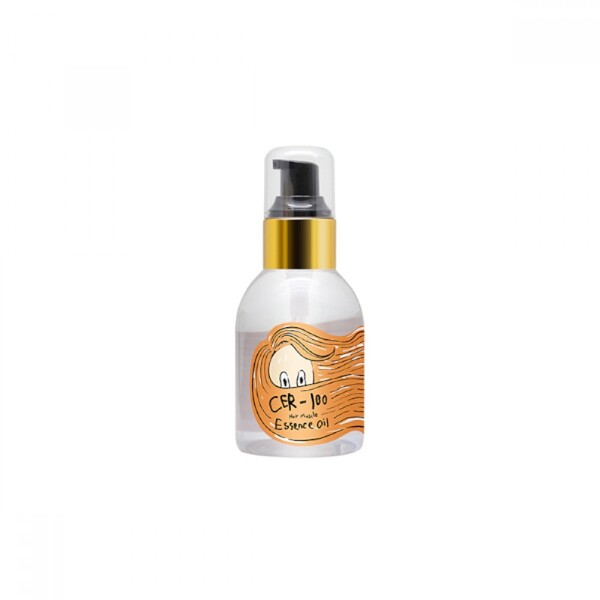 Courtesy of Korean Skincare Brand - Elizavecca
There's something about the Elizavecca Cer-100 Hair Muscle Essence Oil that doesn't let me put it down. It's formulated with a bevy of nutritious plant-based oils, including Avocado and Sweet Almond, to hydrate and protect the hair. Maybe it's the way my strands feel like silk after applying it, or how the lightweight texture doesn't leave behind any residual greasiness and weigh down my hair. It's great on wet hair to detangle an unruly mane, as well as on dry hair to tame frizz and add shine.
---
No. 11
MARY&MAY - Tranexamic Acid+Glutathione Eye Cream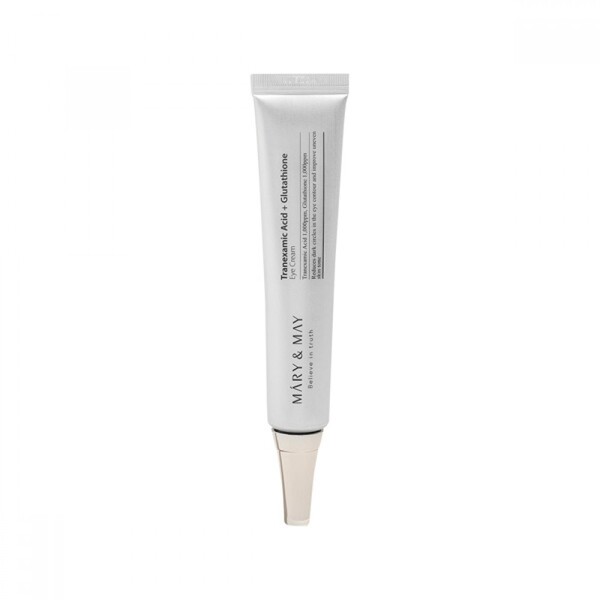 Courtesy of Korean Skincare Brand - MARY&MAY
I'm only human and in-bed Instagram feed scrolling after hours is only natural. To combat the dark circles and puffiness that arise the next day, the MARY&MAY - Tranexamic Acid+Glutathione Eye Cream has been a great product to lean on. The namesake ingredients act as a melanin blocker to diminish undereye darkness, partnering up with Vitamin C to plump up the skin and improve fine lines. It's non-irritating and absorbs easily into the skin, slotting seamlessly into my skincare routine.
---
No. 12
Etude House - Soon Jung PH 5.5 Relief Toner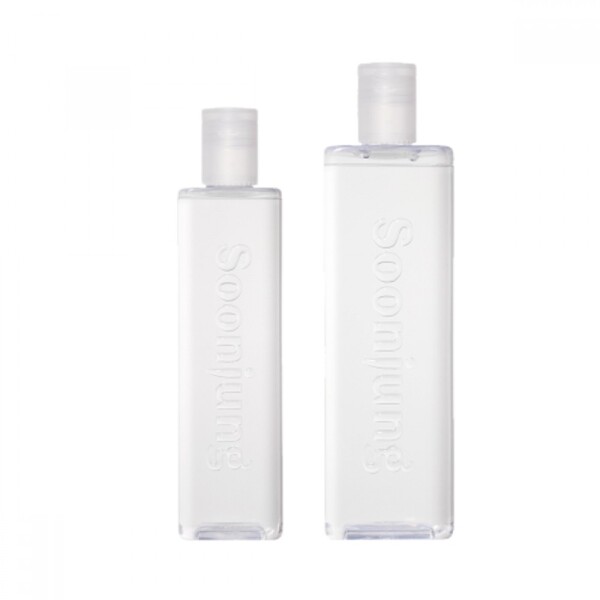 Courtesy of Korean Skincare Brand - Etude House
The Etude House Soon Jung pH 5.5 Relief Toner needs absolutely no introduction. You'll find this toner in many a skincare lover's collection, as the ultra-soothing and hydrating formula is suitable (and loved) by all skin types. Leaning on the more watery side, it includes Madecassoside and Panthenol to calm and repair irritated complexions. I always have this on hand because it's such a multifunction product: it can be used as a toner, face mist, or used to make a DIY sheet mask.
---
What are you adding to your shopping cart for the Hello Autumn Sale? Don't miss the exclusive sitewide coupon code that you can use on your order for an even bigger discount on our homepage! Make sure you're following us on Instagram and Facebook, as well as keeping an eye on the VANA Blog, so you receive all the latest news, promos and information!