Cosmoprof Asia made a smashing return to Hong Kong after a 3-year hiatus, where over 2,000 beauty and cosmetics brands from around the world exhibited their products and collections. The VANA Team got to tour the exhibition and speak with brands about their up-and-coming activities, getting the insider info on what there is and what's to come. We interviewed top K-beauty labels SKIN1004, Isntree, Jumiso and iUNIK to get you, our dear reader, the hottest scope on brand insights and a glimpse into what we can expect in the near future. Join us as we break down each brand and spill allll the tea - just keep scrolling to get started.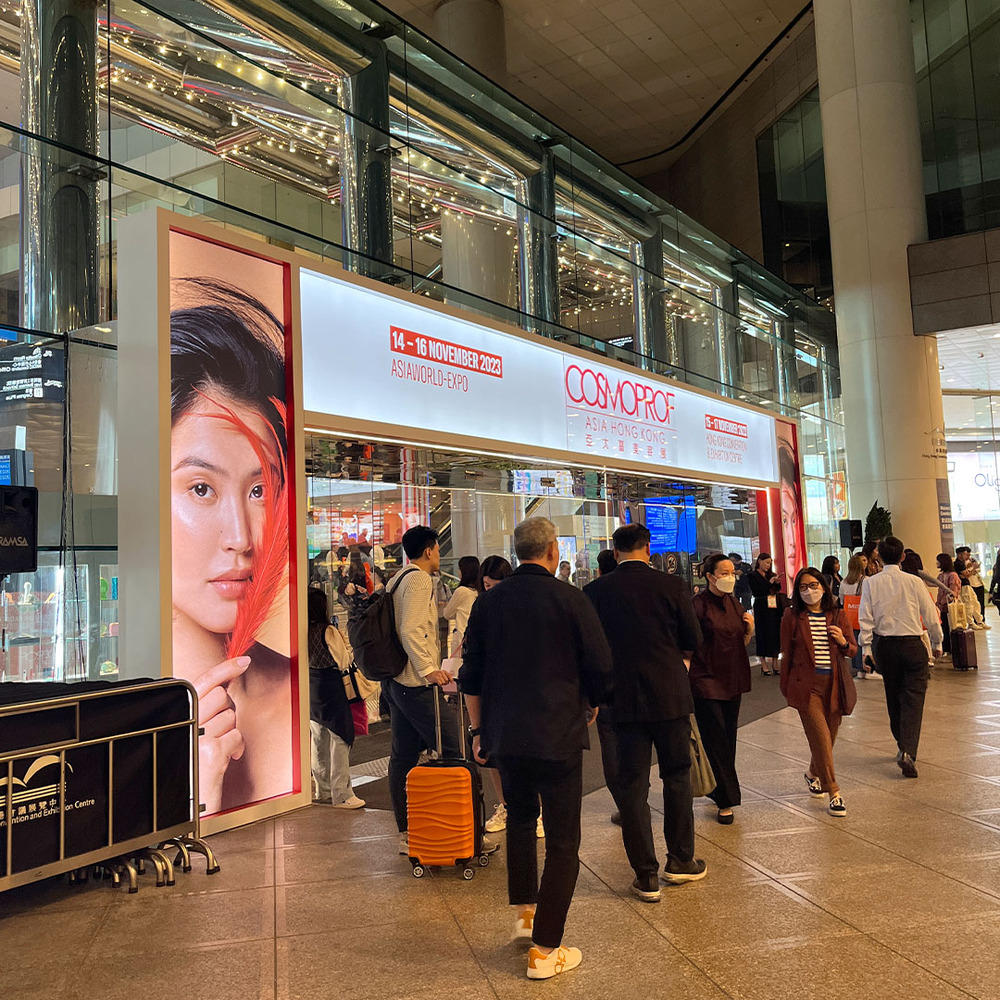 ---
SKIN1004
One of our top K-beauty labels and this month's Super Brand, SKIN1004, was in attendance with their full Madagascar Centella range in tow. Given their global popularity amongst international skincare enthusiasts, the exhibition was a great opportunity to showcase their product line and brand concept to their international audience.
SKIN1004's brand concept revolves around the idea of 'untouched nature', and by harnessing the mighty powers of Centella Asiatica they're able to bring it to life for their fans. What compels fans to stand by the brand is not only their effective skin-loving formulas, but also their ability to understand a multitude of skin needs and expand their product line accordingly. With Centella as the core DNA of their skincare, they continue to build upon their existing strength to develop new formulas.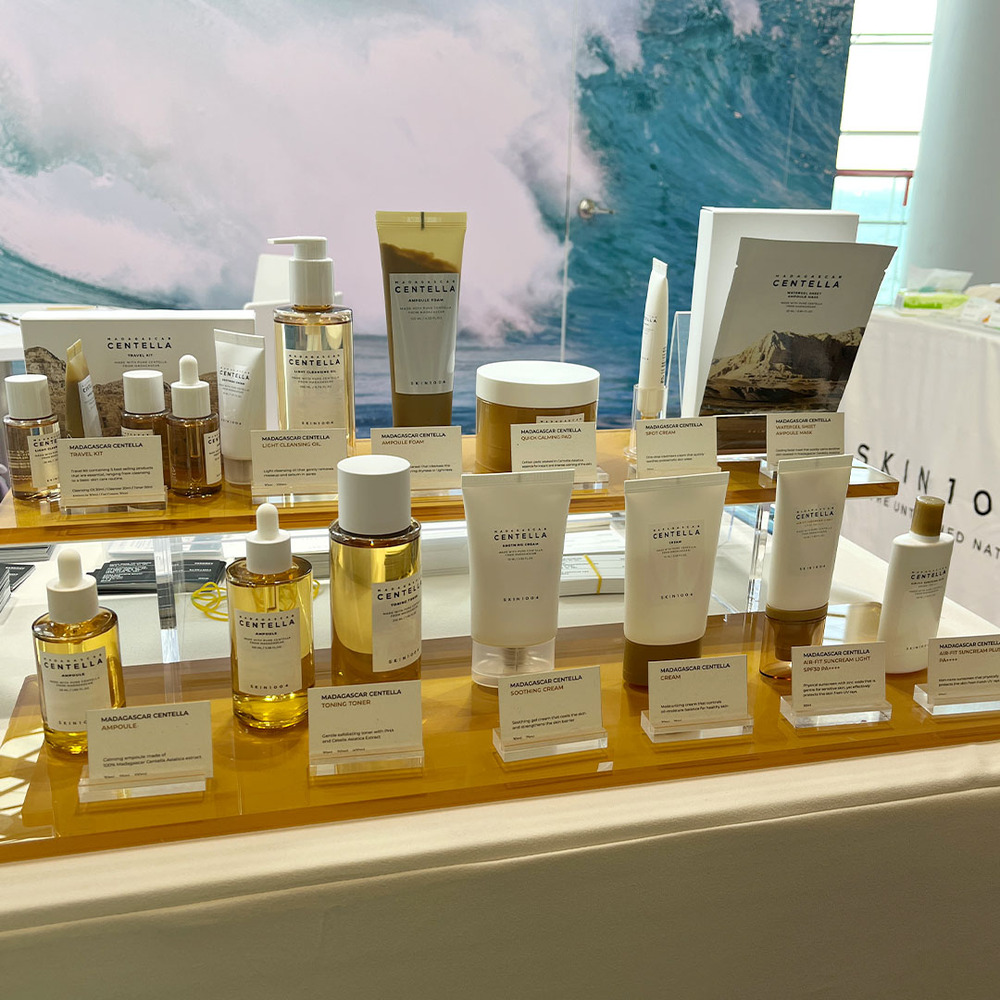 The latest Probio-Cica collection was produced in response to customer feedback about strengthening the skin barrier (a topic your editor is greatly enthused about), and as we transition into the cold and dry weather of winter, we can expect to learn much more about how SKIN1004's unique formulation of TECA-fermented Centella can protect the skin against environmental aggressors. SKIN1004's marketing team says the Madagascar Centella Probio-Cica Bakuchiol Eye Cream and Madagascar Centella Probio-Cica Bakuchiol Eye Cream are hot items to look out for this coming season.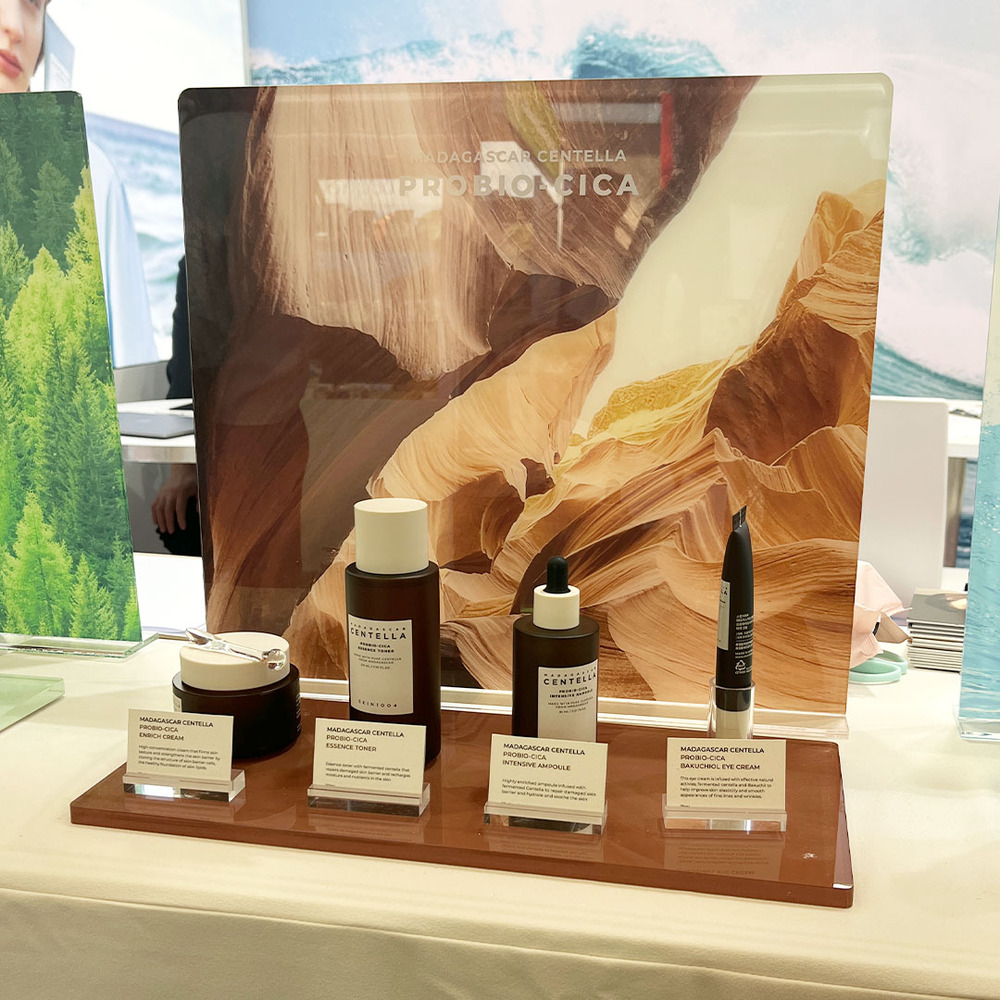 SKIN1004's most underrated pick? The Madagascar Centella Light Cleansing Oil, soon to be the crown jewel of your double cleansing routine: this lightweight formula is watery in texture and cleanses the skin easily without inducing clogged pores or breakouts. Buildup, makeup and sunscreen are washed away in a snap, and the skin is left feeling soft and refreshed.
---
Isntree
Isntree's booth was brimming with lively displays and bestselling items, enticing guests from the exhibition to stop by and explore their extensive product range. Although their booster and Hyaluronic Acid collections were undeniably eye-catching, what caught the attention of the crowd most was their sunscreen offerings. Isntree is arguably best recognized by their SPFs, aligning with their goals to be the leader of K-beauty sunscreen development. While sunscreen is considered mainstream in Korea already, the West has some catching up to do - luckily Isntree's here to help along the way.
Wintertime calls for a routine shakeup and Isntree recommends you stock up on the Ultra-Low Molecular Hyaluronic Acid line. Made to drench the skin in 14 layers of Hyaluronic Acid, each product delivers intense hydration benefits to ward off dryness, dullness, and dehydration. By refilling skin moisture from the inside out, the complexion is able to better retain moisture in the long-term.
Speaking of hydration, don't sleep on Isntree's Yam Root collection. The line's toner, cream and sun cream all revolve around the highly nourishing Andong Yam Root extract, good for providing nutrients to the skin and fortifying the skin barrier. Isntree prescribes these picks for anyone with severely dry skin, as the comforting formulas of the range provide relief to rough and irritated complexions, in addition to forming a moisture barrier that acts as a layer of protection.
Isntree has utilized a variety of ingredients to develop innovative formulations, and the latest of the list is Red Onion for the Onion Newpair collection. The already-impressive lineup features 8 products for different steps of the skincare routine, as will later be joined by new family members. The brand has spilled that new SFPs of upgraded formulas will join the crew, in addition to a spot cream - keep an eye out for these new arrivals coming your way very soon.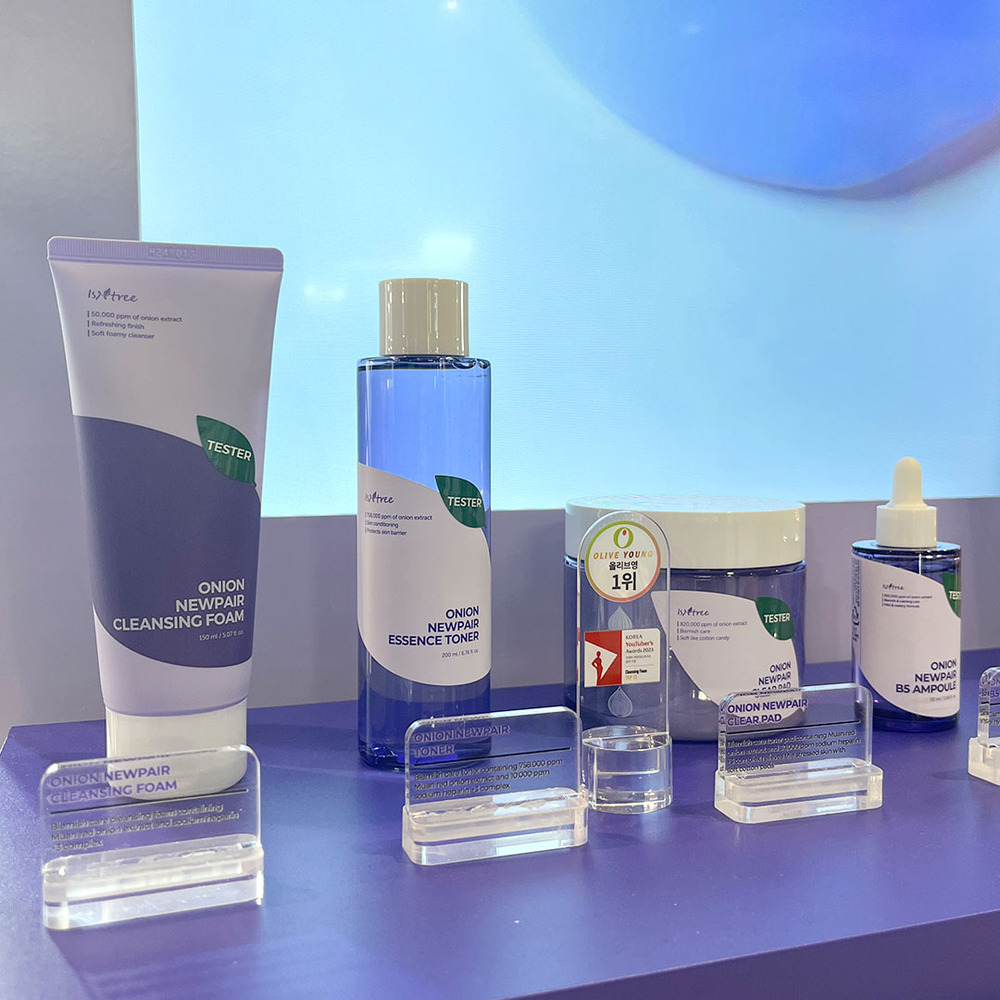 ---
Jumiso
Jumiso started off as a brand with select products in their collection, but today they've grown to offer various lines that address different skin types and needs; right off the bat, we were faced with the fruits of their labor as we approached their booth. Their intention for the exhibition was to show their global audience how they've grown and what they can achieve as a flourishing K-beauty brand.
Even amongst their colorful lineup, the Vitamin C booster collection was hard to miss. Most recently the brand has added 2 more serums to the Vitamin C family and each one was made for different types of users: beginners are recommend to start out with the All day Vitamin Brightening & Balancing Facial Serum to dip their toes into the ingredient, later advancing to the All day Vitamin Pure C 5.5 Glow Serum or once their skin has gotten accustomed to using Vitamin C.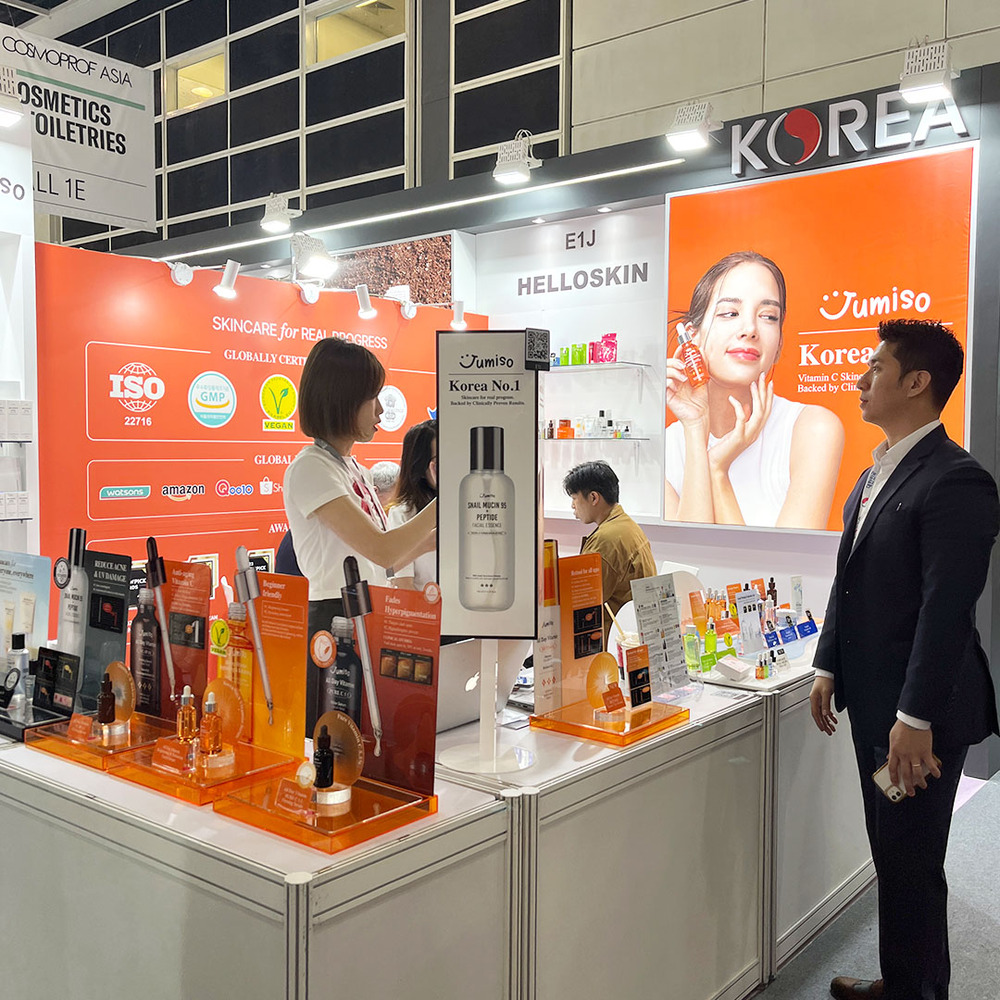 When we asked the brand what they thought were their most underrated products, they told us it was the Waterfull Hyaluronic Acid range. In case you didn't know, several products from the line have taken home titles in the Korean Glowpick Awards, but fans from across the globe aren't too familiar with these quenching picks yet. Give your complexion a quick hydrating boost with the Waterfull Hyaluronic Acid Serum and follow up with the Waterfull Hyaluronic Cream to seal all that goodness in.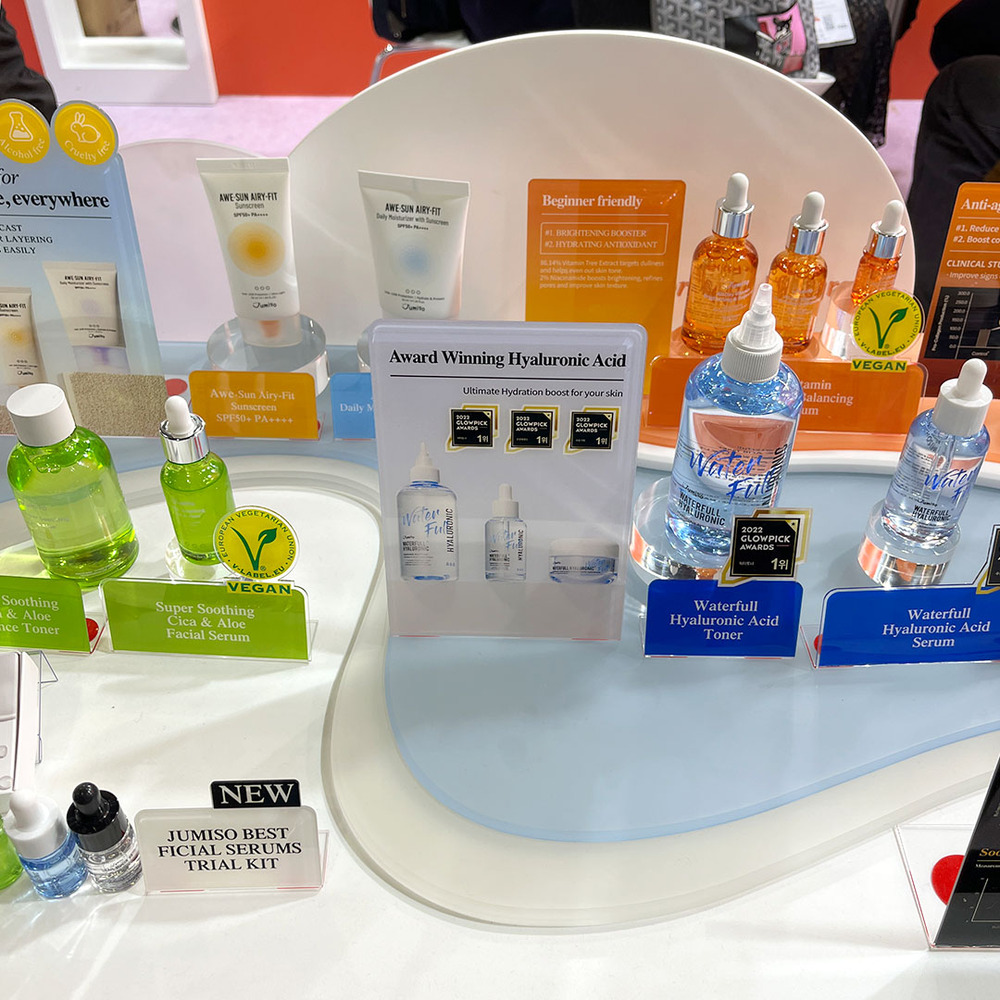 There's much to look forward to with Jumiso in the near future, including a non-comedogenic cleansing foam and an antioxidant serum for daily skin protection. We're sure to be on the lookout for these items.
---
iUNIK
iUNIK launched in 2019 right before the COVID pandemic hit, but against all odds and obstacles that were being thrown to the world they were able to thrive and become the brand that they are today. With 7 series and over 20 skincare products to date, they brought a restless energy and enthusiasm to Cosmoprof that certainly passed on to their audience. It is their hope that when their fans hear their name, they think of the values that iUNIK stand for: ideal creations for the skin; uniqueness and effectiveness; naturalism; safe ingredients; and a professional know-how that guides their product development.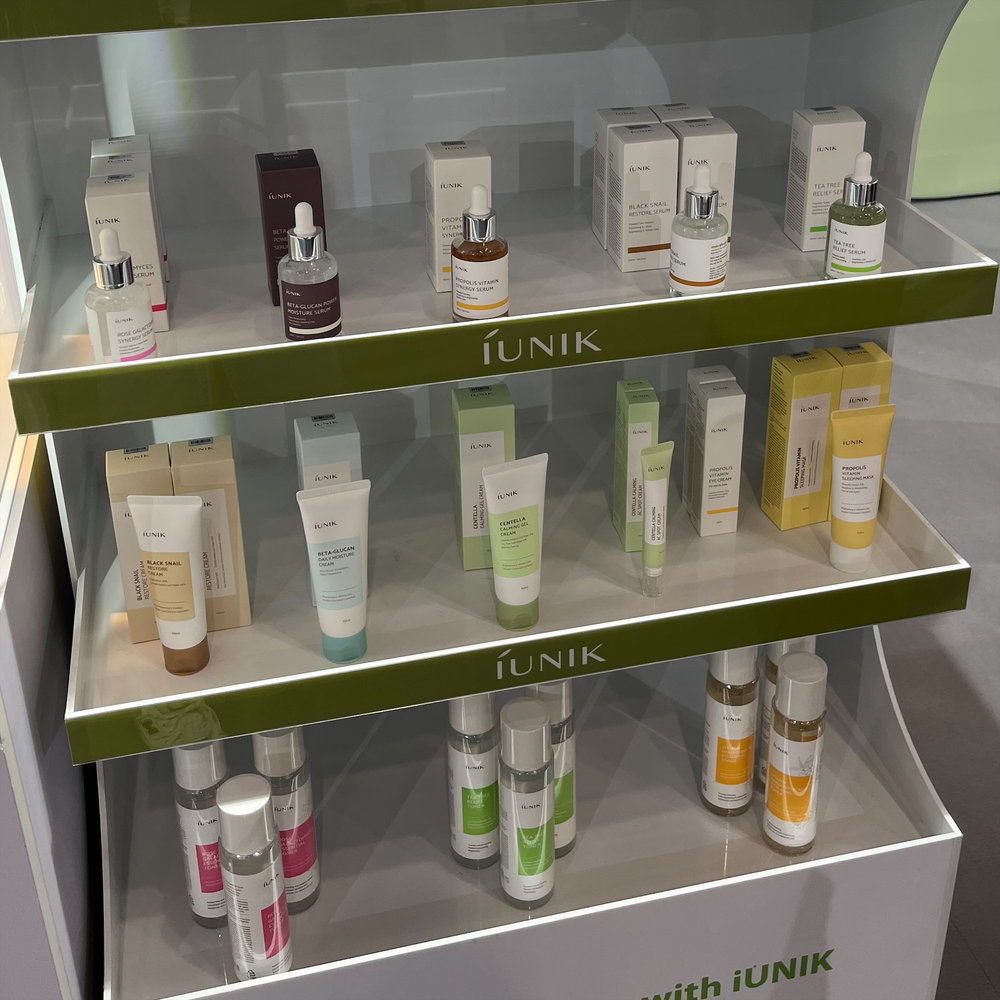 If there's anything to try from iUNIK besides their bestselling Centella Calming Daily Sunscreen SPF50+ PA++++ and Calendula Complete Cleansing Oil, they urge their fans towards the Beta-Glucan series, consisting of the Beta-Glucan Daily Moisture Cream and Beta-Glucan Power Moisture Serum. The star ingredient is not found in many other products and is a great source of hydration for the skin, especially pertinent as the winter season approaches. For a complete routine, reach for their cleansing, moisturizing and sunscreen products (re: bestsellers) to maintain your skin in its best condition.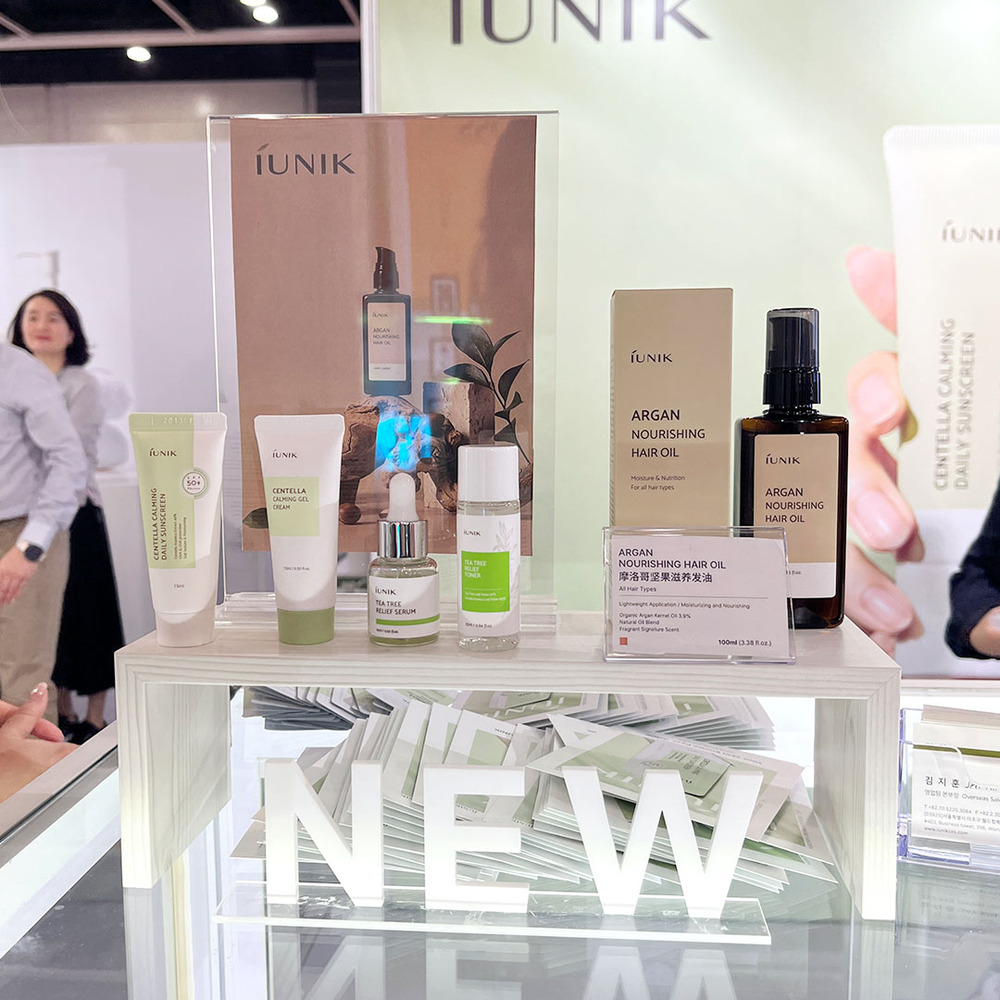 ---
Explore each brand and get your shopping cart ready - Black Friday is coming very soon! Make sure you're following us on Instagram and Facebook, as well as keeping an eye on the VANA Blog, so you receive all the latest news, promos and information!