Yes, RM's iconic pink hair is back. Our favorite boys from BTS just dropped another chart-topping single "Butter" and ARMYs all over the world — myself included — are already drooling all over this delicious, hot-melting summer hit. I mean, it's called "Butter" for a reason, right? Not only is this dance-pop song of BTS brimming with uplifting beats that will make you bop along, the aesthetic of the "Butter" MV is also just AH-mazing. But the wow factors that broke the internet? The boys' hair colors, obviously. Before you scream O.M.G. into a pillow over RM's cotton candy pink hair from the "Butter" MV, read on to find out how you can cop all these iconic BTS "Butter" hair colors that will definitely "melt your hearts into two" this summer!
---
BTS Jungkook's purple hair color in the new "Butter" MV
We don't blame Jungkook for calling himself a "cool shade stunner" in the new "Butter" song because he really IS a stunner — with a cool purple shade for his hair. Our favorite golden maknae has ARMYs J̶u̶n̶gshooked with his dapper long-haired look, eyebrow piercing (gasp) and a heart-stealing move of kissing his ARMY tattoo on the back of his hand (are you still breathing?).
One more reason to swoon over Jungkook's new look? His purple hair color is such a sweet touch to say "I purple you" ("Borahae") which is BTS' way of saying "I love you" to ARMY. If you feel like showing the same love for BTS, have fun with the miseenscéne Hello bubble in shade Twinkle Blue for a gorgeous wash of purple just in time for summer!
Try BTS Jungkook's "Butter" Hair Color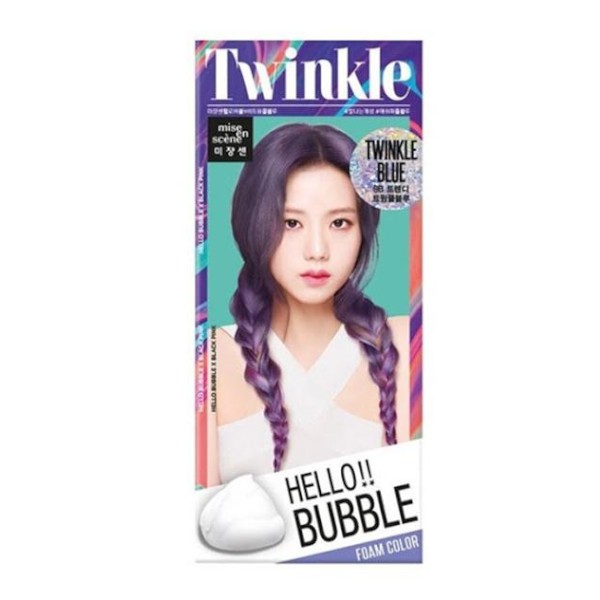 ---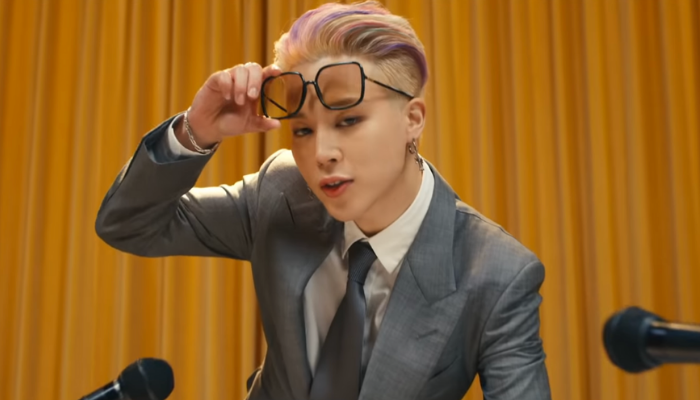 BTS Jimin's rainbow blonde hair in the new "Butter" MV
BTS Jimin is always a man with surprises. In the new "Butter" MV, Jimin is seen rocking a multi-colored hairstyle with rainbow highlights for his bleached blonde hair. His daring unicorn hair look is done with hints of violet, pink, yellow and white highlights that will make you want to recreate this summer. While Jimin's hairstylist definitely deserves a raise for this iconic look, you can also DIY and try the LOVEY DOVEY Color Pop Hair Treatment for yourself. Just mix your own hair color combo to look as refreshing as Jimin!
Try BTS Jimin's "Butter" Hair Color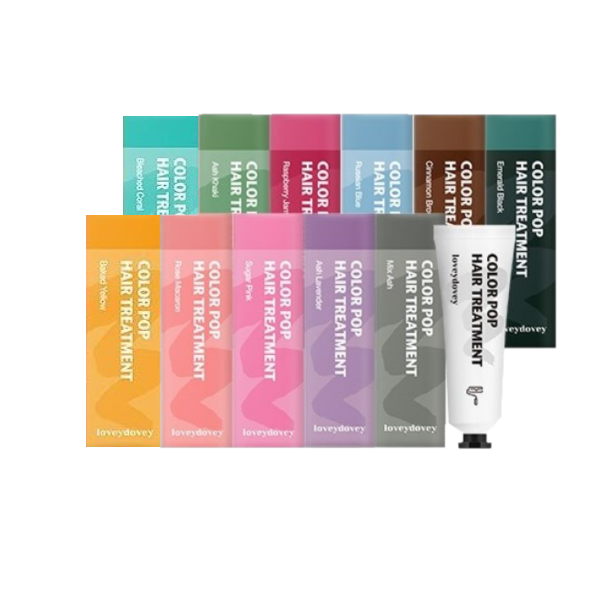 ---
BTS Taehyung's honey brown slicked back hair in the new "Butter" MV
That slicked-back hairstyle, tho... If you're someone who wants to stick with the basic brown shades for the summer, you can learn from Taehyung (or V bear) who rocks a delicious chestnut brown hair color for the new "Butter" MV. So give yourself a Taehyung-style makeover with the Kao Liese Creamy Bubble Color (Natural Series) in Milk Tea Brown for a simple, light coat of shine-enhancing color treatment!
Try BTS Taehyung's "Butter" Hair Color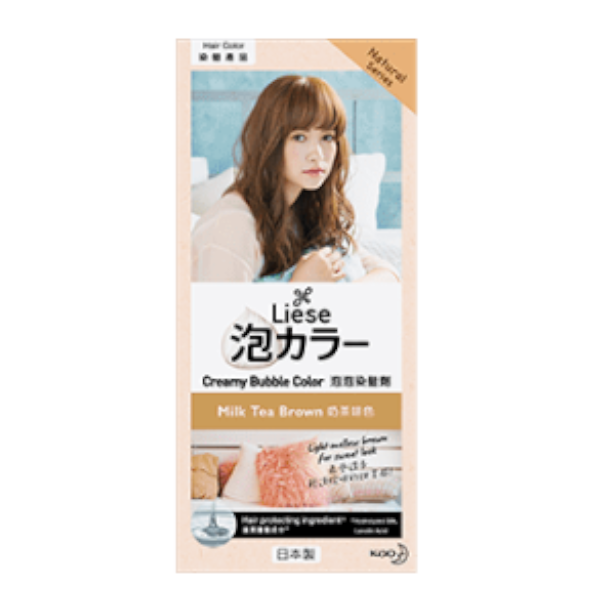 ---
BTS RM's cotton candy pink hair in the new "Butter" MV
One word for RM's pink hair in the "Butter" MV, ICONIC. Now that Pink Joon (yes, it's a real name for the beloved leader by ARMYs) is making a comeback, the internet can finally take a break (or go crazy because everyone is obsessed with pink-haired RM). This hairstyle inspo couldn't have come at a better time as cotton candy pink is known as one of the most sought-after hair colors for summer. Try the miseenscéne Hello bubble in shade Ballet Pink to start your own PINK-volution for hot girl summer this year!
Try BTS RM's "Butter" Hair Color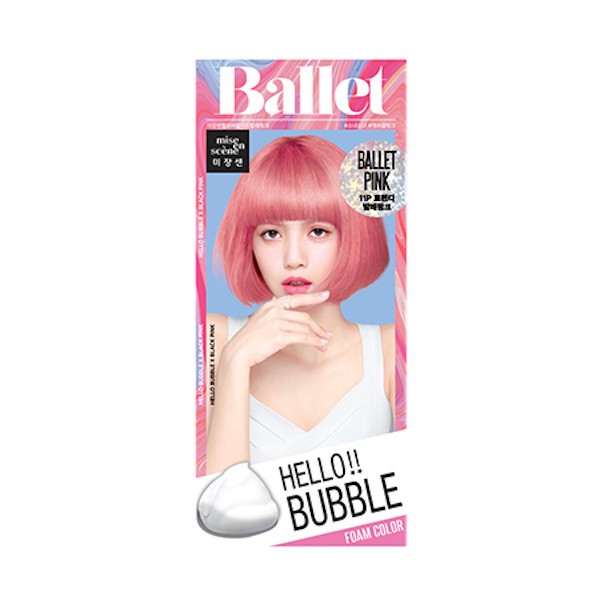 ---
BTS Jin's light brown hair look in the new "Butter" MV
Similar to Taehyung, Jin keeps it casual and subtle with his natural light brown hair so his bossy look doesn't get distracted. If you're looking for a natural brown hair color to try, go for the miseenscéne Hello Cream in shade Warm Brown and tint your hair for a coat of light brown aesthetic. This hair color will look great under the sun paired with an all-white ensemble like Jin!
Try BTS Jin's "Butter" Hair Color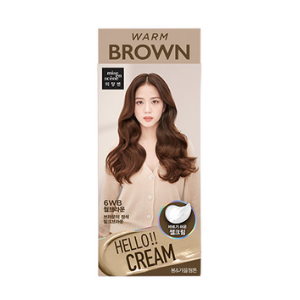 ---
BTS Suga's natural dark brown hair in the new "Butter" MV
The circle of brown-haired brothers ends with Suga's charcoal brown hairstyle, which adds a hint of ashy, velvety allure to his whole appearance in the "Butter" MV. Treat yourself to a DIY at-home hair treatment with the Etude House Hot Style Bubble Hair Coloring in shade Charcoal Gray. This dark hair color inspired by Suga is perfect for beauties who have a paler skin tone.
Try BTS Suga's "Butter" Hair Color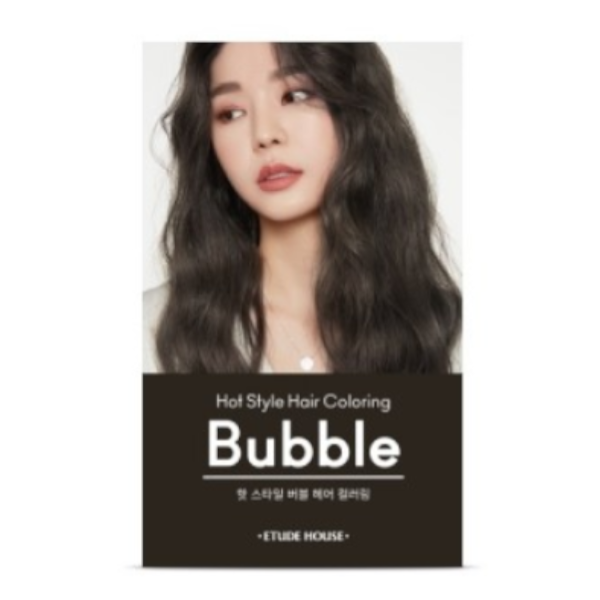 ---
BTS J-Hope's platinum blonde hair in the new "Butter" MV
Who else did a double-take when J-Hope showed up with the most jaw-dropping hair transformation in the "Butter" MV? The dance leader of BTS did not come to play with his vintage bleached blonde hair color for the "Butter" MV as he definitely is the most eye-catching one in the group. Take the APRILSKIN Turn-Up Bleach as your go-to if you want a blonde transformation like J-Hope this summer!
Try BTS J-Hope's "Butter" Hair Color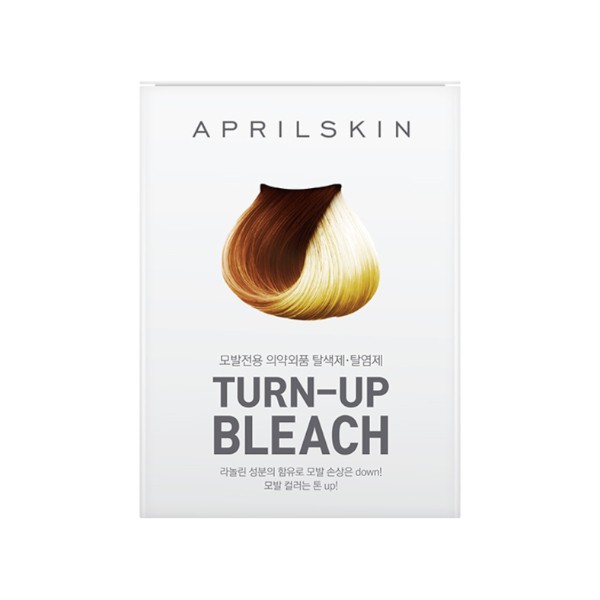 ---
How to take care of dyed hair?
If you decided to go for bold and daring colors like RM's pink hair or J-Hope's bleached blonde style, make sure you pamper your hair properly afterward to minimize hair damage. Hair treatments like hair masks, hair serums and hair oils are the heroes you need when it comes to scalp care and restoring the health of your hair after a chemical hair dye.
We highly recommend Dr:VT's Cica Care Treatment for instant scalp care if you just finish a heavy hair dye treatment. This cica-infused hair care product is a great solution to maintain strong scalps and strengthen your hair roots. You should also use the miseenscéne Damage Care Perfect Serum and the Shiseido Tsubaki Premium Repair Hair Mask on daily rotation to bring back the luster and natural shine in your dry, damaged hair with long-lasting protection.
---
Follow us on Instagram and Facebook to get more instant product updates and skincare tips!