Days off are for recharge, replenishment, and rejuvenation. That's why the coming holiday break is the perfect time for an at-home facial treatment that goes beyond *JUST* putting on a sheet mask. From hair treatment to HIFU machine, we're here to take your holiday self-care routine to the next level — all at the comfort of your own home. So, keep scrolling to see how to perfect your self-care routine this holiday break like a pro!
---
1. First things first, detox your skin.
If you're someone who enjoys an elaborate self-care routine and doesn't mind the extra work, do an exfoliating mask to wash off the impurities and toxins first, then replenish your skin with a sheet mask after (take this as a reminder to restock your Korean sheet mask collection for the coming dry season).
SKINFOOD - Black Sugar Mask Wash Off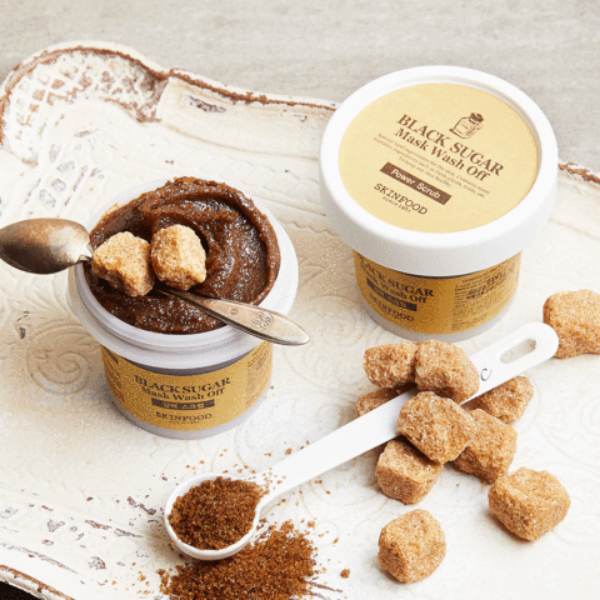 Courtesy of Korean Skincare Brand - SKINFOOD
My current favorite wash-off treatment is the SKINFOOD Black Sugar Mask Wash Off. This SKINFOOD black sugar mask is a hydrating wash-off face mask that features black sugar granules to help you get rid of dead skin cells and prep your skin before the whole facial treatment.
YOU MAY ALSO LIKE THIS: How to Multi-Mask with Clay Mask, Mud Mask & Sheet Mask
THANK YOU FARMER - Back To Relax Soothing Gel Mask
Courtesy of Korean Skincare Brand - THANK YOU FARMER
For your sensitive, dry cheeks, you can multi-mask with the THANK YOU FARMER Back To Relax Soothing Gel Mask. This gel mask wraps hydration and soothing into one, thanks to the nourishing mix of centella asiatica and allantoin. It also contains plumping ingredients like collagen and sodium hyaluronate to firm and strengthen the skin barrier, leaving it feeling refreshed and hydrated.
---
2. Put on a sheet mask.
There's no better form of TLC than getting "sheet-faced" at the end of a long day. And there's no better time of the year to indulge ourselves with the best sheet masks than the coming holiday break so we can recharge our tired skin with much needed relief.
Dr. Jart+ - Ceramidin Facial Barrier Mask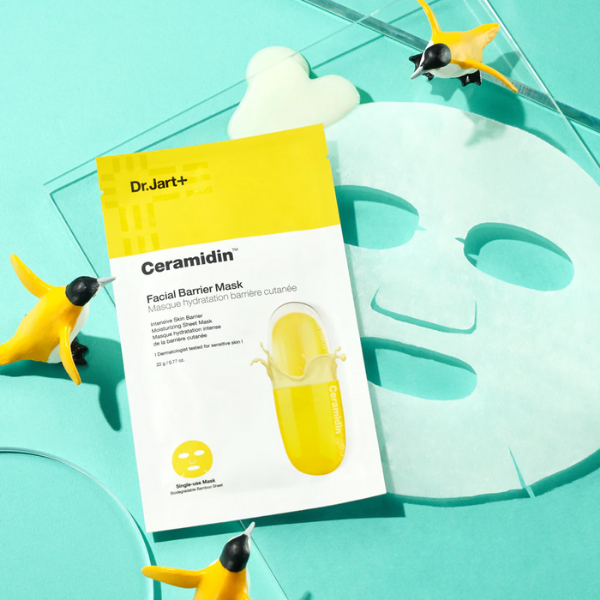 Courtesy of Korean Skincare Brand - Dr. Jart+
Follow the wash-off facial treatment with a soothing, hydrating sheet mask like Dr. Jart+'s Ceramidin Facial Barrier Mask to restore moisture and softness to your skin and smooth over your rough, irritated complexions with its ceramide-rich essence. Packed with skin-soothing ingredients like ceramides, this Dr. Jart+ sheet mask is ultra-moisturizing and skin-fitting so you can get the well-rested glow your tired skin deserves.
You can also try on a rose sheet mask like the Secret Key Starting Treatment Essential Mask Sheet (Rose Edition) to restore radiance and smoothness to dull and rough skin. This sheet mask contains moisturizing extracts such as aloe vera and cucumber to soothe your skin, while galactomyces ferment filtrate helps smooth out wrinkles as well as improving skin elasticity.
Bonus Skincare Tip: This at-home facial trick is what I'd like to call "Scroll and Roll," where you scroll on your phone with one hand, and roll your face with a jade facial roller with another on top of the sheet mask to massage in upwards and outwards motions to increase circulation, de-puff, sculpt, and allow the ingredients to better penetrate your skin.
---
3. Supercharge with an LED therapy mask.
I know, I know... An at-home facial treatment might already sound luxurious but the ultimate step to top it off is definitely a mess-free, hassle-free LED light therapy. Turn to the éclair LED Therapy Mask to elevate your skincare routine for a salon-qualiy treatment.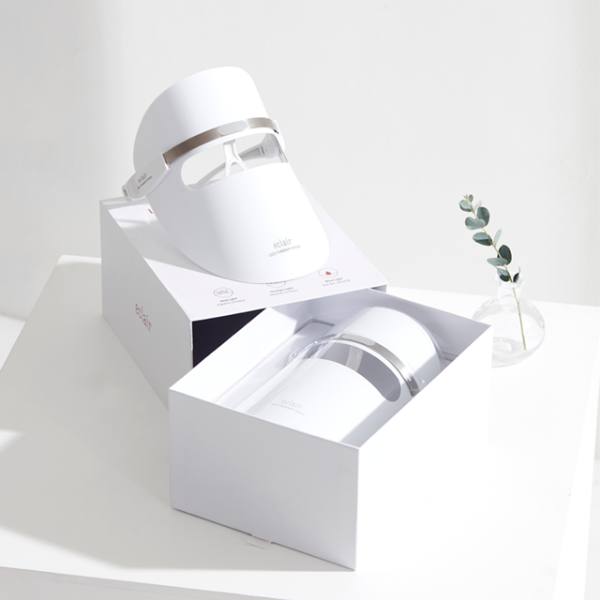 Courtesy of Korean Skincare Brand - éclair
This éclair LED Mask features three specific wavelengths of 96 LED light sources to wake up sleeping skin, revealing the secrets of clear, bright, youthful skin: red, orange, and blue. As suggested by the K-beauty brand, you should use the eclair LED mask without wearing too many layers of skincare products on your face. Instead, just apply your toner and serum on your cleansed face, then enjoy 15 minutes of the LED light therapy mask, and finish it up with a sheet mask for a 'chok chok' experience.
YOU MAY ALSO LIKE THIS: How to Use eclair LED Mask to Treat Acne and Aging Skin?
---
4. Switch it up with a HIFU treatment.
With more and more innovative HIFU machines on the rise, having HIFU treatment at the comfort of your own home is no longer a dream. And don't worry, it is completely safe to use it on your own, plus super cost-effective as it saves you the monthly trip to your beauty salon. So consider HIFU machines the perfect DIY anti-aging treatment you can ask for during your holiday break!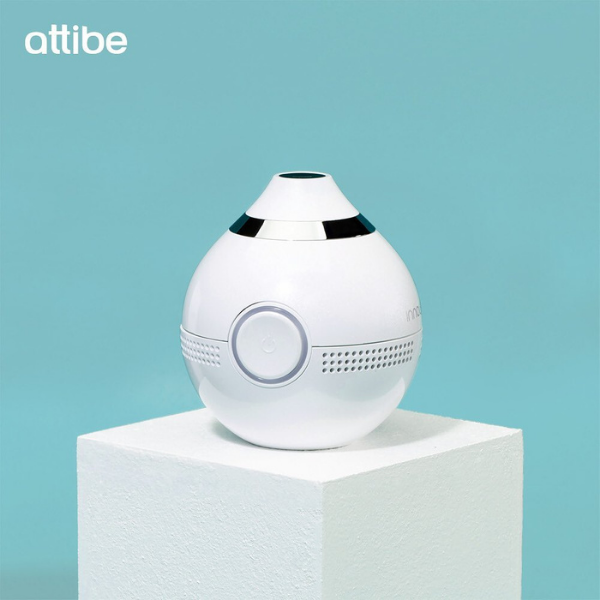 Courtesy of Korean Skincare Brand - attibe
YOU MAY ALSO LIKE THIS: What is HIFU & How Does HIFU Treatment Work?
Easy to pack and super portable, this compact-size HIFU machine is definitely a must-have whether you're staying at home or hotel-hopping for staycations around town during the holiday season. Not to mention this attibe innoLif HIFU Device is a multi-functional facelift hero that boasts triple elasticity and skin tightening modes to help you minimize fine lines and wrinkles around your eyes, cheeks, and mouth.
*HIFU treatment utilises deep penetrating sound energy which might trigger sensitivity or other reactions for those who are pregnant or patients with heart disease. Please consult your doctor and seek professional advice before proceeding with a HIFU treatment.
---
5. Give your hair a break too!
Your hair deserves a break just as much as your skin. Whether you are a victim of dry scalp, thin hair, or bothersome slit ends, a hair mask is the ultimate quick fix to help you achieve healthy, voluminous hair.
The Shiseido Tsubaki Premium Repair Hair Mask has been one of Stylevana's best-selling hair care products for its hair-enhancing results. It penetrates hair to repair damage and deeply moisturize with its innovative infiltration technology, leaving your locks smooth from roots to tips and with a pleasant camellia scent.
Shiseido - Tsubaki Premium Repair Hair Mask
Courtesy of Korean Skincare Brand - Shiseido
YOU MAY ALSO LIKE THIS: End-of-Year VANA Award 2021: 10 Best Hair Care & Body Care Products of STYLEVANA
You can alternate this hair mask with the Elizavecca Collagen Ceramide Coating Protein Treatment which features ceramide, soy protein extract, and pig collagen components for a convenient at-home hair care experience.
---
Now that you get the low-down of mastering the best self-care routine at home, stock up on sheet masks, hair treatment and your favorite hi-tech beauty in time for the holiday! Follow us on Instagram and Facebook to get more instant product updates and skincare tips!