If you've been personally victimized by melting makeup, you've come to the right place. Needless to say, having long-wear makeup and making it stay flawless can be quite a challenge — unless you have the right makeup setting sprays and setting powders to back you up. You can spritz the makeup setting sprays onto your face, on a makeup brush or on any makeup applicators to help smooth out your makeup. Whether it's the best matte-finish makeup setting spray or an oil-control powder to keep you shine-free, here are some of the best (and NEW) K-Beauty picks we'll be raving about this coming fall season!
---
No. 1
So Natural - All Day Tight Make Up Setting Fixx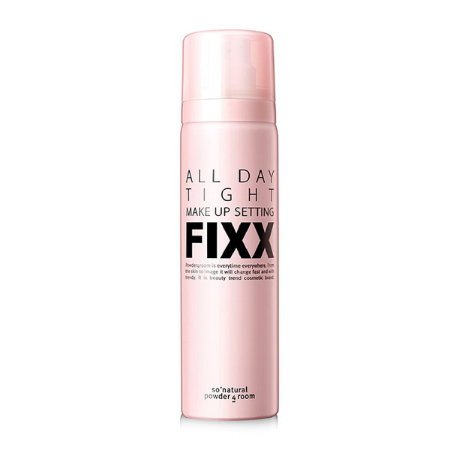 Courtesy of Korean Brand - So Natural
Winning the blind test of setting sprays on Korean TV show Get It Beauty, So Natural's All Day Tight Make Up Setting Fixx features a super fine, even mist to keep your makeup look fresh all-day long. This makeup setting spray is formulated with lemon, tea tree and centella asiatica extract to protect your skin from irritation while hydrating and nourishing your skin; more importantly, this setting spray keeps your makeup stay put and prevent the makeup products on your face from smudging and clumping throughout the day.
---
No. 2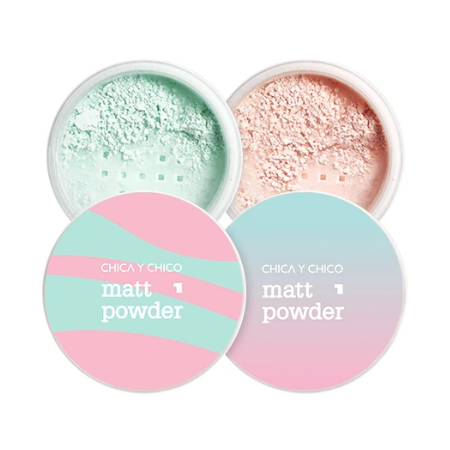 Courtesy of Korean Brand - CHICA Y CHICO
The 3-in-1 CHICA Y CHICO Matt Powder is a true multi-tasker: sebum control, makeup fix, and minimizes pores. Together with the all-matte, subtle pearlescent finish, this setting powder is the dream package for those who have extra oily skin and huge pores to hide. Not to mention the pastel packaging which is what makes CHICA Y CHICO's Matt Powder the chic-est one to carry around.
CHICA Y CHICO Matt Powder comes in 2 versions:
Pink - Color corrects dullness to brighten the complexion

Mint - Color corrects redness
---
No. 3
innisfree - No Sebum Mineral Powder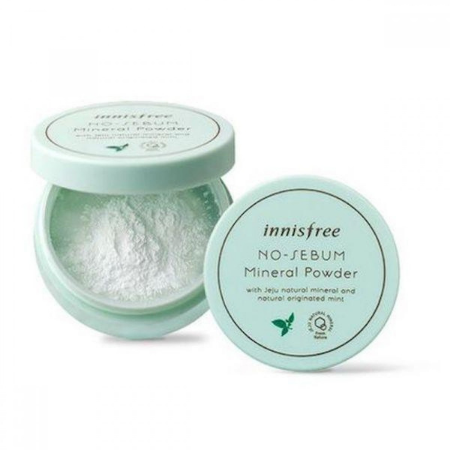 Courtesy of Korean Brand - innisfree
Which K-beauty makeup setting products should I try? innisfree's No Sebum Mineral Powder is our all-time favorite (and also our VANA influencer kneewah's pick in her GRWM makeup routine). This setting powder is made up of the Korean beauty label's signature Jeju minerals and mint to control secretion of sebum while locking in moisture to keep skin healthy and looking fresh all day long. If you are suffering from an oily skin condition, you should give this K-beauty makeup setting powder a try. Don't forget to check out the cute version, collaborating with mentos.
If you have bigger pores, you can also try the innisfree Pore Blur Powder. Or if your skin condition is dehydrated, then you should use innisfree's No Sebum Moisture Powder for a better experience.
---
No. 4
MISSHA - Pro Touch Powder Pact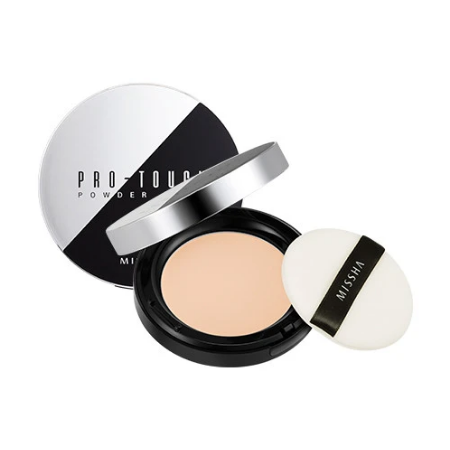 Courtesy of Korean Brand - MISSHA
We are no professional MUAs but MISSHA's Pro Touch Powder Pact sure is one to take us halfway there. When it comes to creating the perfect Korean makeup look, we are definitely admirers of the Korean makeup and skincare. Without the technique of a makeup professional, this makeup setting powder from MISSHA offers us a way to create an airbrushed finish to our makeup. The powder is lightweight, which presses beautifully on top of your makeup look without caking or clumping to create a lasting, natural-looking finish.
---
No. 5
moonshot - Powder Fixer Special Edition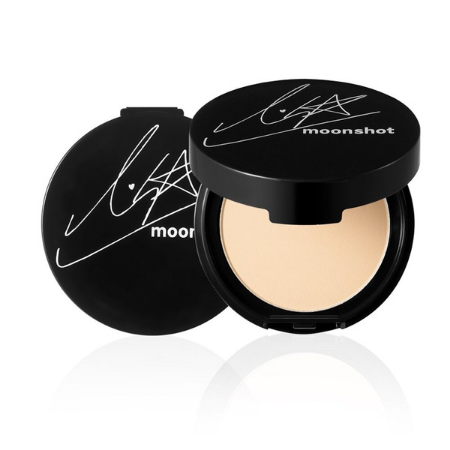 Courtesy of Korean Brand - moonshot
The moonshot Powder Fixer Special Edition is endorsed by BLACKPINK's Lisa. What else do we need to say more about it? Lisa's always-perfect makeup look should provide enough evidence to prove the effectiveness of this setting powder pact. This setting powder features micro particles to naturally cover any imperfections and also perfectly stabilizes and fixes your makeup look throughout the day. Carry this setting powder pact with you to make sure you will achieve that flawless K-pop idol makeup look all-day long.
---
No. 6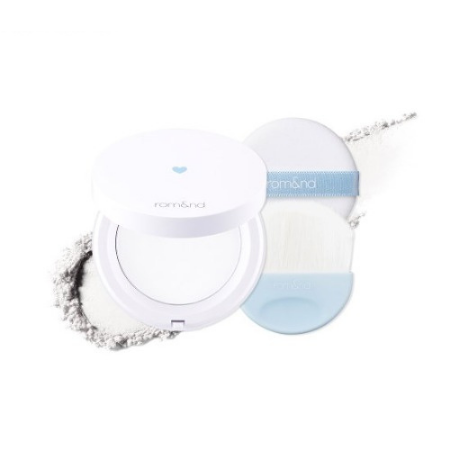 Courtesy of Korean Brand - Romand
Want your makeup to look selfie-ready all the time? Romand's newly released Better Than Finish setting powder is a handy, mess-free setting powder to give your skin a filter-like, soft-focus finish. The powder compact comes with a soft brush that will help you apply the finely-milled formula smoothly and evenly on your skin, while giving it a breathable, fine cover to achieve the most natural-looking results.
---
No. 7
The Face Shop - Oil Clear Blotting Powder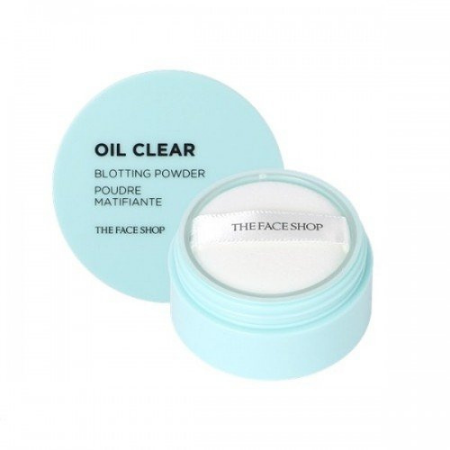 Courtesy of Korean Brand - The Face Shop
Our love-hate relationship of the Korean glass skin cannot be more serious in summer than any other seasons. The Face Shop's Oil Clear Blotting Powder is our go-to to bring the dewiness down. This makeup setting powder features a plant-derived complex that helps control sebum production and silica powder to mattify your makeup look. This setting powder prevents shine while keeping the makeup products on your face from oxidizing and darkening, so you can maintain a flawless makeup look all-day long.
---
No. 8
So Natural - Real Matte Makeup Fixer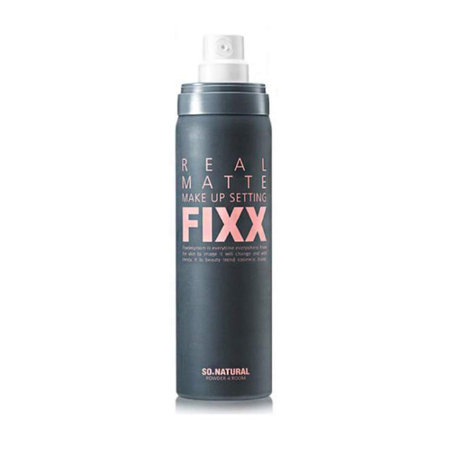 Courtesy of Korean Brand - So Natural
If you are a fan of having that matte Korean makeup look, we recommend the So Natural Real Matte Makeup Fixer. It is a weightless makeup setting spray that is designed to leave a microfine mist veil on top of your makeup products, creating a lasting, matte finish. When the makeup setting spray hits, your skin will look slightly dewier at first. Allow the makeup setting spray to set, then you will find your makeup products— the foundation, eyeshadow, blush and highlight — setting perfectly to withstand a day-long wear under the sun for a matte makeup look.
---
2020 is the year we let melty makeup and oily shine be a thing of the past so stock up for the fall season with our best makeup setting essentials now! The good news is that you can save up to 35% OFF on makeup setting sprays, setting powders and makeup setting pacts to complete your flawless K-beauty makeup look .