As much as we all love summer, the heat and humidity can really take a toll on oily, acne-prone skin—we don't call it the "breakout" season for no reason. Skin inflammation, for one, is the most common skin condition on acne skin when summer rolls around, and it manifests in redness, flare-ups and, sometimes, swelling. That's when you know your skincare routine can really use some extra help from ingredients that are famous for their potent anti-inflammatory power. From result-driven Korean skincare products to treating mind-boggling acne skin concerns, here are five most underrated—and most effective—anti-inflammatory ingredients that you should swear by to save your inflamed acne skin this season!
---
Centella asiatica has a lot of "aliases" like Cica (the most commonly known), Gotu Kola, or Tiger Grass. It is a natural medicinal herb that grows primarily in Asia and is widely used for culinary and medical purposes. Now it has been recognized as a skin-saving solution among Korean Beauty products for stressed, acne-prone skin, which can be worsened by pollution, UV light, and other environmental stressors every day.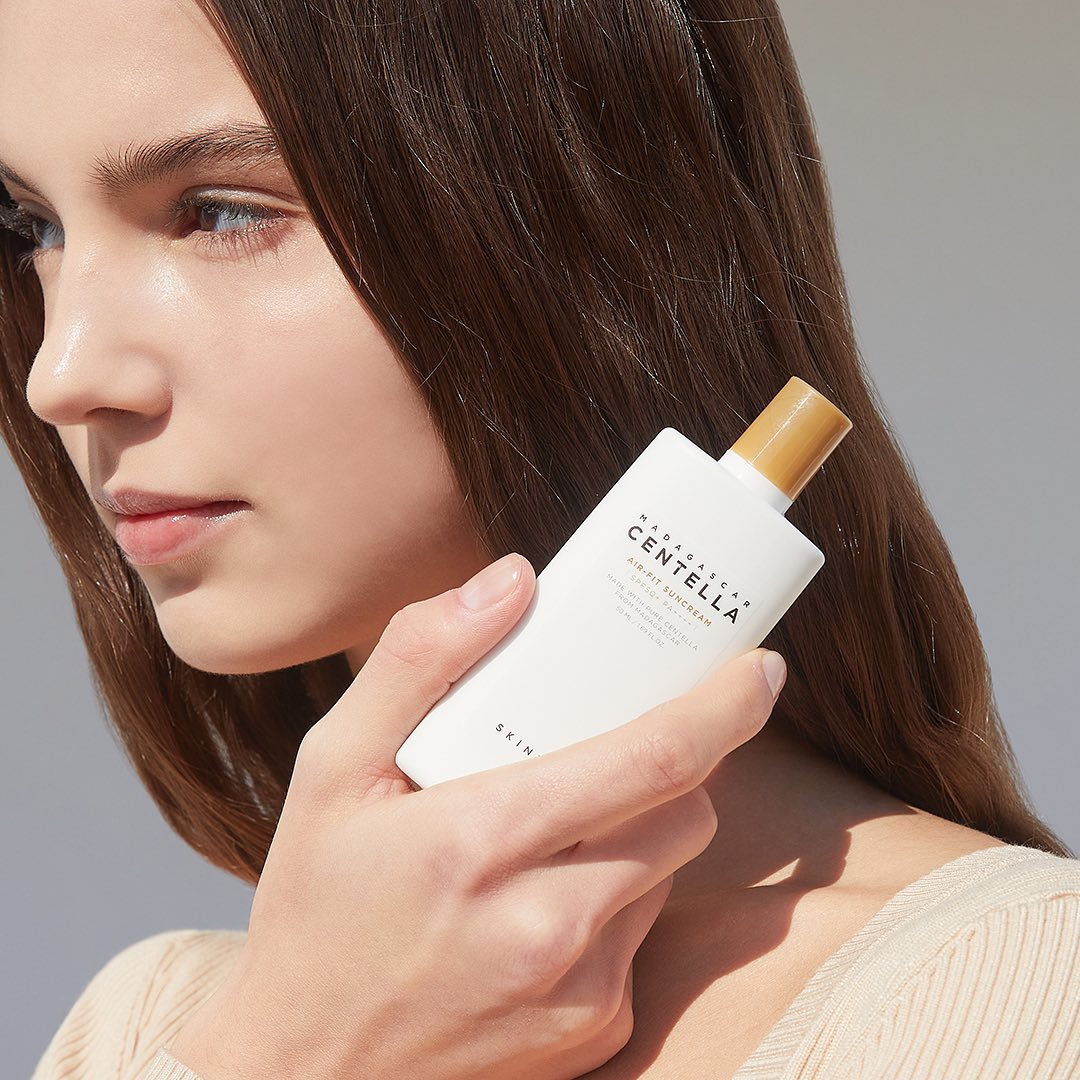 Courtesy of Korean Skincare Brand - SKIN1004
For this summer, try wearing a sunscreen that features centella asiatica so your acne-prone skin and minor skin inflammation can be cooled, calmed, and chilled. Starring centella asiatica extract as the main ingredient, this SKIN1004 Madagascar Centella Air-Fit Suncream Plus is the best sunscreen for sensitive skin and rosacea skin not only for its mineral-based UV filters of SPF50+ PA++++ protection, but also its ability to simultaneously brighten the skin and reduces visible rednesss (a comon acne-prone skin condition) with niacinamide. This sunscreen can be worn all year long without feeling heavy or leaving a white cast.
---
One ingredient you should ring in for your summer acne-soothing routine is houttuynia cordata — aka "heartleaf" — thanks to its powerfully soothing and anti-inflammatory properties. Being one of the newest and buzziest K-Beauty ingredient, heartleaf is traditionally used for medicinal purposes in North-East India and China to treat snake bites by purifying the blood and relieving inflammatory conditions for the skin. Nowadays it is introduced as a common ingredient used in topical treatment for acne skin and red inflammation.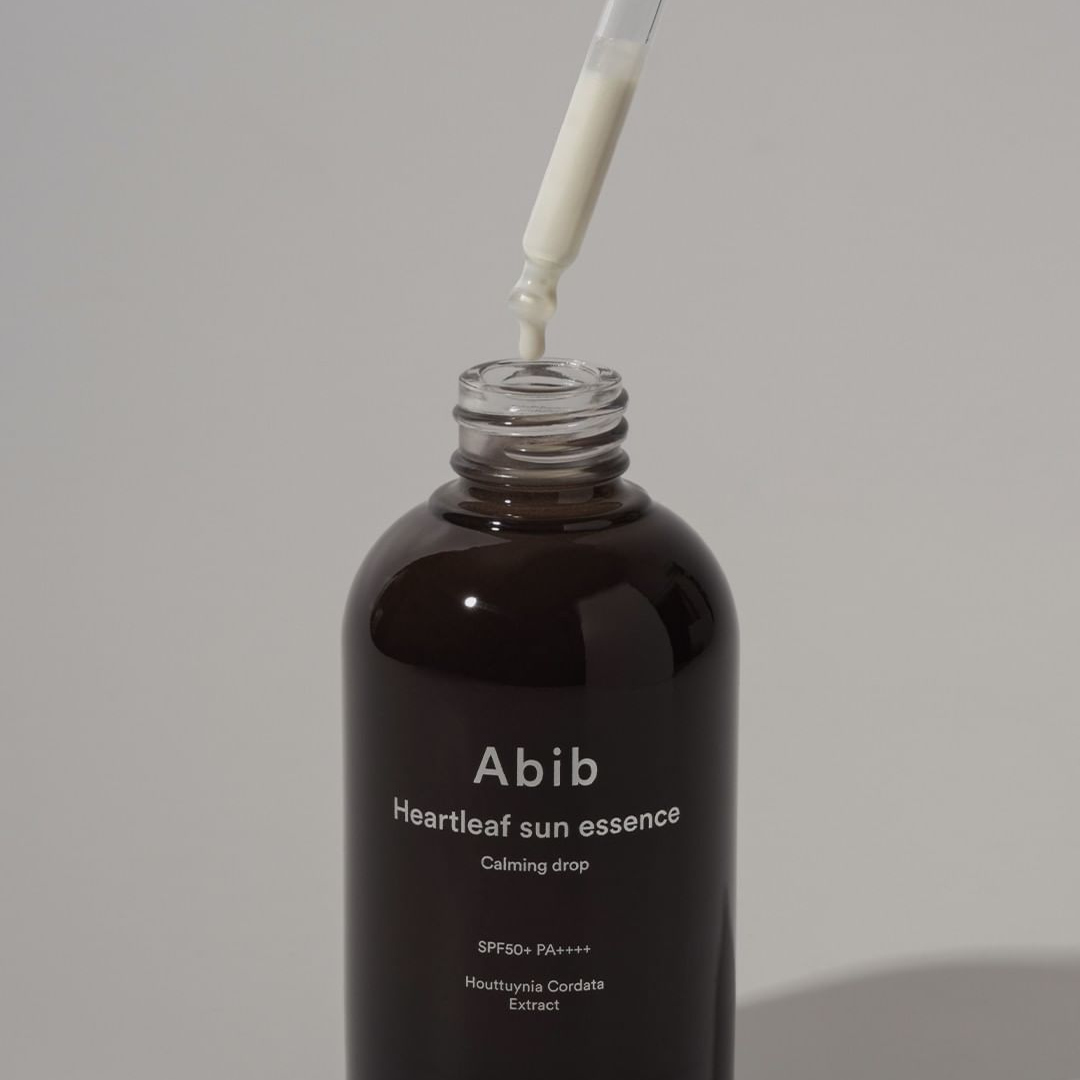 Courtesy of Korean Skincare Brand - Abib
So if you're looking for some extra soothing remedy on top of sun protection (as you should especially for summer), try the Abib Heartleaf Sun Essence Calming Drop to give your daytime skincare routine some final boost. Packed with 50,000ppm Houttuynia Cordata Extract + sun protection SPF50+ PA++++, this sunscreen is lightweight and comes with the benefit of a high-functioning essence. It works well on acne-prone skin as it helps minimize irritation and relieve fatigued skin caused by environmental stressors.
---
Officially called calendula officinalis, calendula (or calendula flower) has been used as a medicinal plant for centuries, and thanks to its anti-inflammatory properties, it's also effective when used topically as a calendula cream or calendula oil on acne-prone skin or blemished skin to heal wounds and reduce inflammation. The nourishing benefits of calendula help to plump the surface of your skin to give you tighter, more supple skin. In the long term, calendula benefits your skin's collagen and elastin supply. In other words: products with calendula can lead to smoother, more supple, and more nourished skin.
Courtesy of Korean Skincare Brand - Nacific
Try the Nacific Real Floral Calendula Essence as it contains the highly-soothing calendula extract + tea tree extract which is the perfect combo for inflammed, acne-prone skin. Its fast-absorbing, gel-textured formula is especially great to use on the skin during summer. Couple it with the Nacific Real Floral Toner Calendula to prep your skin for moisturizing steps afterwards. This calendula toner helps improve skin irritation and heal wounds.
---
Used for centuries as a means to heal wounds, bamboo also acts as a humectant by drawing moisture to the skin. This acne-soothing ingredient is rich in natural silica and methanol and works great as a healing agent as it packs a one-two punch by building collagen deep within the cell and by holding moisture on the surface of the skin. Bamboo is also a powerful antioxidant that provides anti-inflammatory and antibacterial properties on blemished skin, especially after a break-out.
Courtesy of Korean Skincare Brand - Haruharu WONDER
The heat and humidity of summer can cause skin inflammation and flare-ups more often than you think. And sometimes our skin can use a bit of cooling with the help of a face mist like the Haruharu WONDER Black Bamboo Mist. Infused with skin-benefiting, antioxidant-rich bamboo, this hydrating face mist offers deep nourishment and cooling hydration to exhausted skin. Its 95% natural formula also includes skin-regenerating beta-glucan that will leave your skin firmer and smoother, especially for those with easily irritated skin who want an immediate dose of healing moisture.
---
Niacinamide is a form of vitamin B-3 that helps your skin grow and form a healthy ceramide barrier. Hailed as a powerhouse ingredient that serves a wide range of skin benefits, niacinamide is most known for its treatment for wrinkles and acne scars. It helps minimize redness and inflammation for acne-prone skin while regulate sebum production for oily skin.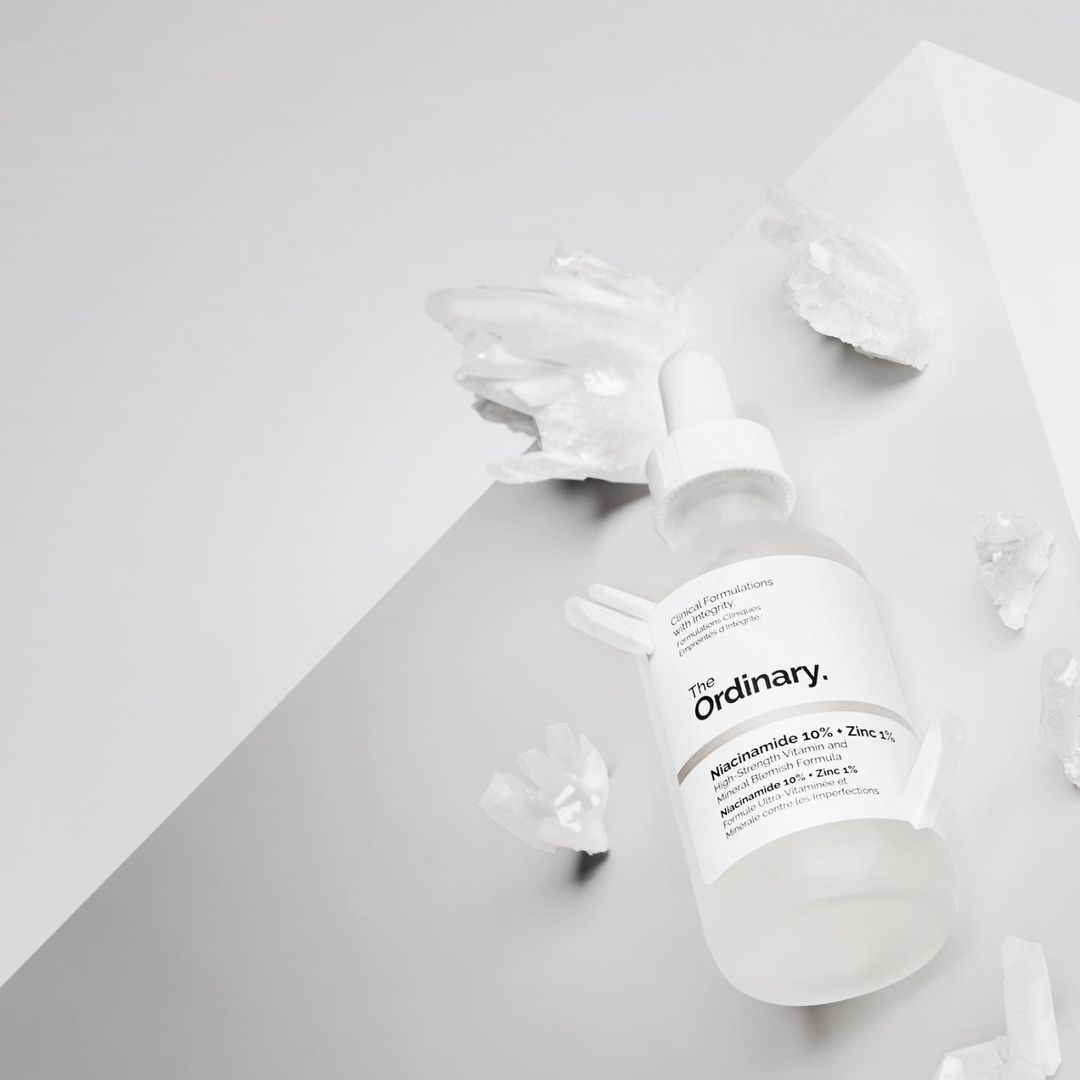 Courtesy of Korean Skincare Brand - The Ordinary
The Ordinary Niacinamide 10% + Zinc 1% continues to be well-loved by many skincare fanatics, and for good reason. The formula offers many benefits for those with blemish-prone skin. This vitamin and mineral rich formula smooths textural irregularities, mattifies the skin, and minimizes oils in a gentle yet effective way. So if you're looking for something to "smooth things over" for your skin and de-congest your pores, try this booster in your daily routine.
The BEAUTY OF JOSEON Glow Serum is also highly nourishing for stress-worn skin, and helps treat skin inflammation like acne. ICYMI, propolis is naturally antiseptic and anti-inflammatory which helps soothe acne-prone skin and brighten dark spots. This cult-favorite Korean serum is also enriched with 2% niacinamide which helps restore and revive your lackluster complexion with a renewed glow.
---
From Centella Asiatica to Niacinamide, give your acne skin a clean break and treat it right with the best anti-inflammatory ingredients to refine your summer skincare recipe! Follow us on Instagram and Facebook to get more instant product updates and skincare tips!