First things first, not all acne is the same. There are so many factors — genetics, environment, hormones, just to name a few — that can lead to different types of acne breakouts which require different ingredients and solutions. From blackheads, whiteheads to papules, there are inflammatory and non-inflammatory acne that commonly appear on the face. So before you decide to jump the gun and pop them (tempting, I know), you should first learn to identify what type of acne you're dealing with and, from there, you can determine what kinds of ingredients and products will work best to put you ahead of the clear-skin curve. So keep scrolling to find yourself the best acne-fighting formulas.
---
1. Blackheads
So many people struggle with blackheads because they are hard to get rid of but what are they exactly? Basically, blackheads are blocked pores. They occur when a pore is clogged by a mix of oil, sebum, and dead skin cells. So imagine you have a pore where the top stays open while the rest of it is clogged. That's why blackhead is considered an open comedone (a scientific term for an acne lesion). When the dead skin cells pile up, the exposure to air will cause them to oxidize and turn black as we see on the surface of the skin.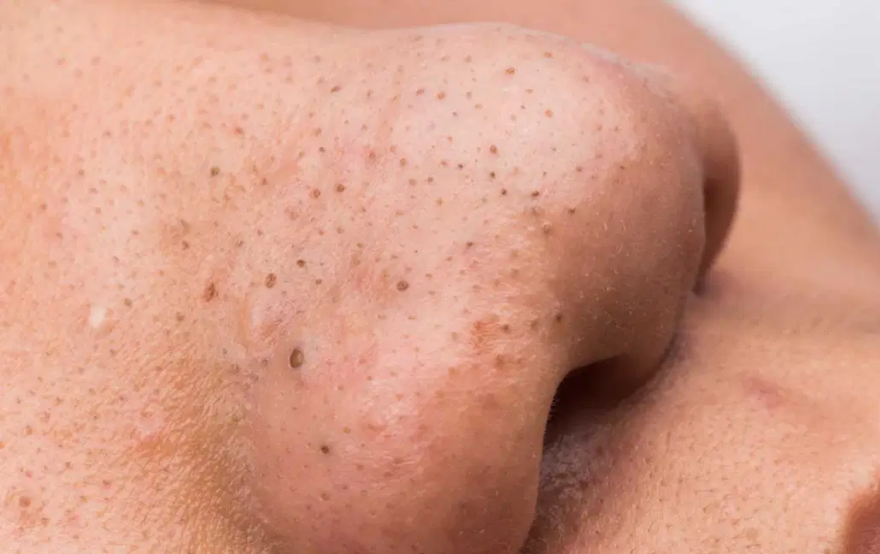 How to Handle It: Exfoliation is a step you just cannot skip. For mild blackheads, your go-to ingredient should be salicylic acid. According to dermatologist, this BHA helps remove excess oil and exfoliate the cells from the surface of the skin. Try a gentle face scrub with salicylic acid which combines physical exfoliation from the scrub with chemical exfoliation from the salicylic acid to double up the exfoliating power to keep your pores clear. If face scrub is too harsh for your sensitive skin, you can also swap in a salicylic acid face cleanser for your daily skincare routine.
COSRX - Salicylic Acid Daily Gentle Cleanser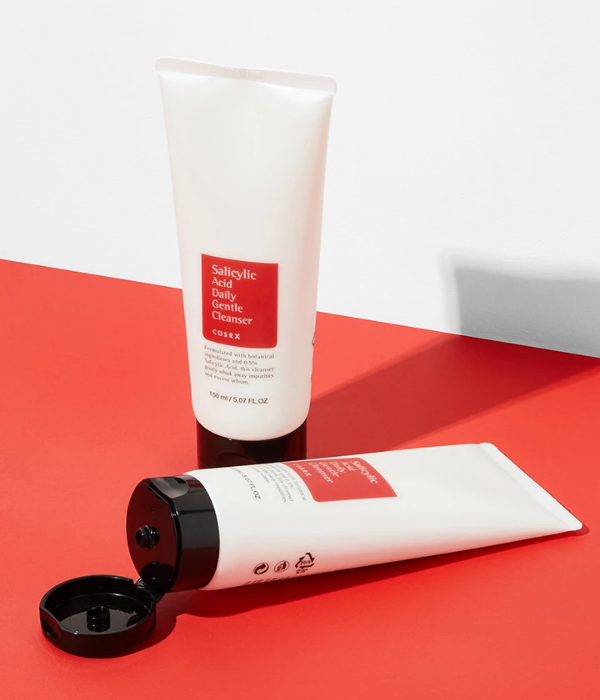 Courtesy of Korean Skincare Brand - COSRX
Switch up your skincare routine with the COSRX Salicylic Acid Daily Gentle Cleanser to complete your double cleansing step. This salicylic acid facial cleanser helps get rid of blackheads by gently removing impurities and excess sebum while fighting acnes and blemishes, leaving skin soft and smooth without the stripping feeling. You can count on the BHA-infused formula to help dissolve oil away and provide a fresh finish to your skin after double-cleansing.
---
2. Whiteheads
Yes, it's those clogged pores again. But unlike blackheads, whiteheads are closed comedones where the top of the pore closes up and traps the oil beneath it. When the oil mingles with grime and bacteria, it causes inflammation and looks like a small bump protruding from the skin.
How to Handle It: The best acne treatment for whiteheads is salicylic acid and glycolic acid. According to dermatologist, these chemical exfoliants help remove dead skin cells and clarify clogged pores to prevent comedonal acne. For a powerful whitehead-fighting treatment, you can try the COSRX AHA 7 Whitehead Power Liquid to help you restore a whitehead-free complexion.
COSRX - AHA 7 Whitehead Power Liquid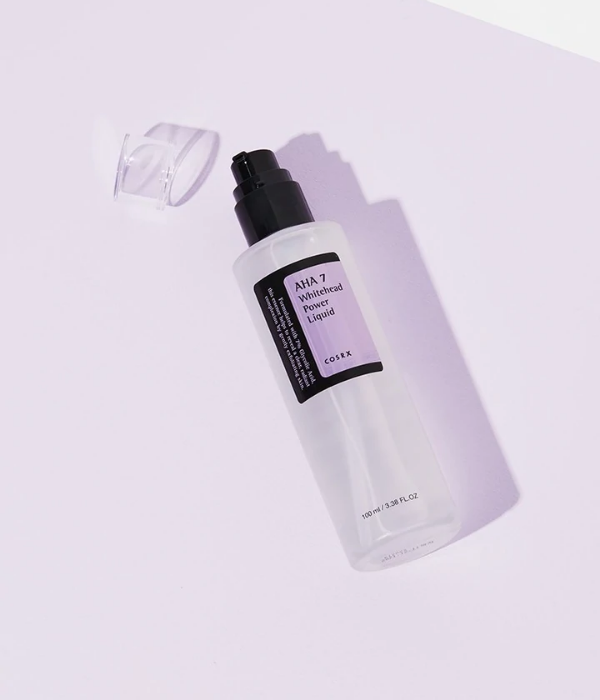 Courtesy of Korean Skincare Brand - COSRX
Formulated with 7% glycolic acid (AHA), the COSRX AHA 7 Whitehead Power Liquid is a powerful toner that not only preps your skin for better absorption but also helps exfoliate the skin to reveal a radiant even-toned complexion. The AHA-packed formula helps brightens dull, uneven skin by enabling faster cell turnover and gently melting dead skin cells on the outer layer of skin - not to mention with Apple fruit water to maximize exfoliating and brightening benefits without any irritation.
---
3. Papules
These are a type of inflammatory acne that occurs when the walls surrounding your pores break down from severe inflammation. The primary causes of papules include bacteria, excess serbum, and hormal changes. You can see patches of small, red zits that don't come to a head and are tender to the touch.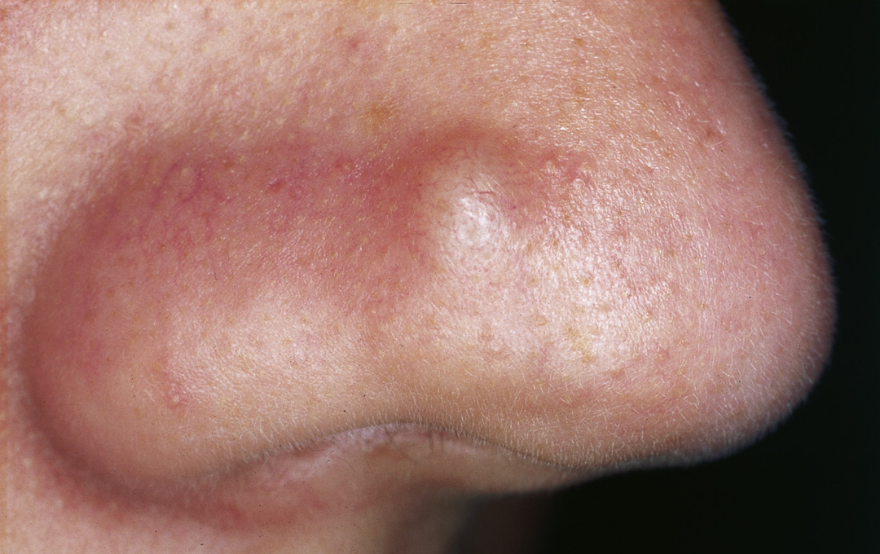 How to Handle It: The best over-the-counter acne treatment for papules is products with benzoyl peroxide, niacinamide, and salicylic acid. Benzoyl peroxide, on one hand, is known to kill acne-causing bacteria and reduce inflammation while salicylic acid, on the other, is good for treating clogged pores. For severly inflamed papules, topical skincare products with niacinamide can protect them from environmental stresses, such as sunlight, pollution, and toxins, and improve their skin texture in the long run.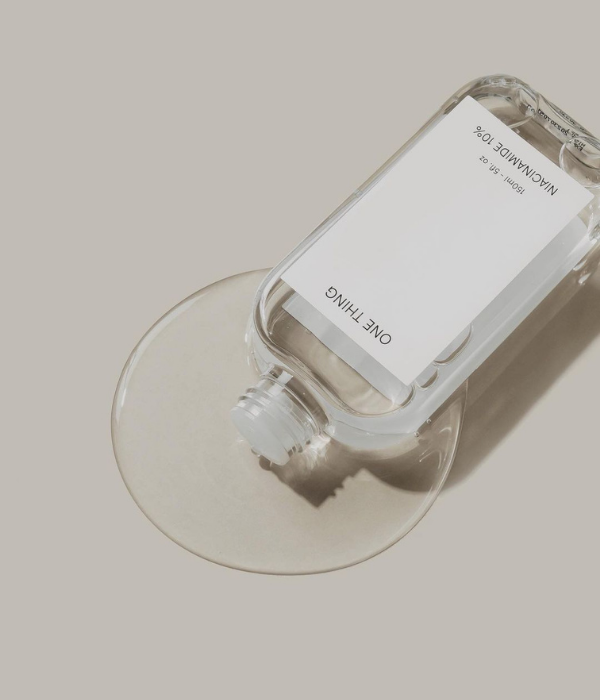 Courtesy of Korean Skincare Brand - ONE THING
The ONE THING Niacinamide 10% helps balance the sebum production of your skin and soothe breakout-prone skin while doing god's work for your skin barrier. This niacinamide toner is your fast-track ticket to restoring smooth, clear skin, thanks to its potent niacinamide concentration that helps brighten and even out dull skin tone while improving your oily skin.
---
4. Pustules
Pustules, the angriest-looking one in the inflammatory acne family. Among the different types of acne, pustules are filled with — you guessed it — pus, and are caused by bacterial inflammation. They look like those red, ready-to-pop pimples that make you want to squeeze them (but don't!). As tempting as they may look, they're very likely to scar if you go the DIY route.
How to Handle It: Your best bet for treating pustules is to stock up on topical skincare products with tea tree and benzoyl peroxide, which kills the bacteria like a pro. The best acne treatment for pustules is to add spot treatment as the last step of your skincare routine. Consider a spot treating serum your skin-saver, like the Axis-Y Spot The Difference Blemish Treatment.
Axis-Y - Spot The Difference Blemish Treatment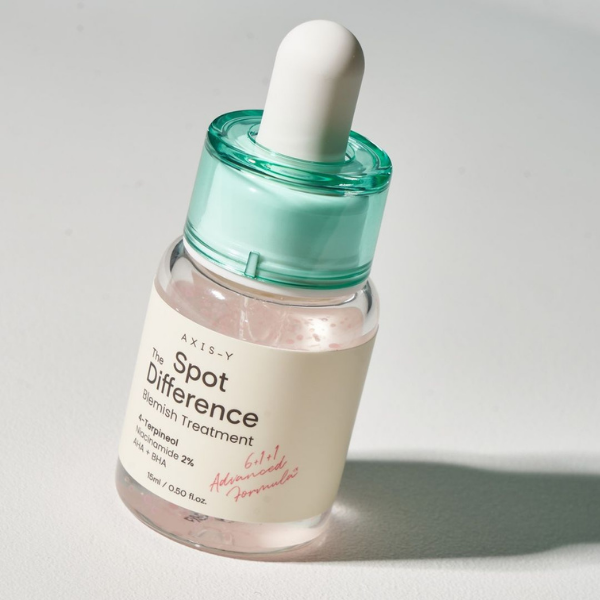 Courtesy of Korean Skincare Brand - Axis-Y
Formulated for acne-prone, oily and sensitive skin, the Axis-Y Spot The Difference Blemish Treatment is loaded with 6 powerful ingredients including tea tree extract to help dry out pustules, blemishes and breakouts, as well as soothe and reduce irritation with green tea extract, providing effective relief with the light gel texture. It is also infused with hydrating Ceramide capsules to help restore the skin barrier and repair damaged skin.
---
Now that you get the low-down of all the different types of acne, it's time to stock up on the best acne treatment for your skin condition and switch up your routine! Follow us on Instagram and Facebook to get more instant product updates and skincare tips!