After testing out some eclectic styles trending last season in 2019, I tend to pare down and get back to the basics in the very beginning of 2020. Wild animal prints, striking neon shades and chic leather counterparts (you name it) still stand by for those special moments when attention is much needed; but basics always make up the majority of my wardrobe to make my life easier when I need to rush in the morning or just to walk a few blocks to get some errands done.
Who says you can't be a trend-setter just wearing everyday basics? Keep scrolling to see which four fashion items I'll be adding to my wardrobe this season to step up my basics styling game.
---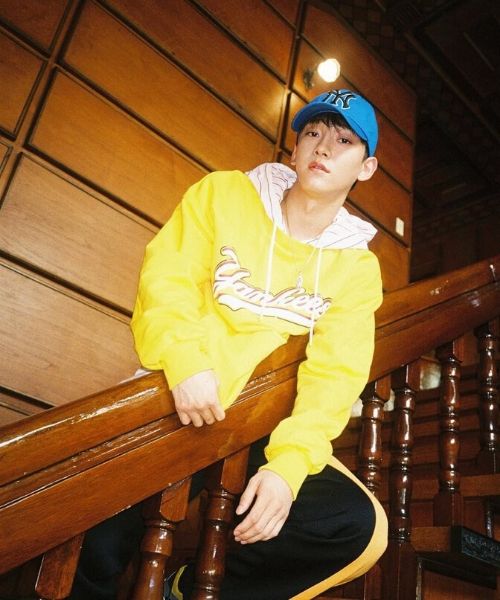 Lookbook Inspo
Chen @ EXO
Being a homebody at heart, I prefer T-shirts over shirts and hoodies over blouses (I mean, who doesn't?).
The hygge living style, originated in Danish and Norway for their cozy and comfy lifestyle, is what everyone has been talking about and I love putting this state of mind into my everyday style.
Personally, basic loungewear like a statement hoodie is all I need for that lazy-chic "boyfriend" style, demonstrated by EXO's Chen with his charming "boyfriend" appeal. Go for one size bigger if you want to look extra cute and cozy.
Stylevana's Hot Pick: Hoodies
---
Lookbook Inspo
Jennie @ Blackpink
Of course, I cannot miss knitwear for the sweater weather. Who can resist the cozy feeling of snuggling in a sweater on those breezy, crisp days?
Go for a cozy cropped knit cardigan, like the one Blackpink's Jennie is rocking in her casual-luxe ensemble. While a crochet knit cardigan is perfect for layering atop a long sleeve on warmer days, a curve-hugging sweater will help you amplify your feminine figure for a date-night attire.
You can also try a long open cardigan every once in a while because it makes a great companion for a morning coffee run.
Stylevana's Hot Pick: Classic Knitwear
---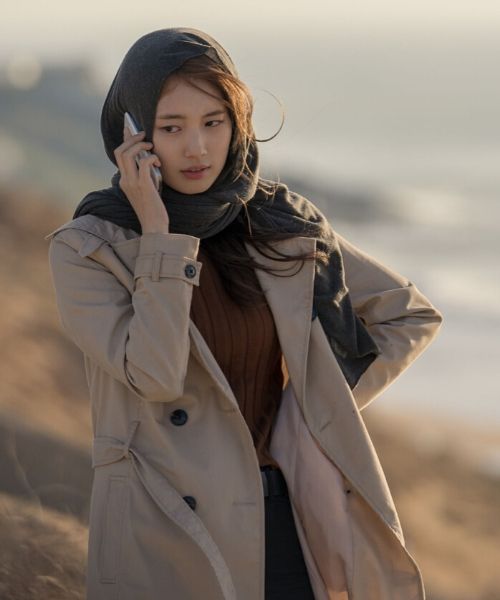 Lookbook Inspo
Bae Suzy in "Vagabond"
Yes, slouchy silhouettes are still going strong for 2020, like a loose-fit trench coat that Suzy is wearing in the hit Korean drama "Vagabond." It still works great for a preppy, work-appropriate companion so don't you banish them to the dark corner of your wardrobe yet.
I am also throwing some of the other loose-fit outer-pieces into the mix for nonchalant, casual styling. A relaxed-fit denim jacket will match well with a T-shirt and skinny pants; a fuzzy fleece jacket will be just in time for the chilly days; a long coat cinched in with a sash belt will create the contrasting proportions.
Stylevana's Hot Pick: Loose-fit Outerwear
---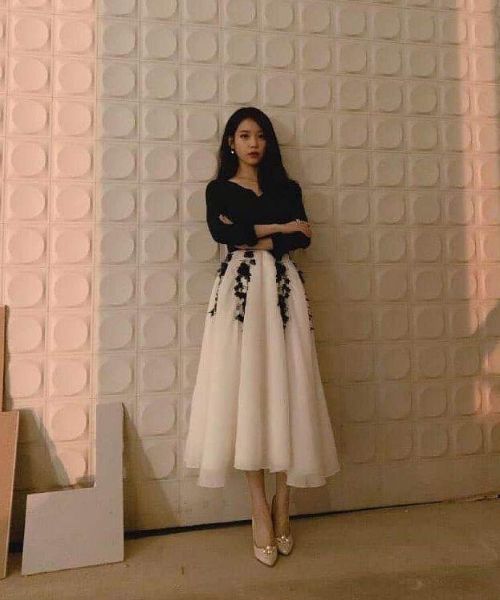 Lookbook Inspo
IU in "Hotel Del Luna"
The midi skirts are my new favorite to replace my boring jeans and skinny pants collection. If you are fashion-savvy enough, you will notice the pleated skirts have reigned supreme since last season and they are not going anywhere this 2020.
Inspired by IU's ultra-feminine style in Korean drama "Hotel Del Luna", I am now obsessed with ruffle midi skirts. It boasts a flowy silhouette that moves elegantly as I walk (and how they hide the fact that I haven't been to the gym at all this winter.) A corduroy one adds dimensions to your outfits with its unique texture; a check plaid one adds a little preppy vibe to your look; a plain one makes a perfect companion to any patterned counterparts.
Stylevana's Hot Pick: Midi Skirts
---
If you have browsed through what styles I am favoring this 2020, then now you should know how versatile these wardrobe basics can be when it comes to everyday casual edits or even trend-setting looks.
Whenever you feel lazy or unsure of what to wear, don't panic. Just play around with these basics to get the look you want, or find inspirations in these top fashion trends. Explore more styling options when our Fashion Clearance Sale is still on (use coupon code SVFASHION for 30% OFF) to save a few more bucks now!