South Korea's tourism scene has always focused on cuisine, culture, and sightseeing, but in recent years it's become a destination hotspot for beauty treatments. People from all over the world flock to Korea to enjoy facials and massages, steams and plunge pools, all in the name of unwinding and investing in quality "me" time.
If travel is not in your plans for the near future, we don't want you to miss out on getting pampered. Join us in creating a Korean skincare spa in your own home, with the must-try treatments for hair, body and face that reinvigorate you from head to toe and bring you full body relaxation. Below we breakdown the necessary products and tools to use for treatments you can perform comfortably and conveniently, saving you the hassle and strain of traveling. Keep scrolling to embark on your much-needed respite.
---
Body Scrub
Begin your pamper sesh in the shower with the Logically, Skin Aroma Body Scrub Shower. Made with a Vitamin Complex to brighten the skin and Glutathione to prevent signs of aging, this body scrub uses a trio of Walnut powder, Grape seed powder and Cellulose to exfoliate dead skin cells from the skin's surface, rejuvenating and refreshing the body. It's gentle enough to be used daily without causing irritation, as Hyaluronic Acid and Niacinamide keep the skin hydrated and balanced.
---
Hair and Scalp Refresh
Haven't tried out a head massage yet? They're great for easing tension and stress from the head and neck, which tends to accumulate as we work away at our busy schedules. A head massage can help you relax, stay grounded, and become more focused - it helps to pamper the physical as well as the mental. Furthermore, they can aid hair growth by increasing blood circulation and stimulating the hair follicles to support thicker strands.
Start by applying droplets of the Ryo Hair Jayangyunmo 9EX Hair Loss Expert Care Scalp Massage Essence to a clean, damp scalp. This hair and scalp treatment is loaded with Ginseng EX to treat a whopping 9 concerns, including hair elasticity, shine, and scalp nourishment. With the MissLady Scalp Massage and Cleansing Brush, massage the scalp in circular motions with a pressure that feels comfortable for you. Close your eyes and take deep breaths to enjoy the moment, inhaling the calming aroma of herbs, chamomile, and amber.
---
Body Massage
For full body relaxation, we're incorporating tools to take the relaxation effects of body massage up a notch. Using a tool can intensify the results of body sculpting, muscle pain relief, and cellulite reduction, amongst other benefits. The ReFa Body Caxa is designed to emulate the techniques of a professional esthetician, the Y-shape mimicking 2 thumbs that push and press into the skin. Use it alongside the SKINFOOD Grape Seed Oil Body Coating Oil, a nourishing body oil that wraps the skin in intensive moisture sans stickiness. Remember to apply your oil first before beginning your massage, in order to avoid harsh tugging on your skin.
---
Toning Facial
LDM, aka Local Dynamic Micro Ultrasound, is a treatment Korean spas offer for facial toning and revitalization. This consists of a high-frequency sound wave device that delivers micro ultrasound waves to the skin for stimulating collagen and elastin production, resulting in a lifted and firm complexion. It's recommended for anyone looking to enhance skin elasticity, smooth out fine lines, or bring back skin plumpness.
You might not be able to fit an industrial-sized machine into your home, but the JUJY 24K Rejuvenating and Firming RF Device offers spa-quality results with convenience and portability. This tool performs MRF radio frequency, SEMS microcurrents and HFIP composite electrical pulse treatments on the skin to recreate the effects of LDM, encouraging a youthful glowiness to your face. Pair it with the ma:nyo Real Aloe Soothing Gel to facilitate the treatments and get the most out of your facials.
---
Multimasking
Different skin concerns require different treatments, which is why multimasking is the perfect compromise. Targeted application of a mask ensures your skin receives the proper attention and nourishment it requires while maintaining skin balance. The Isntree Real Mugwort Clay Mask combines Mugwwort extract and 6 types of Clay to detox an oily and congested T-zone. The former soothes irritated skin and the latter absorbs excess sebum and impurities; together they help reduce breakouts and refine skin texture. For dry and dull cheeks, the I'm From Rice Mask harnesses the abilities of Rice extract to power up skin glow and translucence.
---
Skin Restoration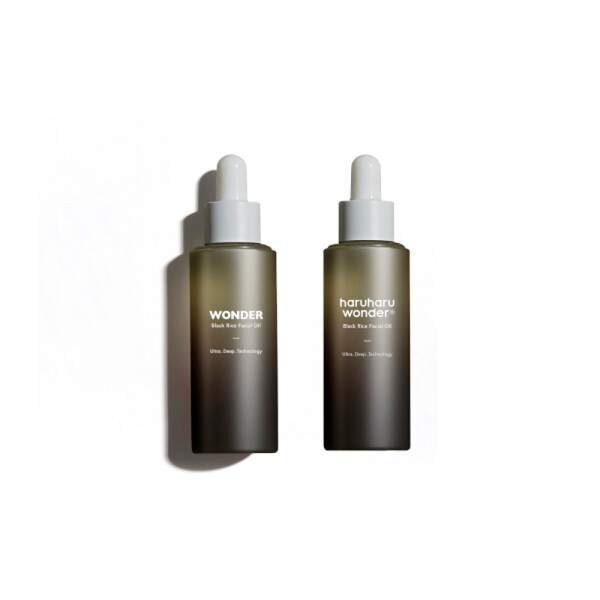 Seal all the benefits of your facial treatments into the skin with the Haruharu WONDER Black Rice Facial Oil. Lightweight and non-greasy, it's fortified with 45% Rice Bran oil, a potent source of antioxidants, and more botanical oils to protect and perk up the skin. 2-3 drops on the skin provides rich moisture and enhances long-term moisture retention. For a bonus massage, use sweeping motions to sculpt the jawline and cheekbones, around the eyes, and from the base of the neck moving upwards.
---
Take the time to pamper yourself with these treatments - you definitely deserve it! Make sure you're following us on Instagram and Facebook, as well as keeping an eye on the VANA Blog, so you receive all the latest news, promos and information!