When we talk about the epitome of Korean beauty, what is the first thing that comes to your mind? To me, it's the beloved K-beauty brand Sulwhasoo. Celebrating 50+ years of Korean beauty founded on a love for ginseng, Sulwhasoo continues to captivate the world with its holistic beauty that transcends eras and places. That's why, being the luxurious Korean skincare and beauty brand as it is today, Sulwhasoo has won the hearts of both East and West, and made Song Hye-kyo (who starred in the famous K-drama Descendants of the Sun) their main muse. Despite being in her late 30s, Song Hye-kyo still has the skin of a 20-year-old that has everyone asking the very question: What's her age-proof skin care secret? Well, scroll down and find out her best Sulwhasoo skin care essentials!
---
Song Hye-kyo's Spring Skin Pick
Sulwhasoo's Bloomstay Vitalizing Collection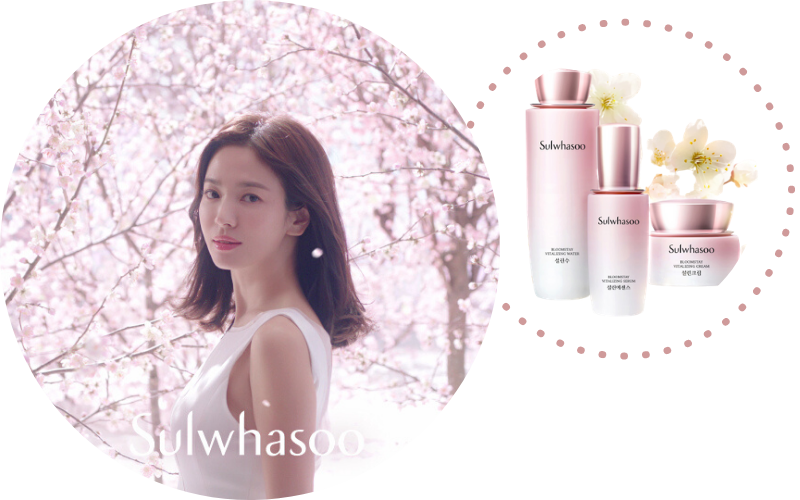 Alright my spring beauties, time to let your skin blossom with confidence like Song Hye-kyo's radiant skin. For this spring, Sulwhasoo has just released its Bloomstay Vitalizing Collection to help revamp and refresh your beauty ritual with a seasonal upgrade. This skin-reviving collection from Sulwhasoo features the dreamiest line-up any lady could ask for, from skin-quenching toner to eye care packed with antioxidant-rich plum blossom. Want your skin to indulge in its spring-time glory like Song Hye-kyo's youthful complexion? Add these Stylevana top-rated picks to your spring routine!
Recommended For You
---
Song Hye-kyo's Glowy Skin Pick
Sulwhasoo's First Care Activating Collection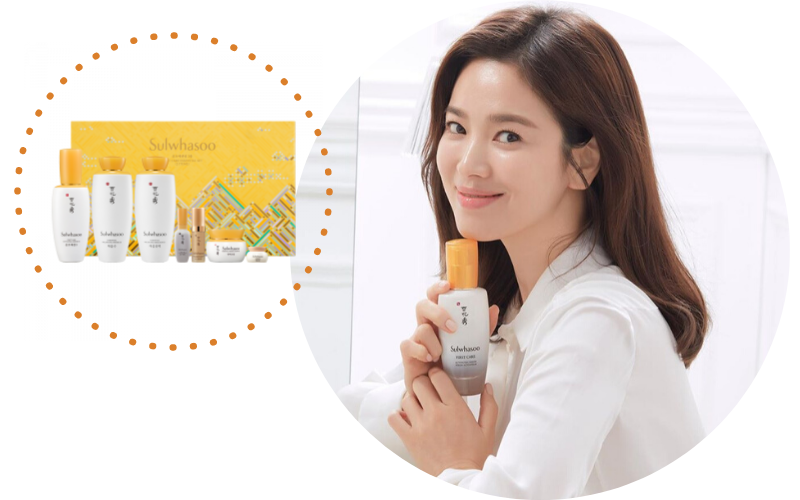 A timeless top-shelf staple for your K-beauty routine, Sulwhasoo's First Care Activating Collection will always remain a coveted cult classic to K-beauty addicts like us. If you want to achieve K-beauty-level complexion perfection like Song Hye-hyo's oh-so-enviable smooth, glowy skin, this top-rated line-up from Sulwhasoo is definitely the one to do the job for you. Featuring Korea's best-selling formula JAUM Balancing Complex™ with a mix of 5 Korean herbs and antioxidants, Sulwhasoo's First Care collection is designed to be the perfect boost for your skin with deep-drenching ingredients that will restore a youthful glow to your skin.
Recommended For You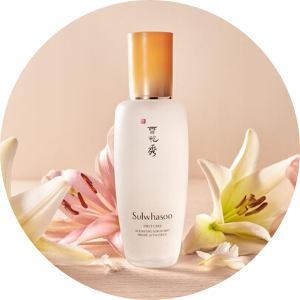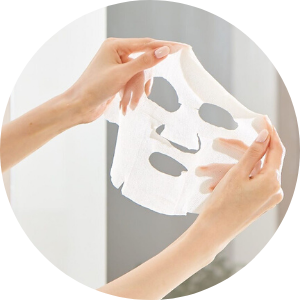 ---
Song Hye-kyo's Age-Proof Skin Pick
Sulwhasoo's Timetreasure Invigorating Collection
Song Hye-kyo's ageless skin is the vivid proof that you can be a timeless beauty if you invest in the right skin care products. That's why Sulwhasoo's Timetreasure Invigorating Collection has now become every woman's ultimate solution to achieving a wrinkle-free, younger looking complexion. Featuring antioxidant-rich formula for mature skin, this skin-revitalizing skin care line-up from Sulwhasoo helps you refine and soften your skin with ample moisture and unique pine-based nutrients.
Recommended For You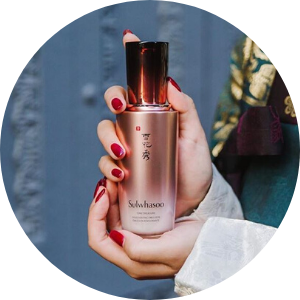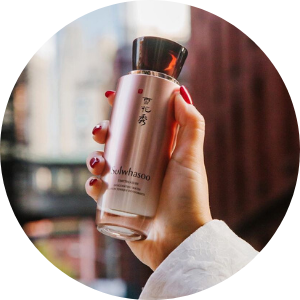 ---
Now that you know all about Song Hye-kyo's Sulwhasoo skin care recipe , it's time to get your hands on some best-selling Sulwhasoo skin care sets like Sulwhasoo's Basic Kit or the Essential Skin Care Set. If you're a true Sulwhasoo lover, check out the complete Sulwhasoo collection and shop at 10% OFF on ALL items now!
Explore more about Sulwhasoo and check out this Stylevana Youtube video to see a full unboxing reveal for Sulwhasoo's coveted Essential Skincare Set!