Korean skincare products have reigned over the beauty market with its innovative formulas and striking packaging. One of the things we love about a K-beauty routine is how it brings out our skin's natural radiance with simple, non-hefty products. Stylevana is happy to team up with everyone's favorite Youtube skincare guru James Welsh, who's kind enough to share his complete 7-step K-beauty routine with a handful of his beauty favorites. Want to kickstart your K-beauty journey? Scroll down and learn all about it!
---
James' K-Beauty Pick
THANK YOU FARMER - Back To Iceland Cleansing Foam
Key Ingredients
Icelandic Moss, Wintergreen Leaf Extract, Witch Hazel, Peppermint, Glycerin
Who doesn't like to start their day feeling brand new? Learn from James' K-beauty routine where he started off with a purifying cleanser THANK YOU FARMER's Back To Iceland Cleansing Foam to refresh his face for the day. Perfect for all skin types (and especially those who have dry and stressed skin), this cleansing foam is bursting with soothing and anti-inflammatory botanical nutrients (Iceland Moss, Witch Hazel, and Wintergreen) to calm your inflamed skin while keeping it moisturized with a thorough cleanse.
---
James' K-Beauty Pick
make p:rem - Mild Soothing Pads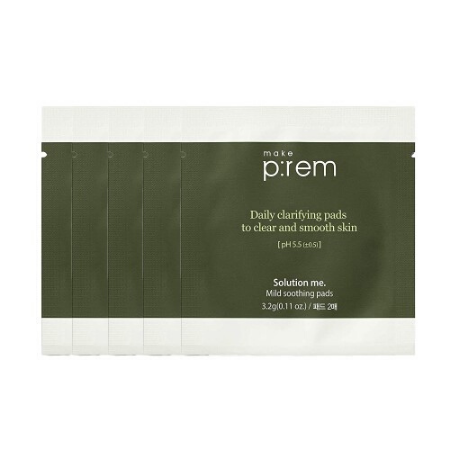 Key Ingredients
Salicylic Acids (AHA), Centella Asiatica Extract, Glycerin
Chemical exfoliation right after cleansing is the most effective way to renew your lackluster skin with a more luminous glow. And like James said, consistent exfoliation in the form of an exfoliating pad is definitely vital towards permanent glow, which is what we're going for. That's why, for this K-beauty step, he picked make p:rem's Mild Soothing Pads as his go-to skin-mate (which he also suggested to use 2-3 times a week). The star ingredients include natural Salicylic Acids (AHA) and Centella Asiatica Extract, which help soothe, protect, and manage acne-prone, oily skin. Gentle exfoliating pads like this will also cause less aggression to your skin compared to physical exfoliation, so make p:rem's Mild Soothing Pads are definitely a good, easy addition to a minimalist K-beauty skin care routine like ths.
---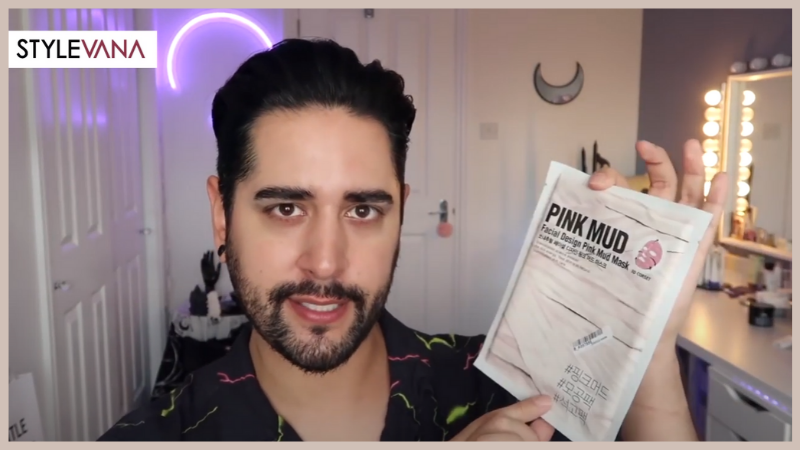 James' K-Beauty Pick
So Natural - Facial Design Pink Mud Mask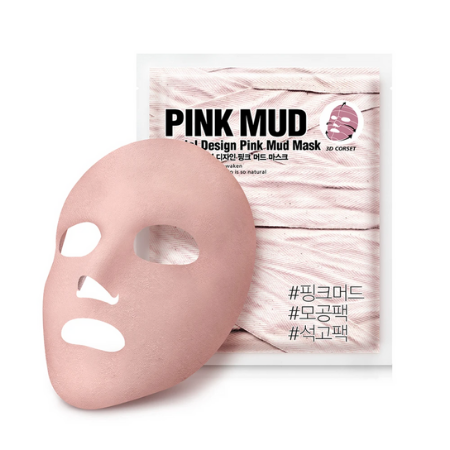 Key Ingredients
Volcanic Ash, Camellia Sinensis Leaf Extract, Rice Bran Extract, Portulaca Oleracea Extract
One good thing about clay masks is that they will absorb the excess oil without drying out your skin, which is always our goal for glowy-looking skin. James' advice is: on the days where your skin is looking extra oily, go for a sheet clay mask like So Natural's Facial Design Pink Mud Mask for some last-minute TLC. This sheet clay mask from So Natural is like a typical clay mask, just minus the hassle of you smearing the ingredients all over the face. It's super skin-fitting and the volcanic ash formula does an amazing job of detoxifying your skin to leave it clean and supple.
---
James' K-Beauty Pick
Benton - Snail Bee High Content Skin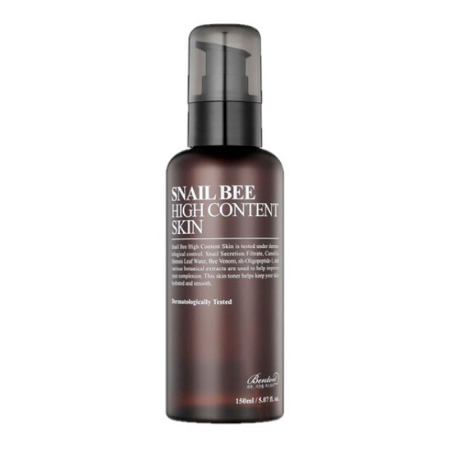 Key Ingredients
Snail Secretion Filtrate, Niacinamide, Glycerin, Aloe Leaf Extract, Allantoin
It's not a complete K-beauty skin care routine without a good, luscious toner to spoil your skin with. And the reason why Benton's Snail Bee High Content Skin has become one of James' trusted favorites is that it has all the fancy ingredients that help achieve the dewy plump skin complexion that we ask for. This clean beauty brand excludes harmful ingredients and only invests in fundamentally skin-loving ingredients for your skin. Niacinamide, for one, is a water-soluble vitamin that works wonders to minimize your enlarged pores and brings a more even complexion to your face. Snail Mucin is another star ingredient you'll love in this K-beauty toner as it protects, soothes, and age-proofs your skin really well.
---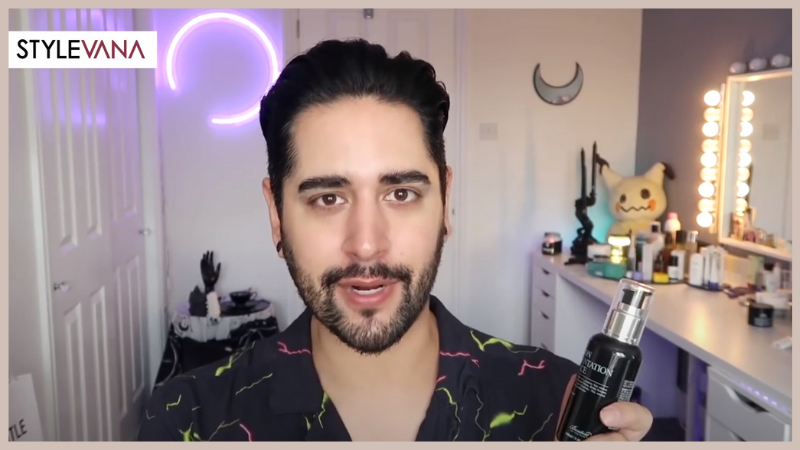 James' K-Beauty Pick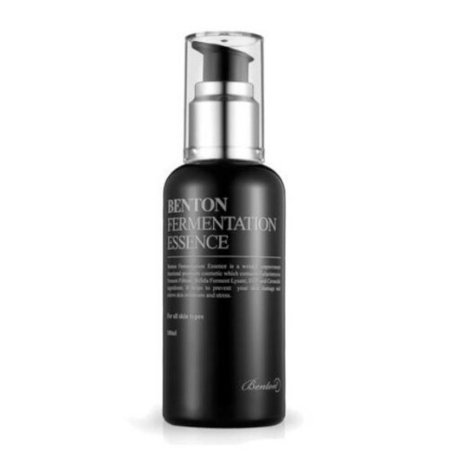 Key Ingredients
Galactomyces Ferment Filtrate, Glycerin, Ceramide, Aloe Leaf Extract, Adenosine
The truth about a full-course K-beauty skin care routine is that you can never miss the small steps. That's why essence is such a crucial step because, like James said, it makes such a big difference for your skin in the long run once you start to use it as part of your K-beauty skin care routine. Continuing with Benton's recipe, James picked the brand's Fermentation Essence as one of his all-time-favorites. This Benton essence is enriched with premium ingredients like Galactomyces Ferment Filtrate, which has the ability to supercharge your skin with ample nutritions to make you look more refined and youthful, thanks to its antioxidant and anti-aging properties. So if you're looking for an essence that can fix your existing fine lines and wrinkles, this one is your game-changer.
---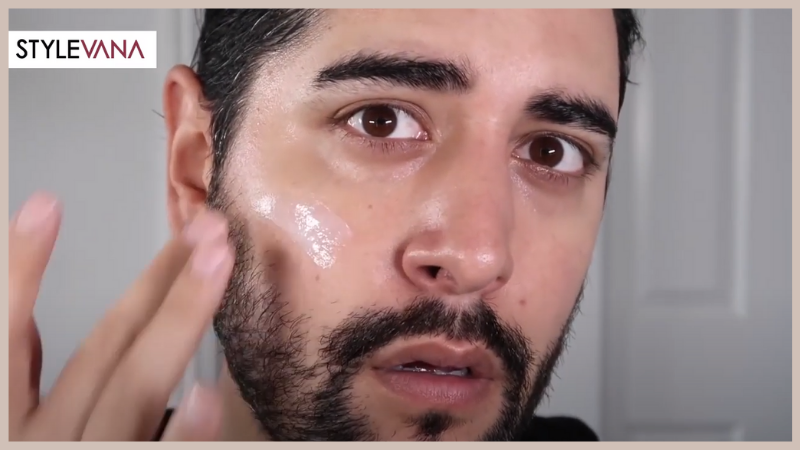 James' K-Beauty Pick
Benton - Snail Bee High Content Lotion
Key Ingredients
Snail Secretion Filtrate, Niacinamide, Glycerin, Hyaluronate, Jojoba Seed Oil
The last thing we want is for people to mistake our glowy-ness for oiliness when it comes to our summer skin. Hire a water-based moisturizer with a gel-type texture in your K-beauty skin care routine if your skin tends to get oily on the hotter days. For his K-beauty skin care routine, James is triple-teaming his previous Benton essentials with this Snail Bee High Content Lotion to really drive the nutrients home for that glowy complexion. This K-beauty lotion has the perfect consistency that you can easily wear sunscreen over (which you'll see in the next step). It's slightly heavier than a normal moisturizer but is still very easy to glide and smooth over your plump skin. Again, the skin-loving combo of snail mucin + niaminicide can also be found in this Benton lotion so your skin is well-nourished all day long.
---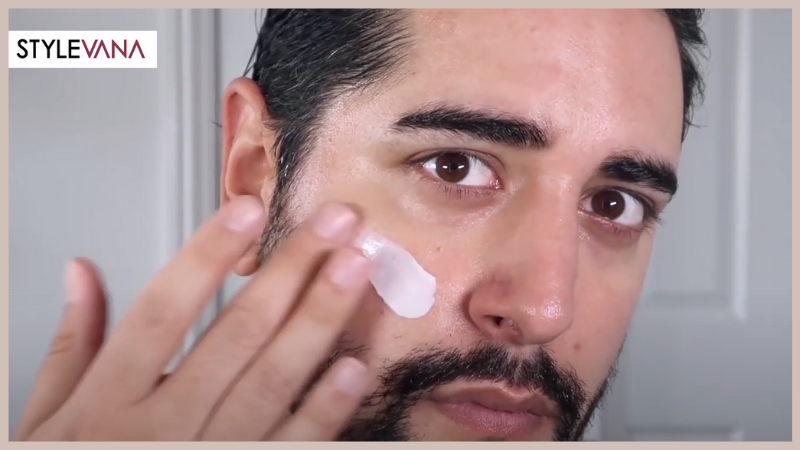 James' K-Beauty Pick
THANK YOU FARMER - Sun Project Light Sun Essence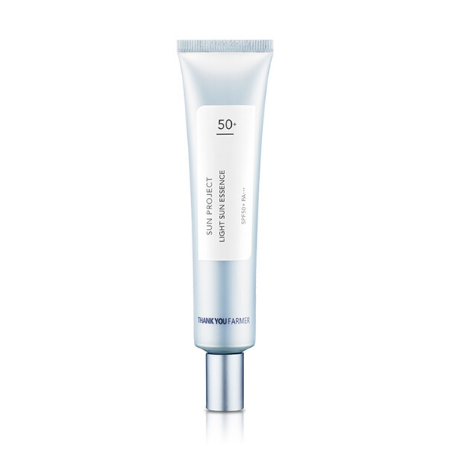 Key Ingredients
Phyto-Oligo, Hollyhock Extract, Lotus Water, Aloe Leaf Extract
Summer means sun-care season, so of course we can't miss a good sunscreen in our K-beauty skin care routine. We love a lightweight sunscreen that features strong sun protection (like SPF 50+) without clogging up our pores, especially for oily skin during summer. Bring a glowy finish to your skin with THANK YOU FARMER's Sun Project Light Sun Essence, which is highly praised for its airy touch and non-stickiness. It's important to find a sunscreen that works FOR your oily skin, not AGAINST it so hydrating ingredients are a must. That's why this THANK YOU FARMER sunscreen - infused with Phyto-oligo, hollyhock extract, and lotus water - has become James' daily essential. Super comfortable to wear and easy pile on and reapply throughout the day.
---
You don't have to be a K-beauty genius to have glowy dewy skin, just the right skincare products and the right skin care routine (with the right guide, of course) will do. Use code [INF10JAMES] to shop all of James' trusted favorites with 15% OFF on selected brands and 10% OFF sitewide to revamp your whole K-beauty routine now! Watch James' FULL K-beauty routine here if you want to be as K-beauty savvy as he is. Stay glowy and fresh for the summer, my lovelies!