Summer is finally here, and you know what that means — a sweat-proof, sun-safe, gloss-filled beauty routine that will make your summer 2020 the best-looking one ever! This year we're eyeing for all the trending new beauties that deserve a spot on your summer 2020 wishlist. With Marie Claire Korea having just announced the winners of the Smart Beauty Award 2020, we've picked the best trending summer beauty products, aka the buzzworthy K Beauty trendsetters, to transform you into a real summer babe for the sizzling hot season. Keep scrolling to see the FULL checklist!
---
No. 1
9wishes - Hydra Skin Ampule Serum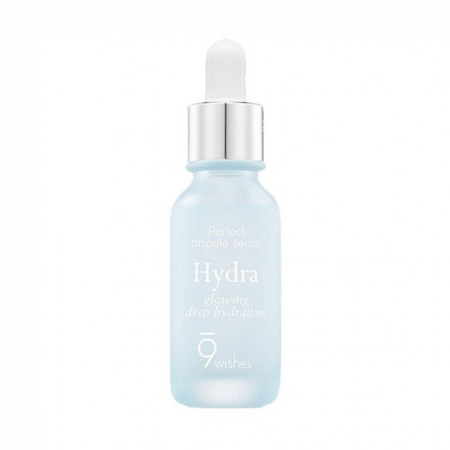 Crowned by Marie Claire Korea as one of the Smart Beauty Award 2020 winners, this 9wishes Hydra Skin Ampule Serum is the best summer beauty product your dry skin ever needs. Packed with coconut water, hyaluronic acid and baobab seed extract, this supercharged K Beauty serum instantly replenishes your dry skin with intense hydration, as well as omega fatty acids for (surprise, surprise) anti-aging benefits too!
---
No. 2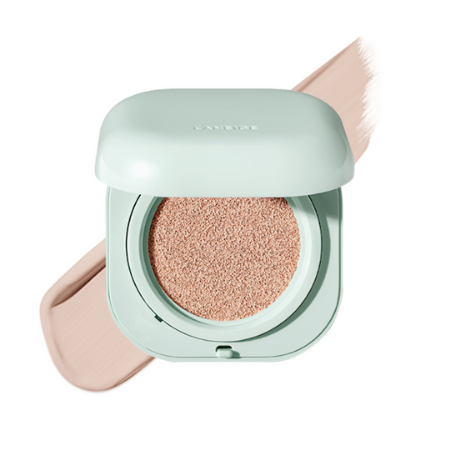 Best Trending Mattifying Cushion for Summer Makeup
Our cult favorite K Beauty brand LANEIGE just launched their all-new Neo Cushion series and we're already eyeing for the matte cushion as our summer essential. The best thing about this buzzworthy summer beauty product is its minty, macaron-mix-pastel aesthetic (love it) in a cube-like casing (basically the size of an airpod case) which makes it extra portable (again, love it). Not to mention its lightweight, mattifying foundation formula with SPF 42 that creates a flawless complexion in one single layer for a shine-free summer.
---
No. 3
Kao - Biore UV Aqua Rich Watery Essence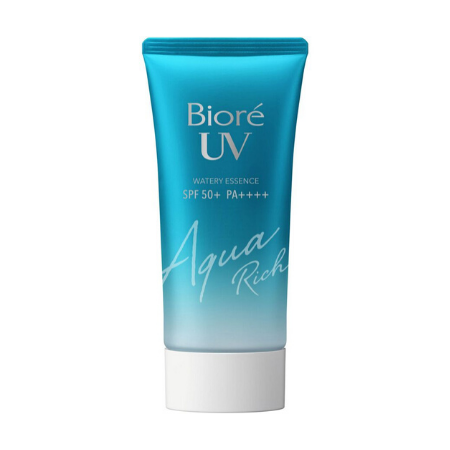 Best Trending Waterproof Sunscreen for Summer
Not only does Kao's Biore UV Aqua Rich Watery Essence keep every inch of your skin protected from the sun — the lightweight, buildable texture is also a delight to your summer skin that you might actually look forward to reapplying it. And you'll definitely want to, thanks to its protective and moisturizing combination of SPF 50 and a special mixture of hyaluronic acid + citrus essence. This holy grail sunscreen also works perfectly as a makeup base and can stand up to 80 minutes in water.
ALSO READ: Best Sunscreens with High SPF Rating For Summer 2020
---
No. 4
Krave Beauty - Matcha Hemp Hydrating Cleanser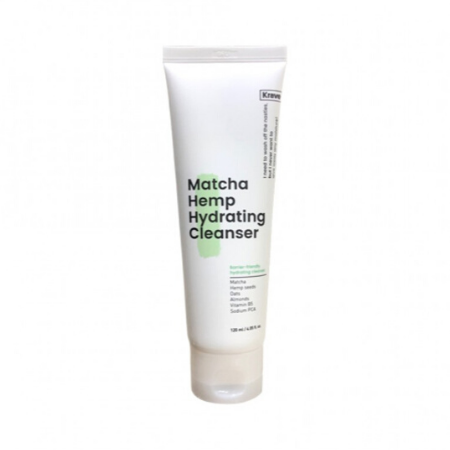 Courtesy of brand - Krave Beauty
Best Trending Summer Hydrating Cleanser
We're loving everything plant-based and clean this summer, and that includes Krave Beauty's Matcha Hemp Hydrating Cleanser. This vegan-friendly, cruelty-free summer beauty product is formulated with matcha and hemp seed oil which are great for relieving inflamed skin conditions and boosting your skin's intake of antioxidants. Plus, we love a cleanser that doesn't overstrip our skin's moisture, so this one is definitely the perfect skincare staple day and night.
---
No. 5
ROVECTIN - Skin Essentials Activating Treatment Lotion
Best Trending Treatment Lotion for Anti-Aging
A few drops of the ROVECTIN's Skin Essentials Activating Treatment Lotion provide a hefty dose of hyaluronic acid, turning lackluster skin dewy and pliant – never sticky or greasy. This trending summer beauty product is enriched with a toner + essence solution (a beloved combo in most K Beauty products) that features Rovectin's hydrating Barrier Repair Complex™ to naturally de-puff and age-proof your skin every time you slather it on.
---
No. 6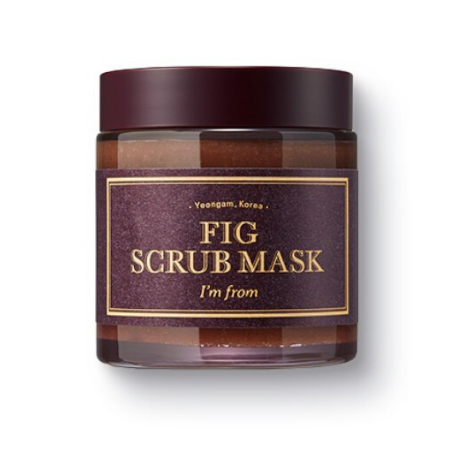 Best Trending Exfoliating Mask for Deep Cleanse
The I'm From Fig Scrub Mask combines the powers of a scrub with fig powder + black sugar to get your summer skin glowing. Freshly launched in April 2020, this I'm From double exfoliator will softly dissolve dead skin cells and remove impurities to decongest your pores and reveal a brighter complexion, which is a huge plus for a summer beauty product targeting oily skin.
ALSO READ: Unboxing Beauty with Stylevana: I'm From NEW Fig Skincare Line Review
---
No. 7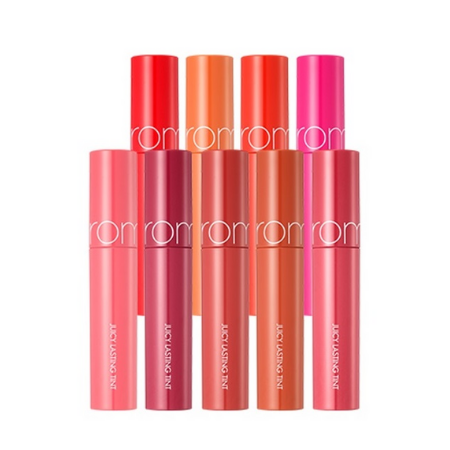 Best Trending Lip Tint for the Perfect Summer Gloss
Go for an extra pop of glossy rouge that your summer complexion needs with Romand's Juicy Lasting Tint. This Romand lip tint collection comes in 9 stunning shades, delivering high-gloss finish in just one swipe. You can definitely expect intense pigmentation and great color payoff that will leave your summer lips plump and shiny.
---
No. 8
Sioris - Time Is Running Out Mist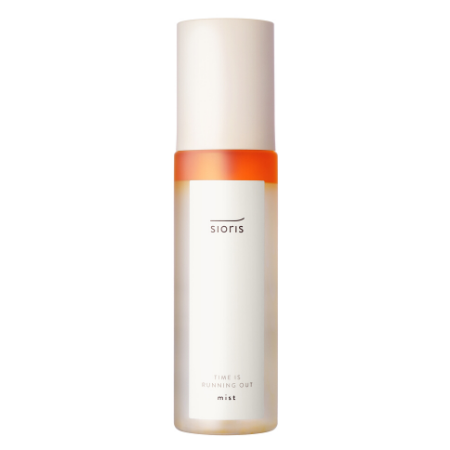 Best Trending Summer Face Mist
Swap this Sioris Time is Running Out Mist in for your morning skin care pick-me-up, since this summer beauty product combines toner, mist and serum to enhance your everyday skincare routine. With 78% organic green plum water for instant hydration, this Sioris skincare product is the perfect hydrating face mist for dry skin type, thanks to its long-lasting nourishment to leave your summer skin refreshed and recharged all day.
ALSO READ: Top 9 Best Selling Face Mists for Your Summer Skin - Editor Reviews
---
No. 9
Mediheal - Teatree Care Solution Essential Mask EX
Best Trending Sheet Mask for Oil Control
Another winner of the Smart Beauty Award 2020 by Marie Claire Korea, K Beauty brand Mediheal creates the Teatree Care Solution Essential Mask EX to be the power player to keep your summer oily skin under control. Packed with tea tree leaf oil, pine needle, and portulaca oleracea extracts, this trending summer beauty product helps to control sebum secretion and soothe irritated skin.
---
No. 10
Etude House - Soon Jung 2x Barrier Intensive Cream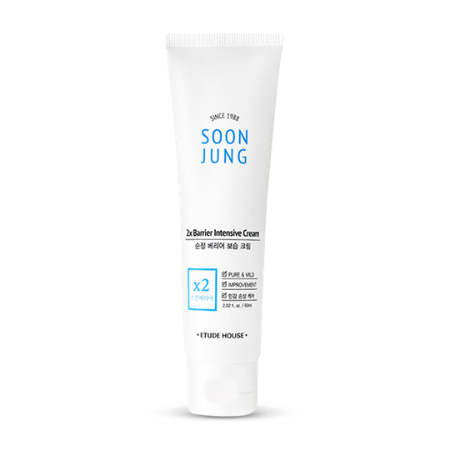 Courtesy of brand - Etude House
Best Trending Moisturizer for Sensitive Damaged Skin
The summer season can be extra tough on sensitive skin, that's why Etude House's Soon Jung 2x Barrier Intensive Cream is the perfect rescue. This trending summer beauty product features a hypoallergenic formula that is free from fragrance, paraben, mineral oil, and color additives, while also protecting and calming your damaged skin with panthenol and madecassoside.
---
No. 11
So Natural - Facial Design Pink Mud Mask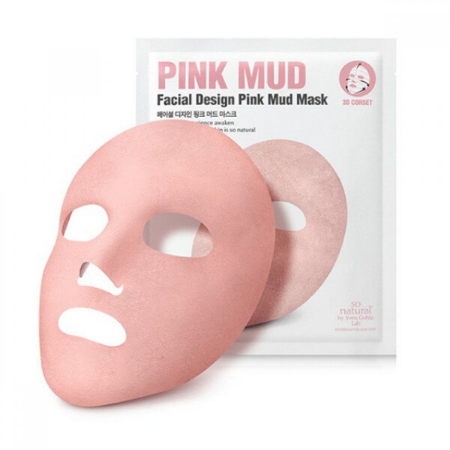 Courtesy of brand - So Natural
Best Trending Mud Mask for At-Home Treatment
Not all mud masks are created equal. Case in point: So Natural's Facial Design Pink Mud Mask boasts a face-fitting design that wraps tightly around your face so it's completely mess-free and hassle-free for your coming summer stay-cation. The plant extract and volcanic ash in this trending summer beauty product will help detoxify and cleanse your skin while restoring skin's elasticity. So if you're looking to bring back your bouncy, youthful skin, look no further.
---
No. 12
FRUDIA - Avocado Relief Essence Toner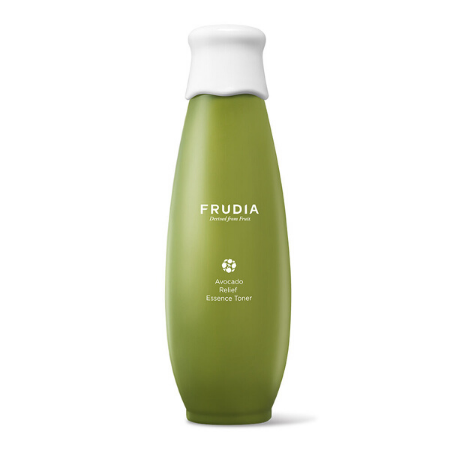 Best Trending Summer Face Toner
Made with hero ingredient avocado, this FRUDIA Avocado Relief Essence Toner has a rich source of amino acid which helps nourish your tender summer skin that is exhausted from stress. Its irritation-free formula makes it a safe product to use for sensitive skin. Plus, this trending summer beauty product has a refreshing fruity scent that makes it a joy to use.
---
Still waiting for the next best beauty splurge? How about now — fill up your basket with all these trending summer beauty products to refresh your routine this season. From cleanser, toner, mud mask, to cushion and lip tint, stock up on your summer beauty faves now! You can now save up to 30% OFF on selected K Beauty brands like 9wishes, LANEIGE, I'm From, and Romand! For more summer beauty inspo, find out which 5 summer beauty swaps you need to make this season!