You might know enzyme as something that helps with metabolism and digestion but its brag list goes on and on... As a powerhouse antioxidant and an underrated skin-purifier, this ingredient is probably the hardest worker in your routine, particularly for someone who has sensitive acne-prone skin. So should you start incorporating enzyme into your routine? Don't worry, I'm going to walk you through what exactly enzymes are, what they do for our skin, and how you can use it in your daily routine. Keep scrolling to see how enzyme might just become your next miracle worker!
---
What are enzymes?
Enzymes are proteins that speed up the rate of a specific chemical reaction in the cell. The enzymes we find in Korean skincare products are mostly derived from plants and fruits, which help break down keratin on the outermost layer of the skin and remove dead skin cells more efficiently to faciliate cell regeneration. This process will help renew your complexion and restore a softer, smoother and brighter glow!
What do enzymes do?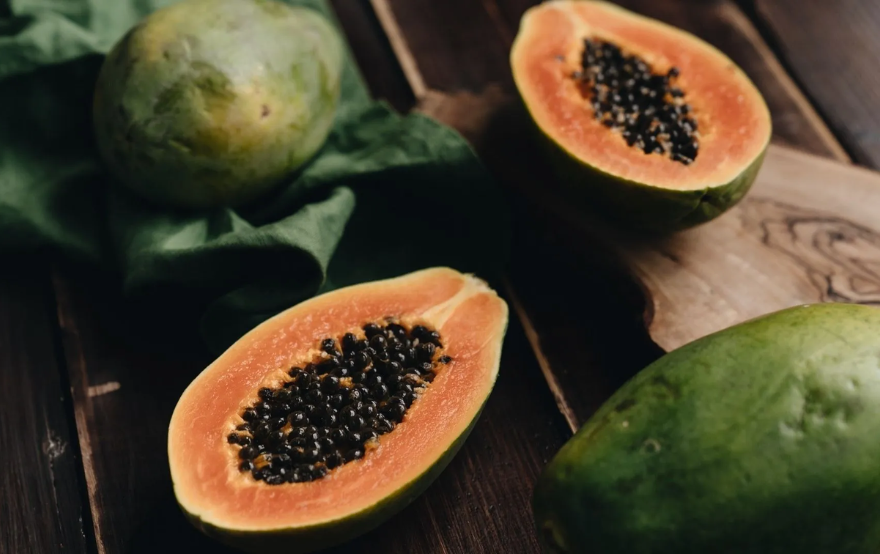 One of the latest miracle workers in the enzyme family for removing dead skin cells come from papaya. This fruit contains papain enzyme which helps dissolve dirt from your pores and bring fresh new cells to the skin surface. It is particularly effective in dealing with hyperpigmentation as it helps brighten and even out your complexion! There are other yummy tropical fruits on the roster of the enzyme gang: pineapple, pumpkin, kiwi, banana and even mango! Yes, while they're all yellow, orange-ish in an appetizing way, that's not the only thing they have in common! They are all powerhouse ingredients that help smooth bumpy skin, enhance cell turnover, and fight acne with potent anti-inflammatory properties.
---
How to use enzymes in skincare?
Compared to other chemical exfoliants such as alpha-hydroxy acids (AHA), beta-hydroxy acid (BHA), enzymes are particularly beneficial for those with dry, sensitive or mature skin as they have lower risk of potential irritation. So if your skin are prone to sensitivity triggered by acids, enzymes are a great option as they do their magic without disrupting the pH of your skin while keeping your skin's acid mantle nice and happy.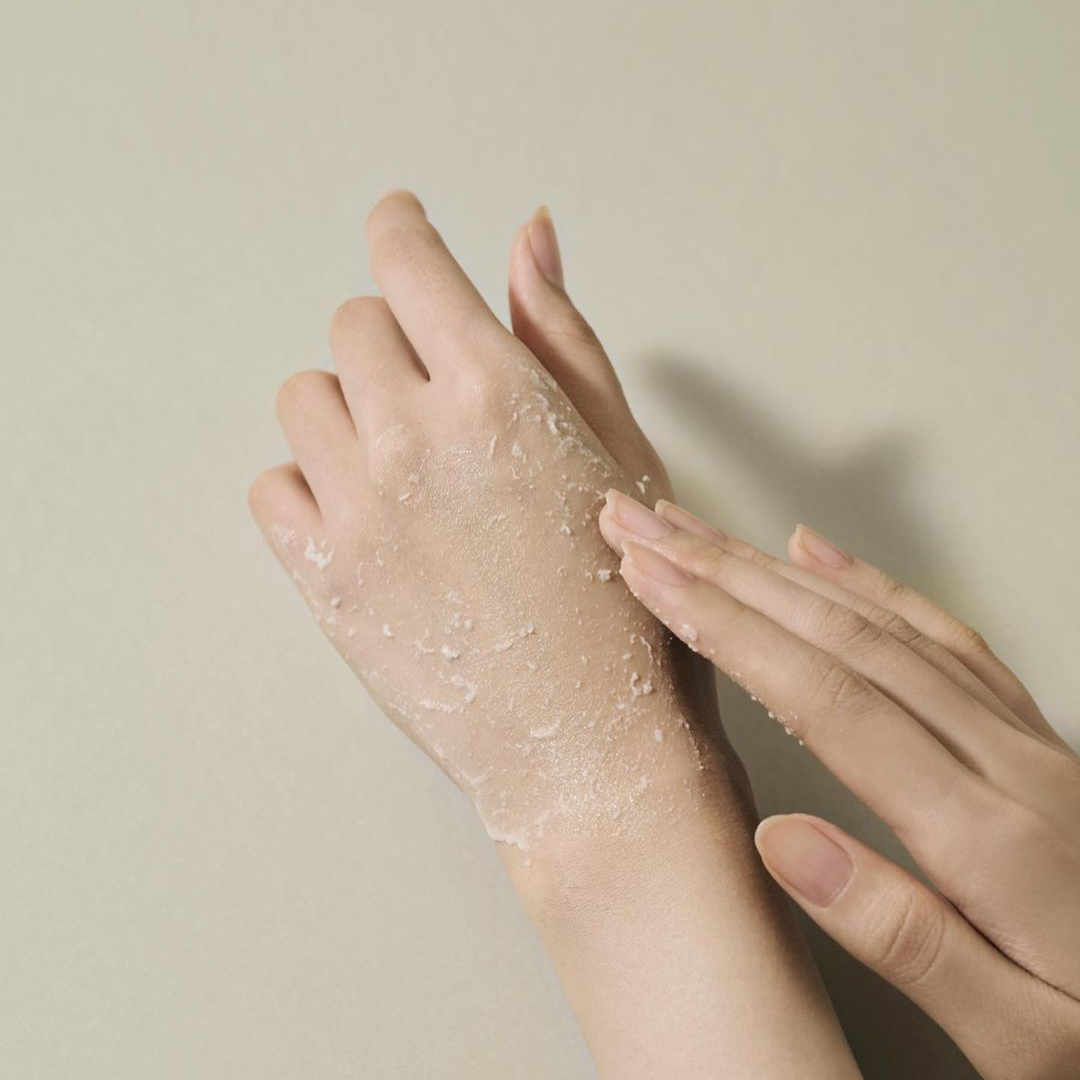 Courtesy of Skincare Brand - FRUDIA
The most common way to use enzymes in your skincare routine is through a skincare enzyme peel or an enzyme cleansing powder, which helps lift off dulling skin cells and impurities for healthier, brighter skin. Here are some extra skincare tips if you decide to use enzymes in your skincare routine:
• Even though enzymes are generally safe to use on all skin types, you are advised to slowly ease enzyme into your skincare routine to see how your skin react first.
• Keep your enzyme-based skincare products in a cool, dark place to ensure stability and longer shelf-life.
• If you're a veteran skincare junkie who knows what's best for their skin, you may try combining enzymes and acids or retinol for better results.
• Apply SPF generously every single day.
Enzymes for Skincare
- Enzyme Peeling Gel -
If you're new to the enzyme game, try committing to a once-a-week enzyme peeling gel routine first and see how you can build things up from there. An enzyme peeling gel treatment is highly recommended for people who have sensitive skin and also struggle with acne.
AMPLE:N - Purifying Shot Pumpkin Enzyme Peeling Gel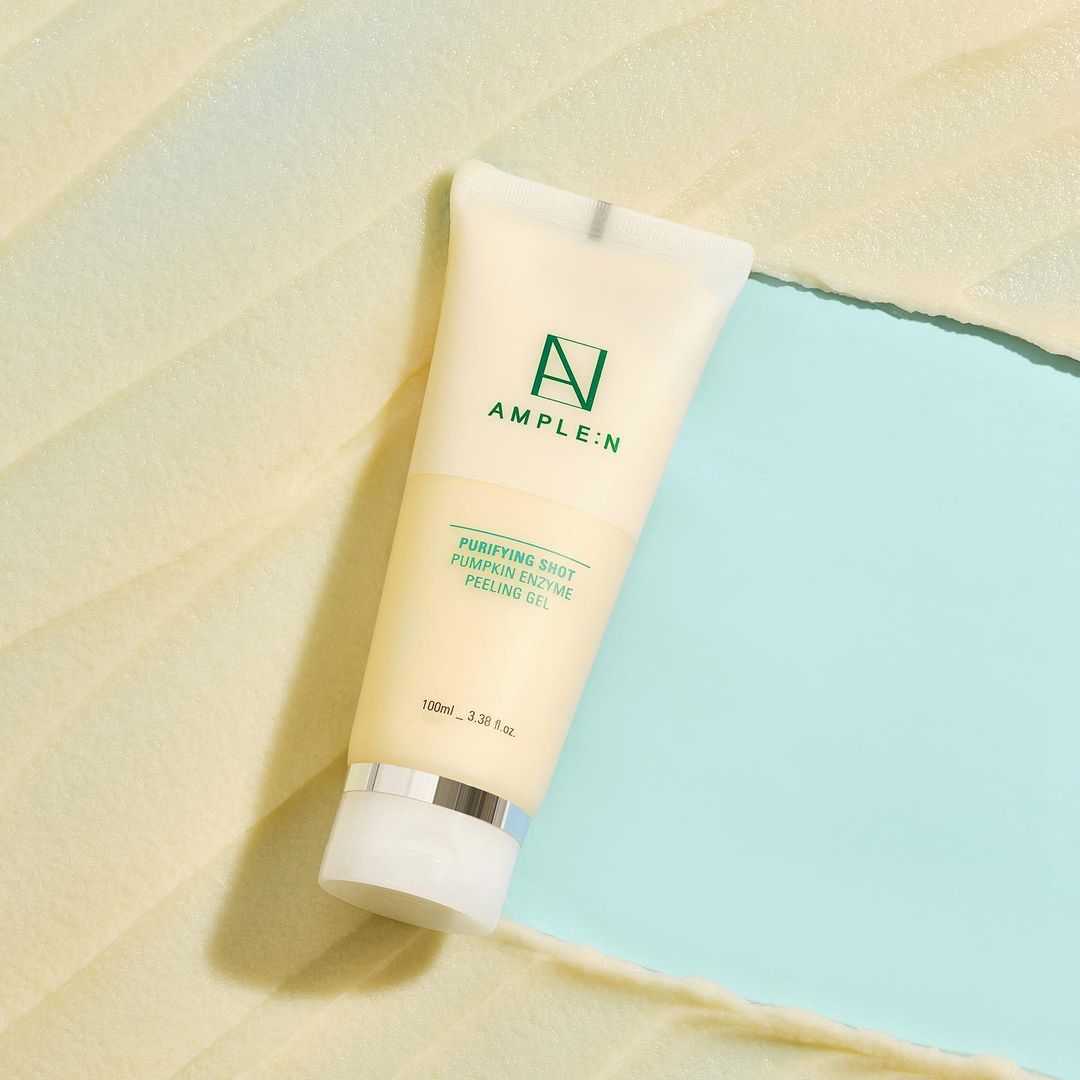 Courtesy of Korean Skincare Brand - AMPLE:N
The AMPLE:N Purifying Shot Pumpkin Enzyme Peeling Gel contains a cocktail of nourishing plant-based extracts including Pumpkin Fermented Extract, Blue Lotus Extract, Centella Asiatica Extract, and Allantoin. Designed to deeply cleanse your skin, this face mask gently exfoliates dead skin cells and removes other impurities from the skin while tightening the pores to give you refreshed and soft skin. .
FRUDIA - Avocado Enzyme Relief Peeling Gel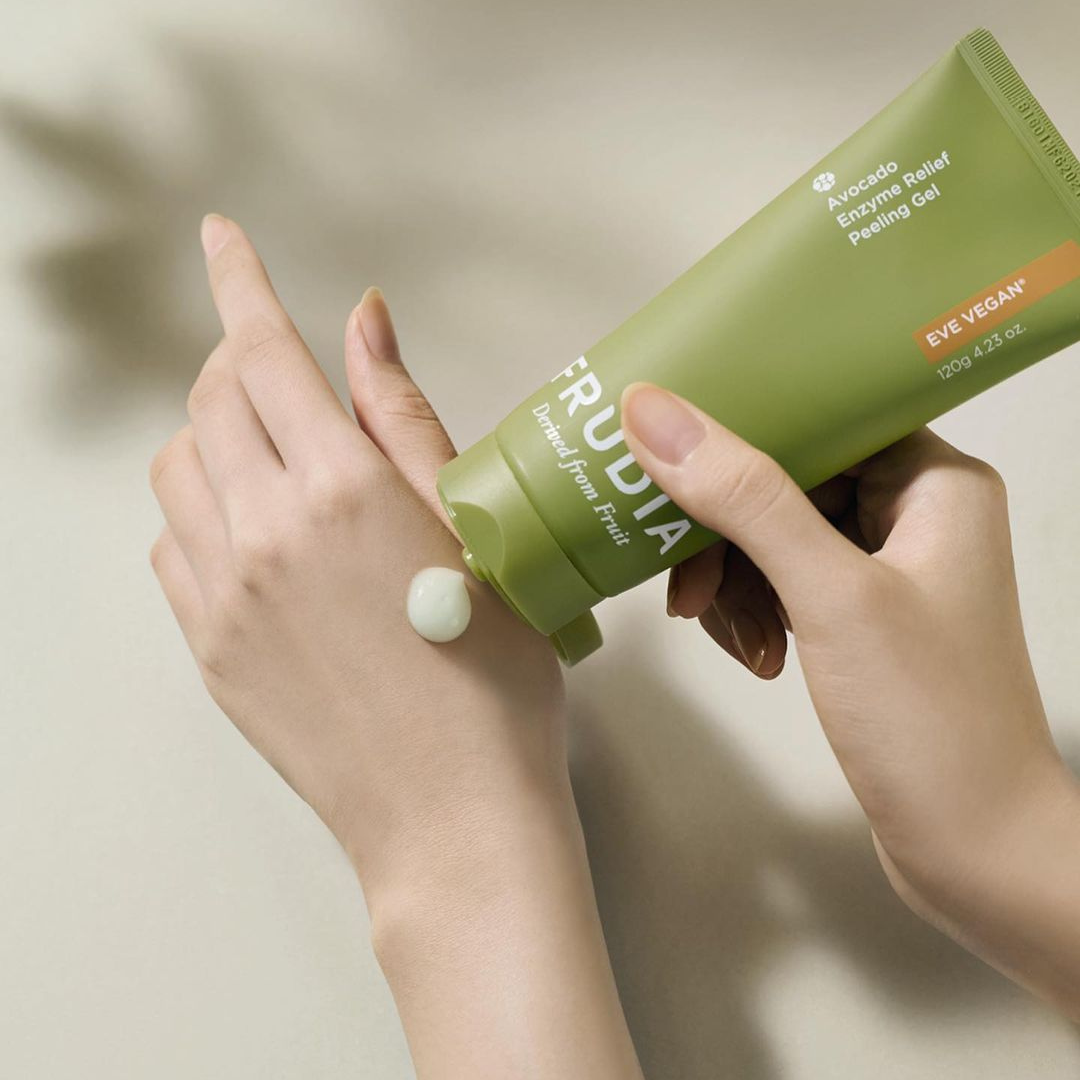 Courtesy of Korean Skincare Brand - FRUDIA
Another fan-favorite enzyme peeling gel is the FRUDIA Avocado Enzyme Relief Peeling Gel. This fruit-derived enzyme peeling gel helps remove dead skin cell and impurities for a brighter complexion, thanks to a nourishing blend of avocado and naturally-derived oils to soothe and cleanse the skin, leaving your skin soft, clean, and smooth.
- Enzyme Cleansing Water -
Ma:nyo - Pure Enzyme Cleansing Water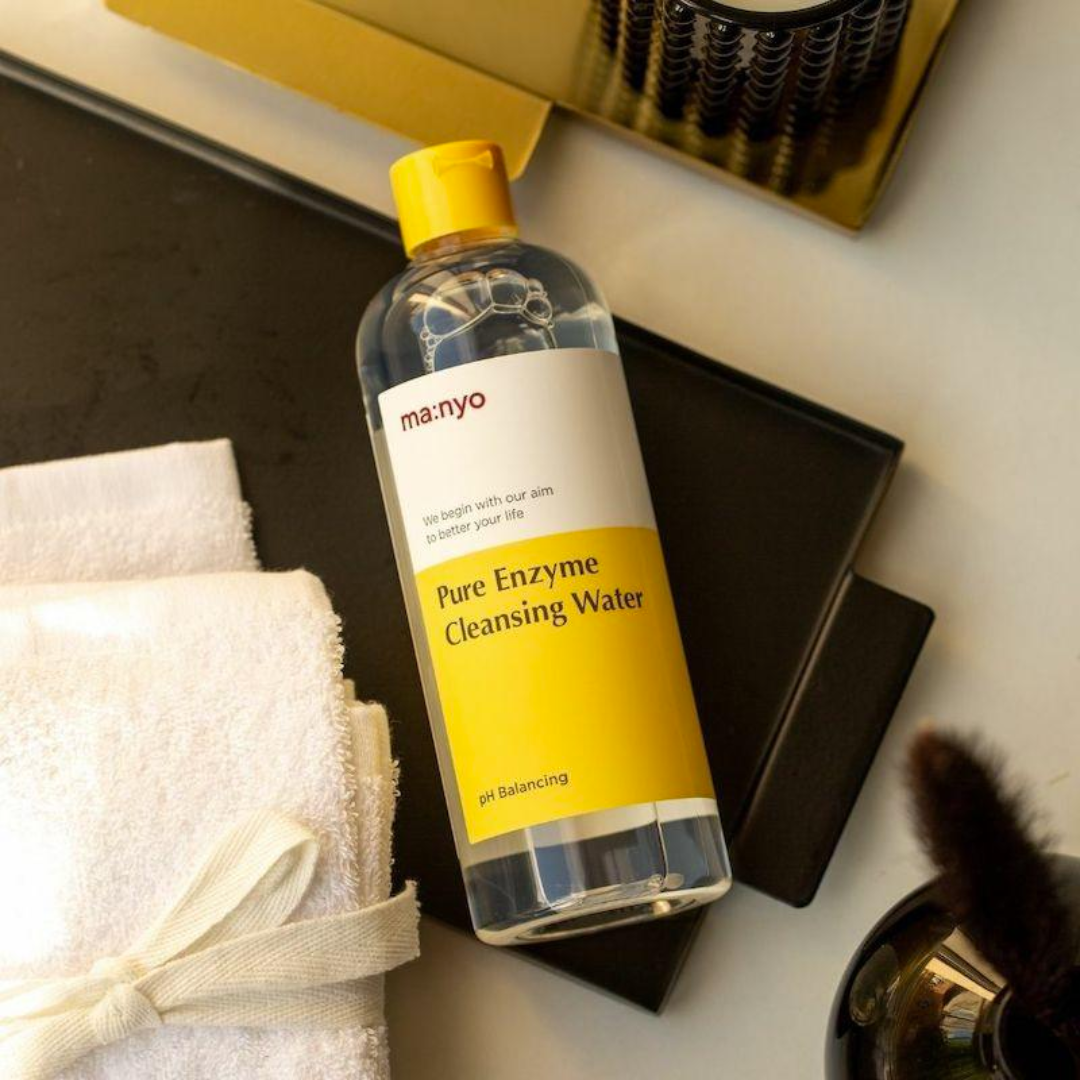 Courtesy of Korean Skincare Brand - Ma:nyo
Formulated with naturally-derived surfactant to minimise possible skin irritation, the Ma:nyo Pure Enzyme Cleansing Water contains powerful enzyme complex that serves an active ingredient for cleansing, exfoliation and replenishing moisture. This cleansing water also contains Witch Hazel Water for soothing benefit, making it suitable for sensitive skin as well.
- Enzyme Cleansing Powder -
Papa Recipe - Blemish Enzyme Powder Cleanser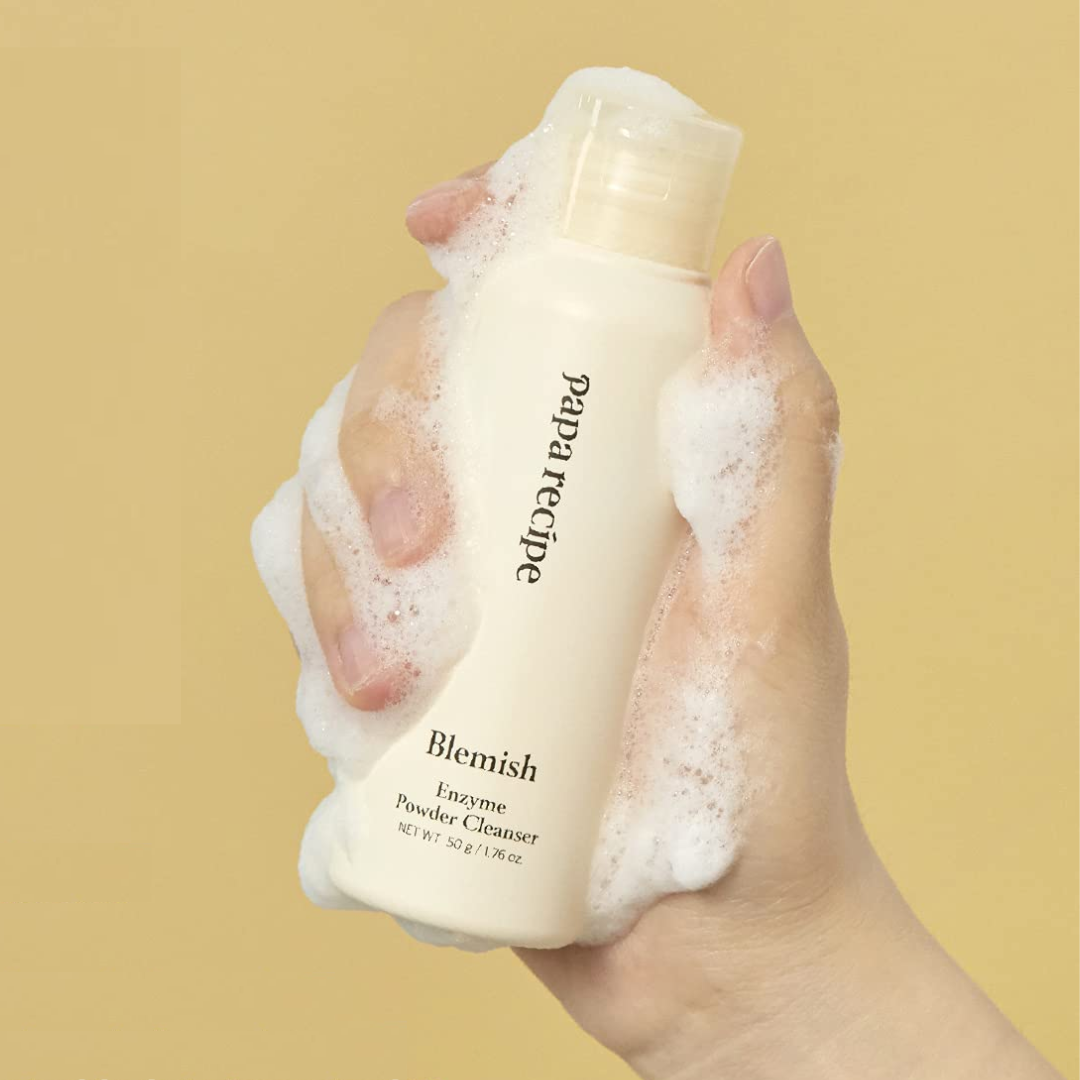 Courtesy of Korean Skincare Brand - Papa Recipe
Apart from enzyme peeling gel and enzyme cleansing water, you can also commit to using an enzyme cleansing powder every day for a thorough cleanse. Formulated with rice flour and wallnut shell powder, the Papa Recipe Blemish Enzyme Powder Cleanser helps soften skin texture and manages large pores while giving your skin a renewed glow.
---
Want to test it out and see if enzyme is your next MVP ingredient? Browse our best enzyme products to refine your Korean skincare routine starting today! Follow us on Instagram and Facebook to get more instant product updates and skincare tips!
Disclaimer: We strongly recommend anyone with problematic skin conditions seek professional advice from dermatologists and sort out what ingredient works best for your skin type to get the result you want.