Summer is the perfect time to breathe new life into your makeup routine. You know, trying out new floral-inspired makeup looks and turning yourselves into a summer muse... And we've got a color crush that's been on our minds 24/7: peach. So in case you're wondering how you can tastefully pull off a crush-worthy peach makeup look, keep scrolling to see our best makeup tips featuring peach-hued blush, eyeshadow palette and lipsticks from our favorite Korean makeup brands!
---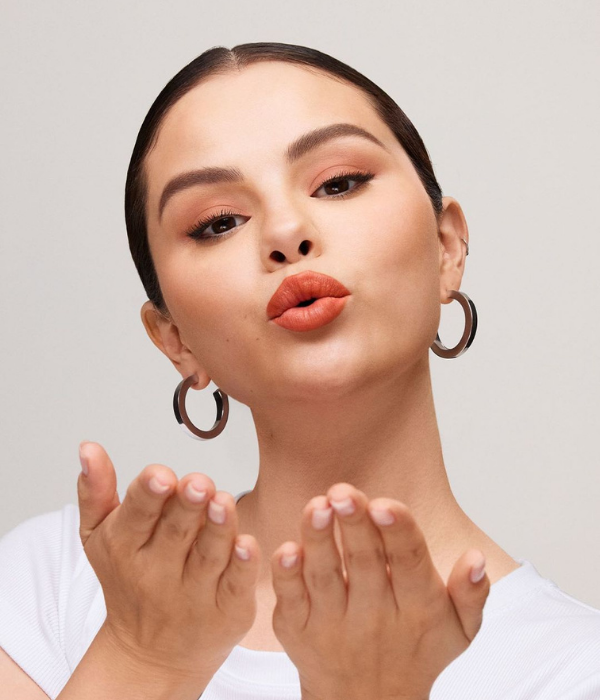 Courtesy of Selena Gomez (@selenagomez)
Selena Gomez's sun-kissed peach makeup look looks incredible with tanned skin tone. All you need is a the CLIO Pro Eye Palette (Coral Talk) on the eye lids to create that warm, uplifting allure to define your eyes. The pearlescent undertone is perfect to serve as a highlighter to naturally light up the your lids where the sun would hit. To complete this bedazzling peach makeup look, add a wash of muted peach lip color with the MERZY Blur Fit Tint for the perfect matte finish.
Shop Selena Gomez's Peach Look
---
Courtesy of Korean Makeup Brand - 3CE
Hailed as one of the most insta-worthy spring-summer makeup looks, this monochromatic peach makeup look is definitely a head-turning, scroll-stopping soft glam everyone should try. It's easy to pull off and looks effortless on the eyes. Accompanied by neutral eyelids with a muted peach shade from the 3CE Multi Eye Color Palette (Beach Muse) and the pigmented peachy-coral tone on the cheeks from 3CE Blush Cushion, the final touch of the 3CE Flash Lip Tint sure steals the spotlight of this monochromatic makeup look.
---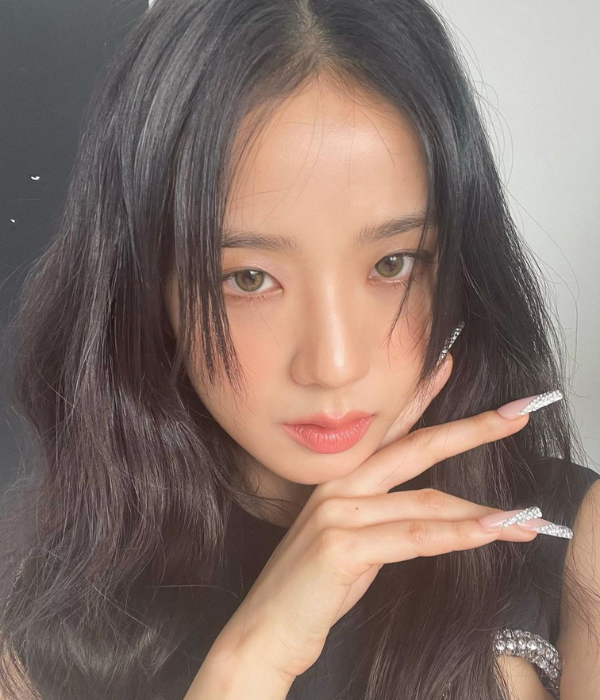 Courtesy of Blackpink Jisoo (@sooyaaa__)
Master this peach makeup look like Blackpink Jisoo this summer with a pigmented wash of blush on the cheeks for an eye-catching uplift. All you need to recreate this look is the MEMEBOX I'M Afternoon Tea Blusher Palette in Champagne Party - just generously blend the pigments on the cheeks. For the lips, you can wear the Romand Juicy Lasting Tint (Pink Pumpkin) for a classic rosy allure to channel the summer muse vibe.
Shop Blackpink Jisoo's Makeup Look
---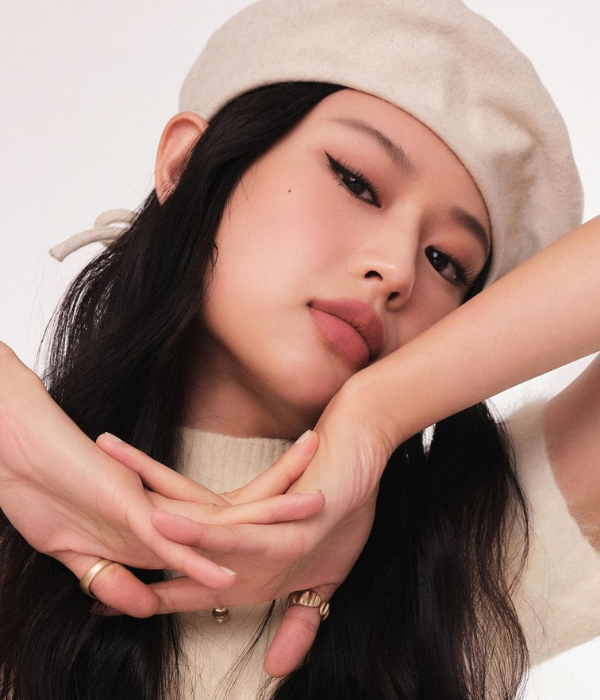 Courtesy of Korean Skincare Brand - peripera
A muted peachy eyeshadow look is a great way to add sophistication to your spring-summer makeup look. Use the peripera All Take Mood Cheek Palette (Nude is Mood) as your base shadow and dabble you cheeks with the moonshot Air Blusher to accompany the nude peach tone around the eyes. Last but not least, wrap up the peach makeup look with the peripera Ink The Velvet in shade Rosy Nude to add a bright vibrancy and dimension to the overall look.
---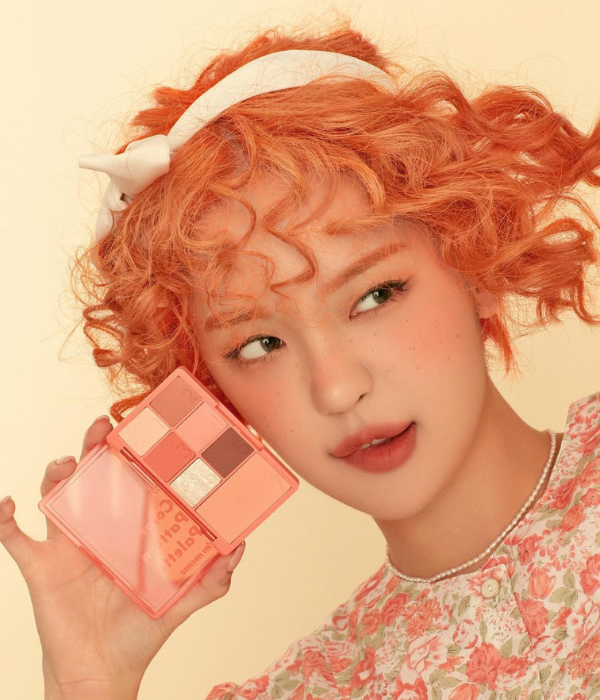 Courtesy of Korean Skincare Brand - memebox
Bored with a monochrome peach makeup look? Switch things up with a bold, amped up look to refresh your spring-summer edit! With the helping of the MEMEBOX I'm MEME Color Pattern Palette (001 Coral Pattern), this playful blush palette is a solid choice to coat the cheeks (or prime the eyes too) with sweet, warm peach shades, thanks to the beautiful 6-in-1 color scheme which works well together. The MEMEBOX Mystery Blur Tint is also a great lip tint to compliment your peachy lips if you decide to go soft on the cheeks.
---
Which peach makeup look speaks to your spring-summer vibe? Pick out your favorite peach-hued blush, eyeshadow palette and lipsticks to look your best this summer! Follow our Instagram and Facebook to get more instant product updates and skincare tips!