As we trade off-shoulders, coral lipsticks and ice americano for leather jackets, burgundy lip shades and pumpkin spice latte, your skin is also urging for some intense hydration with the winter on the horizon. To avoid the itchy, scratchy misery, we have condensed the 10-step Korean skincare routine to 5 simple skincare steps with K-beauty brand primera, so you can get your skin Winter ready (perpetual dry skin, we're looking at you). From double cleansing to lip care, here's how you transition your skincare routine from fall to winter the primera way.
---
What is primera?
primera is a cult-favorite K-beauty brand, bringing the prime era to skincare products and also to your skincare routine. Hailed as a "Clean Beauty," primera combines seed extracts and oils with innovative K-beauty technologies to introduce clean, potent, plant-friendly skincare. primera's nutrient-dense skincare products are formulated without chemicals like parabens, mineral oil, synthetic dyes or fragrances to ensure consciously clean formulas.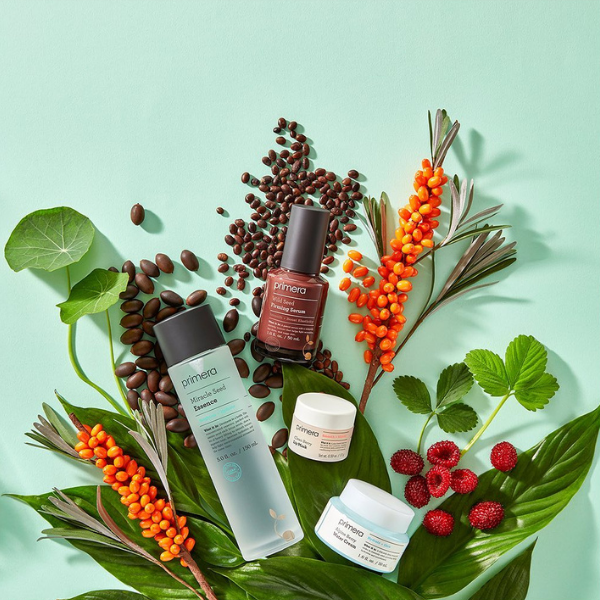 Courtesy of Korean Brand - primera
Going on a plant-based, worry-free route for all their skincare products, this Korean brand formulates clean, skin-glowing solutions with eco-friendly packaging, which promotes beauty with less waste. From vitamins, minerals to proteins, primera uses cutting-edge seed and sprout technology for their solution-oriented formulas, delivering targeted results for your skin concerns based on your skin type and skin concerns.
---
primera's 5-Step Korean Skincare Routine for Winter
Step 1 - Cleanse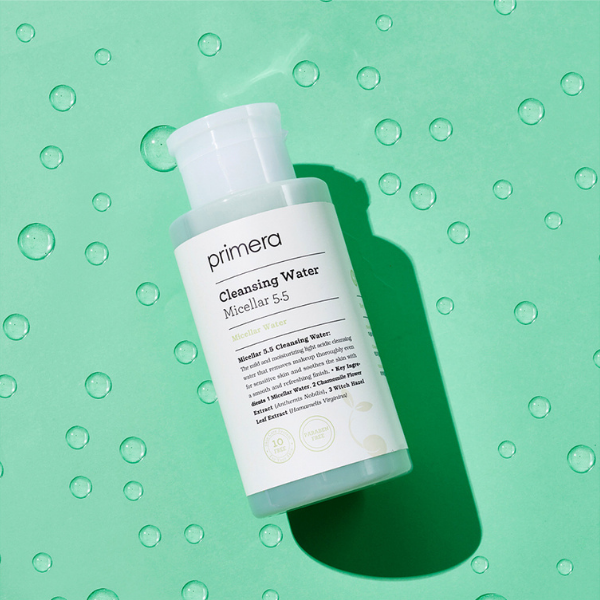 Courtesy of Korean Brand - primera
Cleansing is the backbone of any skincare routine so make sure you do it the K-beauty way — we're talking about the almighty double cleansing step. First, go in with the primera Seed Energy Cleansing Oil which is designed to remove and emulsify waterproof, oil-based formulas with 100% natural oil complex seed, including your sunscreen, makeup and daily impurities.
After the oil cleanser, follow up with a water-based cleanser — the primera Micellar 5.5 Cleansing Water . This cleansing water is a mild, moisturizing formula that cleanses while soothing sensitized skin for a refreshing result.
Get Your Double Cleansing Skincare Team
---
Step 2 – Tone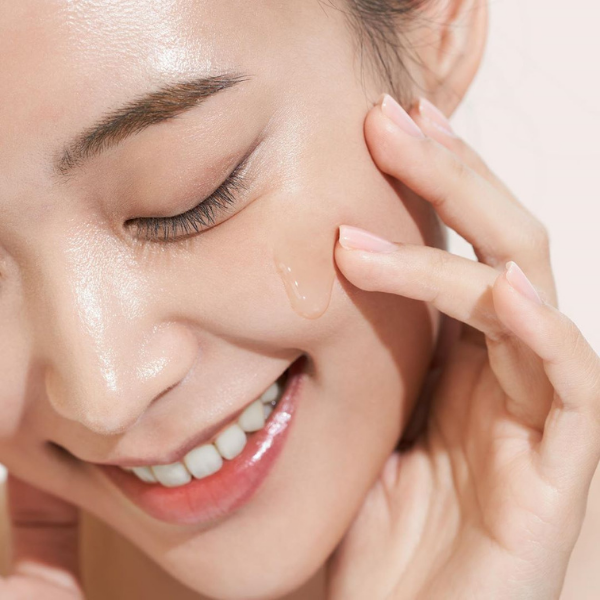 Courtesy of Korean Brand - primera
After cleansing, you should go for toning, which does not only restore the pH balance of your skin, but it also helps hydrate and calm sensitive skin. That's why, for your winter skincare routine, the primera Wild Seed Firming Water is a must-have to keep your dry, sensitive skin happy. This Korean toner is engineered with a rich concentration of flat beans to refine the overall skin condition with replenishing hydration deep into your skin, which makes it the perfect addition to your winter skincare routine. Apply this Korean toner day and night after the cleansing step and gently pat it onto your skin for better absorption.
Meet the primera Wild Seed Family
---
Step 3 – Moisturize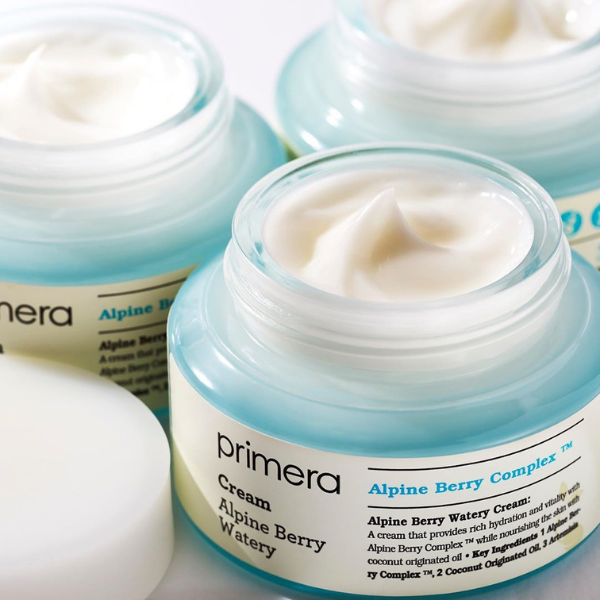 Courtesy of Korean Brand - primera
Hydration plays an integral part in the K-beauty skincare routine, which makes moisturizer a can't-miss winter skincare product in this 5-step Korean skincare routine. This winter we're eyeing the primera Alpine Berry Watery Cream, which is formulated with proprietary Alpine Berry Complex that provides lasting hydration and nourishment. It protects your skin from blistering winds and other environmental factors that could put further stress on your skin. Perfect for a heavily-layering winter skincare routine, this Korean hydrating cream is carefully formulated to offer the right amount of moisture without leaving behind a greasy feeling.
Best Hydrating Face Cream for Winter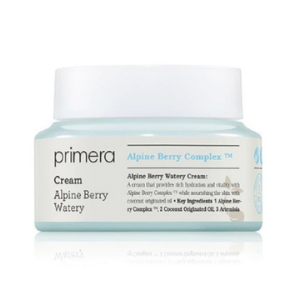 ---
Step 4 – Replenish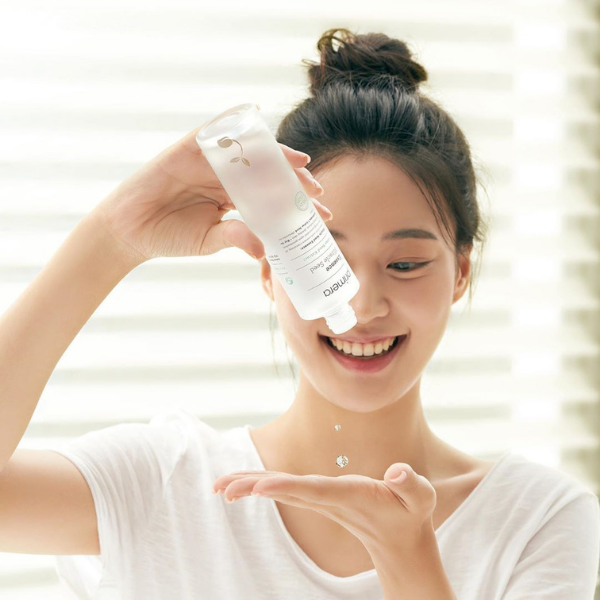 Courtesy of Korean Brand - primera
Korean skincare routines are always about layering skincare products that target your skin concerns. (Of course, we cannot miss talking about layering hydration for the winter.) That's why, for this skincare step, we go by this all-star trio combo for the ultimate replenishment: essence, serum, and sheet mask.
The primera Miracle Seed Essence is one of our team's favorites when it comes to bringing tired, dull skin back to life. This Korean essence is packed with amino acid-rich lotus seeds which helps deliver instant hydration and protect your skin.
Courtesy of Korean Brand - primera
Follow with a powerful skin-quencher like primera Super Black Seed Cold-Drop Serum to really amp up the hydration boost your dry skin so desperately needs. This Korean serum also features antioxidant extract which helps freeze your age during winter. So in case you feel like indulging yourself with a self-care ritual, add primera's Organience Hydro Gel Mask to lock in the moisture.
Best Dry Skin Remedy for Winter
---
Step 5 - Lip Care
Courtesy of Korean Brand - primera
Of course, we need to talk about lip care for chapped lips in the winter. The primera Natural Berry Lip Mask is a leave-on lip mask formulated with a natural mix of conditioning butters and extracts to soothe and repair your lips for a flake-free result. Throughout the day, you can apply the primera Natural Berry Lip Balm to keep your lips soft and smooth. This lip balm is also slightly tinted for a healthy shine.
Lip Care Essentials for Winter
---
primera communicates its clean beauty philosophy through its carefully curated skincare products. If you are considering trying out some new skincare products for your winter skincare routine, give primera's clean beauty a try and SAVE UP TO 25% on your favorite picks!