Sure, you could cop whatever fall makeup trends most recently caught your eye on your Instagram feed, or the latest fall lipstick colors your favorite K-pop idol is wearing. Or we can take our zodiac signs for our clues and translate our celestial traits to try out some of the best fall makeup trends? From foundations, eyeshadow palettes, to highlighters and lipsticks, find your zodiac sign below to see which makeup style and face makeup products the universe has picked for you!
---
LIBRA
September 23 - October 22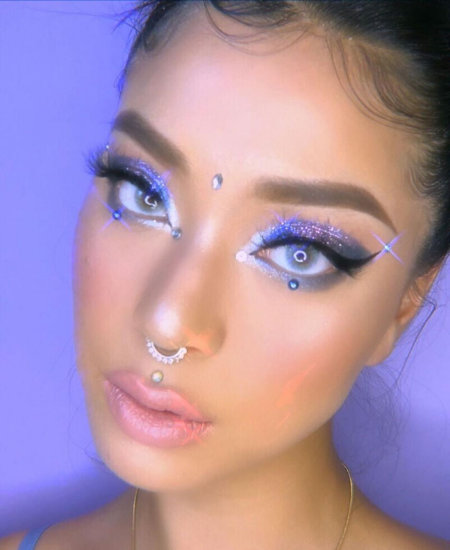 Courtesy of Korean Brand - MEMEBOX
As an air-sign beauty, LIBRA craves for everything delicate and dreamy. When it comes to showing your best fall makeup style, you go all out with jewel-tone and sparkly shades because they bring out the fabulous goddess in you. With sapphire blue being one of the fall makeup trends this year, an extravagant eyeshadow palette like MEMEBOX's PONY EFFECT Get Ready With Me Shadow Palette, together with your favorite colored contacts from the Olens collection, should definitely be the next additions to your makeup routine.
Beauty Buzzwords:
Sapphire Blue, Jewel Tone, Eyeshadow Glitter, Colored Contact Lenses
---
SCORPIO
October 23 - November 21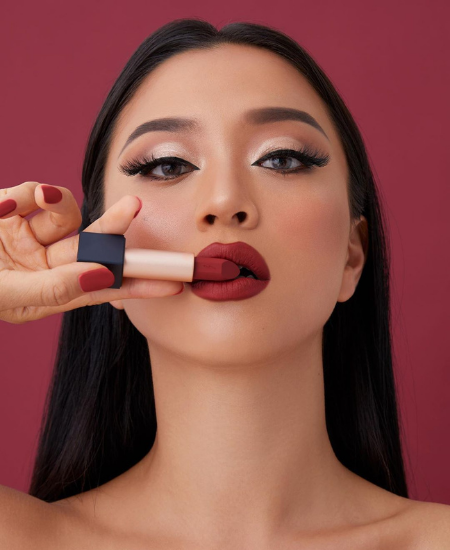 Courtesy of Korean Brand - MEMEBOX
Known for your determination and intense nature, your SCORPIO traits tell us that you don't shy away from making a statement. Your power move is to incorporate striking, unique and vibrant shades into your everyday makeup style. That's why a bold makeup look is the best fall makeup trend for you to try. Think platinum highlights or deep dark maroons that leave more than an impression, together with an alluring smokey eye look and some faux eyelashes and you're good to go!
Beauty Buzzwords:
Bold Red Lipstick, Faux Eyelashes, Highlighter
---
SAGITTARIUS
November 22 - December 21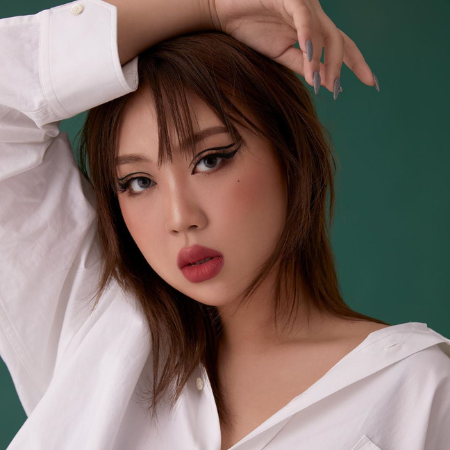 Courtesy of Korean Brand - MEMEBOX
Your adventurous, fearless spirit of a proud SAGITTARIUS is the reason why you're always looking for new things to try—hence, the Flow Eyeliner makeup trend. This graphic eyeliner look is quite easy: start with a cat-eye wing with MEMEBOX's I'M Eyeliner Long-Lasting in Black, then extend the outer flick to create an exaggerated triangle and connect with the lower line. Add a velvet matte fall lipstick to your makeup routine for the ultimate rich, plump look of your dream.
Beauty Buzzwords:
Trendsetting Eyeliner Makeup, Matte Lipstick
---
CAPRICORN
December 22 - January 19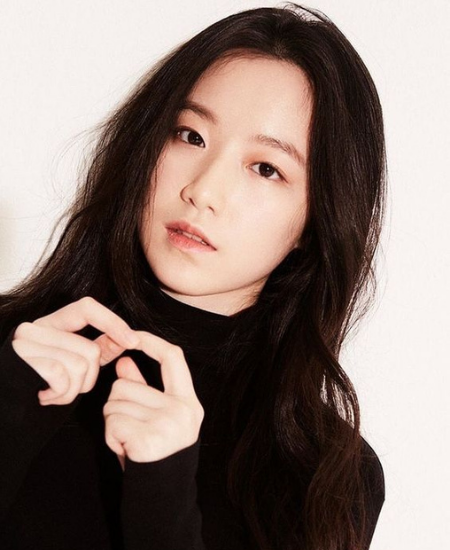 K-Pop idol (G)I-DLE Shuhua's flawless minimal makeup look
CAPRICORNS are authentic, simple, and straight-up minimalists when it comes to a perfect fall makeup look. You are the true classic who prefers tried-and-true looks that can take you from day to night. That's why the first thing you look for in a fall makeup look is a good base makeup like face primer, BB cushion or foundation that will give you natural, light coverage that is easy to layer on. For a night look? Add a touch of soft rouge on your lips and you're good to go!
Beauty Buzzwords:
Face Primer, BB Cushion, Foundation
---
AQUARIUS
January 20 - February 18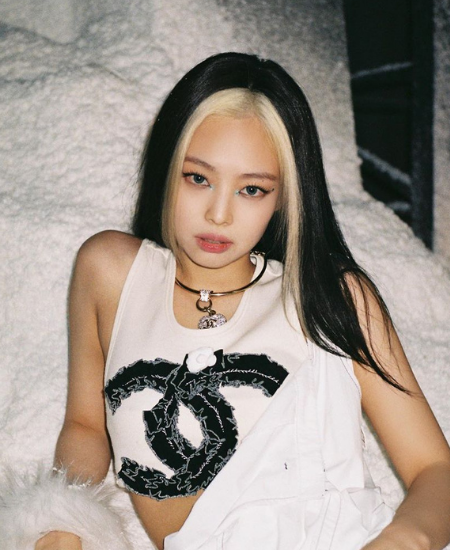 K-Pop idol BLACKPINK Jennie's new hairstyle for 'How You Like That' Comeback 2020
As a zodiac sign blessed with a curious mind, AQUARIANS are always hungry for boundary-breaking things and unexpected trends to try. Your personal style - be it hair color or makeup - is all about the wow factor that will instantly get everyone hooked and hyped up. Take Blackpink Jennie's famous blonde eyed bangs and cat eye makeup look from "How You Like That" MV as your fall makeup and hair inspo. Your transformation will definitely make people more obsessed with your natural mystique.
Beauty Buzzwords:
Blonde Hair Dye, Black Eyeliner
---
PISCES
February 19 - March 20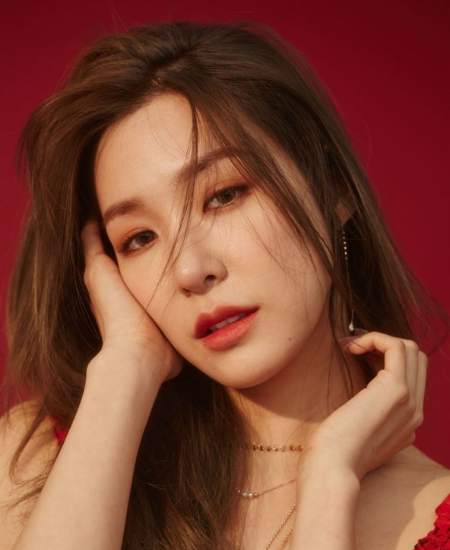 K-Pop idol Tiffany Young's stunning rouge makeup look
As a water sign, PISCES are highly expressive and a natural romantic. You are always drunk in your own thoughts and tend to have your heads in the clouds, with a dreaminess and intuition that often needs to be a bit grounded. The best fall makeup look that speaks to your romantic traits will be a tipsy-drunk rouge makeup look that features soft burgundy shades for your lipstick and eyeshadow.
Beauty Buzzwords:
Burgundy Lipstick and Eyeshadow
---
ARIES
March 21 - April 19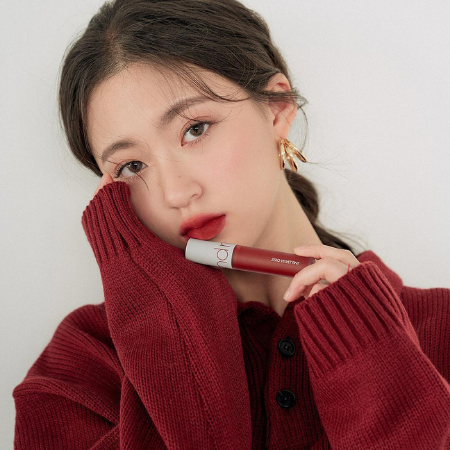 Courtesy of Korean Brand - Romand
Reds for the lips are best for fire-sign beauties like ARIES, so if you're looking for the next best fall lipstick look to try, this Wine Stained Lip makeup look is your pick. This 2020 fall makeup trend — featuring Romand's Zero Velvet Tint in Persi Red — is the perfect makeup look to represent your fiery, passionate, and spontaneous spirit during the fall season. Pair this fall lipstick color with a soft pink eyeshadow and blusher to achieve this love-at-first-sight makeup look!
Beauty Buzzwords:
Matte Red Lips, Minimal Eye Makeup
---
TAURUS
April 20 - May 20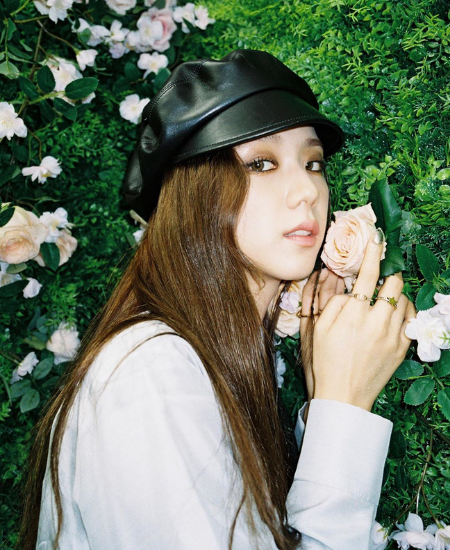 K-Pop idol BLACKPINK Jisoo's earth-toned smokey eye makeup
Taurus is an earth sign, so colors that mimic plants, soil, and nature are the perfect shades for you. We all know smokey eye makeup is a staple for fall makeup trends, so this year is no exception. For your zodiac sign inspired fall makeup, add copper brown and a dab of green for your eyeshadows to create a natural, sensual fall makeup look. Work with an earth tone eyeshadow palette and don't forget to dial your lip makeup down with a nude lipstick so it doesn't overshadow your smokey eyes.
Beauty Buzzwords:
Earth Tone Makeup, Brown Eyeliner, Nude Lipstick
---
GEMINI
May 21 - June 20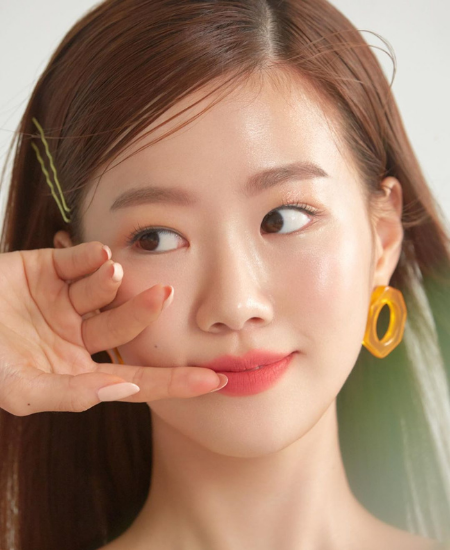 Courtesy of Korean Brand - moonshot
Your bright and cheerful GEMINI spirit brings light into any room you walk in — much like your dewy, luminous makeup look which is a fall makeup trend you need to master. Since perfecting the Korean glass-skin glow is now on your fall to-DEW list, you need to look for a BB cushion or a foundation cushion that will bring a glowy finish to your complexion.
Beauty Buzzwords:
Glow Base Makeup, Glow Drop, Coral Lipstick
---
CANCER
June 21 - July 22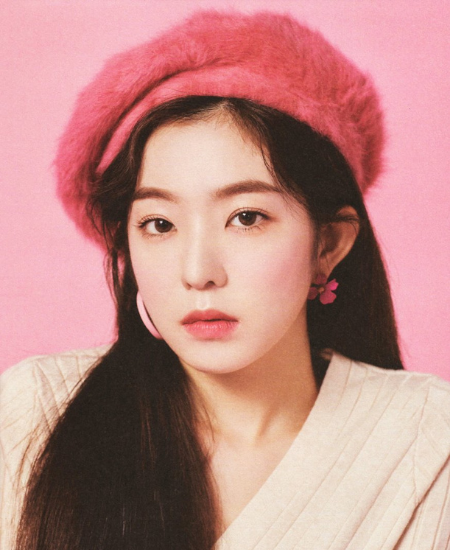 K-Pop idol RED VELVET Irene's gorgeous monochrome pink makeup look
Soft, cozy shades are Cancers' favorites, like pastel hues of cashmere soft pink and lavender. That's why the best fall makeup trend for you to try is a warm, monochrome pink look that brings out the sweetness and warmth in you during the crispy fall season. Think soft pink lipstick, rosy cheeks and minimal eyeshadow that will remind a home body like you of a cozy autumn morning to leave you calm and ready for the day.
Beauty Buzzwords:
Monochrome Pink Makeup
---
LEO
July 23 - August 22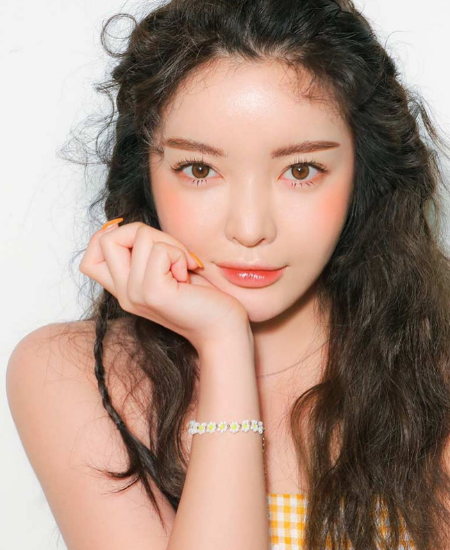 Courtesy of Korean Brand - 3CE
LEO's power color is vibrant orange, which is not necessarily an ambitious shade to pull off with your creative spirit. Go for burnt orange or peach coral to create this head-turning fall makeup with 3CE's new and upgraded Multi Eye Color Palette (Shot Again) , which features 9 wearable shades with shimmery finish that you crave. Looking for a subtle twist? Add a glossy lip tint to enhance this crush-worthy look with a perfect shine.
Beauty Buzzwords:
Orange Toned Eyeshadow Palette, Lip Gloss
---
VIRGO
August 23 - September 22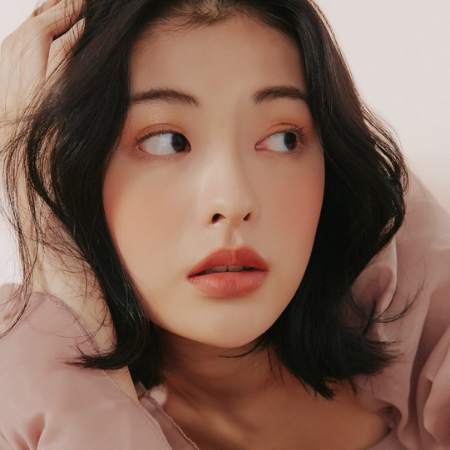 Courtesy of Korean Brand - Too Cool For School
VIRGO is a perfectionist at heart who doesn't settle for anything less than perfect. You are naturally skilled at bringing out the best features of your face with contouring, that's why the universe has paired this fall makeup trend with you. Make highlighters and shading palettes your essentials for the best fall makeup look!
Beauty Buzzwords:
Contour, Highlighters, Shading Palettes, Coral Blusher
---
Gear up with the best makeup products to master your zodiac sign inspired fall makeup look! Save up to 30% on selected K-Beauty brands, like 3CE, innisfree and Romand! Discover what skincare products you should get based on your zodiac sign now!