Some people might think that the only way to achieve the you-don't-look-a-day-over-30 look is to go under the knife: Botox, injections, or even laser removal. But truth be told, maintaining youthful, plumped skin takes effort and you can do it — surprise, surprise — non-surgically. The first step? Learn about what ingredients target the dreaded trifecta of fine lines, wrinkles, and lackluster complexion. From the most potent anti-aging skincare ingredients to the best anti-aging serums and anti-aging moisturizers, we're locking down the 6 best skincare ingredients for mature skin that will help you look best at every age!
---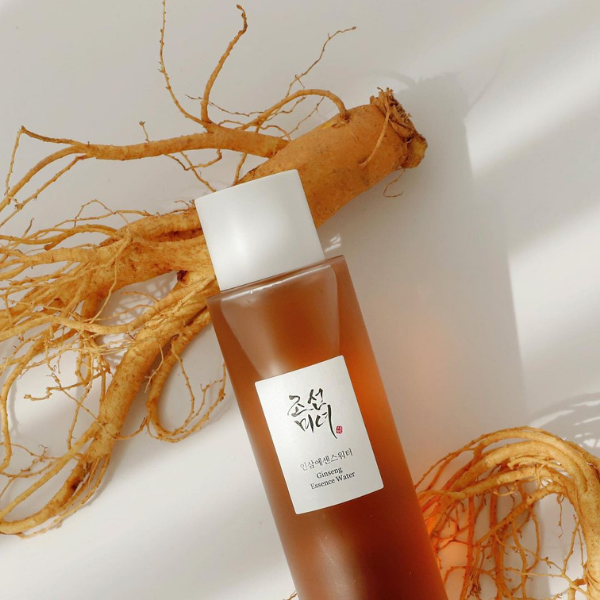 Courtesy of Korean Skincare Brand - BEAUTY OF JOSEON
Ginseng is one of the staple ingredients when it comes to the traditional Korean beauty philosophy. The antioxidants in ginseng come into play to fight off external stressors that might cause skin aging, including environmental pollutants that will speed up the creation of dark spots. This K-Beauty herbal ingredient acts as a shield to protect your skin from free radicals and aggressors that could trigger the formation of fine lines, wrinkles, and even skin cancer.
Stylevana Recommends:
Refresh your face with BEAUTY OF JOSEON's Ginseng Essence Water to achieve smoother and revitalized skin. This Korean face toner is hailed as the best anti-aging toner as it's loaded with a whopping 80% Ginseng root water and a mighty ginseng complex containing Ginseng callus culture extract, Ginseng root extract, Ginseng berry extract, Ginseng root ferment filtrate. The nutrition-packed formula will help prevent pigmentation and wrinkles caused by UV rays while boosting all-day hydration to further protect the skin from external stimuli.
Best Anti-Aging Skincare Products with Ginseng
---
Vitamin C is a powerful antioxidant that is found naturally in fruits and vegetables like oranges, lemons and anything citrus-y. Other than the yummy factor, this hype-worthy skincare ingredient is also as skin-loving as you can imagine, especially in the eyes of many skincare junkies, because of its skin-brightening and antioxidant properties which help fight off free radicals and prevent oxidative stress and premature aging.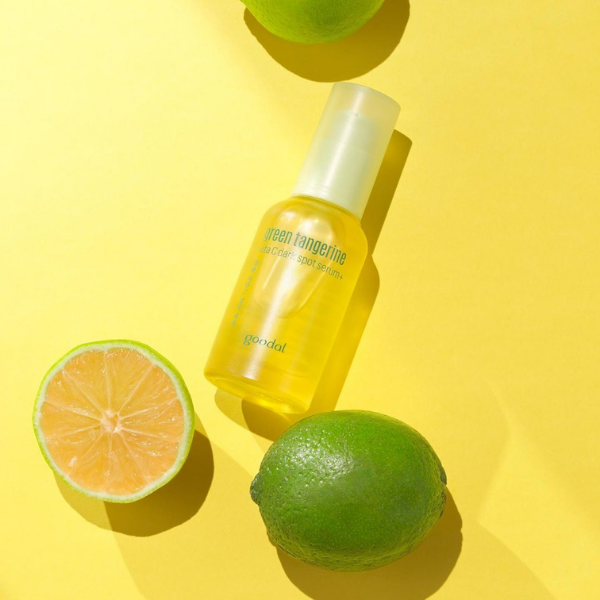 Courtesy of Korean Skincare Brand - Goodal
Slowing down visible signs of aging is one of the many vitamin C benefits for the skin. Skincare experts recommend applying a thin layer of Vitamin C serum to the face every day to prevent wrinkles and fine lines as it also promotes collagen production. In the world of K-Beauty, you will most likely find Vitamin C serums to be the #1 hottie on the radar, followed by Vitamin C moisturizers, toners, and face mask sheets.
Stylevana Recommends:
Green tangerine dream, bottled in one glorious Vitamin C serum by our recent cult-favorite Korean skincare brand Goodal. Packed with 70% green tangerine extract full of Vitamin C derivatives, this wonder-working Vitamin C serum is definitely one of the best anti-aging serums to help you achieve a brighter, more radiant complexion as it helps fade dark spots on concentrated areas. You can get ready to kiss those unwanted pigments goodbye with this one as your bedside staple.
ALSO READ: How to Brighten Your Skin with Vitamin C Serums, Face Mask Sheets and More
---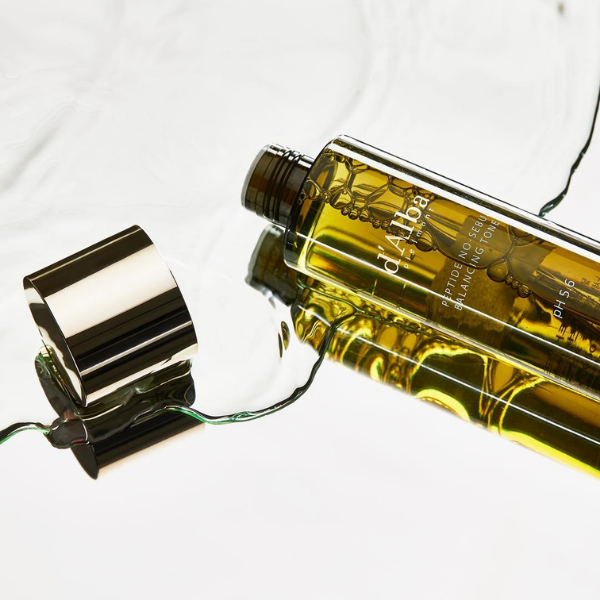 Courtesy of Korean Skincare Brand - d'Alba
Peptides are considered the building blocks of protein in our body, including the collagen in our skin. They help maintain the firmness and elasticity of our skin by boosting collagen production. You can count on this powerhouse ingredient to repair your damaged skin and achieve a more youthful-looking complexion. Peptides play well with most other skincare ingredients, including Vitamin C, niacinamide, and hyaluronic acids.
*Try not to mix peptides with AHA as the acidic pH is undesirable for peptides to work efficiently. Any chemical exfoliation or peeling should be done BEFORE using any peptide skincare products.
Stylevana Recommends:
The d'Alba Peptide No-Sebum Balancing Toner is a summer must-have for its sebum-controlling power that makes summer slick a non-issue. This multi-tasking peptide toner is designed with a roster of luxurious ingredients including Peptide, Pearl Extract, White Truffle, Hyaluronic Acid, Niacinamide, and BHA. Targeting dullness, this face toner brings back radiance and brightens the skin while providing antioxidant benefits to prevent premature signs of aging.
---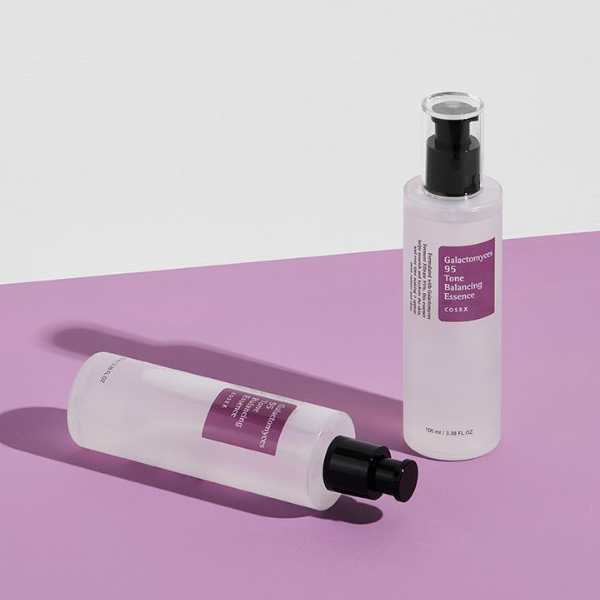 Courtesy of Korean Skincare Brand - COSRX
Niacinamides are an active form of Vitamin B3 - something our body will naturally form on its own when we eat certain foods like beets, leafy vegetables, and eggs. It is a mighty skincare ingredient for a lot of skin benefits, including hyperpigmentation treatment, enhancing skin barrier function to prevent transepidermal water loss (TEWL), and improves dry skin condition and rosacea. Like peptides, niacinamides can also boost collagen production to help reduce the appearance of fine lines and wrinkles.
Stylevana Recommends:
Make the COSRX Galactomyces 95 Tone Balancing Essence your staple in your daily skincare routine if your mature skin is waiting for a skin-brightening, reverse-aging transformation. This toner-essence combines 95% galactomyces ferment extract with niacinamides to retain skin's moisture by strengthening skin's barrier function, as well as combat any visible signs of aging, so only wrinkle-free days ahead!
ALSO READ: What is Niacinamide & What Does It Do for Your Skin?
Add Niacinamide to Your Wrinkle Fighting Team
---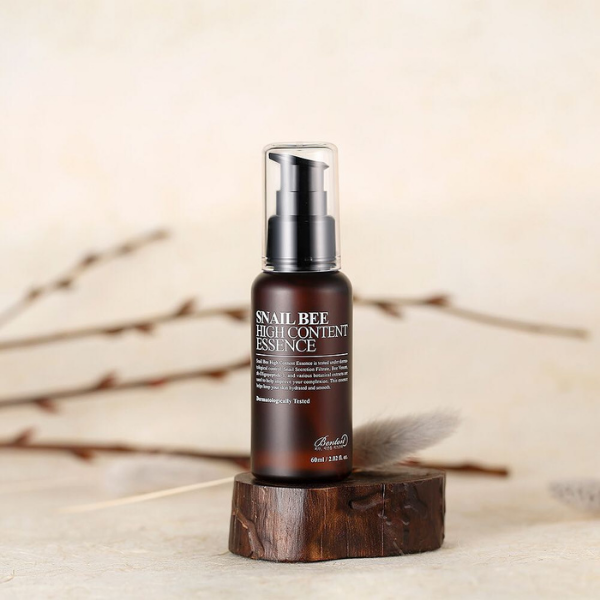 Courtesy of Korean Skincare Brand - Benton
Snail mucin is an excretion from the snail. It can often be referred to as snail slime and may be labeled as snail secretion filtrate on the ingredient lists. The glycolic acid within snail mucin secretion also helps to stimulate collagen production which not only helps diminish fine lines and wrinkles but also offers a radiant, youthful glow to your skin. Korean skincare products with a high concentration of snail mucin can be used for anti-aging solutions while leaving your skin softer, more moisturized and glowing.
Stylevana Recommends:
For sensitive dry skin, the best all-in-one solution your skin could ask for will come from Benton's Snail Bee High Content Essence. This Benton holy grail is hailed as one of the most popular Korean essences and for all the right reasons! It is enriched with a rich mix of 90% snail mucin, bee venom + niacinamide to deliver powerful hydration and boost your skin's elasticity to make it look plump, radiant, and younger-looking. Its gel-like texture turns into a watery liquid with is extra comforting to the skin, not to mention it absorbs very quickly into the skin.
Snail Mucin Heroes Your Skin Will Love
---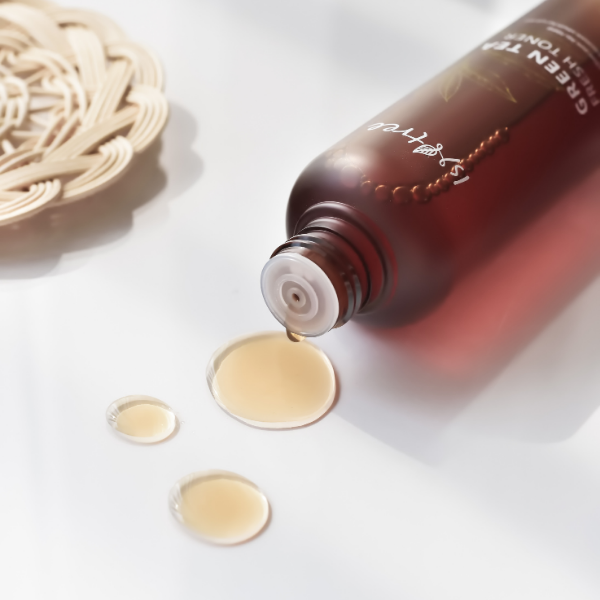 Courtesy of Korean Skincare Brand - ISNTREE
Green tea is a natural ingredient derived from the leaves of the Camellia sinensis plant. In its natural form, green tea is one of the least processed true teas that offers an earthy flavor and aroma while retaining the majority of its beneficial health compounds. With a high concentration of antioxidants, green tea is excellent at fighting premature aging as it helps eliminate free radicals that can cause fine lines and wrinkles.
Stylevana Recommends:
Even if you have clear, smooth skin before, you may find yourself having breakouts and irritation here and there, especially during your monthly hormonal cycle. Free from alcohol, fragrance, essential oil, the Isntree Green Tea Fresh Toner features a blend of EWG green grade ingredients, including 80% green tea extract from Jeju Island and other plant extracts, to soothe, control excess sebum, brighten your complexion + improves signs of premature aging. The hydrolyzed hyaluronic acid and centella asiatica are also especially good for dry, rough skin.
---
Follow us on Instagram and Facebook to get more instant product updates and skincare tips!