After re-watching Netflix's "To All the Boys'' series for the 100th time, I've come to realize that the sweet love story between Lara Jean (played by Lana Condor) and Peter K. (played by Noah Centineo) is not the only thing that made me – and all the LJ + PK stans out there – swoon. Lara Condor's girl-next-door makeup look in the movie is also giving me major ideas and inspirations for the perfect Spring look. So, TO ALL THE BOYS girls listening, here are some tried-and-true essentials you'll need to cop Lana Condor's girl-next-door looks and impress your boy crush this Spring.
---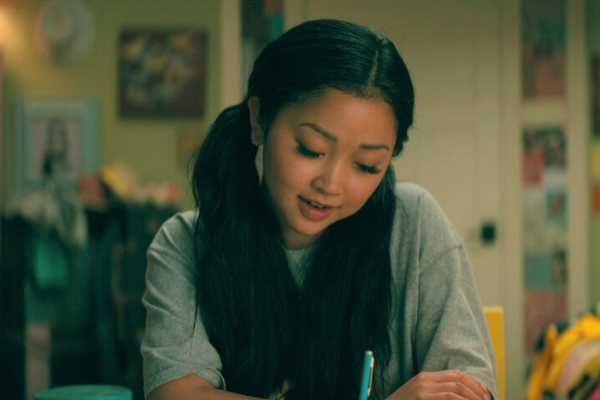 The sweet-natured Lara Jean is not only winning at life with Peter K. as her boyfriend, but those dreamy lashes of hers are GOALS too. Wearing faux lashes with minimal makeup is one of the beauty tricks we all should learn from Lara Jean for a balanced, natural look. So, put away your eyeliner and eyeshadow if you're going with falsies for a casual day look.
STYLEVANA's Tip:
Apply one coat of mascara to your natural lashes before putting on your faux lashes for a more natural, seamless blend. Finish off with a bit of mascara on your lower natural lashes for the perfect wide-eyed effect.
Level-up your lashes with these sweet falsies and mascaras:
---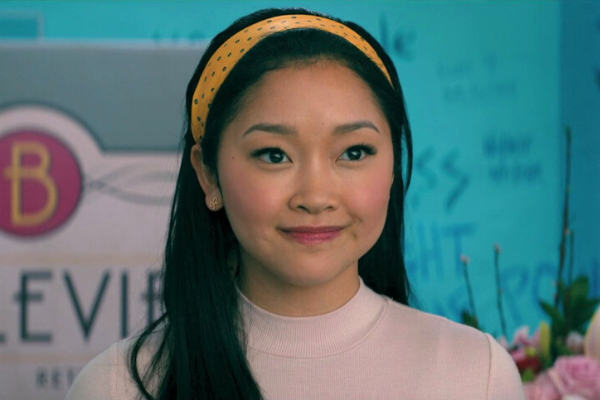 Seriously, who can resist those rosy apple cheeks? Lara Jean's sweet girl-next-door look isn't complete without a dash of rosy flush, which is a major makeup inspo for the blossom season. Go for a soft shade of pink like Lara Jean to add a gorgeous flush of color to your natural complexion. Trust me, just a few swipes of blush can change your whole look and will make your skin look more youthful.
STYLEVANA's Tip:
Blush compact usually features powder formula which is ideal for accentuating your cheeks with a matte finish. If you want to bring a glossy shine to your cheeks, pick a blush cushion or cream stick for a stunning holographic glow.
Get the natural rosy look with these cheeky colors:
---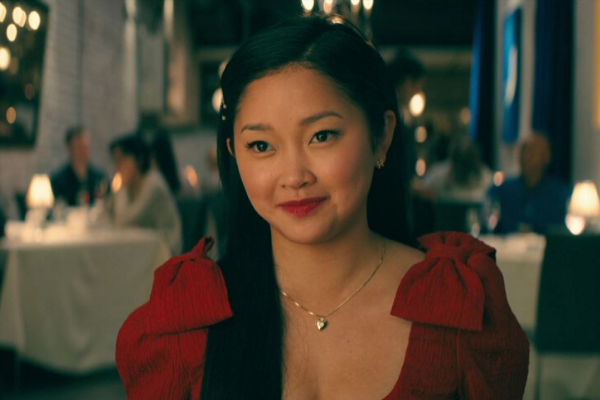 Steering away from her innocent, carefree style, Lara Jean doesn't play around when it comes to her date-night look. She wears her commanding red lips that truly complete the makeup look all on its own. Not to mention this classic rouge boasts a seamless, matte finish that compliments her velvet red dress really well. Believe it or not, sometimes all you need is a bold red lip to enhance the whole look, and thanks to Lara Jean, I've finally found a statement-making style that I can easily master.
STYLEVANA's Tip:
Always keep it classy and sophisticated with minimal eye makeup, which means simple mascara with a touch of eyeliner will do. Don't overburden your look with heavy eye makeup when your matte red lips are the main focus because a well-balanced look goes a long way.
Make your boy crush swoon over your luscious red lips:
---
One of the cutest and fan-favorite moments of the movie is when Lara Jean and Peter K. sat down in the corner café to share a heartfelt conversation for the first time. For her makeup look in this scene, her gradient eyeshadow stands out to me the most. I'm calling it a "half-smokey" eye because it isn't quite a full-blown edgy look. This eye makeup starts with a warm-toned orangey shade and is then complemented with a dark-toned shade in perfect gradient for a bit of subtle intensity and drama.
STYLEVANA's Tip:
Always keep it classy and sophisticated with minimal eye makeup, which means simple mascara with a touch of eyeliner will You can always add some dimensions to this "half-smokey" eye look with a touch of sparkle and shimmer. Pick complementing shades that are buildable and long-lasting to create a more defined and dashing appearance.
Try Lara Jean's "half-smokey" eye look with these eyeshadow picks:
---
5. Bonus Hair Style Tips: Colorful Headbands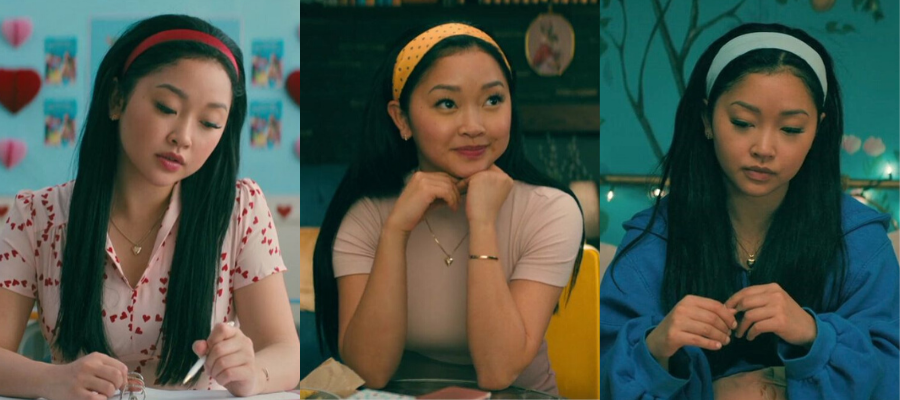 Of course, we cannot miss out on Lara Jean's signature style – colorful headbands. As much as we all love her high ponytail or cutesy piggy tails, Lara Jean champions the headband look like no others. Learn to accessorize your everyday outfit with this trending hair piece to spice up your girl-next-door style with a chic touch. It can be done on curly or straight hair, with or without bangs! Be it patterned, tonal, or fabric, headbands are definitely going into my yes-pile when it comes to a seasonal makeover.
STYLEVANA's Tip:
This wear-with-anything style is a good idea to revamp your old wardrobe for Spring. Make the most of it by color-coordinating your headband with your top to enhance your seasonal edit with vibrant hues and shades.
Complete the perfect girl-next-door look with these colorful headbands:
---
I don't know about you but I'm definitely channeling these iconic Lara Jean's looks this Spring with the awesome Spring Break SALE for up to 80% OFF so you better stock up now! Master the perfect girl-next-door makeup this Spring with the best makeup essentials in town – aka MACQUEEN, MEMEBOX, LABIOTTE, RiRe, and Nakeup Face – with instant 20% OFF discount too! Still thirsty for more style inspo? Check out our Spring Transition Style Guide with Blackpink's Lisa and more K-pop fashion icons here!