Good skin care doesn't start with miracles, it starts with good ingredients. Understanding what your skin needs, what causes it to break out, and what ingredients can prevent those problems is all you need to know to perfect your own summer skin care recipe. Meet your skincare expert Isntree, who is here to teach you everything you need to know on how to become more "ingredient-conscious".
---
The Story Behind Isntree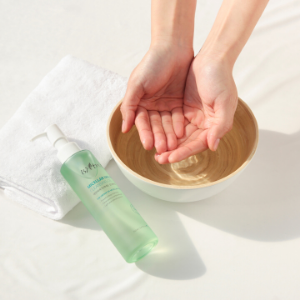 "A Passion To Bear Good Fruit"
Before officially launching the skin care brand in 2012, Isntree was already a pioneer K-beauty brand that encouraged their customers to be ingredient-conscious. The brand started out as a beauty blogger who had launched the first-ever blog in Korea that listed all the ingredients in cosmetic products back in 2009.
Due to the blog's rising popularity and readers' requests, Isntree saw it as a pivotal turning point to start developing their own line of skincare products that focus mainly on natural, safe and healthy ingredients.
The name "Isntree" carries the meaning of "Island", "Nature" and "Tree" - a sweet dedication to the principle of preserving one's natural beauty through raw and pure ingredients. Through years of experience, Isntree has now become a K-beauty brand that understands exactly what it takes to be considered a "good cosmetic product". Keep scrolling and see which THREE superhero ingredients you need to introduce to your summer skin care recipe!
---
Superhero Ingredient #1: Hyaluronic Acid
The first thing you need to know about hyaluronic acid is that it is a substance that can be found naturally in your own body and skin, where it binds to water to help retain moisture. But daily external stressors like sun exposure, smokes or pollution can reduce its amount in your skin, which is why you need a hyaluronic acid supplement to boost it back up. Isntree's Hyaluronic Acid Line will be the perfect hydration station to make your skin look nice and supple during the summer season.
What We Recommend:
First, try Isntree's Hyaluronic Acid Toner to hydrate your dry skin after cleansing. It's a water-based, game-changing toner that has triple-teamed its hyaluronic acids and other patented ingredients to replenish moisture and calm oil secretion. Follow it up with Isntree's Hyaluronic Acid Moist Cream that features not only 5 types of hyaluronic acid but also centella asiatica extract and allantoin to soothe and smooth your skin. For overnight skin repair and treatment, consider trying Isntree's Hyaluronic Acid Water Sleeping Mask.
---
Superhero Ingredient #2: Mugwort
In case you haven't heard: mugwort is now the trendy new ingredient in Korean skin care that is taking over the ingredient list. It might sound like a magical herb coming straight out of a Harry Potter movie, but mugwort really DOES have healing power. This skin care ingredient is recognized for its antibacterial, anti-fungal, and skin-protective properties that can soothe and treat sensitive skin and acne-prone skin. Using mugwort to save your acne-prone, sensitive skin means you need to give Isntree's Spot Saver Line a go.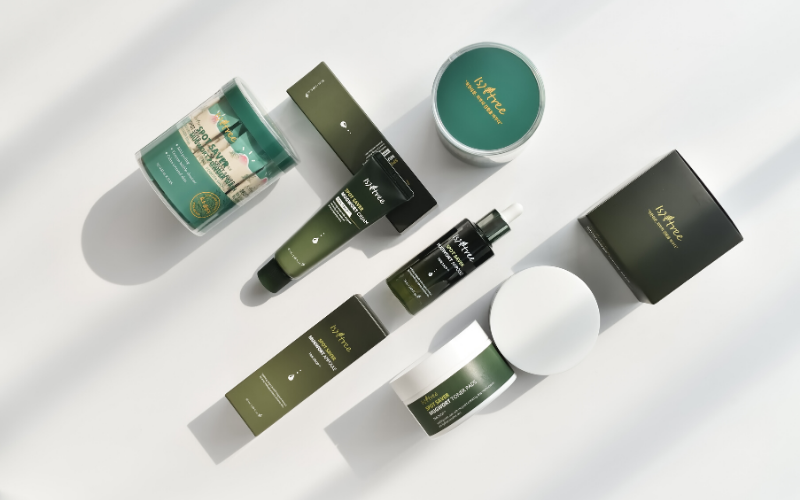 What We Recommend:
Need a refreshing cleanser to start your day? Sure, pick Isntree's Spot Saver Mugwort Powder Wash that features triple synergy of papain enzyme, dead sea salt, and Korean mugwort leaf powder to gently exfoliate and remove your dead skin cells without irritation (which makes Isntree's Real Mugwort Clay Mask another wonderful option for pore care too). Pamper your sensitive skin with Isntree's Spot Saver Mugwort Ampoule and Mugwort Gauze Mask for all the healing power that your damaged skin needs.
---
Superhero Ingredient #3: Green Tea
Finally, let's dish a bit on Green Tea. This skin care ingredient offers a wide range of therapeutic skincare benefits, including anti-inflammatory, anti-oxidant, and antimicrobial properties that make it an effective treatment for acne-prone and oily skin. Green Tea also helps with reducing sebum secretion and fights against infection. So if you're looking to give your skin a super "zen" treatment with a calming line-up, Isntree's Green Tea Line will definitely help you get there.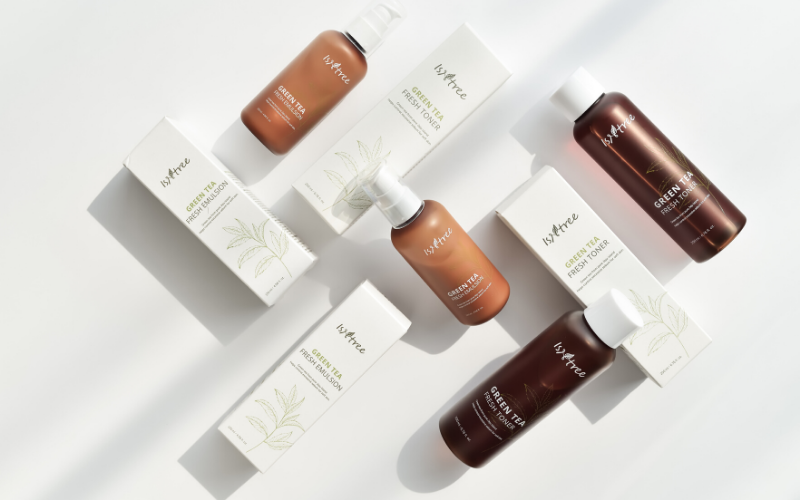 What We Recommend:
Formulated with 80% fresh green tea extract from Jeju Island, Isntree's Green Tea Fresh Toner is a sebum-balancing toner that keeps your oily skin under control. Couple it with the Green Tea Fresh Emulsion to bring a nice, soothing addition to your anti-sebum regimen, ending the cycles of bad breakouts and oil-shine during summer.
---
One more thing that will make you fall MORE in love with Isntree's skincare products is that their skincare products are all colorless, fragrance-free, and free from 40 harmful chemicals to serve your skin the best that it deserves. Explore Isntree's FULL collection and save 30% on your best picks! Haven't decided which superhero ingredient are you trying this summer? Browse the Hyaluronic Acid line, Mugwort line, and Green Tea line for a closer look!