Summer's coming and you're afraid of the midday shine already? Well, I get it. Treating your oily skin with the right skincare products is one thing, but making your oily skin look shine-free and flawless with full coverage and longlasting makeup is another. Whether it's powder foundation, liquid foundation, makeup primers, or BB Cream, your base makeup routine this summer should be based on one thing and one thing ONLY - keep everything light and simple. So if you haven't already got the best K-beauty base makeup combo - I mean a lightweight foundation, makeup primer, and BB Cream - for oily skin locked and ready in your arsenal, then you need to listen up. Scroll down to see our K-beauty round-up packed with the best makeup primers, foundations, and BB cream for your shine-free makeover, so let's jump right in!
---
innisfree - No Sebum Blur Primer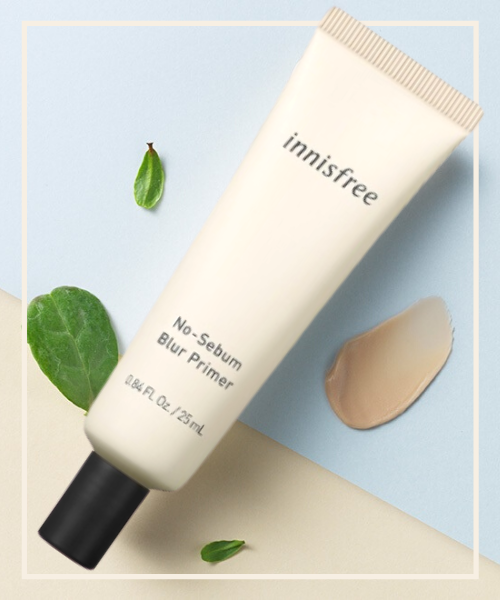 Best Selling Sebum Control Makeup Primer for Oily Skin
Before applying foundation in your makeup routine, it's important to prep your face with a K-beauty makeup primer like innisfree's No Sebum Blur Primer to set your oily skin and uneven skin tone on a mattifying note. This pre-foundation makeup primer from innisfree features sebum-controlling skincare ingredients that allow your oily skin to restore its natural balance. Struggling with large pores? No worries, this makeup primer also helps tighten your pores, leaving your oily skin comfortable, smooth, and soft right before your foundation step.
---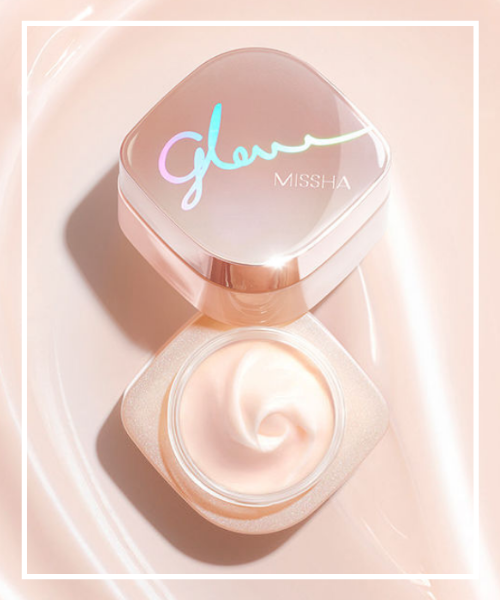 Best Selling Makeup Primer to Turn Oily Skin Into Dewy Skin
Is it a moisturizer, a morning pack, a makeup primer, or a skin balm? Well, how about all of it? MISSHA's Glow Skin Balm is built to be in your everyday makeup routine as a pre-foundation makeup primer. This K-Beauty essential has the best ingredient for your oily skin - jojoba seed oil. This skincare ingredient is known for regulating sebum production for your oily skin so it's great for treating and preventing acne breakout. This K-beauty makeup primer from MISSHA also features a special thin glow formula that creates a smoothing base for your foundation step, while transforming your darker, lackluster skin tone into dewy, glowing complexion.
---
The Face Shop - Air Cotton Makeup Base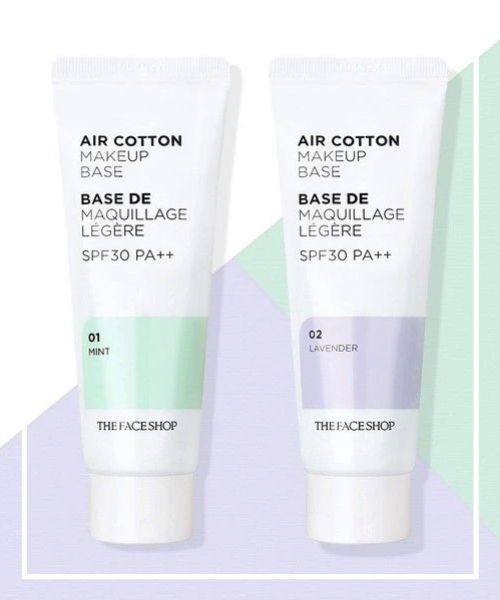 Best Selling Lightweight Makeup Primer for Oily Skin
Want to create the perfect canvas for your foundation step where your oily skin can still feel and look breathable? You need to introduce this K-beauty makeup primer to your day-time makeup routine ASAP! Available in minty green color and lavender color, The Face Shop's Air Cotton Makeup Base has a smoothing, ultra-lightweight formula that also doubles as a color correcting solution to even out the skin tone for your oily skin. Pick the minty-green makeup primer to neutralize your red-ish skin tone, or go for the soft-lavender one if your skin tone is pale and yellow so your foundation can enhance your flawless complexion to the next level. Bag it for 10% OFF now!
---
heimish - Artless Perfect Cushion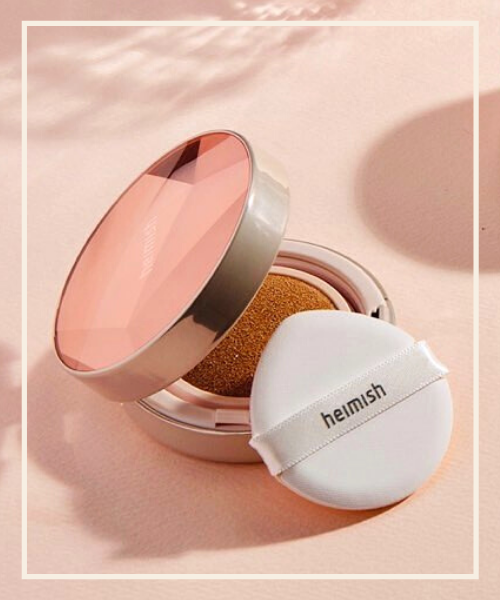 Best Selling Foundation Cushion to Add a Dewy Glow on Oily Skin
Trade your oily skin complexion for a renewed dewy one with this Artless Perfect Cushion from heimish. Loaded with enriched botanical ingredients, this heimish foundation cushion delivers a natural, long-lasting coverage after your makeup primer that is equally hydrating and skin-fitting. Not to mention the fact that it helps correct your skin tone to make your oily skin look more vibrant and lively. What people love most about this K-beauty foundation cushion is not only its heimish brand-iconic packaging but also its "mochi" cushion technique, which means the foundation formula is sitting in between two layers of the foundation cushion so oily skin friendly formula does not dry as fast as one normally does. Why not try it with up to 30% OFF now?
---
CLIO - Kill Cover Conceal Cushion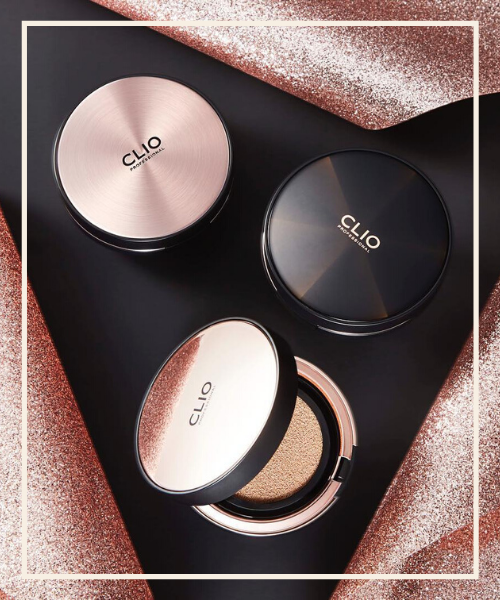 Best Selling Concealer-Foundation Cushion for Oily Skin
If you're going for a full coverage makeup that doesn't overshadow your natural skin tone, you need to consider adding CLIO's Kill Cover Conceal Foundation Cushion to your makeup routine. Available in 4 customized shades for different skin tones and brightness, this K-beauty foundation cushion from CLIO lives up to its name by maintaining a concealer-like coverage for your oily skin while also featuring a feather-light sebum controlling molecules to promote oil control. Talk about the hardest worker in the room, right? You'll definitely love the triple-functioning formula of this foundation cushion if all you need is UV protection, brightening, and wrinkle-care.
---
moonshot - Micro Settingfit Cushion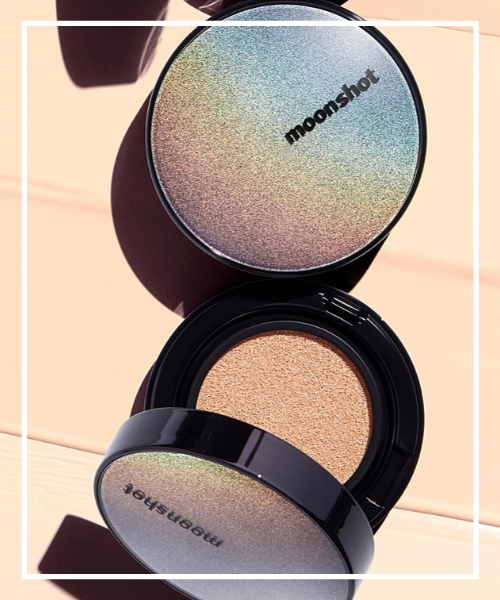 Best Selling Foundation Cushion For Oily Skin in Summer
A cult-favorite but also a dupe of sunscreen + foundation cushion rolled into one, this moonshot Micro Settingfit Cushion is a dream foundation cushion for the summer season because it features a water-cooling sensation to curb your oily skin from acting up during the heat. Not to mention this K-beauty foundation is also a 3-in-1 foundation cushion that combines skin tone brightening + anti-aging + UV protection. You'll also love how quickly it settles on your oily skin, thanks to the weightless adherence by Microsoft Technology, so no setting powder needed for your makeup routine because this foundation cushion already does it all for your oily skin.
---
MISSHA - M Perfect Cover BB Cream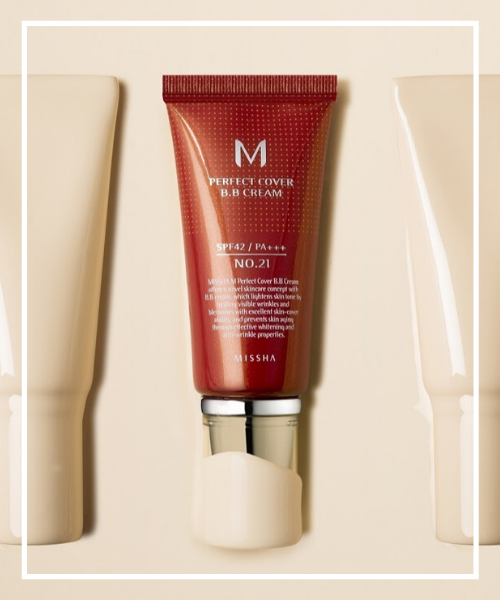 Best Selling BB Cream with Buildable Coverage for Oily Skin
This MISSHA BB Cream is indeed perfect, and works best for oily skin type like yours. We especially love how this K-beauty BB Cream is able to make your skin tone look naturally radiant by concealing blemishes with excellent buildable coverage. Available in 5 shades to suit your skin tone, this multifunctioning BB cream blocks UV rays, whitens and smoothes your oily skin with fine liquid formula, while nourishes your oily skin with ample hydration from Algae Extract, Hyaluronate and Glycerin. Looking to achieve a sleek, wrinkle-free complexion under the sun? Yup, all taken care of.
---
PURITO - Snail Clearing BB cream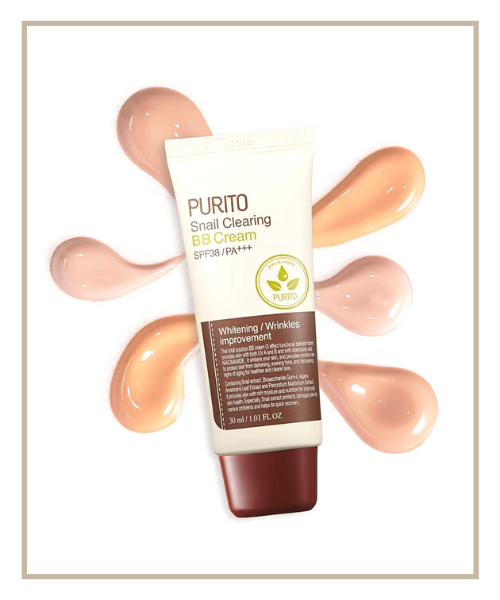 Best Selling BB Cream to Heal Damaged, Oily Skin
Who says you need to wreck your wallet for the perfect BB Cream that is both chemical-free and oily skin friendly? Not PURITO for sure. This PURITO Snail Clearing BB Cream is free from 10 harmful chemicals and combines whitening + sun care + wrinkle-care into one formula for your oily skin. But what sets it apart from other BB creams is its Allantoin component, which is a great skincare ingredient for healing damaged skin in the case of acne breakouts and blemish-plague skin. Add this K-beauty BB Cream to be the quick fix for your everyday makeup routine starting today!
---
THANK YOU FARMER - Be Beautiful Natural BB Cream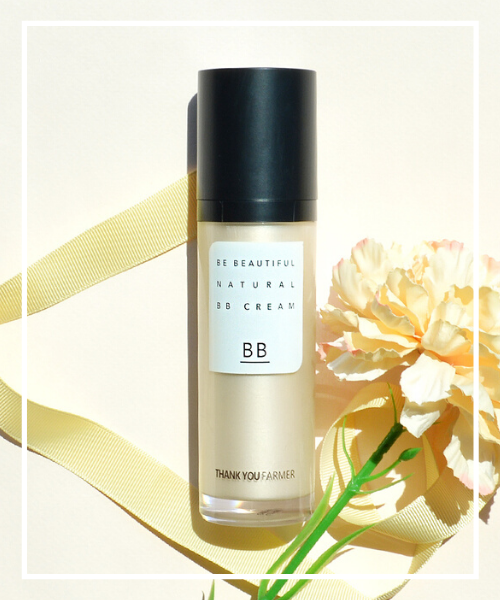 Best Selling Oily Skin Friendly BB Cream for Natural Beauty
Don't let oily skin and uneven skin tone ruin your day - try THANK YOU FARMER's Be beautiful Natural BB Cream for your makeup routine to fix your skin tone problem and leave you shine-free all day. People love this K-beauty BB cream for its velvet smoothing coverage that brightens up your skin tone instantly. And who doesn't love a BB cream that combines skincare + makeup to make your oily skin look its best? This BB cream not only boasts high-quality skin-protection with Niacinamide but also helps whiten your skin tone, and provides wrinkle-care and UV protection.
---
Spot any favorites for your oily skin? Explore our foundation collection on Stylevana, or head over to browse the best selling makeup primer and BB Cream collection to stay shine-free this summer season. Do you know all heimish items are currently up to 30% OFF? Also, make sure to check out HERA's makeup collection while you're at it - save 10% brandwide ! Craving some skincare tips on how to treat your oily skin or acne prone skin? Check out our skincare guide on how to use tea tree oil to keep your oily skin at bay this summer!