BTS just announced their comeback with the new album Map of Soul: 7 earlier in January, followed by the release of their first single Black Swan, trailers of Suga's Interlude: Shadow and J-Hope's solo track Outro: Ego. While ARMYs (how BTS' fandom is called) around the world are on the edge of their seats waiting for the release of the new album today, we have sought out four iconic makeup styles from BTS's past and forthcoming comebacks.
Let's find out which makeup look you should try based on your favorite BTS album!
---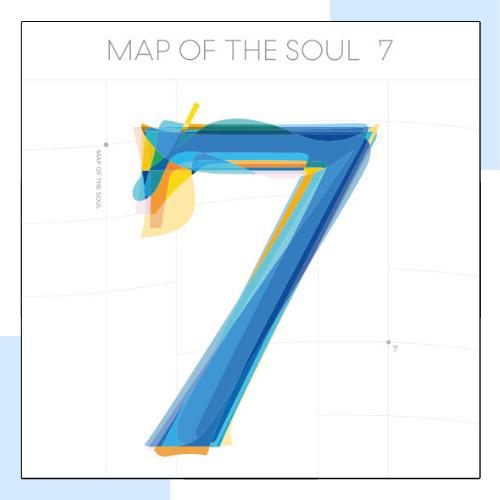 MAP OF THE SOUL: 7
Released on February 21, 2020
This new album circles around Carl Jung's psychological theory involving "shadow," "self," and "ego," perfectly portrayed by their dark-themed concept photoshoot.
Makeup Concept: Smokey Eyes + Enhanced Eyelashes
With their recent release of different concept photos portraying a variety of themes that lead up to their new album Map of Soul: 7, BTS continues to champion some highly anticipated beauty looks. To capture the mystique and secretive persona, V wore smokey eyeshadow with fanned lashes for the BTS' true selves-themed promo shoot.
How do we wear V's look?
Stick to no more than 3 shades and keep the darkest color along the lash line. Don't forget to blend your shadow and finish the eye look with curled lashes.
---
MAP OF THE SOUL: PERSONA
Released on April 12, 2019
For BTS' beauty looks in the album Map of Soul: Persona, we cannot miss their rainbow-colored hair and the color theme of the album — pink.
Makeup Concept: Coral-toned Lips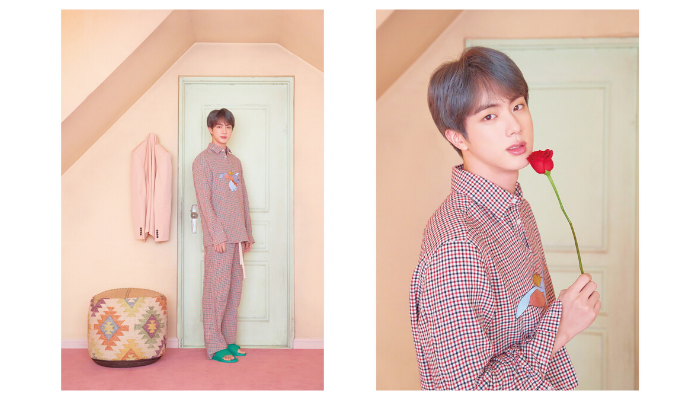 Our "Worldwide Handsome Guy" Jin mastered an almost no-makeup makeup look with a tinge of coral pink on his lips, perfectly echoing the red rose being held in his hand and the soft pink hue of the setting.
How do we wear Jin's look?
The Living Coral was the Pantone Color of 2019 and it's not going anywhere in 2020. Coral pink is a wear-anywhere kind of color. Keep the rest of your face simple and wear a coral pink tint on your lips to warm up your complexion.
---
LOVE YOURSELF: ANSWER
Released on August 24, 2018
BTS' beauty looks for album Love Yourself: Answer feel almost like Modern Renaissance, with their colorful mix and match and hair colors.
Makeup Concept: Kohl Eyeliner for Monolids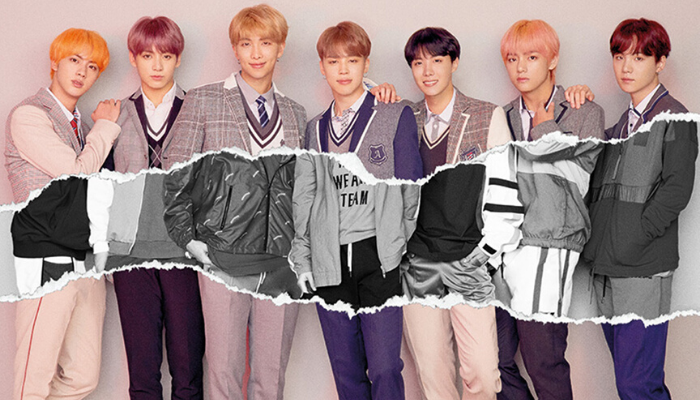 In contrast to their vibrant styling, BTS kept their makeup to a minimum for this album by putting the focus on their kohl eyeliner. With most BTS members having monolids — namely Jimin, Jin, Suga, V and RM, the kohl eyeliner creates just perfect dimension and flatters their eye colors for an enlightened effect.
How do we wear BTS's look?
First, slightly pull your lids at its outer corner. Then, starting from the inner corner, apply a series of dashes of eyeliner and work your way out. Last, connect the dashes to create the perfect line.
---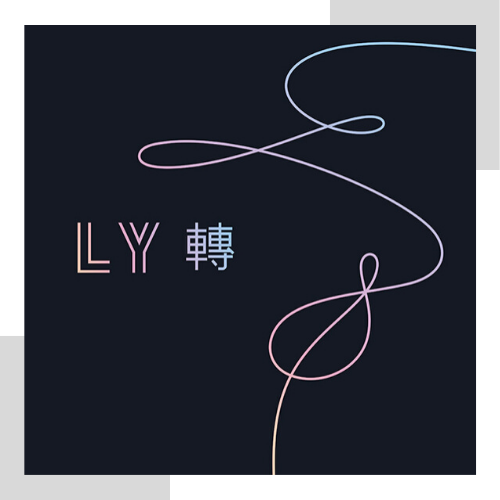 LOVE YOURSELF: TEAR
Released on May 18, 2018
For their album Love Yourself: Tear, the beauty concept of BTS' members is the no-makeup makeup look. This natural style on BTS embodies the pureness of their youth.
Makeup Concept: The "No-Makeup" Makeup Look
Of course, for most of us, it takes a few cheats to achieve that healthy, glowy complexion while enhancing our natural features. Forget about heavy eye makeup and dramatic lips, we're talking about the foundation and loose powder to create that "no-makeup" illusion. Just keep everything light and simple so you don't look to "made-up".
How do we wear BTS's look?
First, pick a buildable foundation to make your skin look naturally dewy. Then, apply a thin layer of loose powder on top for a shine-free, fresh look.
---
What's your favorite iconic BTS look? The dramatic, colorful ones or the subtle, natural ones? Either way, let's experiment with some of the beauty looks that BTS has championed so far. Pop over to see MEMEBOX's collection to save extra 20% OFF on your beauty faves! Don't forget to check out MACQUEEN for 12% OFF while you're at it, just thank me later!