New season, new VANA Box to unpack! We're kicking off the chillier weather with our brand new Star-Studded VANA Award Set VANA Box. The name says it all: this 7-piece skincare set worth over $100+ features the greatest hits of our VANA Award winners, specially curated to infuse your AM and PM routines with the star power of bestselling K-beauty mainstays. Featuring the likes of BEAUTY OF JOSEON, Isntree and more fan-fave beauty labels, your skincare routine's about to get a major upgrade - in other words, hello dream skin!
This edition of our VANA Boxes is even more special as in it you'll get an exclusive Stylevana tote bag to carry around your daily essentials, currently-reading novels, groceries… or of course, your must-have skincare essentials! It's available for purchase RIGHT NOW but if you want to learn more, down below you're getting allll the details on the entire set - keep scrolling to begin.
---
STYLEVANA Exclusive
Star-Studded VANA Award Set VANA Box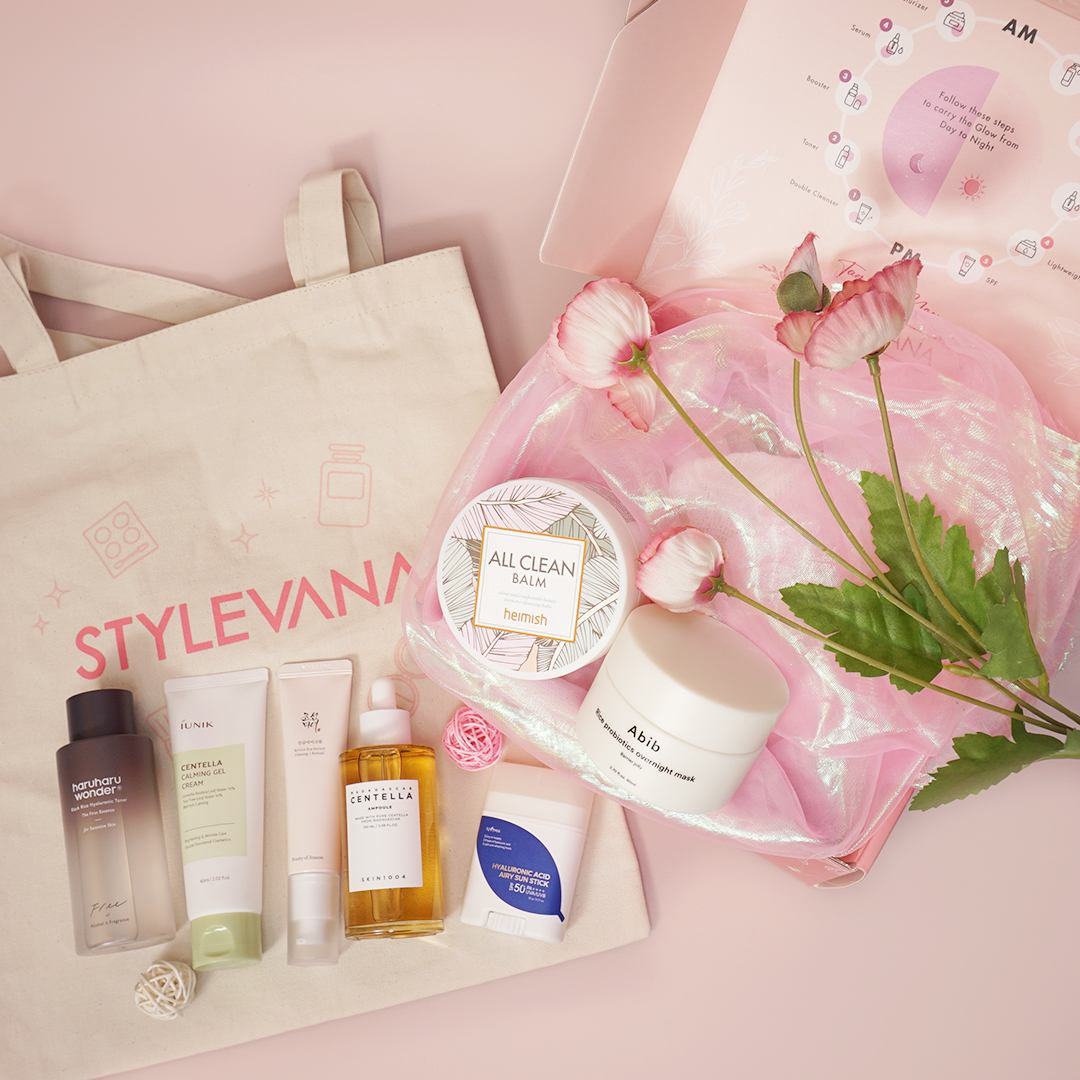 What you'll get:
1. Haruharu WONDER - Black Rice Hyaluronic Toner (Fragrance Free)
When it comes to the Haruharu WONDER Black Rice Hyaluronic Toner (Fragrance Free), it's so well-loved that we can't restock our shelves fast enough (metaphorically speaking; it's available for you to purchase right now!) The Black Rice, Bamboo Shoot Bark extract + Beta-Glucan-packed essence toner conditions the skin to prepare it for your skincare routine post-cleanse. It gives the complexion a surge of moisture to alleviate any tightness in the inner layer, immediately bestowing the benefits of its skin-loving ingredients upon the complexion for lasting hydration and radiance.
2. Isntree - Hyaluronic Acid Airy Sun Stick SPF50+ PA++++
Sun sticks are definitely having their moment throughout 2023, and leading the pack of breakthrough formulas is the Isntree Hyaluronic Acid Airy Sun Stick SPF50+ PA++++. The lightweight, white cast-free formula is practically invisible on the skin, the only trace of it being a natural satin finish that's comfortable and airy. It includes 8 layers of Hyaluronic Acid to ensure each layer of the skin is quenched, in addition to Aloe Vera Leaf and Bamboo extracts for cooling and calming the complexion.
3. iUNIK - Centella Calming Gel Cream
Put irritated, blemished skin to bed with the iUNIK Centella Calming Gel Cream. This refreshing gel cream combines 72% Centella Asiatica Leaf Water and 10% Tea Tree Leaf Water to calm irritation, reduce redness, and improve skin sensitivity over the long term. Plus, it helps to reduce scarring post-acne and brighten the complexion as a whole. Users love this formula for how easily it sinks into the skin and the cooling sensation it offers when applied.
4. SKIN1004 - Madagascar Centella Ampoule
A layer of the famed SKIN1004 Madagascar Centella Ampoule and the skin slurps it right up; anyone battling a compromised skin barrier or dealing with redness and inflammation needs a bottle (or 5) of this ampoule on their top shelf. The soothing ampoule contains 100% Centella Asiatica extract to balance a complexion affected by external irritants, nursing all skin types back to health by soothing and replenishing hydration.
5. Abib - Rice Probiotics Overnight Mask Barrier Jelly
Doing the mostest for your skin as you catch your Z's is the Abib Rice Probiotics Overnight Mask Barrier Jelly. The dynamic duo of Rice Bran and Probiotics form a shield over the skin in this thick and bouncy jelly mask, simultaneously firming, nourishing and strengthening your complexion. Come daytime, skin texture is smoothed out and the complexion is protected from further environmental stress.
If you didn't think there was one singular product that could help you get rid of impurities, dirt, blackheads, SPF AND makeup residue, it's clear you've yet to meet the heimish All Clean Balm. Beloved by fans for its smooth balm-to-oil-to-milk formula, it's packed with nourishing Shea Butter, Coconut extract and more botanical ingredients to clear away all trace of buildup from the skin without stripping it of hydration. This balm is gentle, soft, and doesn't sting the eyes like many cleansing balms tend to do.
7. BEAUTY OF JOSEON - Revive Eye Serum : Ginseng + Retinal
Trust the power of a tried-and-true Hanbang ingredient to work its magic. With 10% Ginseng Root extract to iron out wrinkles and 2% Retinal Liposome to firm up sagging skin, the BEAUTY OF JOSEON Revive Eye Serum : Ginseng + Retinal is *the* skincare necessity to transform your undereyes. The creamy serum addresses the loss of protein and consequential loss of elasticity in the skin, working to revitalize its health and appearance. Bonus points for its silky, non-sticky texture that plays nice with other skincare products.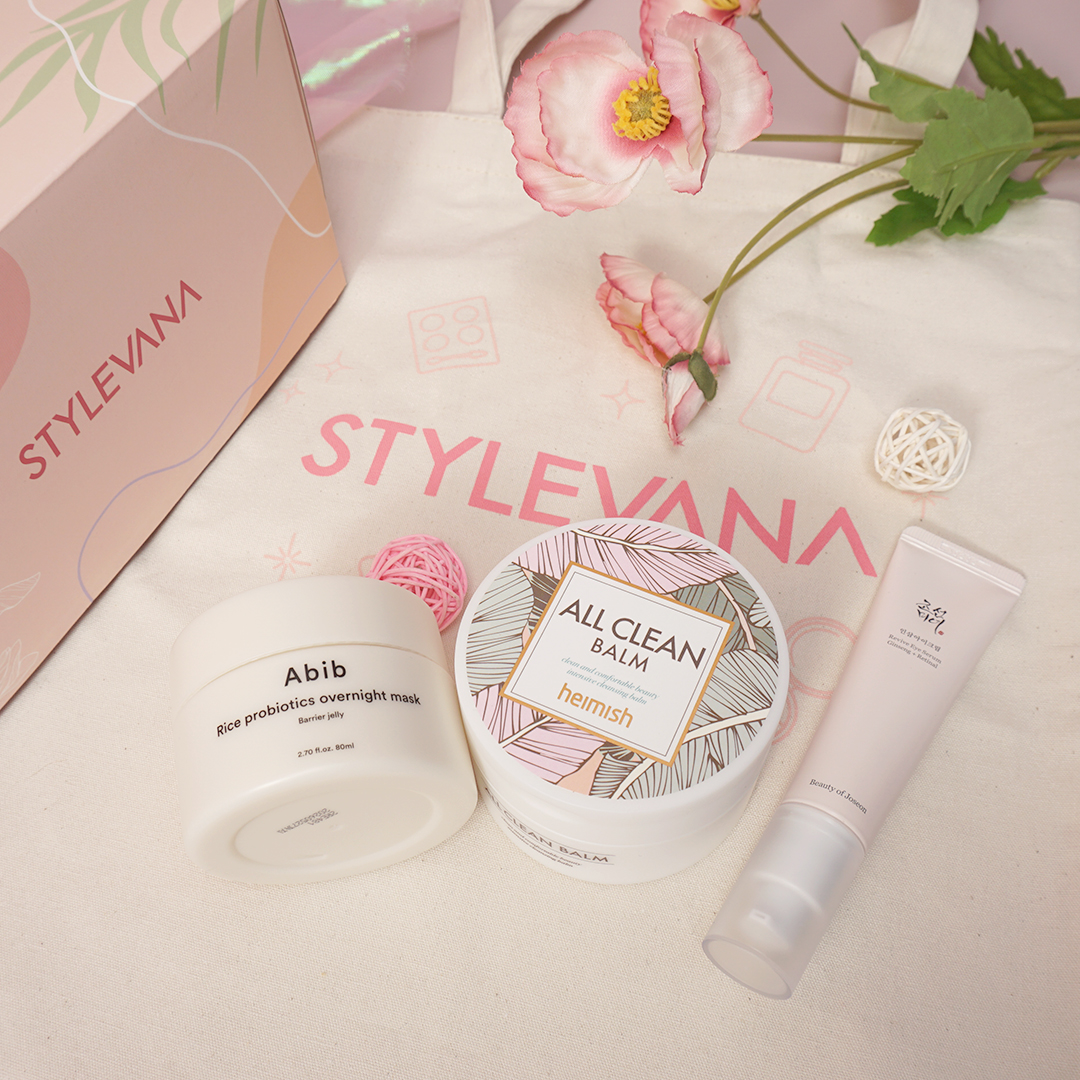 ---
Our VANA Boxes sell like hot cakes and once they're sold out, they won't be coming back, so grab your Star-Studded VANA Award Set today! Make sure you're following us on Instagram and Facebook, as well as keeping an eye on the VANA Blog, so you receive all the latest news, promos and information!