Spring is finally here and it's time to get your tresses and body out of hibernation. Don't worry, we're here to get your self-care regimen on fleek for the warmer months of the year and say goodbye to thin hair and damaged split ends. For the perfect springtime self-care ritual, you'll need an easy-to-follow hair care and body care routine to make sure you're getting a spring glow-up from head to toe! From scalp treatment, exfoliation to sun-protection, follow this 7-day ritual to get yourself protected, treated, and luminous!
---
Day 1: Scalp Treatment
Springtime marks the beginning of warmer weather and it's likely that your scalp could start to get oily around this time. Your scalp contains tiny pores beneath which lies the sebaceous glands. They produce a natural oil called sebum. Sebum is vital to maintain a healthy scalp and hair. But sometimes, certain factors may contribute to an overproduction of sebum in your skin/scalp, making your hair greasy.
Ryo Hair - Jayangyunmo 9EX Hair Loss Expert Care Shampoo (For Oily Scalp)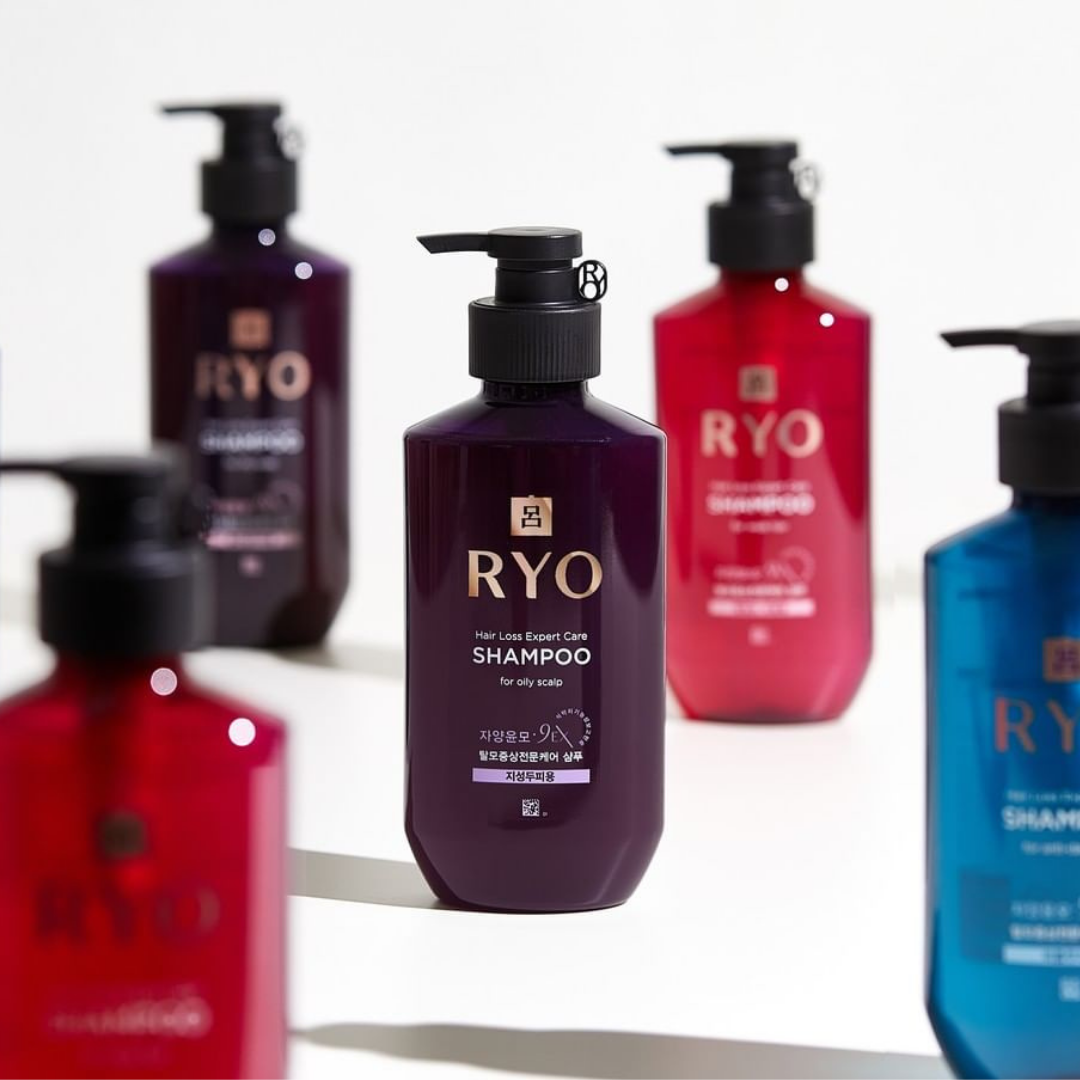 Courtesy of Korean Brand - Ryo Hair
This Ryo Hair Jayangyunmo 9EX Hair Loss Expert Care Shampoo (For Oily Scalp) features herbal complex of ginseng, cnidium, pine needle and camellia to nourish your scalp back to health. Powered by 40 years of hair loss care technology of GinsenEX™, this scalp care shampoo delivers full benefits of highly concentrated ginsenoside for effective care for oily scalp as well as hair loss problems.
---
Day 2: Anti-Hair Loss Treatment
Dealing with hair loss is head-scratchingly painful—pun intended. And it is notoriously persistent. Beyond that, it comes down in large part to the fact that it may happen for a variety of reasons like stress, or post-pregnancy hormonal change. Apart from surgical solutions, you can slowly but surely rectify the situation from your daily up-keep with some helpful anti-hair loss treatment.
SOME BY MI - Cica Peptide Anti Hair Loss Derma Scalp Treatment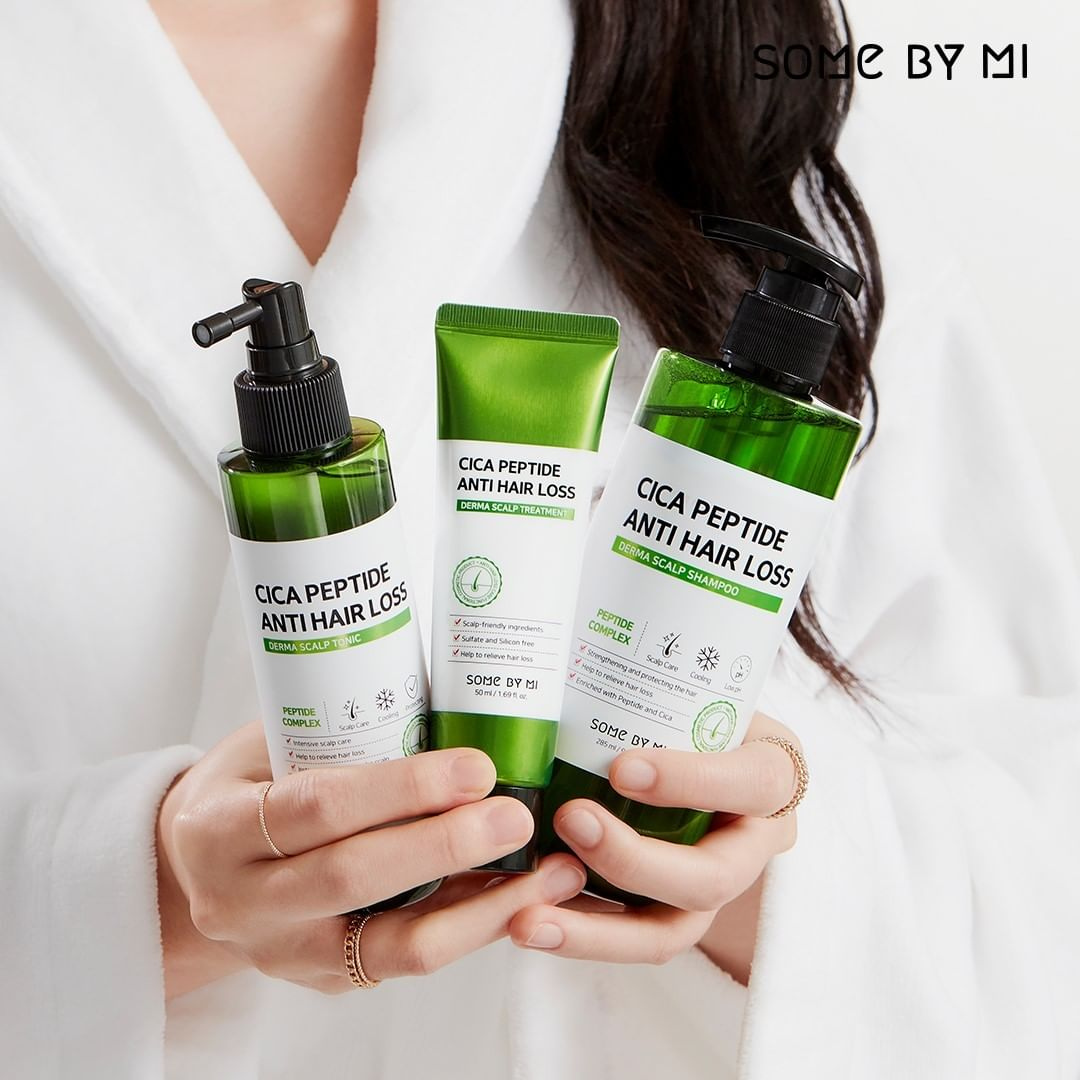 Courtesy of Korean Brand - SOME BY MI
ICYMI, cica is an effective calming and regenerative ingredient, which helps treat the tired, stressed scalp. Stressed scalp is one of the main causes for early signs of hair loss or even balding if left untreated. So count on the SOME BY MI Cica Peptide Anti Hair Loss Derma Scalp Treatment as it tackles hair loss at its root. Formulated with cica, peptide and black complex, this hair loss treatment strengthens damaged hair strands from the root to prevent hair loss.
---
Day 3: Tame the Frizz
Unwanted frizz can be a nightmare to deal with, especially during the warm, humid Spring season. While the moisture in the air causes your hair to frizz up, your job is to make sure you're conditioning your hair well enough with anti-frizz treatment so your hair is left hydrated enough without wanting to absorb the moisture outside.
Healing Bird - No Wash Ampoule Treatment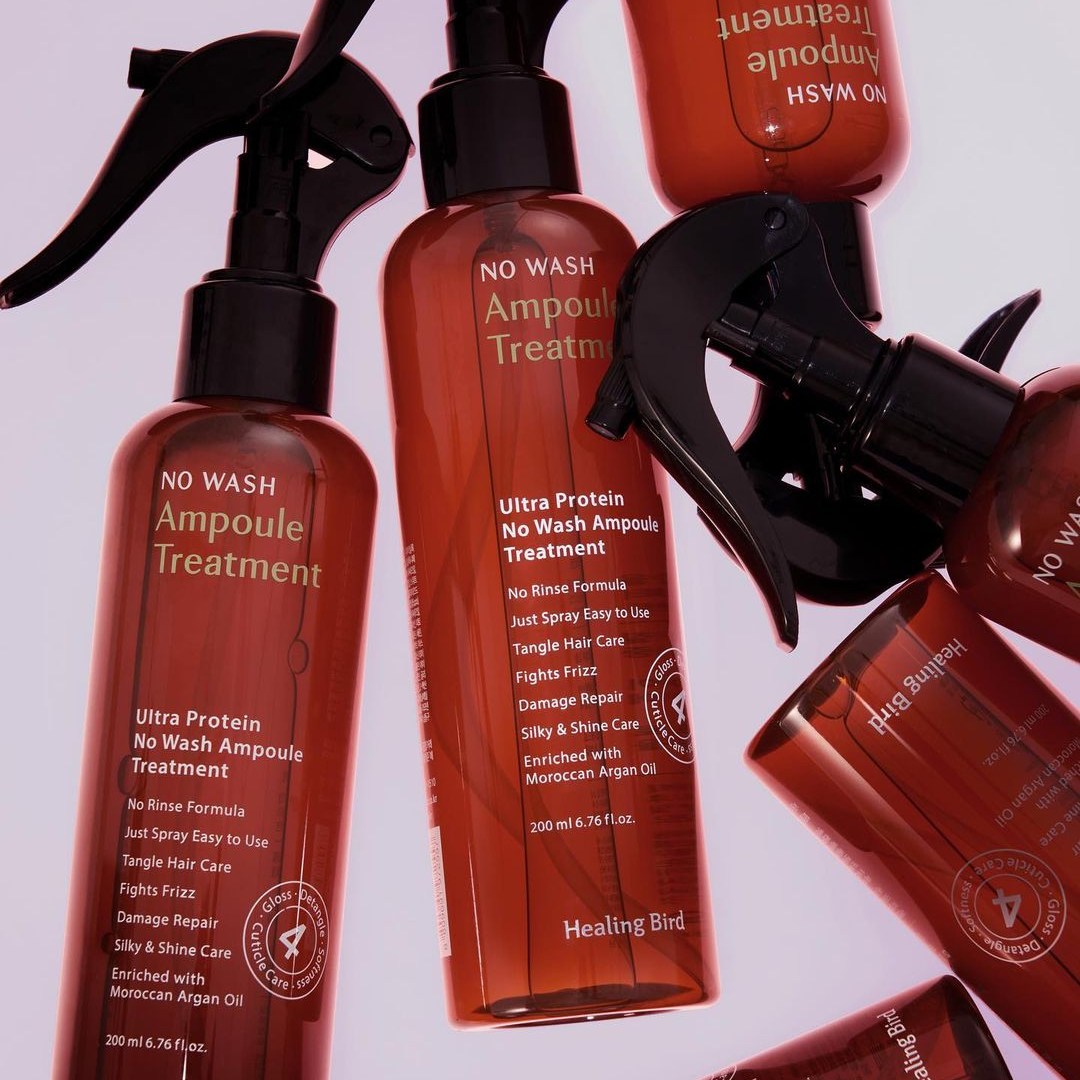 Courtesy of Korean Brand - Healing Bird
The Healing Bird No Wash Ampoule Treatment has an innovative no-wash formula that features 7 vegetable oils, including Avocado and Sweet Almond, to help you breathe life back into your frizzy, damaged hair hassle-free. This ampoule has a watery texture that is lightweight and quick to absorb while providing intense nourishment to keep your hair tangle-free all day longs.
---
Day 4: Bring Back the Shine
Spring is the perfect time to bring back your hair's long lost shine and reverse the damage and kick the repair mode into high gear. Sometimes, shampoos with harsh chemicals can strip off the natural oils from your scalp and hair, and having your hair color-treated multiple times a year can also cause your hair to become dull and dry. So to revive the shine, you are recommended to apply hair mask on a weekly or bi-weekly basis.
Shiseido - Tsubaki Premium Repair Hair Mask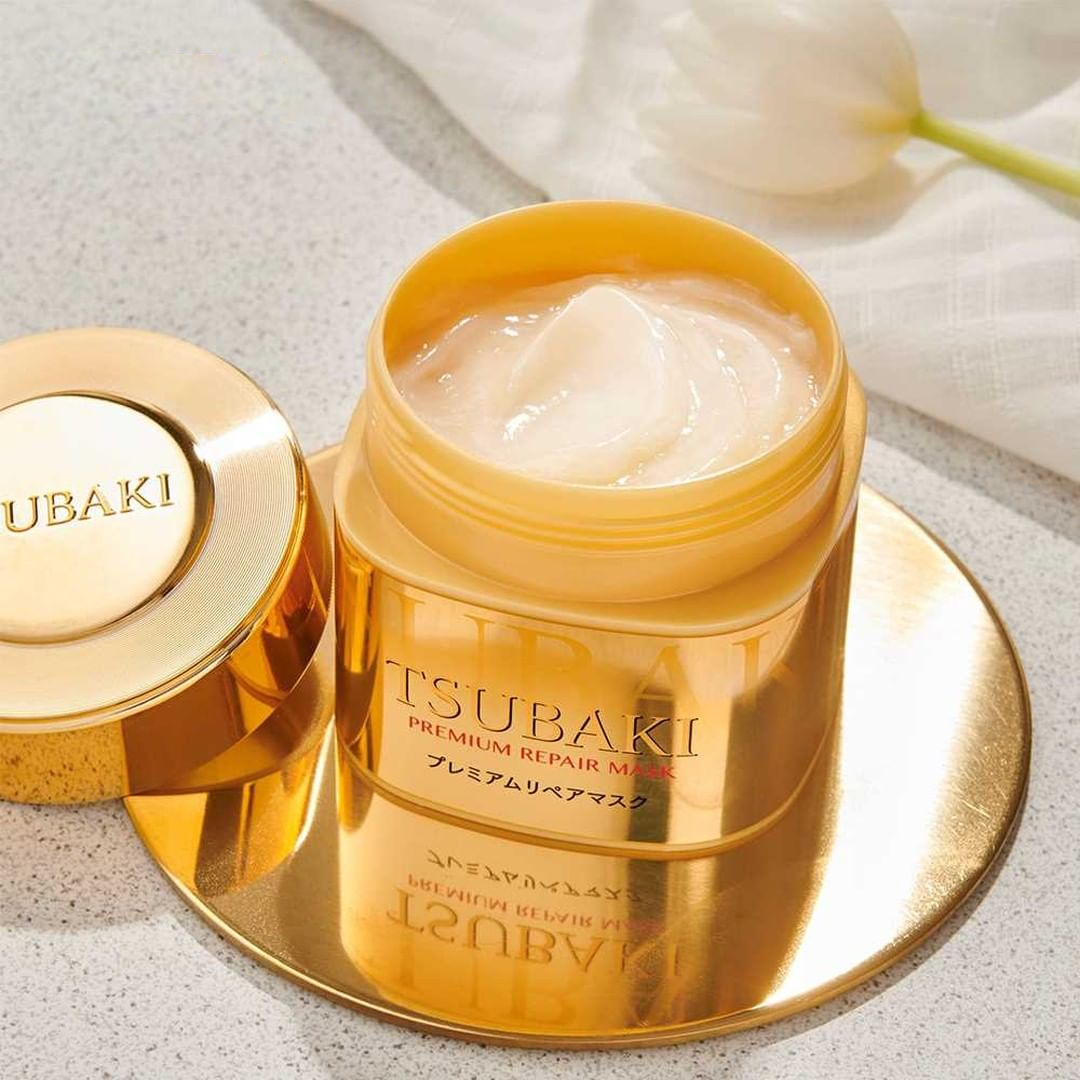 Courtesy of Japanese Skincare Brand - Shiseido
You don't have to venture too far for a salon-grade hair mask treatment to deal with damaged hair when you can do it with the Shiseido Tsubaki Premium Repair Hair Mask at the comfort of your own home. This hair mask penetrates hair to repair damage and deeply moisturize with its innovative infiltration technology, leaving your locks smooth from roots to tips and with a pleasant camellia scent.⁠ Follow it up with a hair serum like the miseenscéne Damage Care Perfect Serum harnesses the moisturizing powers of Moroccan argan oil and 7X Golden Oil™ to bring back the lustrous shine in dry hair while also giving it long-lasting protection.
---
Day 5: Exfoliate Your Body
It goes without saying: exfoliation is always a must in our book, no matter if it's for your face or body. Essentially, regular exfoliation (we recommend doing it in the shower) is the key to preventing the build-up of dead skin cells and keeping the pores on your body clear. Body wash that doubles as a body scrub will get the job done for you.
FRUDIA - My Orchard Passion Fruit Scrub Body Wash
Courtesy of Korean Skincare Brand - FRUDIA
Boasting a refreshing fruity scent, this FRUDIA My Orchard Passion Fruit Scrub Body Wash is a springtime delight as it brings more than just a touch of tropical uplift ⁠to your shower experience—we're talking about softer, smoother skin, thanks to the Passion Fruit and Honey Extracts + Fruit Seed Powder to cleanse, exfoliate and nourish your body all at once. This multi-functional body wash has a naturally-scented formula that refines your skin's texture and provides deep hydration.
---
Day 6: Use Body Mist
During the spring season, it is best to switch to lightweight formulas that do not clog your pores. Opt for alcohol-free deodorants as antibacterial deodorants or body mists that will keep your skin fresh all day long. Get a few spritz from the CELIMAX Heartleaf BHA Body Mist for your post-shower routine to refresh your summer body.
CELIMAX - Heartleaf BHA Body Mist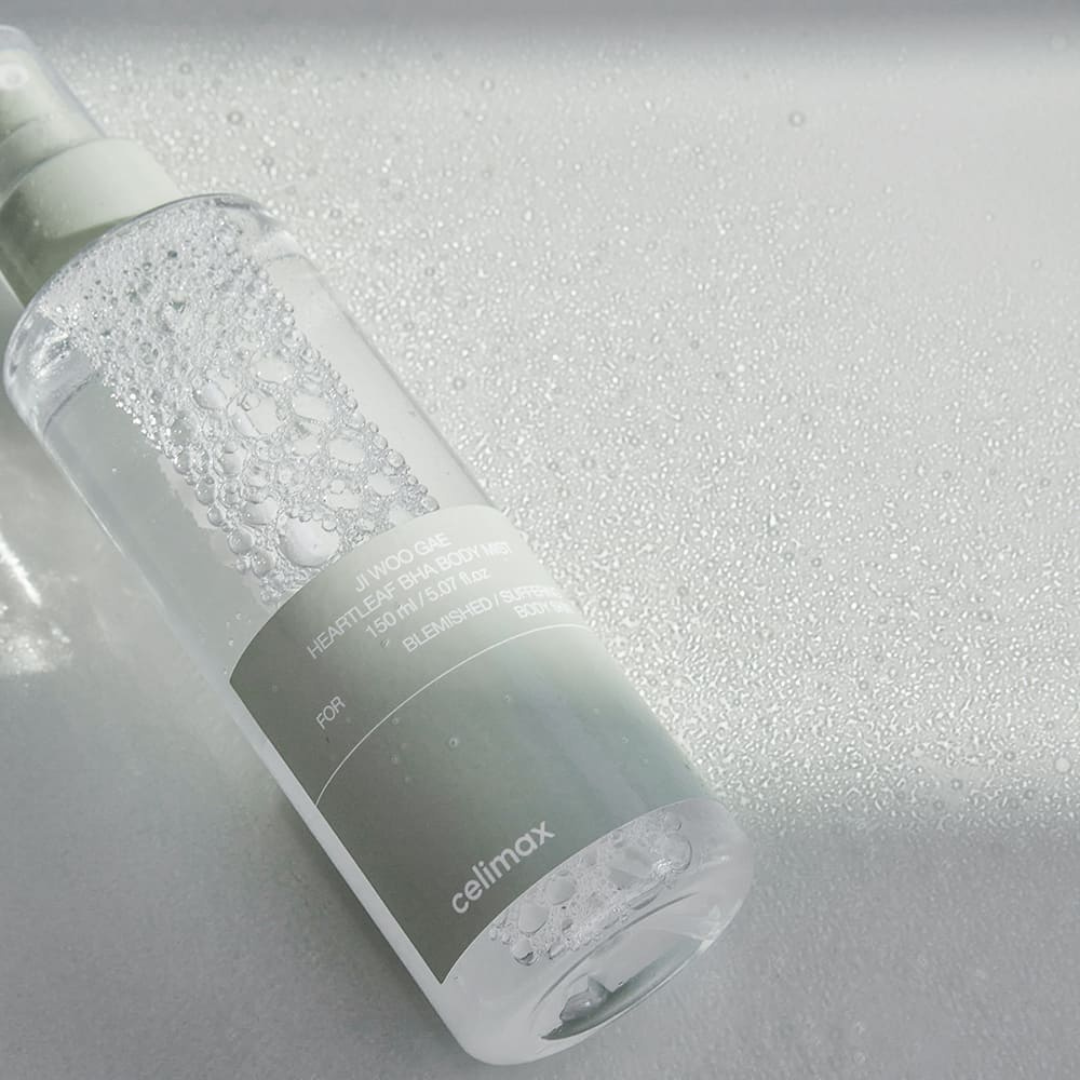 Courtesy of Korean Skincare Brand - CELIMAX
The star ingredient for this CELIMAX Heartleaf BHA Body Mist is houttuynia cordata—aka "heartleaf"—which is known for its powerfully soothing and anti-inflammatory properties. So if you're looking for some extra soothing remedy on top of exfoliation, try this on your post-shower body to relieve any irritation. This body mist can also even out skin tone with niacinamide which will help achieve softer, brighter skin for the body of your dreams.
---
Day 7: Use Sunscreen on the Body
ICYMI, harmful UV rays can cause as much damage to your body as they can to your face. That's why protecting yourselves and being well-prepared in spring with the best body sunscreens is non-negotiable. Regardless of mineral sunscreen or chemical sunscreen, it is recommended to apply about a shot glass's worth of sunscreen to the entire body so you can have fun in the sun without burning your skin!
make p:rem - UV Defense Me. Daily Sun Fluid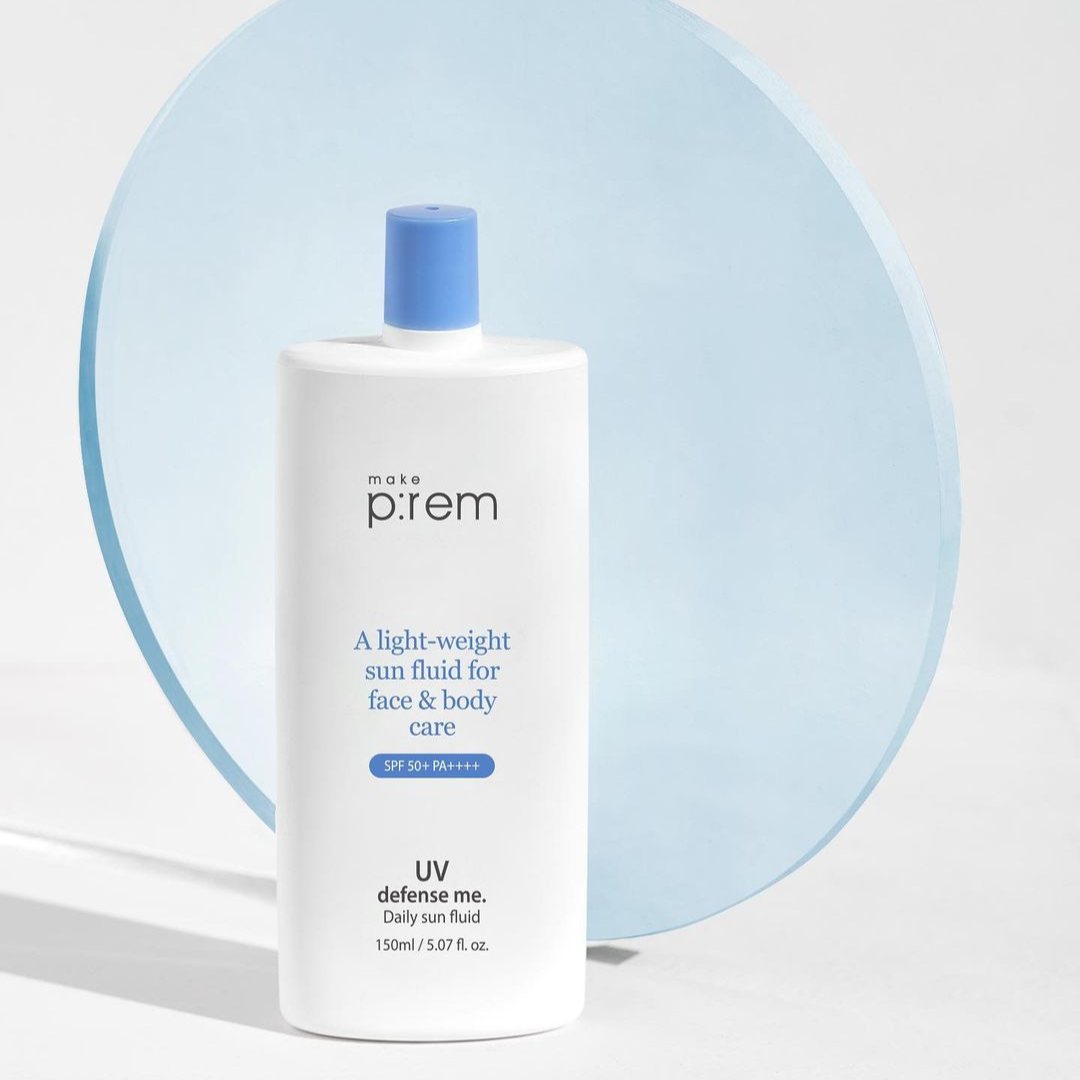 Courtesy of Korean Skincare Brand - make p:rem
The major reason we love this lightweight make p:rem UV Defense Me. Daily Sun Fluid for our bodies is its clever blend of both chemical and mineral-based UV-blocking formulas. The dual sun protection, coupled with a strong SPF50+ spectrum, shields every inch of your face and body on all fronts so you can get through a sunny day without worries. Along with trusty ingredients including the aptly named "City-Proof Complex" and the "Pollustop Complex," this hybrid sunscreen will easily top your springtime try-list!
---
Ready to get your springtime glow up? Follow this 7-day guide and stock up on all these hair care treatments and body care essentials to get started! Follow us on Instagram and Facebook to get more instant product updates and skincare tips!