Confession time: I'm slowly becoming a multi-masking expert and I'm proud of it. With all the time I have on my hands (since we're all stuck at home these days), I've been experimenting with different masks - clay masks, mud masks, sheet masks etc - and it seems like double (or even triple) masking is here to stay. Face and sheet masks are not always one-size-fits-all when it comes to treating your skin concerns, which is why we love to mix and match clay masks, gel masks, and sheet masks to achieve maximum results. Scroll down to learn more about our favorite ways to multi-mask so you can level up your skincare routine!
---
1. Dual Clay Masks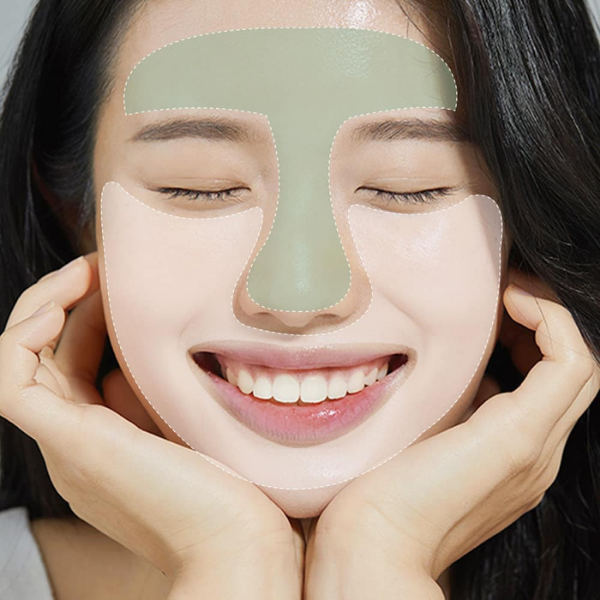 Courtesy of Korean Skincare Brand - Dr.Ceuracle
As a fellow multi-masker and someone who has combination skin, I always have two or more clay masks on the shelf in case my oily T-Zone and dry U-Zone are struggling with different skin concerns at the same time. That's why I'm such a big fan of Dr.Ceuracle's Jeju Matcha Clay Pack and Ganghwa Rice Granule Pack. This power couple, aka the bestselling Wash-Off Pack Duo, has become my favorite whenever there's an occasional breakout on my oily forehead or my cheeks get too dry and just need some extra TLC.
Dr.Ceuracle - Wash-Off Pack Duo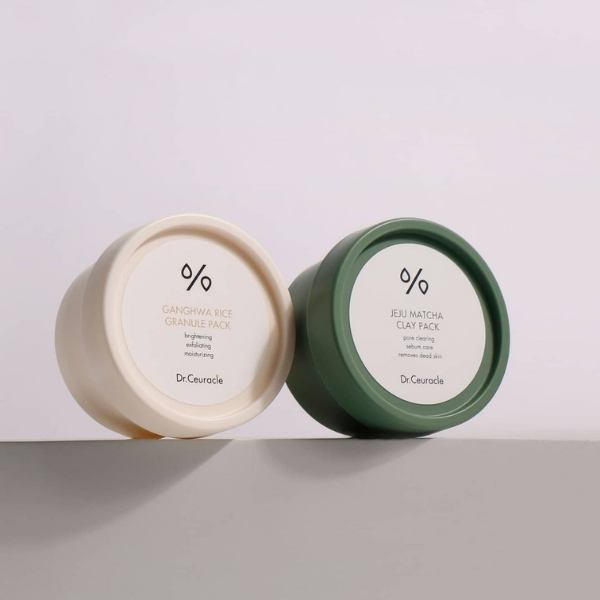 Courtesy of Korean Skincare Brand - Dr.Ceuracle
For my blemished area (usually the T-Zone), I go for Dr.Ceuracle's Jeju Matcha Clay Pack which is a great spot treatment and detox clay mask for acne as it helps unclog your pores and exfoliate dead skin as you wash the clay mask off to reveal visibly smaller pores. And for my dull, dehydrated cheeks, I slather the Ganghwa Rice Granule Pack across my U-Zone and let it hydrate and help smooth my skin texture with amazing hydration and brightening effects.
---
2. Clay Mask + Gel Mask
Consider this a power move for multi-masker whose combination skin comes with a little bit of sensitivity, especially those with rosacea skin conditions. This might mean extra work but, with clay mask + gel mask, at least it's going to be a great texture party! While it's important to let a clay mask or mud mask take care of the oily part of your skin, you need to make sure your dry, sensitive cheeks are also getting the same love and attention with a soothing gel mask.
innisfree - Super Volcanic Pore Clay Mask 2X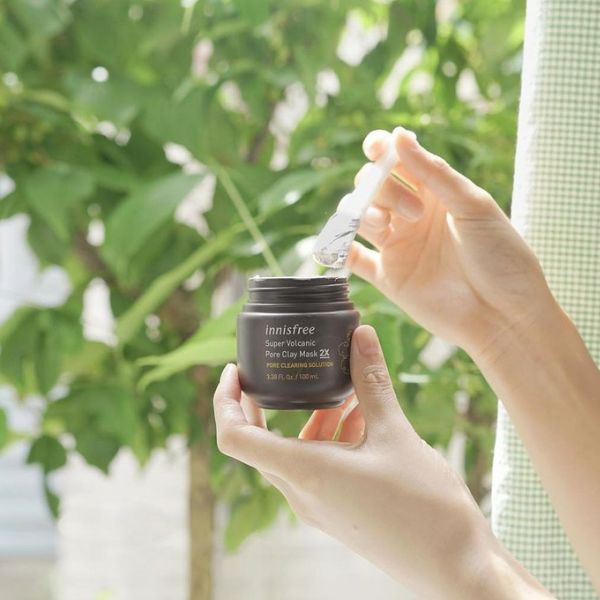 Courtesy of Korean Skincare Brand - innisfree
Swap in the innisfree Super Volcanic Pore Clay Mask 2X for the best oil-control remedy and smear it across your oily T-Zone. This innisfree clay mask is a fragrance-free clay mask formulated with Jeju Volcanic Clusters & Spheres™ which helps cool your skin as you apply it onto your sensitive skin. The highly nutritious volcanic clay will absorb excess oil for visibly smaller pores, all while helping to improve the overall look and texture of the skin.
THANK YOU FARMER - Back To Relax Soothing Gel Mask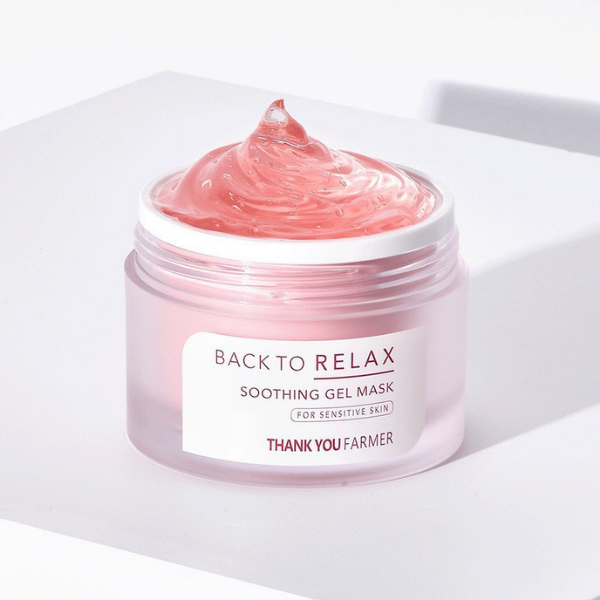 Courtesy of Korean Skincare Brand - THANK YOU FARMER
For your sensitive, dry cheeks, try the THANK YOU FARMER Back To Relax Soothing Gel Mask. This gel mask wraps hydration and soothing into one, thanks to the nourishing mix of centella asiatica and allantoin. It also contains plumping ingredients like collagen and sodium hyaluronate to firm and strengthen the skin barrier, leaving it feeling refreshed and hydrated.
---
3. Exfoliating Mask + Sheet Mask
Multi-masking doesn't always mean using two masks at the same time; it can also mean using one right after the other. If you're someone who enjoys an elaborate self-care routine on a Friday night, do an exfoliating mask first, then replenish your skin with a sheet mask after (take this as a reminder to restock your Korean sheet mask collection for the coming dry season). My current favorite is the SKINFOOD Black Sugar Mask Wash Off. This SKINFOOD black sugar mask is a hydrating wash-off face mask that features black sugar granules to help you get rid of dead skin cells on a regular basis.
SKINFOOD - Black Sugar Mask Wash Off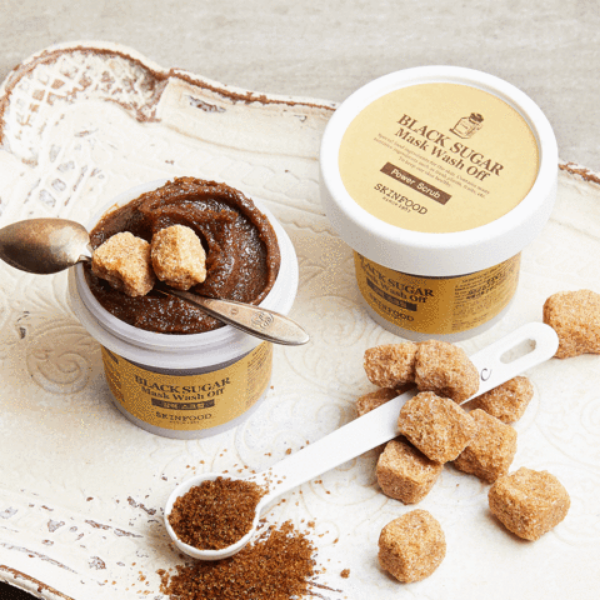 Courtesy of Korean Skincare Brand - SKINFOOD
Follow up with a soothing, hydrating sheet mask like Dr. Jart+'s Ceramidin Facial Barrier Mask to restore moisture and softness to your skin and smooth over your rough, irritated complexions with its ceramide-rich essence. Packed with skin-soothing ingredients like ceramides, this Dr Jart sheet mask is ultra-moisturizing and skin-fitting so you can get the well-rested glow your tired skin deserves.
---
4. Mud Mask + Eye Mask
Don't let your under-eyes get jealous of your skin, they deserve an equal amount of love and care too. The classic mud masks + eye masks multi-masking combo is perfect for anyone who's looking for some me-time before bed. Put on the PETITFEE Agave Cooling Hydrogel Eye Mask to refresh those tired peepers while you are waiting for your mud mask to dry.
BONAJOUR - Dead Sea Mud No Sebum Mask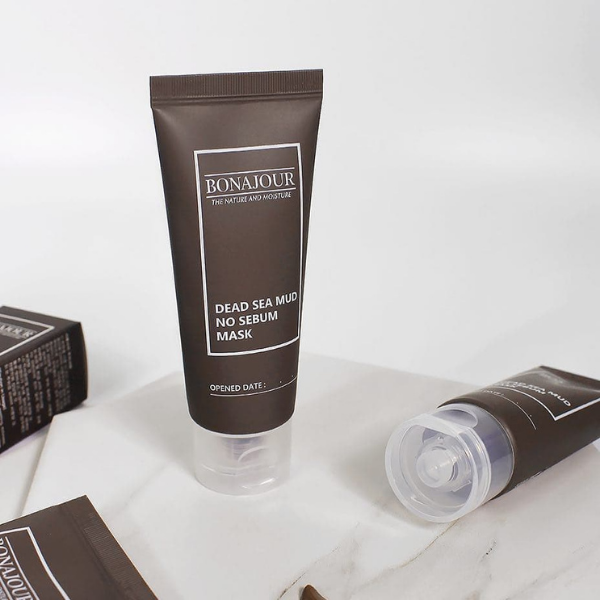 Courtesy of Korean Skincare Brand - BONAJOUR
For oily skin types, I highly recommend the BONAJOUR Dead Sea Mud No Sebum Mask. This dead sea mud mask benefits oily skin and helps clarify your congested pores with a mineral-rich formula that will leave your face soft and clear. The best mud mask for dry or sensitive skin types is the ANUA Heartleaf 70% Mud Cream Mask. This moisturizing mud mask has a rich, creamy texture brimming with 70% Houttuynia Cordata Extract that helps soothe sensitive skin and keep dry skin hydrated.
---
Explore the best clay masks, gel masks, and Korean sheet masks to level up your multi-masking game and pamper yourself the best way possible! Follow us on Instagram and Facebook to get more instant product updates and skincare tips!