When the chilly season rolls around, we tend to automatically bid a brief adieu to some of our summer brights and switch for warmer neutrals (we are talking about both your daily outfit and your makeup), but, this Fall Winter, we are embracing a more diverse range of eyeshadow palettes — from vibrant shades to cozy beige, or whatever lies in between.
Looking for dazzling shimmers? Perhaps velvety mattes? Or smooth liquid formulas? We have all these accounted for and more. Keep scrolling to find out all our Fall Winter eyeshadow palette picks.
---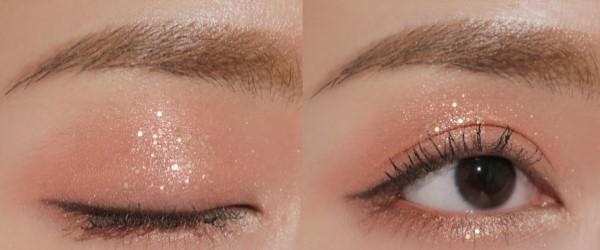 For a day-to-night on-the-go option, try the 3CE Eye Switch Pot. It is compact in size, fitting perfectly into your pouch, but packs rich pressed pigments with a statement-making iridescent effect. This shimmering eyeshadow will cling to the lids and brighten up the eyes like starlight as the day goes on without creasing and fading. It can also be tapped on to the lips for an echoing shimmer. We recommend: Throbbing, Double Note, and Stuck; these are the colors that we are currently loving.
---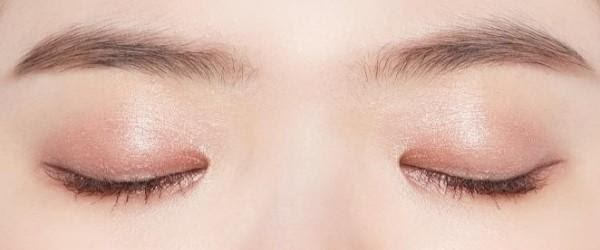 Ensuring all eyes on you, Etude House's Bling Bling Eye Stick twists and swipes to leave behind a swatch of Twinkle Star Powders on your eyelids. A creamy formula, this eyeshadow stick is packed with nutritious essence to keep your eyes hydrated and ensure long wear. This is also designed for fuss-free application: Twist & Apply; you can also smudge or blend the eyeshadow with fingers for a desired effect. You cannot miss the No.15 Apricot Swan Star and No.09 Golden Tail Star shades; these will definitely bring a magical touch to your look.
---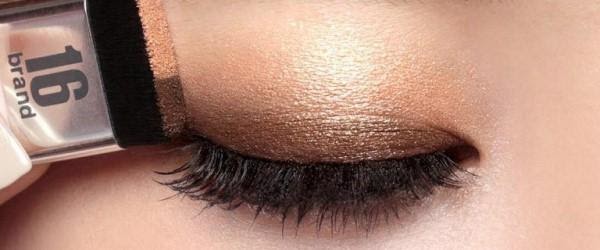 Let's be real, not everyone masters the artistry of blending and smudging the right amount of eyeshadows. Don't worry! 16brand got you covered. The label's Sixteen Eye Magazine eyeshadow, each comprises two colors — one lighter and one darker, creates a natural gradient effect with one swipe from the inner corners of your eyelids outwards. The 03 Sweet Sunday and 04 Hey My Day are the sunshine and rosy neutrals we are embracing this Fall Winter.
---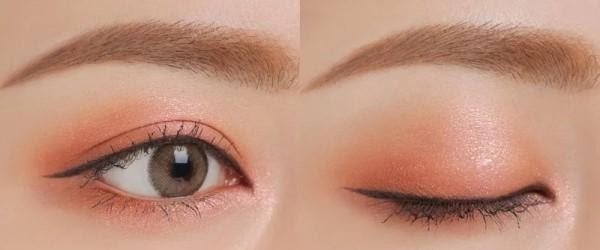 A perfect exemplar of '3 birds, 1 stone' — satisfying three criteria in one: high color payoff, consistency, and intensity, 3CE's Triple Eye Shadow, as its name infers, features three complementary shades that work perfectly blended to instill elegant depth to your eyes for any occasion. Each shade is packed with rich color pigments and seamless emollients to ensure lasting, high color payoff. We highly recommend Go Over, a warm peach coral shade.
---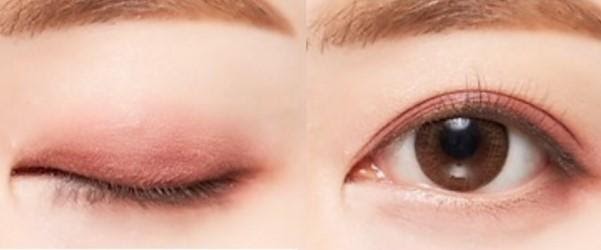 MISSHA's Triple Eyeshadow is a powder eye shadow trio with three echoing shades that are meant to be worn together to create a natural gradient effect, easy for beginners and experts alike. This is formulated with argan oil to provide a smooth, silky finish. According to MISSHA's vendor site, the 5-second gradient look only requires your finger horizontally swiping across the palette to pick up the color, then apply it from the middle of your eyes and work it back and forth. The colors we are loving are 01 Brownie Pink and 06 Marsala Red.
---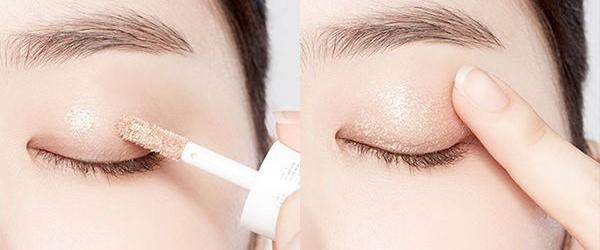 Should a glide of shimmer over the lids desired, Etude House's Mirror Holic Liquid Eyes is your answer. The secret behind the vivid metallic glimmer is the perfect blend of bold colors and pearls, which allow long wear throughout the day. This is the much-needed finishing touch to any outfit for the Holiday season. WH901 will subtly uplift your look with a clear wash of sparkles while BE102 and RD301 will lend a bold touch of shimmering colors to your eyes.
---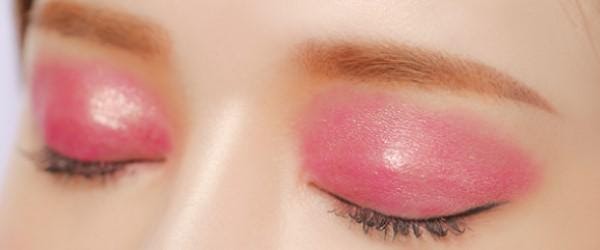 When minimal, no-makeup makeup is still going strong this Fall Winter season, there is an upcoming force of 'Euphoria-inspired beauty look' — brave, bold self-expression with makeup as the catalyst. For those who are not aware, Euphoria is HBO's latest teen drama depicting the nuanced explorations of suburban teen lives. The colorful, expressive makeup of the drama can easily be achieved with 3CE's One Color Shadow, which is a highly-pigmented formula delivering intense, true-color payoff. Try Spritzer and July Lime — two of our favorite shades.
---
A go-to eyeshadow palette for different makeup looks, from subtle definition to a profound effect, Etude House's Look At My Eyes Cafe Eyeshadow features a range of highly pigmented, long-wearing shades. Sweep on the lighter hue as a base, build up depth with the darker color, and add accents in the center or corners of your lids with a hint of glitter. BR407 and BR401 are two of the base colors that we love, and RD301 is perfect shade to create definition.
---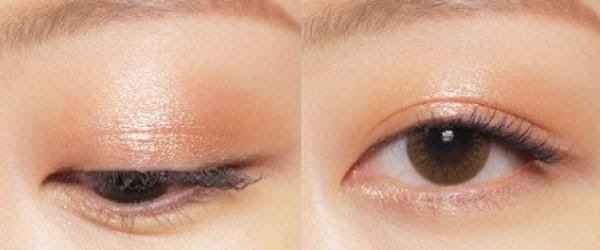 This Luxe Liquid Shadow eye topper from RiRe offers a glimmering texture of color and metallic finish and dry down to a stay-put formula. You can tap it on top of another eye shadow for a more multi-dimensional effect or wear it alone for enough sparkle to steal the spotlight. Try Honey Ginger; wear a thin layer for uplifting definition or layer it to lend a bold, dramatic effect to your eyes.
---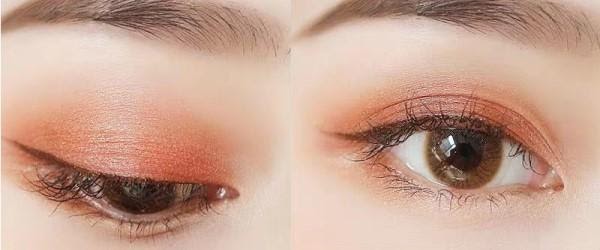 This eyeshadow palette from Treechada holds 16 complementary shades that can create a huge array of looks. Featuring neutrals that include warm browns, pumpkin orange hues, rich siennas, and glimmering coopers, it's truly is a day-to-night palette. This palette looks flatter on any skin tone. We love applying the matte red all over my lid and the metallic burnt red to my lower lash line for a nice way to emphasize the eyes.
---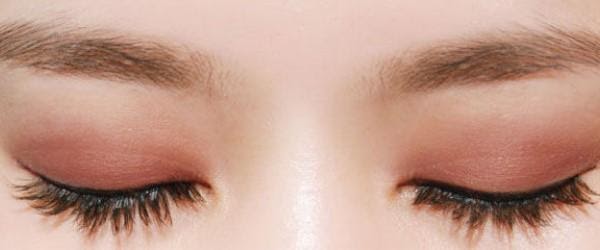 Bbi@'s Shade and Shadow is just one of those products you want everywhere; it's that throw-in-your-bag eyeshadow. All the shades help you achieve a look from day-to-night. This shadow offers a natural, matte wash of color thanks to the high pigments in its formula. It provides full, rich color that gently blend and build to create a gradient effect while allowing it to be applied as a soft and more subtle finish as well. 10 Mellow and 02 Red Beans are the staples for everyday routine.
Next, go check out the 9 lipstick colors TWICE was wearing in their latest comeback to complete your Fall Winter makeup look.