Blended crease, cut crease, crease makeup. Today it seems like all we hear about is how to make your eye creases stand out. However, some people have monolid eyes, meaning they might have less variation in terms of crease makeup. However, monolid eyes can be just as striking and elegant as any other eye type, of course, they just need the proper tools and makeup techniques. So, let's take it step by step and try out a few tricks yourself!
---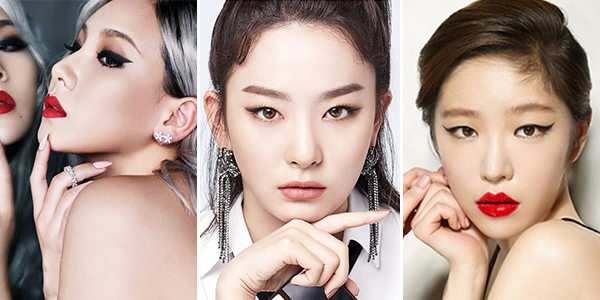 Who doesn't love a bold eyeliner look? A classic cat-eye might seem difficult for monolid eyes but you can still create the perfect flick with a twist to traditional technique Try to pretty much cover the whole eyelid in color and extend the flick beyond the outer corner of the eye. This way, just enough of the colored lid will show and appear like a perfect eye-line with your eyes open. We practically colored the whole lid in, remember? So, to make sure you don't go overboard with your look and end up having a pair of smudged panda eyes, you can go for softer colors to tone it down for a more subtle and elegant allure as well. Grays and browns are quite the sophisticated choice and will for sure help you pull off this look perfectly.
Get Your Eyeliner:
---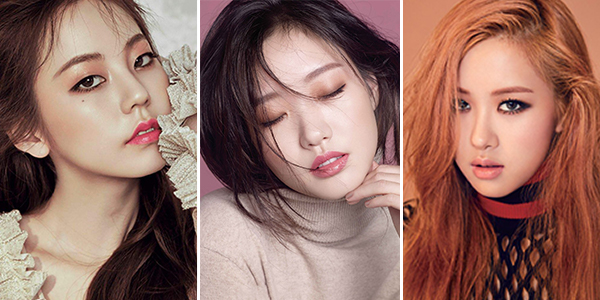 Same issue here: You just applied a beautiful v-shaped eyeshadow and as soon as you look up, it's gone. Not to worry! The trick is pretty much the same, but this time you should make sure you do your makeup with your eyes open. This way you can see where your monolid starts and ends and can intensify the colors where it's actually visible. If you're feeling extra bold, go for the darker tones on the palette for an intense smoky eye look.
Get Your Eyeshadow Palette:
---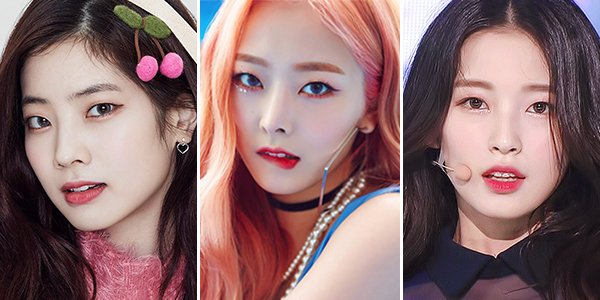 Monolid eyes call for some serious pro tips. Consider that this eye type tends to look smaller, as part of the eye is covered. This is also why monolid eyes are sometimes called "hooded eyes" or "hooded lids." The rule here is to open and brighten. For this reason, you should focus more on making your eye makeup bright and light. Use a cream-colored eye pencil for the bottom waterline to brighten up your eye, and make sure you stick a bit of shimmer near the tear duct to highlight the inner corner. This trick suits all eye shapes and is particularly useful for hooded eyes.
For the same reason, curl your lashes and go crazy with the mascara! Nothing opens up the eyes more than a perfect set of curled lashes. Be careful though, if you want to apply falsies. You are better off with singles or long thin ones.
And finally, the best way to finish off your monolid eye look—or any eye look, really—is to make sure your eye area gets some serious TLC. What does that mean? A hydrating eye cream to depuff and smooth fine lines with perfectly groomed brows and a brightening concealer. Not sure how to use or choose the perfect concealer? Not to worry, we've got you covered with our handy guide on that topic.
We hope these tips have given you enough ideas on how to make your beautiful monolid eyes stand out. And remember, as with everything in life, practice makes perfect, so don't worry if you don't get it right the first time. We are sure you will be a pro in no time.
---
If you're looking for a makeup set that can level up your eye makeup, check out an extra-special list of makeup gift sets for the 2019 holiday season — including the Vibing Set - Violet Red, Holiday Mood Set - Unmellow Yellow, Tonymoly Starter Set - Inch Worm, and innisfree From Day to Night Set - Shocking Pink Set — jam-packed with all your favorite eyeshadow palette, eyeliner, and treatments for yourself and, perhaps, your friends, fam.
Even if you currently has more eye makeup in your vanity than anyone else, you'll probably have stuff that you're dying to try or itching to repurchase, why not join the BIGGEST shopping event of the year – Cyber Monday at stylevana.com ?