In case you don't remember, Mother's Day is coming up on May 10 this year. It's time to shop for your mom (and why not for yourself too?) if you haven't already. With so many gift options on the market, Mother's Day shopping could be overwhelming and we can all relate. There are times that you want to treat your mom to something special, and there are also times that you want to write them a card and get them a small gift. So for this year, why not pick your mom something caring and personal – we're talking about all the best-selling skincare gift sets here at Stylevana, featuring our top-shelf K-Beauty and J-Beauty picks, that your mom will absolutely swoon over and make you the BEST DAUGHTER in the world.
Scroll down to check out which Mother's Day gift sets are on our best-selling list!
---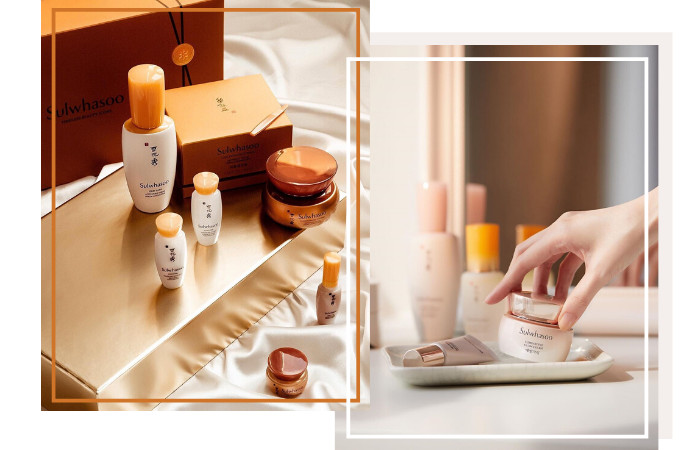 Even if your mom is a skincare junkie, she'll still love adding some more anti-aging products to revamp her daily regimen. We may have been actively searching for that effective time-reversing product since our 20s, hiding the signs of late nights on social media and even later nights out with our BFFs but what our moms need (to be exact, their skin needs) is something powerful enough to smooth the fine lines around the corner of their eyes, fill the wrinkles on their foreheads and gently lift their skin.
Stylevana Mother's Day Pick
Sulwhasoo - Basic Kit (5 Items)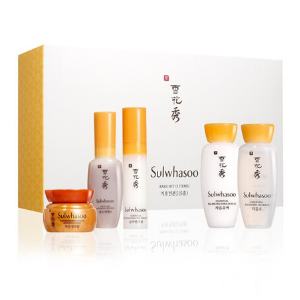 Sulwhasoo is a luxurious K-Beauty brand renowned for its anti-aging skincare formulas with its ginseng-infused products. Perfect for a Mother's Day gift as an anti-aging remedy, this best-selling skincare gift set from Sulwhasoo features 5 items: Balancing Water, Balancing Emulsion, Activating Serum, Renewing Cream, and Essential Rejuvenating Eye Cream - all enriched with the time-tested medical herbs of Korean 'hanbang' to rejuvenate aging skin. This is basically a dream routine for your mom who wants to restore her youthful glow and wrinkle-free complexion. Shop Sulwhasoo at 10% OFF (brand-wide) now!
Stylevana's Best-Selling Gift Sets for Anti-aging Results
---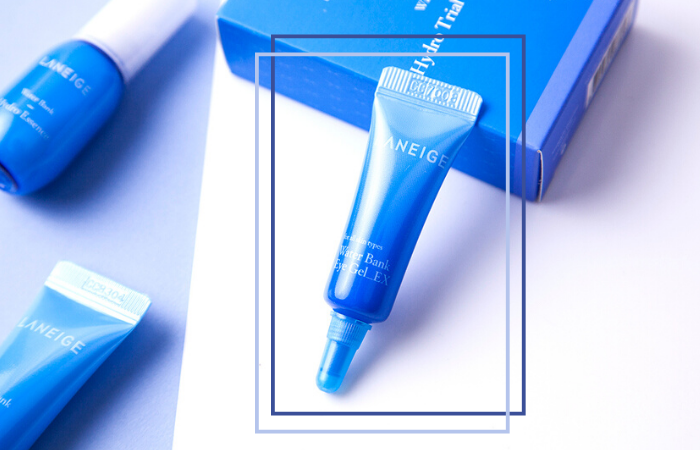 As we age, the renewal process of our skin takes longer and longer and our skin's ability to hold water becomes weaker and weaker. As a result, our skin is left looking dry and prone to creases. When our mom is in their 40s, 50s, and beyond, hydration is the essential step to the skin to regain its elasticity and fight the signs of aging.
Stylevana Mother's Day Pick
LANEIGE - Water Bank Hydro Trial Kit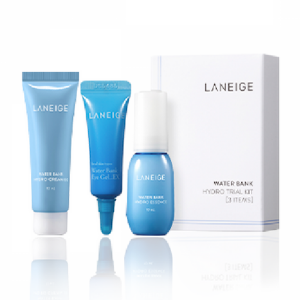 LANEIGE's Water Bank Hydro Trial Kit features three powerful products of the Water Bank Hydro line, which is formulated with vegetable-extracted Green Mineral Water to refresh the skin for a dewy and clear finish. Delivering deep hydration for more mature skin, this best-selling LANEIGE gift set from Sulwhasoo is something your mom needs for her everyday dewy skin (talk about that coveted K-drama glow, am I right?)
Stylevana's Best-Selling Gift Sets for Dewy Skin
---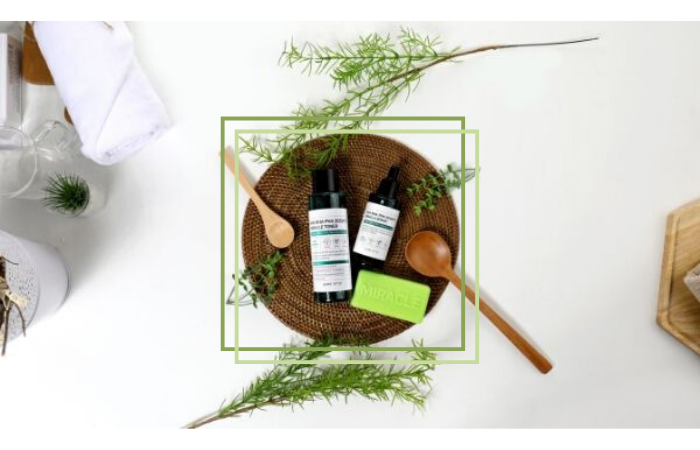 You could hire a professional lighting team to follow your mom everywhere on Mother's Day, or simply get her some of the best K-Beauty skincare products that help combat dullness and instill dewiness to the skin. If you have followed our beauty tips for a while now, you will know the TWO keys to achieving the Korean 'chok chok' skin is exfoliating and using enriching skincare products.
Stylevana Mother's Day Pick
SOME BY MI - AHA, BHA, PHA Tea Tree 30 Days Miracle Kit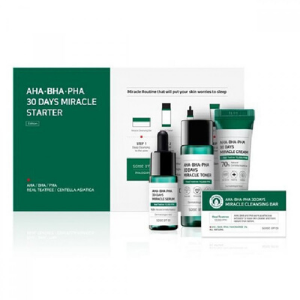 One of the hottest K-Beauty brands to watch in 2020, SOME BY MI designs this 30 Days Miracle Starter Kit with just the right combination of chemical exfoliators — AHA, BHA, and PHA, which help remove dead skin cells, plus the calming tea tree ingredient to heal the skin. Featuring the brand's best-selling Miracle Toner, a cleansing bar, and Miracle serums, this best-selling skincare gift set brings back a radiant glow to your mom's face with a visibly-brightened complexion. You'll get 2 SOME BY MI items for FREE if you shop over $39 so don't miss out!
Stylevana's Best-Selling Gift Sets for Brightening
---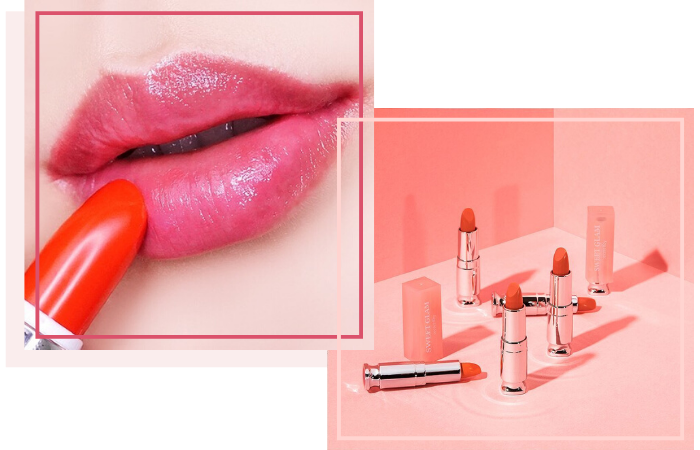 If your mom happens to be a lipstick hoarder like most of us, you should definitely pick her some K-Beauty lip treats as her Mother's Day gift. And lucky for you, Stylevana has a stunning collection of lipstick gift sets that will look great on her vanity and makeup pouch. So what better way to send her a box set full of kisses than a Mother's Day lipstick gift set?
Stylevana Mother's Day Pick
Secret Key - Sweet Glam Tint Glow Mini Kit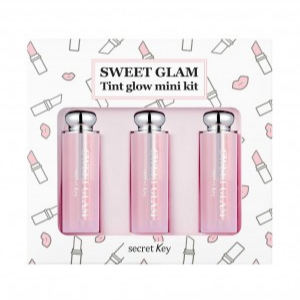 Rendered in a soft pastel packaging, this lip tint gift set from Secret Key features 3 stunning shades with a tinted undertone ranging from pink to coral, which is perfect to wear on rotation. These mini lip tints are also a great choice for moms who are into lip-care, as the formula is packed with vita-berry complex and sweet almond oil to nourish and protect the lips from dryness.
Stylevana's Best-Selling Gift Sets for the Lips
---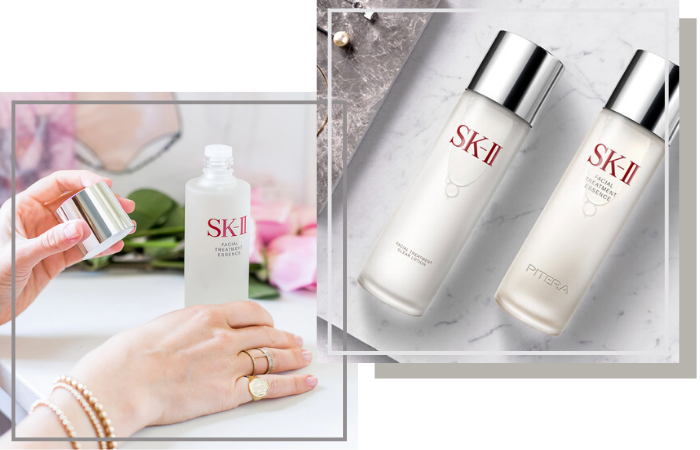 There's nothing better than sharing a skincare bond with your mom, especially when she is the first person to teach you all about skincare growing up. Pick a Mother-Daughter skincare set as a Mother's Day gift for your mom to celebrate the bond you two have shared over the years with a set of matching items at the best price. It is also a great way to introduce new brands to your mom's skincare vocabulary and try new beauty products together! What do you think?
Stylevana Mother's Day Pick
SK-II - Facial Treatment Clear Lotion Miniature Set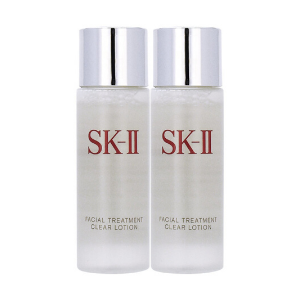 SK-II is a Japanese beauty brand renowned for its all-round skincare formulas with promising results. Try their Facial Treatment Clear Lotion Miniature Set with your mom so feel the skin-loving glow together every morning and every night. Shop your favorite SK-II picks at 10% OFF now!
Stylevana's Best-Selling Mother-Daughter Gift Sets
---
Now that we've done the legwork for you, it's time to get your shopping shoes on and pick your mom a heart-warming gift to serenade her on Mother's Day. Big fan of our value gift sets? Stylevana's got plenty of options for you here. For our Mother's Day special offer, check out our exclusive Mother's Day collection for your mom and use the coupon code [SVMOM] to get $5 OFF on orders $65+ (or shop over $125 and you'll get a full-size gift for FREE!) Wish you all a happy, sweet Mother's Day with your loved ones!