Hot girl summer isn't as easy as it looks! As we're preparing for our next beach dates and summer vacays, our wardrobe is not the only thing that needs revamping this season. For the perfect summer body, you'll need an easy-to-follow body care routine to make sure your skin is silky-smooth and dripping in glow for the sunny days ahead! From exfoliation, sun protection to hair-removal gadget, here are some of the top body care products and tried-and-true techniques that will leave your skin (and backne problem!) protected, treated, and luminous!
---
1. Exfoliate. Exfoliate. Exfoliate.
It goes without saying: exfoliation is always a must in our book, no matter if it's for your face or body. Essentially, regular exfoliation (we recommend doing it in the shower) is the key to preventing the build-up of dead skin cells and keeping the pores on your body clear. Body wash that doubles as a body scrub will get the job done for you. Pack up the FRUDIA My Orchard Passion Fruit Scrub Body Wash for your next beach vacation to give your summer body a good scrub at the end of the day.
FRUDIA - My Orchard Passion Fruit Scrub Body Wash
Courtesy of Korean Skincare Brand - FRUDIA
Boasting a refreshing fruity scent, this FRUDIA My Orchard Passion Fruit Scrub Body Wash offers more than just a touch of tropical uplift ⁠to your shower experience—we're talking about softer, smoother skin, thanks to the Passion Fruit and Honey Extracts + Fruit Seed Powder to cleanse, exfoliate and nourish your body all at once. This multi-functional body wash has a naturally-scented formula that refines your skin's texture and provides deep hydration.
RNW - DER. THERAPY Refreshing Scrub To Body Wash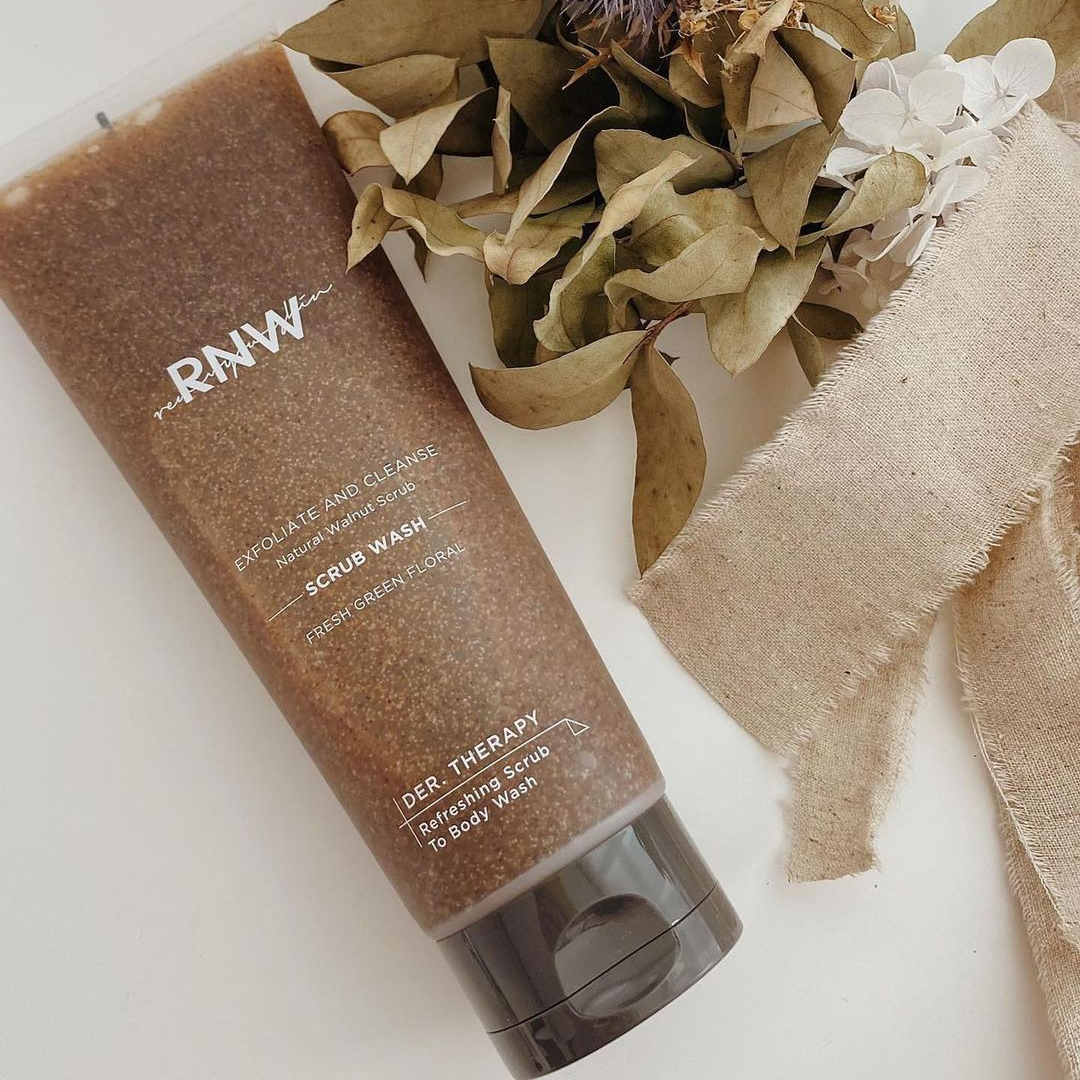 Courtesy of Korean Skincare Brand - RNW
If you prefer a floral scent, try the RNW DER. THERAPY Refreshing Scrub To Body Wash. This gel-type shower staple features naturally-derived scrub ingredients, including walnut shell powder, Himalayan pink salt, coffee arabica seed powder, black strap powder and cellulose to help refine your skin's texture and give your skin a smooth finish. It'ss also packed with moisturizing ingredients (like rose butter, panthenol and ceramide) to form a moisturizing oil film over your skin to keep your summer skin hydrated and healthy.
---
2. Apply sunscreen to your body.
ICYMI, harmful UV rays can cause as much damage to your body as they can to your face. That's why protecting yourselves and being well-prepared for a summer beach day with the best body sunscreens is non-negotiable. Regardless of mineral sunscreen or chemical sunscreen, it is recommended to apply about a shot glass's worth of sunscreen to the entire body so you can have fun in the sun without burning your skin—remember to reapply every two hours for optimal protection!
make p:rem - UV Defense Me. Daily Sun Fluid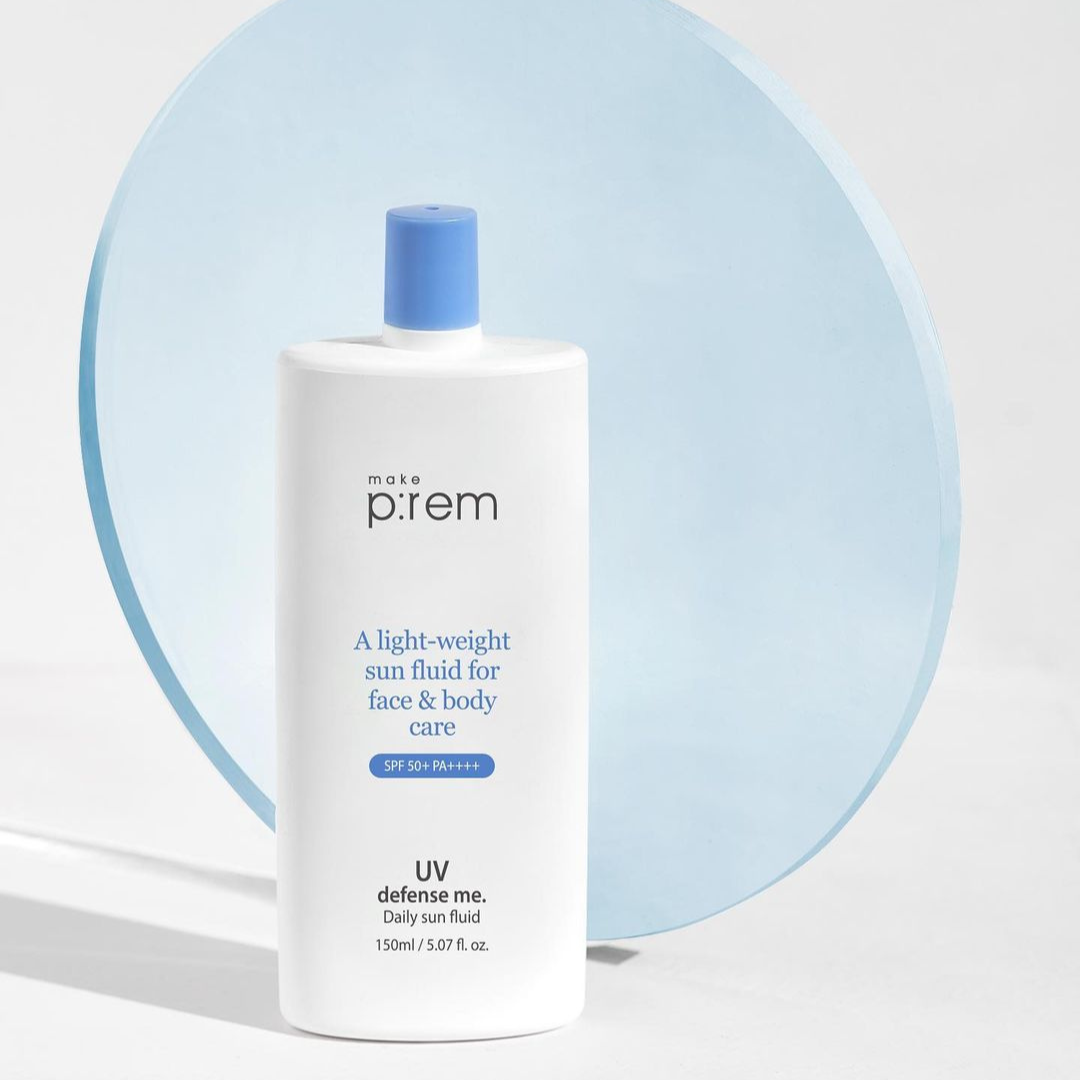 Courtesy of Korean Skincare Brand - make p:rem
The major reason we love this lightweight make p:rem UV Defense Me. Daily Sun Fluid for our beach bodies is its clever blend of both chemical and mineral-based UV-blocking formulas. The dual sun protection, coupled with a strong SPF50+ spectrum, shields every inch of your face and body on all fronts so you can get through a sunny day without worrys. Along with trusty ingredients and the brand's very own formula, including the aptly named "City-Proof Complex" and the "Pollustop Complex," this hybrid sunscreen will easily top your try-list!
---
3. Switch to an anti-acne body wash.
Getting rid of body acne or back acne is a very real issue here, especially during the summer bikini season. Similar to normal acne on the face, body acne is also a skin condition caused by clogged pores from excess oil and sebum production, together with dead skin cells, and bacteria. Look for acne body wash that has blemish-fighting ingredients such as AHA, BHA, PHA that can help you remove dead skin cells and unclog your pores to officially "break up" with body acne—for good.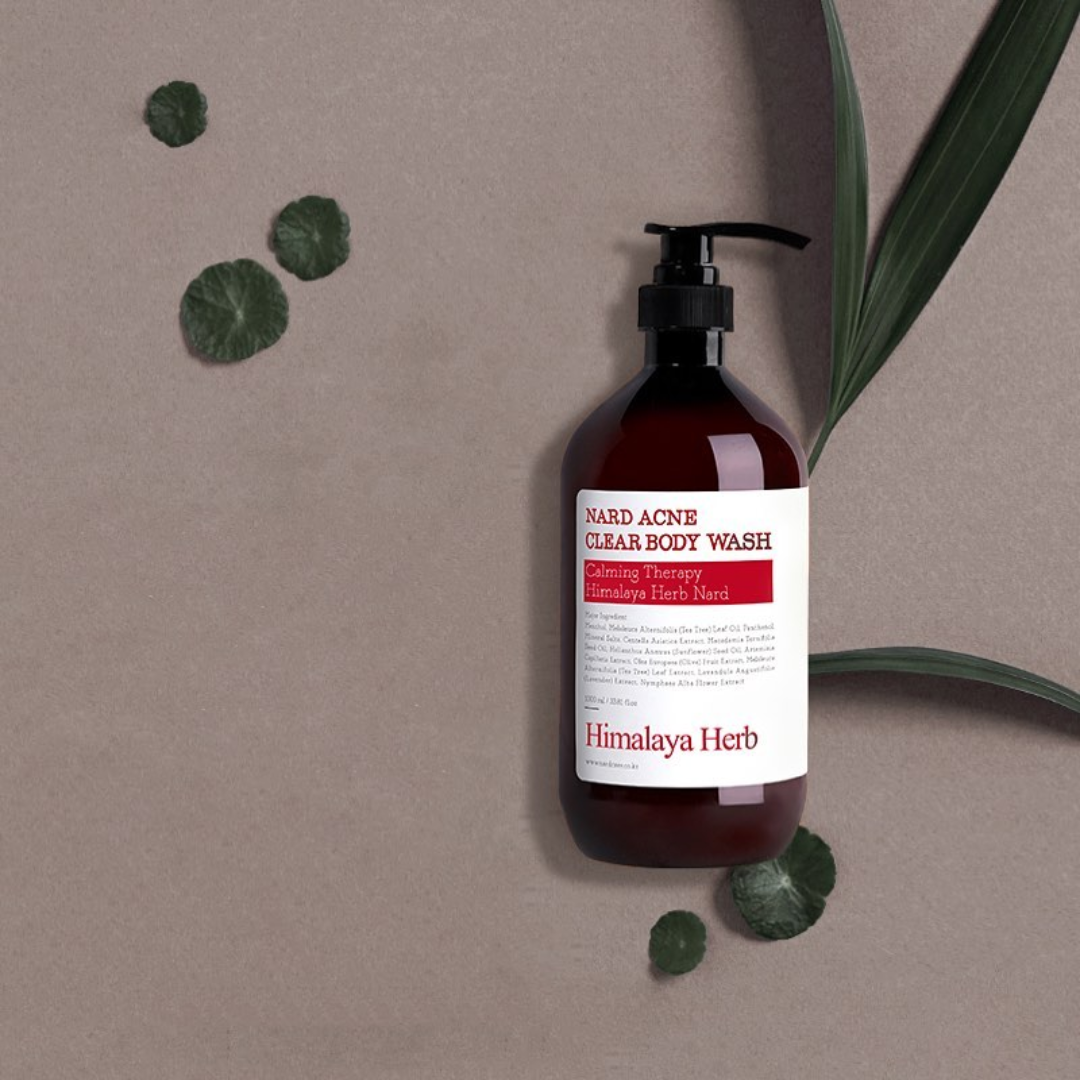 Courtesy of Korean Skincare Brand - Nard
If severe back acne + sensitive skin are on top of your current skin struggle, we highly recommend this Nard Acne Clear Body Wash for your shower routine. This acne-targeting body wash is formulated with Himalayas Mineral Salt, AHA and BHA to cleanser and refine the skin texture thoroughly. It also features a soothing blend of Centella Asiatica extract, Tea Tree Extract + Menthol that will help soothe your sensitive skin.
---
4. Use lightweight, fragrance-free products.
During the summer season, it is best to switch to lightweight formulas that do not clog your pores. Opt for alcohol-free deodorants as antibacterial deodorants or body mists that will keep your skin fresh all day long. Get a few spritz from the CELIMAX Heartleaf BHA Body Mist for your post-shower routine to refresh your summer body.
CELIMAX - Heartleaf BHA Body Mist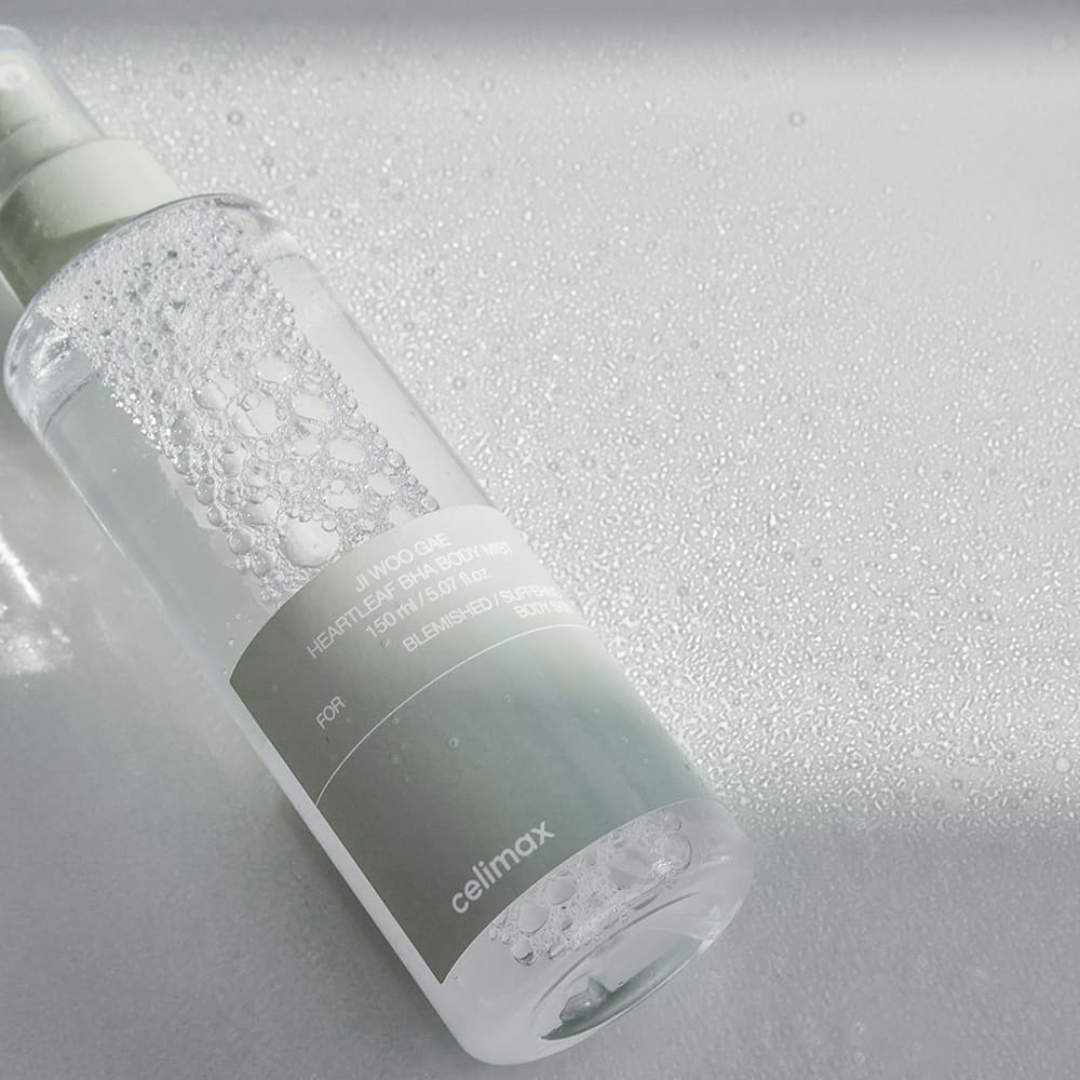 Courtesy of Korean Skincare Brand - CELIMAX
The star ingredient for this CELIMAX Heartleaf BHA Body Mist is houttuynia cordata—aka "heartleaf"—which is known for its powerfully soothing and anti-inflammatory properties. So if you're looking for some extra soothing remedy on top of exfoliation, try this on your post-shower or post-beach body to relieve any irritation. This body mist can also even out skin tone with niacinamide which will help achieve softer, brighter skin for the summer body of your dreams.
---
5. Hair-Free = Care-Free.
Summer bikini season means busy trips to salon for endless waxing sessions... But what if you can get the same salon-quality hair removal sessions at the comfort of your own home? Now that the world is finally catching up with the hype surrounding do-it-yourself hair removal gadgets, there's no excuse for you not to try it out this summer! The latest gadget that every beauty aficionado in the know has at hand is the SmoothSkin Bare Fit IPL Hair Removal Device For Body and Face.
SmoothSkin - Bare Fit IPL Hair Removal Device For Body and Face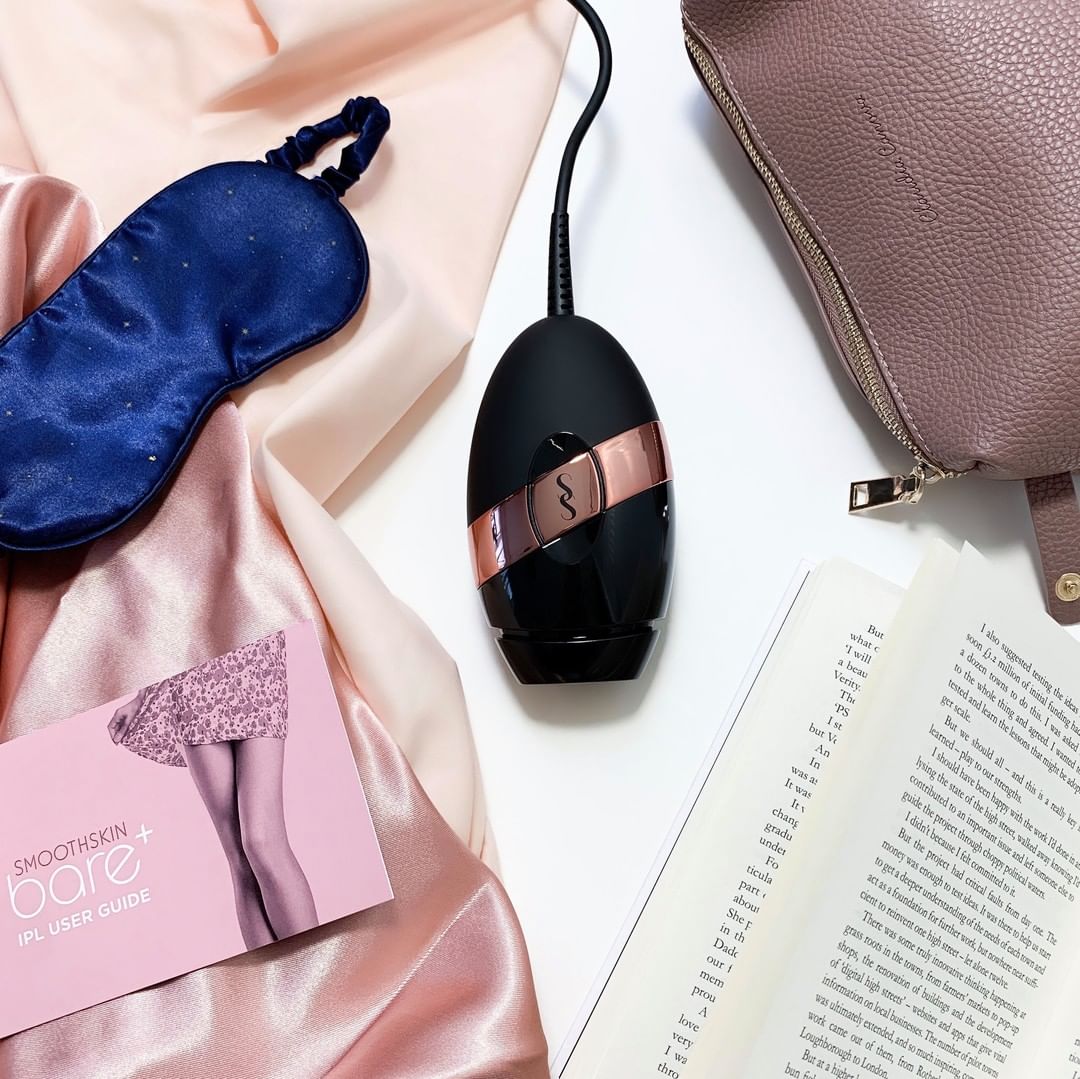 Courtesy of Korean Skincare Brand - SmoothSkin
Using the fastest intense pulsed light (IPL) in the category, this simple-to-use SmoothSkin hair removal device is designed specifically to eradicate hair on the face and body so that you can finally take charge of your own hair removal effortlessly. Working in 100 flashes per minute with the Precision Head, this portable device targets hard-to-reach areas and painlessly removes unwanted facial and body hair for smooth and touchable skin while offering long-lasting results.
---
6. Moisturize your body well.
If you think you can skip body lotion just because it's summer, you need to think again! Moisturizing your body in the summer is just as important as it is during the colder, dryer season. So for your summer post-shower routine, always moisturize your body with a lightweight body cream. Apart from incorporate a body acne cream that fights blemishes with AHA, BHA, or PHA, you can consider ceramide your skin-loving friend to strengthen your skin barrier to nourish your body after exfoliation and shaving. The perfect post-shower essential to pamper your summer body is the ILLIYOON Ceramide Ato Concentrate Cream.
ILLIYOON - Ceramide Ato Concentrate Cream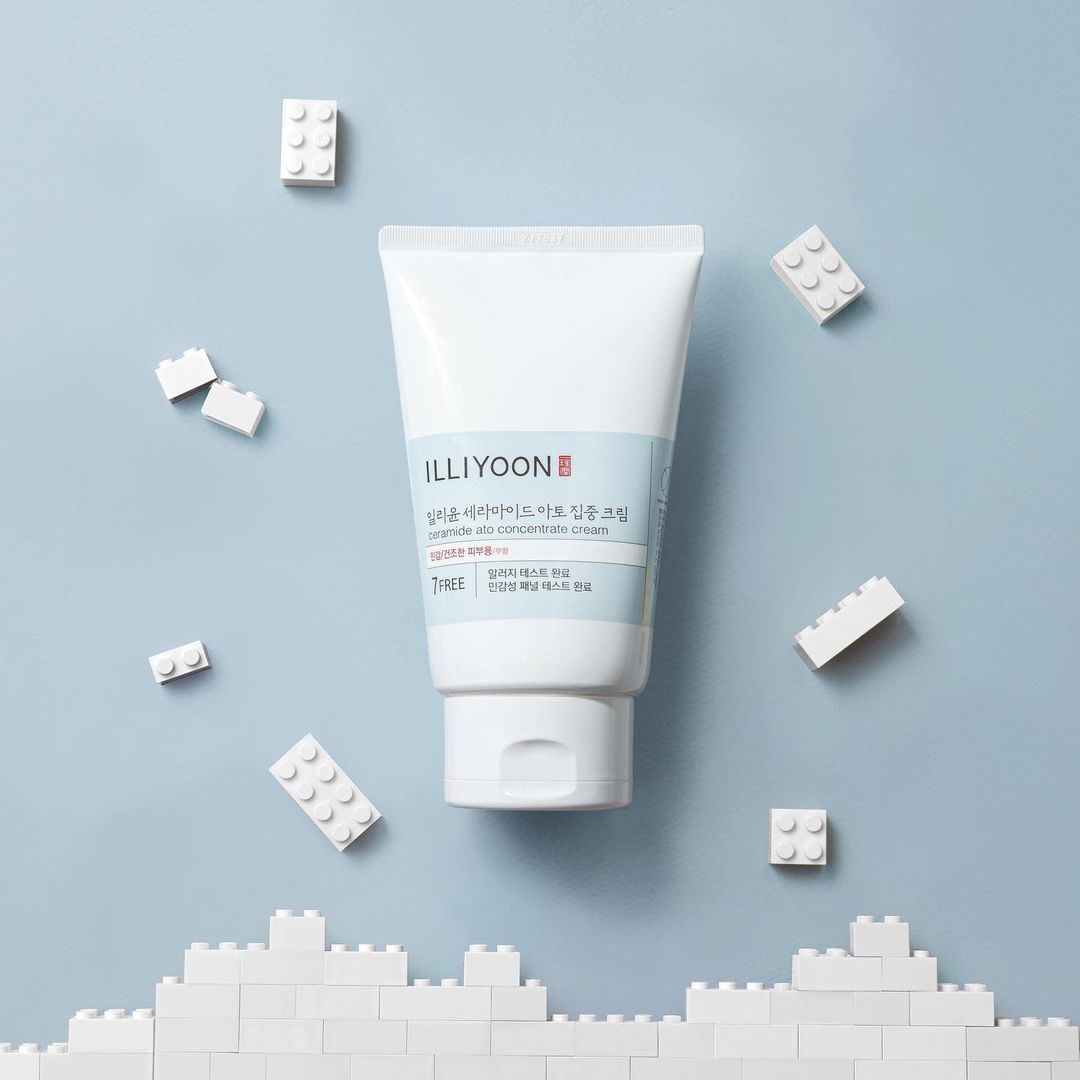 Courtesy of Korean Skincare Brand - ILLIYOON
This ILLIYOON body cream offers deep hydrating and soothing treatment to nourish your summer body with the brand's patented Ceramide Skin Complex. Its lightweight, non-greasy formula feels refreshing on the summer skin and is free from animal-derived ingredients, mineral oils, artificial colorings, fragrances and parabens to avoid irritation and sensitivity.
---
Ready to show off your summer body with smoother, softer skin? Save these tips and stock up on all these body care essentials to get your hot-girl summer started! Follow us on Instagram and Facebook to get more instant product updates and skincare tips!