Calling all readers with oily skin! Fall is finally here, and with it comes the need to change up your daily skincare routine to suit your needs and concerns. From start to finish, we're spilling the lowdown on how the skin changes in the chillier season, the ingredients to look out for, and the products that will completely elevate your routine. Ready to sport a healthy, glowing complexion for your fall festivities? Just read on!
---
No. 1
First step: cleanse
In our guide to Summer to Fall Skincare, we recommended changing up your summer-appropriate foam cleanser to something less drying. This applies to oily skin as well, especially because the skin overcompensates in sebum production when it is dried out. Switch up your routine and incorporate a gel cleanser for an efficacious, skin-loving first step.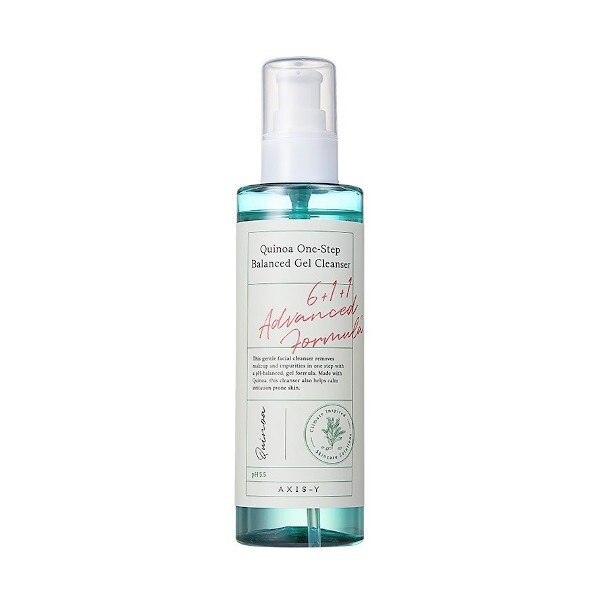 Courtesy of Korean Skincare Brand - Axis-Y
To achieve clean pores and balanced skin, the Axis-Y Quinoa One Step Balanced Gel Cleanser is a must-have. It offers a gentle and hydrating cleanse at the skin's natural pH level, bolstered by Quinoa, Centella Asiatica and Green Tea for antioxidant protection and skin barrier fortification. As reported by users, its formula is non-stripping while providing a thorough cleanse.
---
No. 2
Turn to toner
Life is all about balance, and we can say the same thing about toner for oily skin. This step that comes after your cleanse serves to regulate oil production and prep the skin for the forthcoming layers of the routine. In addition to your serums and moisturizers, it can help quash the dreaded shine that appears on the face throughout the day.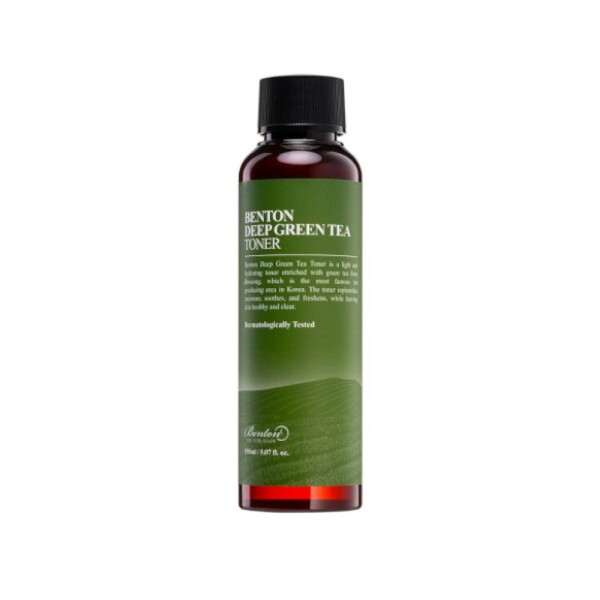 Courtesy of Korean Skincare Brand - Benton
If you're looking to calm irritation, tackle skin impurities and restore balance, the Benton Deep Green Tea Toner is just what you need. This skin-soother is infused with 53% Green Tea extract from Boseong, Korea that revitalizes rough and dull skin, alongside Centella Asiatica and Houttuynia Cordata (Heartleaf) for soothing care. It leaves a cooling effect upon contact with the skin for an energizing kick.
---
No. 3
Mask it up
When going through seasonal changes, the skin can really go through it. In times like these, you might need a little pick-me-up to restore and revitalize your complexion. Now would be a good time to introduce a wash-off mask in your weekly routine; for as short as 5 minutes, a quality mask will deeply nourish and hydrate the skin, balancing its oil-to-water content. It's also a great way to carve out a little self-care time within your busy schedule so you're reinvigorated to take on anything that comes next.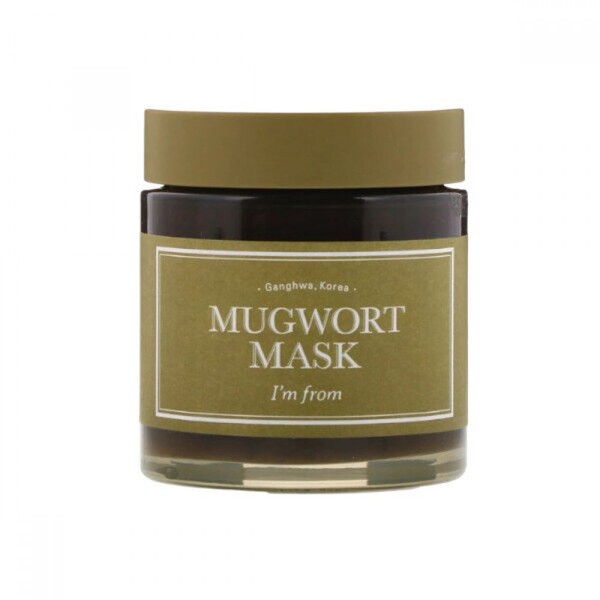 Courtesy of Korean Skincare Brand - I'm From
The I'm From Mugwort Mask is 110g worth of gentle soothing, detoxifying and nourishment. Placing the spotlight on its 2.1% Mugwort Leaf powder from Ganghwa, Korea, this mask delivers the benefits of potent plant extracts to the skin for refreshing hydration and calmness. It's well loved for its ability to instantly soothe active breakouts, and the rejuvenated glow it gives the skin post-wash.
---
No. 4
Try out Vitamin A
We've shared a bit about the game-changing benefits of Vitamin A in the form of Retinol and Bakuchiol in the past, and fall is the perfect time to add it to your routine if you're not using it yet. Dermatologists report that due to the decreased UV exposure during the colder months, there is a smaller chance of experiencing the negative side effects of Vitamin A, such as stinging or hyperpigmentation.
That being said, Vitamin A provides a host of benefits. It helps to calm inflammation, a major plus when it comes to acne-prone skin types, as well as evening skin tone, smoothing skin texture, and increasing cell growth to help with acne scars.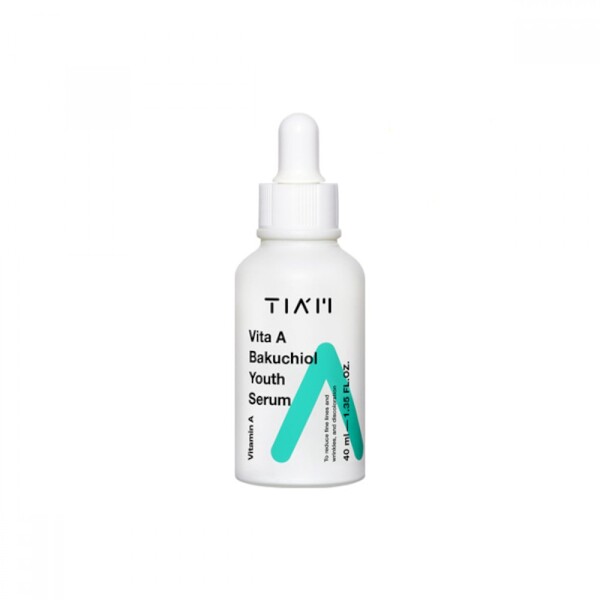 Courtesy of Korean Skincare Brand - TIA'M
Dipping your toes into Retinol can seem daunting at first, so we recommend going for its plant-based sister Bakuchiol. It offers a lower risk of causing irritation, suitable if you're going through skin sensitivity or pregnancy. The TIA'M Vita A Bakuchiol Youth Serum touts a multi-tasking formula that addresses fine lines and wrinkles, dullness, skin texture and much more. Thanks to Collagen, it calms redness and irritation, leaving the skin soft and supple.
---
No. 5
Make Niacinamide your go-to
From brightening the skin to clearing the complexion, Niacinamide, aka Vitamin B3, does it all. It's an ingredient you'll see used in a lot of skincare products, and for good reason as well: it regulates sebum production, strengthens the skin barrier, soothes inflammation… I could go on and on. Oily skin friends, you'll want to stock up on Niacinamide in the fall due to its ability to balance your skin's oil levels, tighten pores, as well as repair skin damage that may be caused by the seasonal shift. What's also great is that it pairs well with Vitamin A to treat acne, reduce redness and hydrate the skin.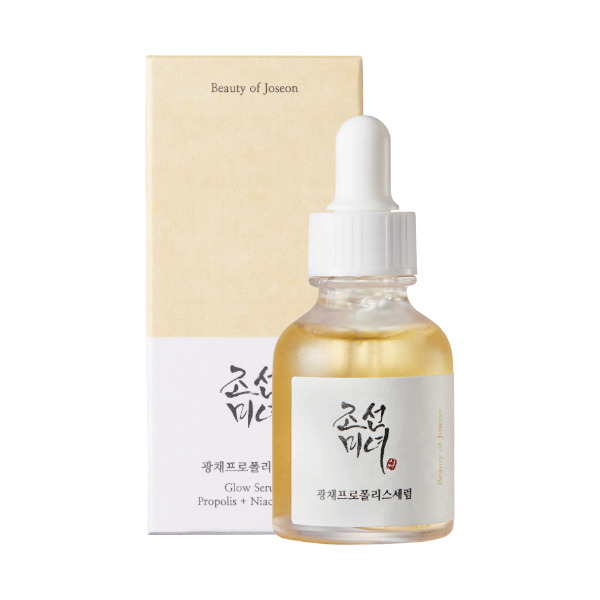 Courtesy of Korean Skincare Brand - BEAUTY OF JOSEON
The BEAUTY OF JOSEON Glow Serum : Propolis + Niacinamide makes the luminous, balanced skin of your dreams a reality. Its key ingredients, Propolis and Niacinamide, fight against acne and inflammation, refine pores, and brighten hyperpigmentation and the overall complexion. It's a glowing (don't mind the pun) and effective alternative to stronger antibiotics or steroids that compromise the skin barrier when regulating sebum production and managing the pores. Fans of this product give it 5-stars for how it makes skin bouncy and glowy; think jello, glass and mochi skin.
---
No. 6
Moisturize the right way
Dry weather calls for extra attention paid towards moisturizing. The decreased humidity causes skin to dry out, leading to a weakened skin barrier, irritation, and an increase in blemishes. To make sure your oily skin is sufficiently hydrated, reach for a light but nourishing cream that quenches all layers of the skin without weighing it down or exacerbating sebum overproduction.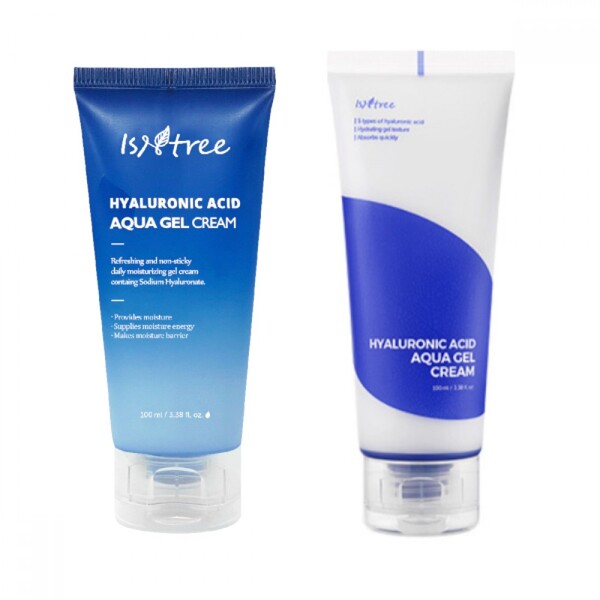 Courtesy of Korean Skincare Brand - Isntree
For your daytime lineup, try out the Isntree Hyaluronic Acid Aqua Gel Cream. A refreshing gel cream that combines the magic of Hyaluronic Acid (5 types to be exact) and Centella Asiatica extract, prepare to experience soothing hydration all day long. Our fans love this gem for its irritant-free, feather-light formula that amps up the skin's elasticity and natural radiance.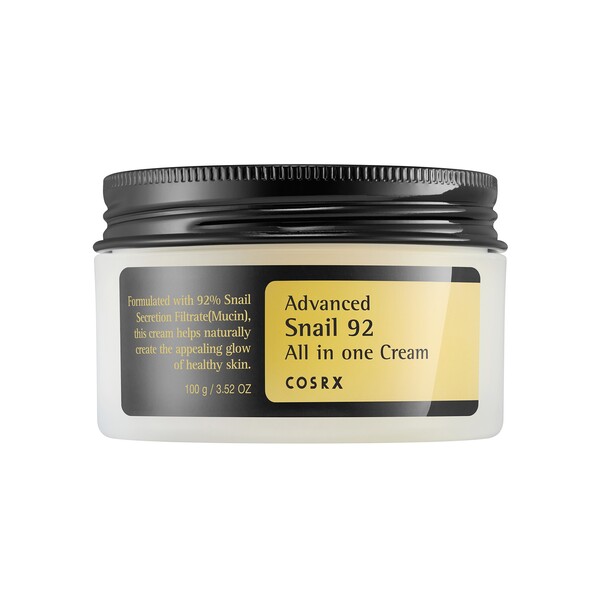 Courtesy of Korean Skincare Brand - COSRX
The COSRX Advanced Snail 92 All In One Cream uses Snail Mucin to plump skin, repair the skin barrier, and boost healing. Don't be deterred by its slimy texture; quick-absorbing and lightweight, it imparts lasting hydration that's ideal for oily and acne-prone skin. It makes for a top pick to end your night routine with.
---
No. 7
No days off from SPF
Sunscreen is a daily affair, rain or shine, and the fall is no exception. Protecting against harmful UV rays is pertinent for avoiding hyperpigmentation and fine lines. Furthermore, UV rays can cause sun sensitivity that wreaks havoc on already-inflamed skin. All can be resolved with a trusty SPF in your day routine.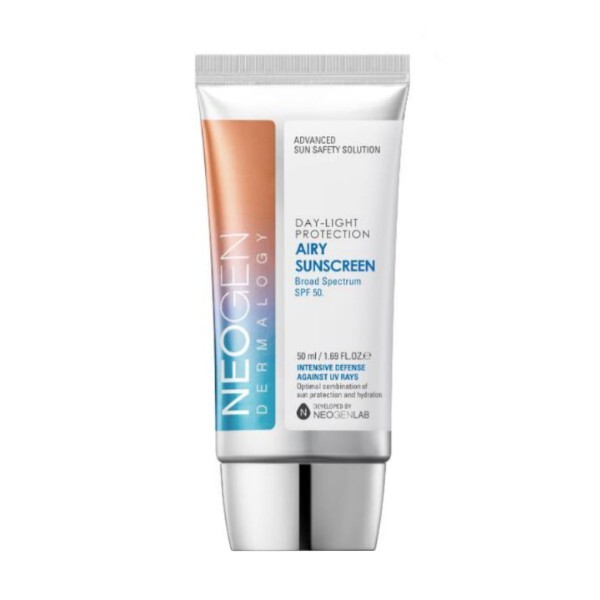 Courtesy of Korean Skincare Brand - NEOGEN Dermalogy
Enter the NEOGEN Dermalogy Day-Light Protection Airy Sunscreen SPF50+. Lightweight and non-greasy, this broad spectrum sunscreen includes 20 types of plant extracts - Aloe Vera, Mugwort and Evening Primrose to name a few - to moisturize, soothe and control sebum secretion. Its formula contains a porous powder that leaves the complexion with a soft, silky finish that is at once refreshing and comfortable. With this sunscreen in your arsenal, you can go about all your fall activities knowing you don't have to worry about sun damage and irritation.
---
With this oily skin guide in hand, you'll ace your routine like a pro and continue to glow all fall long! Follow our Instagram and Facebook to receive instant product updates, and skincare and beauty tips!