Back for another sell-out show! Yes, the NEW VANA Boxes are back and better than ever (in case you didn't know, here's Part I of our VANA Box guide). This time we're introducing the rest of the VANA Box collection — All-Star Vitamin Set and SPF Superhero Squad — to your summer vanity. From the vitamin-rich Korean skincare products to bestselling Korean sunscreens for your top shelf, these beauty boxes are meant to stay as your skincare staples for the coming season. Keep scrolling to find out which VANA Box just made it to your summer must-try list!
---
STYLEVANA Exclusive
For Dull Skin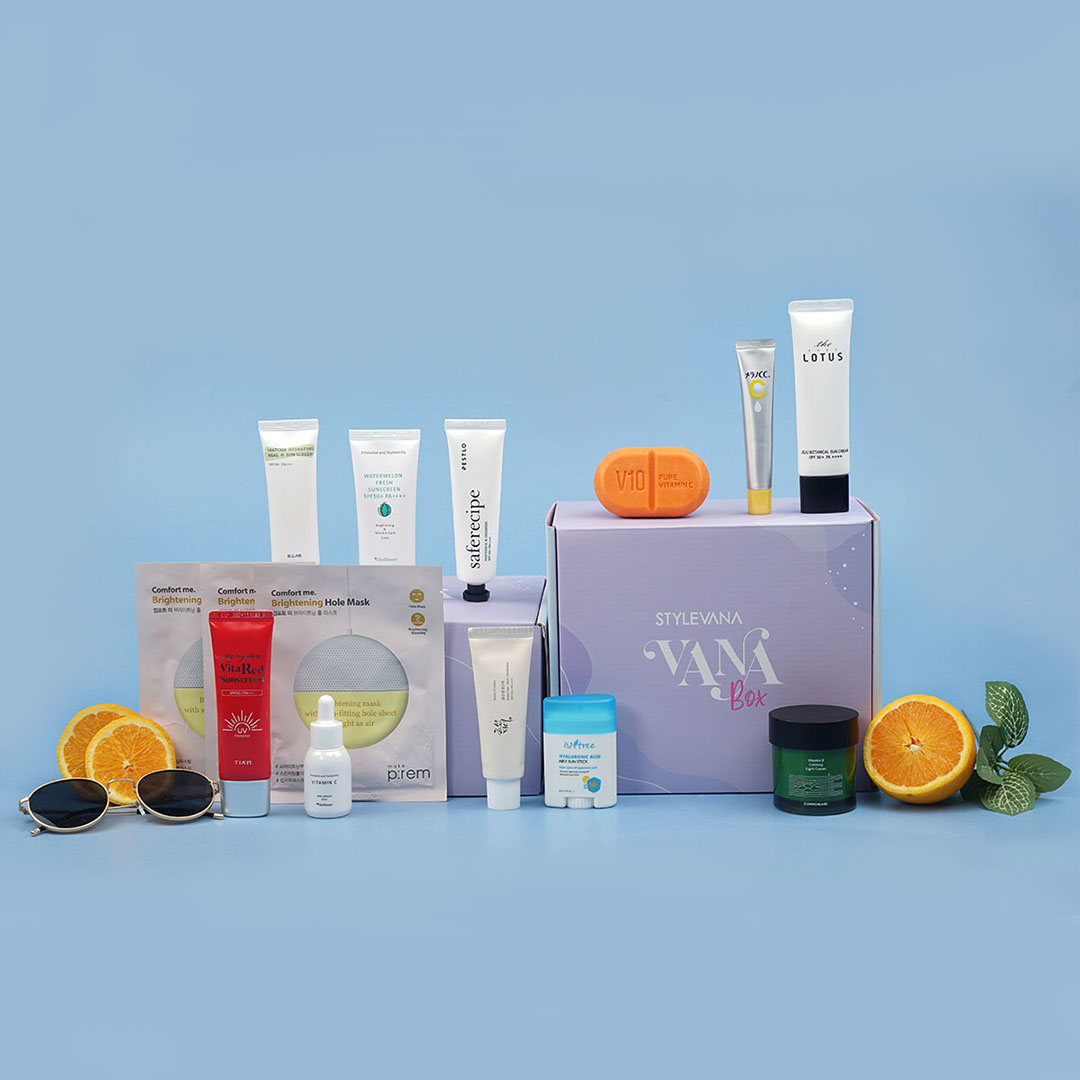 Never a dull (skin) moment as long as you have this All-Star Vitamin Set as your go-to skincare kit. Presenting six powerful vitamin C skincare products, this glow-boosting skincare collection will ensure your skin is provided with the best vitamin-rich nutrition and antioxidant power from vitamin C serums and other vitamin C essentials from fan-favorite brands such as SOME BY MI, Bellflower, COMMONLABS, TIA'M, make p:rem, and Rohto Mentholatum that will definitely make you come back for a second box!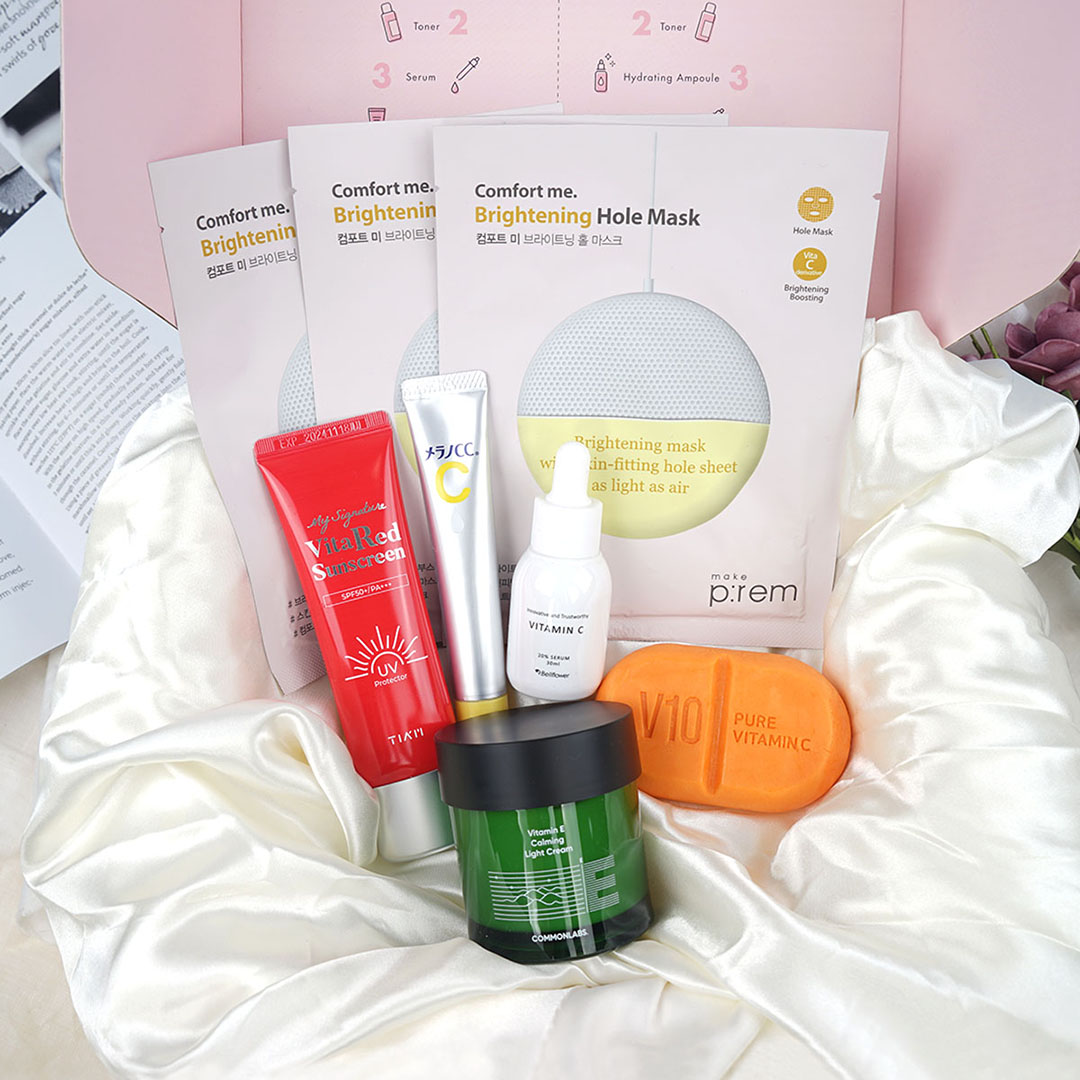 What's in the box:
1. SOME BY MI's Pure Vitamin C V10 Cleansing Bar contains highly concentrated (15,000 ppm) pure Vitamin C and 10 types of multi-vitamins to cleanse off the accumulated impurities on your skin while adding a moisturized feeling with vegetable oil.
2. Bellflower's Vitamin C 20% Serum (30ml) is a lightweight yet powerful serum that helps restore a brighter, healthier glow to your lackluster skin, thanks to a blend of 20% pure vitamin C, ferulic acid + sodium hyaluronate.
3. COMMONLABS's Vitamin E Calming Light Cream (70g) is formulated with Vitamin E to protect your skin against environmental stress and damage from harmful substances. It also calms redness and maintains your skin's oil-moisture balance to make it look light and fresh.
4. TIA'M's My Signature Vita Red Sunscreen (50ml) soothes your skin while offering you the perfect UV protection with vitamin-rich nourishment and moisturize sans white-cast, making it the perfect sunscreen for dull, sensitive skin.
5. make p:rem's Comfort me. Brightening Hole Mask is a great pick-me-up that delivers a boost of firmness and hydration for your weekly sheet mask treatment. This skin-fitting face mask sheet features EWG green grade ingredients packed with the mineral-rich wheat sprout extract + vitamin C derivatives to boost radiance and even your skin tone.
6. Rohto Mentholatum's Rohto Melano CC Concentration Measures Essence 2021 Version (20ml) is loaded with skin-loving Vitamin C + Vitamin E derivatives that address hyperpigmentation issues and help neutralize incoming free radicals that can cause oxidative damage to the skin, including harmful UV rays and other external stressors.
---
STYLEVANA Exclusive
For the Best Sun Protection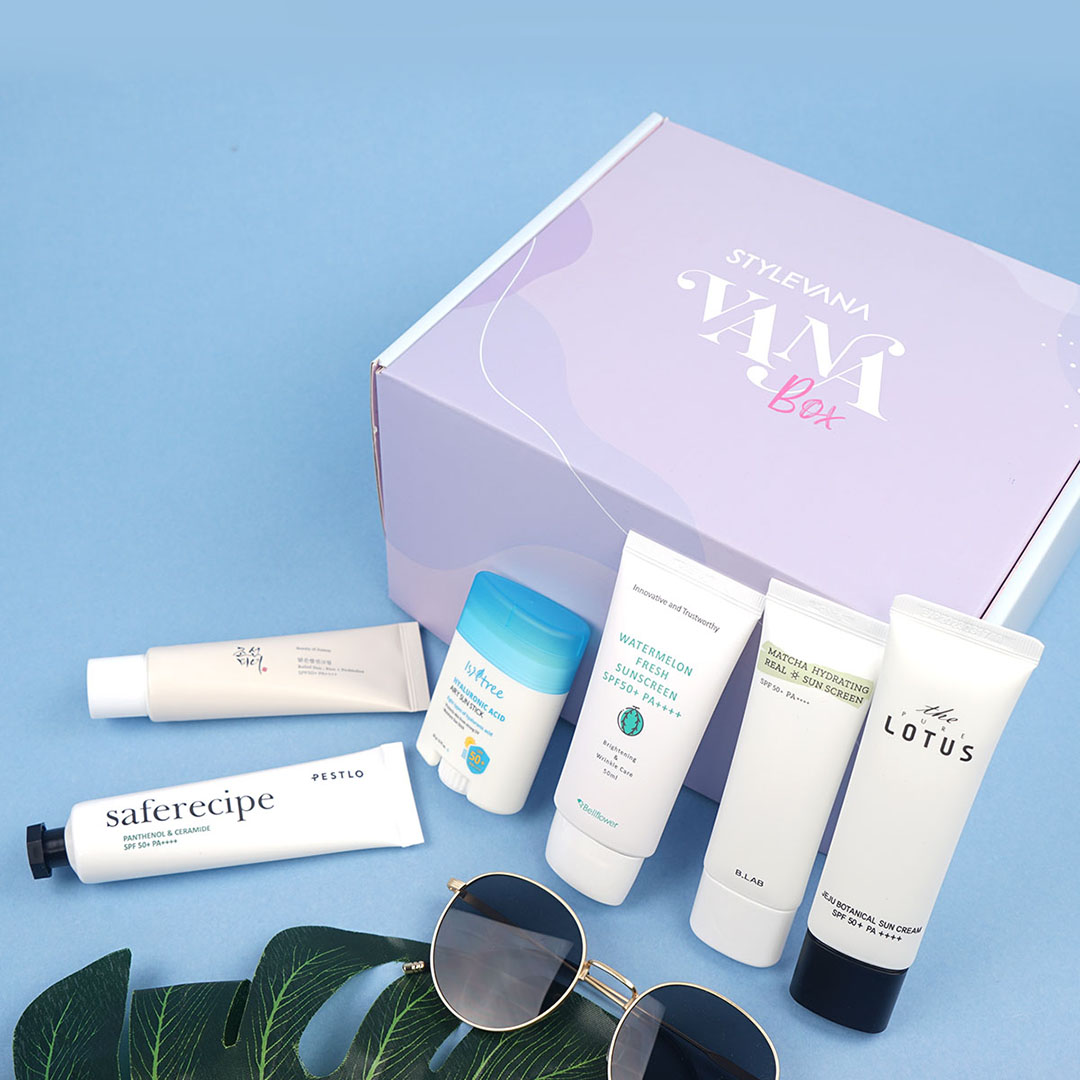 Uniting all of STYLEVANA's bestselling sunscreens for the coming summer season, this SPF Superhero Squad is a treasure trove that includes everything your summer skincare routine is reserved for. Swap in this VANA Box to help your skin grow and glow, blossom and bloom, with all the 5-star rated sunscreens from THE PURE LOTUS, BEAUTY OF JOSEON, Isntree, Bellflower, B_LAB, and PESTLO that won't break your wallet.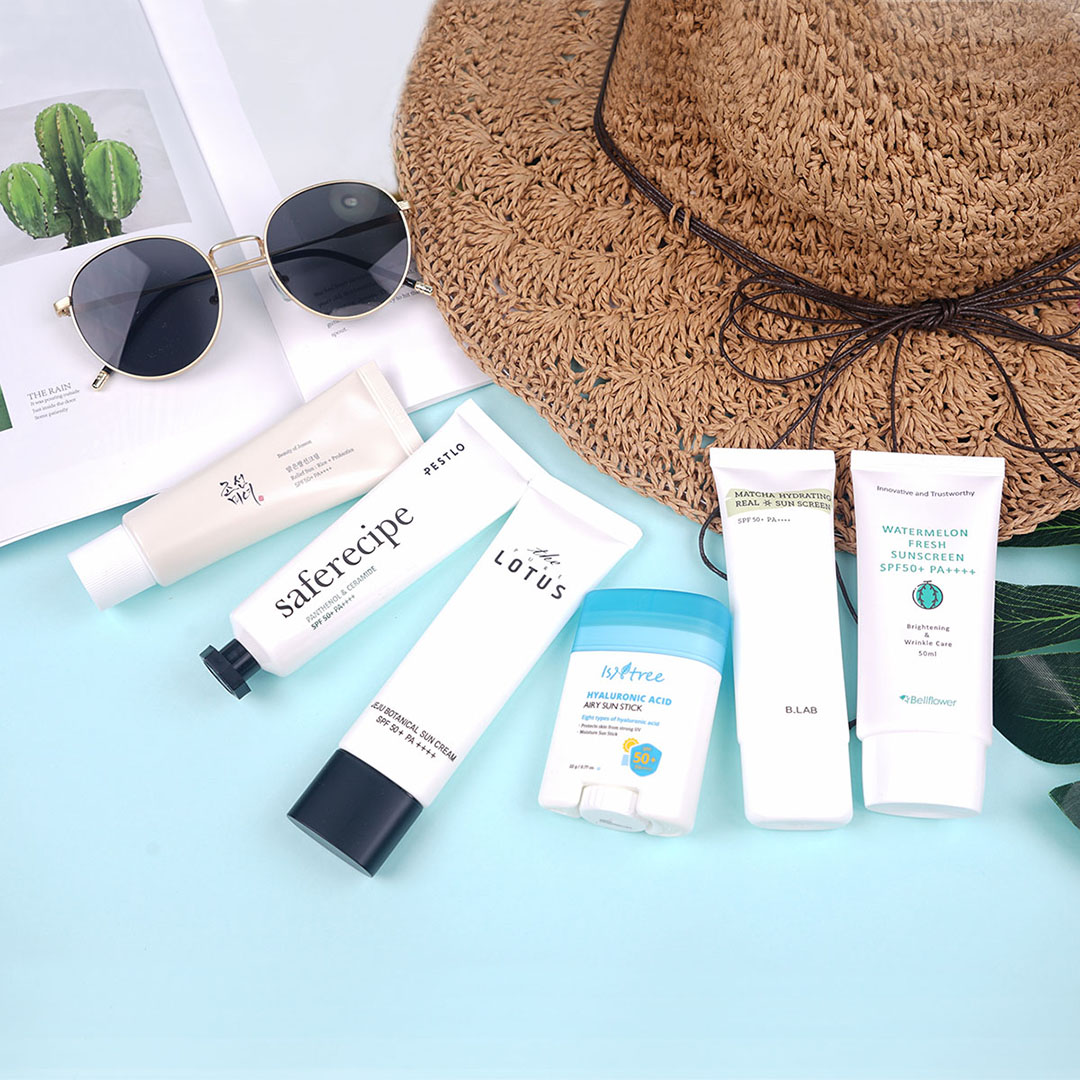 What's in the box:
1. THE PURE LOTUS' Jeju Botanical Sun Cream (50ml) harnesses the nourishing power of Jeju lotus leaf extract to relieve stressed skin while providing intense moisture and sun protection to keep your delicate skin shielded from harmful UV rays all day long.
2. BEAUTY OF JOSEON's Relief Sun : Rice + Probiotic SPF50+ PA++++ (50ml) contains 30% rice extract + grain probiotics complex with a hybrid sunscreen formula that helps nourish and strengthen the skin's natural barrier while keeping your sensitive skin free from irritation.
3. Isntree's Hyaluronic Acid Airy Sun Stick (22g) features moisturizing agents, aka 8 types of hyaluronic acid, as well as niacinamide to replenish your skin with intense hydration on every skin layers while keeping your skin well protected from harmful UV rays.
4. Bellflower's Watermelon Fresh Sunscreen SPF50+ PA++++ (50ml) is a fresh and light sun cream with a chemical sunscreen formulaproviding intense moisture + powerful sun protection without white-cast, all thanks to watermelon extract, centella asiatica extract + sodium hyaluronate.
5. B_LAB's Matcha Hydrating Real Sunscreen SPF50+ PA++++ (50ml) is packed only with EWG verified green grade ingredients to soothe your irritated skin with an ultra-hydrating sunscreen formula that protects your skin against UV rays without feeling greasy on the skin.
6. PESTLO's Safe Recipe Sun Essence SPF50+ PA++++ (50ml) is formulated with a high concentration of sun-protection ingredients like titanium dioxide and zinc oxide that helps shield the skin from harmful UV by creating a physical barrier and a mattifying, fast-absorbing finish.
---
Are you Team SPF Superhero Squad or Team All-Star Vitamin Set (or BOTH)? Revisit Part I of our VANA Box guide to check out the beloved Cult-Favorite Beauty Set to upgrade your Korean skincare routine. Follow us on Instagram and Facebook to get more instant product updates and skincare tips!