Korean drama Vagabond may have ended its run but I'm still not done obsessing over it. And you know me, I'm always catching bits and pieces of K-Beauty makeup inspiration from Korean dramas, especially from the actress, and Vagabond is no exception. This time we'll be looking into the Vagabond actress (aka the K-Beauty queen) Bae Suzy and her K-Beauty makeup tricks throughout the Korean drama, where her cool-girl charm as a secret agent and feminine allure is what every girl hopes to achieve. Here are 4 K-Beauty tricks we should all learn from Suzy!
---
K-Beauty Trick #1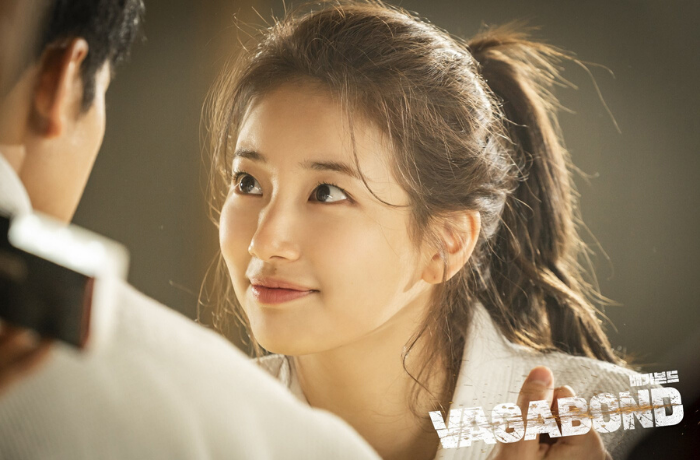 The first K-Beauty trick I notice while watching Vagabond is Suzy's flawless skin and base makeup. Her smooth cream skin look is basically the coveted K-drama worthy look every girl tries to recreate nowadays. So what is the K-Beauty way of doing it?
The superstar K-Beauty essential for Suzy's flawless base makeup is a lightweight BB cream, which is a "blemish balm" cream that helps soothe and conceal with a light and natural coverage. Liquid foundation is also a good pick for those who have dry skin as it gives the skin a fresher and dewier glow like Suzy's cream skin in Vagabond.
Stylevana's K-Beauty Pick
MISSHA - Cho Bo Yang BB Cream (SPF30 PA++)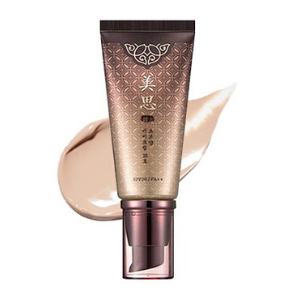 Blendable and long-wearing, MISSHA's Cho Bo Yang BB Cream looks natural and breathable on your skin for a perfect day-time look. With its oriental herbal ingredients, this K-Beauty essential also brings skincare benefits to your skin such as wrinkle-care, firming, and brightening. Skincare AND makeup? Sounds like the perfect combo to me!
Perfect K-Beauty essentials for flawless base makeup
---
K-Beauty Trick #2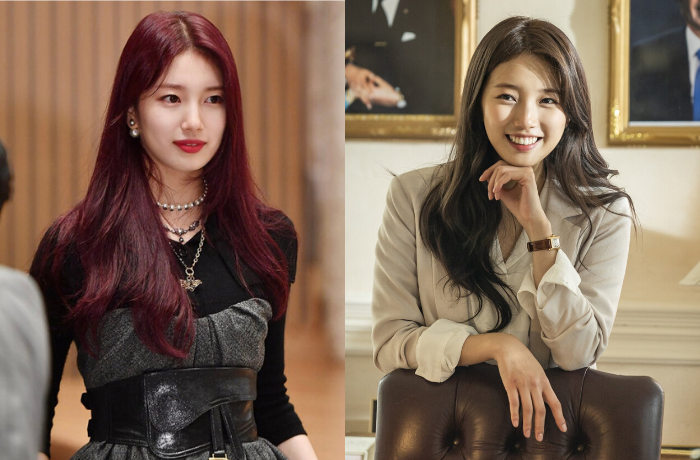 Suzy's "love affair" with bold red lips and her signature rose beige lips throughout Vagabond is another K-Beauty trick you shouldn't miss. There's no denying it: red lipstick is a power move, so every girl should learn how to master and style your lipstick shades according to your outfits. Suzy always wears her signature rose beige lips with her casual, everyday apparel for a more toned-down, sophisticated allure. But if you feel like dressing up for the occasion or want to look extra glamorous, rock a classic bold red lip to amp up your feminine charm like Suzy.
Stylevana's K-Beauty Pick
MEMEBOX - PONY EFFECT Stayfit Matte Lip Color
Coat your lips with MEMEBOX's PONY EFFECT Stayfit Matte Lip Color (now INSTANT 30% OFF) to enhance your everyday makeup look with an ultra-matte finish and satisfying pigmentation. Formulated with murumuru seed butter and brazil nut seed oil, this K-Beauty lip treat helps protect your lips with ample nourishment as well.
Shop your favorite K-Beauty lip treats
---
K-Beauty Trick #3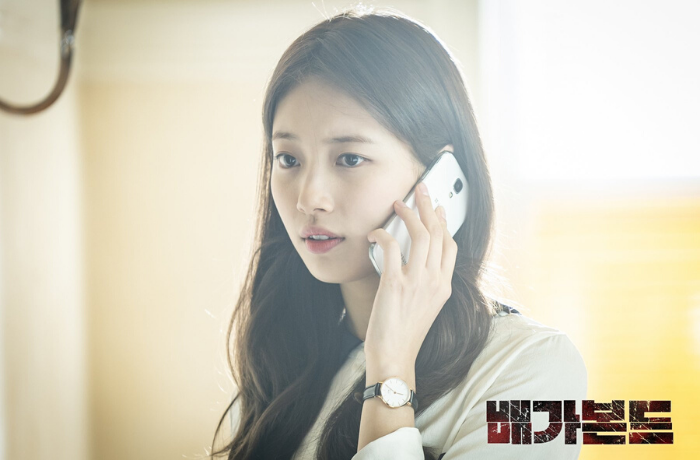 Let's talk about Suzy's feathered brows and how natural they look here. While watching Vagabond, Suzy's "no-makeup" makeup look always catches my eye, and the key to this look is definitely her natural feathered brows. The K-Beauty trick to nailing these naturally defined brows is to use a brow gel or brow tint to brush them gently in tiny, upward motion. Don't use too much or darken your brows beyond your natural shade. This should keep your brows looking extra feathery all day long. Remember, a K-Beauty look is always about looking natural.
Bonus K-Beauty Tip:
Use a clean spoolie to blend and sort out your brows after applying your brow gel. This will help clear out any excess clumps or tiny residue and make your brows look more refined.
Stylevana's K-Beauty Pick
MACQUEEN - My Soft Eyebrowcara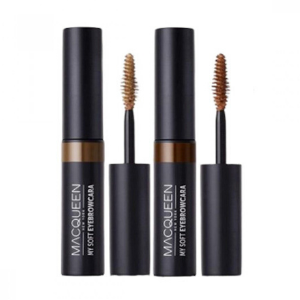 We recommend MACQUEEN's My Soft Eyebrowcara for the job. Its waterproof formula is perfect for spring and summer makeup, not to mention its soft gel texture and refined spoolie for easy and smooth application. It features a natural-looking shade, something you need for your feathered brows.
Add these K-Beauty essentials to your makeup bag
---
K-Beauty Trick #4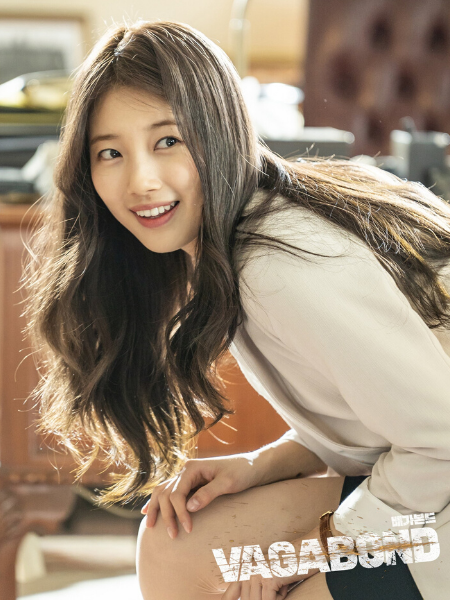 You can't talk about Suzy and Vagabond without mentioning her stunning curly hair. Although Suzy's silky and shiny long locks don't look heavily styled throughout Vagabond, it's still very likely that she (or her hair stylist) still uses a curling iron to achieve these wavy curls, which could be a bit damaging to the hair. So the K-Beauty solution is, of course, to pamper, pamper, and more pamper. Hair care is now a huge part of a K-Beauty routine (and mine too), so throw on a hair mask to make sure your hair is well replenished before styling it with heat or other chemical hair products.
Stylevana's K-Beauty Pick
Shiseido - Tsubaki Premium Repair Hair Mask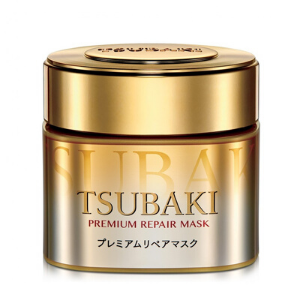 A bestselling hair mask from Shiseido's Tsubaki collection, this hair treatment helps condition and repair your damaged hair with rich beauty ingredients. Add this to your K-Beauty routine and expect a salon-quality treatment for your hair to keep it shiny, flawless, and silky-smooth.
Pick your favorite K-Beauty hair mask
---
These 4 K-Beauty tricks are pretty easy, aren't they? Shop all your K-Beauty makeup essentials now and turn yourself into a K-Beauty queen like Suzy. Do you know that MEMEBOX is having an INSTANT 30% OFF? You might also wanna check out 3CE and NAKEUP FACE too while you're at it - brandwide 10% OFF now! Hmm… I smell a beauty haul coming.
You want more K-Beauty inspo from korean dramas? Go check out Kim Tae-hee's cream skin beauty secrets from the latest drama Hi Bye, Mama! Till next time, lovelies!